Heatwaves and cranky kids are no joke. Although the summer break can be lots of fun, no mom wants a house full of cranky kids who are complaining because it's just too hot to do anything. That's where these fun activities come in. We've found 17 ways to keep kids cool this summer (and they'll also keep mom happy).
How to Keep Kids Cool During a Heat Wave
1. Make a Sponge Lei
Make a sponge lei! Wet it and put it around your neck whenever you need to cool down.
2. Host a Sponge Bomb Fight
Speaking of sponges, have you ever had a sponge bomb fight? They're more fun than water balloons, because you can reuse them. Here's a sponge bomb tutorial to learn how to make them.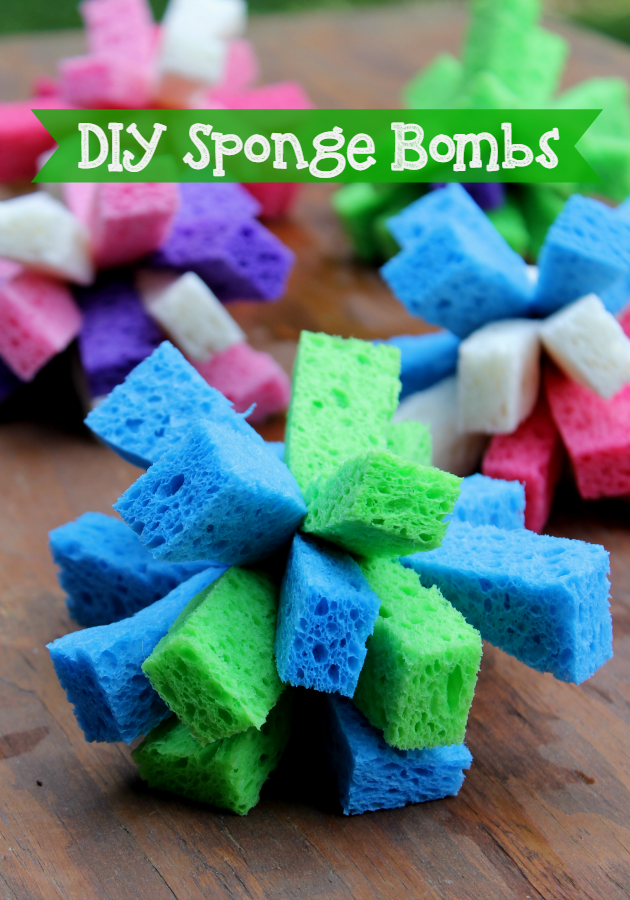 3. Grab a Fan
Traveling with baby? Attach a battery operated fan to the stroller to keep heat at bay. That's genius!
4. Freeze a Bucket of Water for Play
Fill a bucket with water, freeze it, and let your kids use various methods to melt it. Pour water, use salt, try a magnifying glass to direct heat… fun AND a learning experience all in one!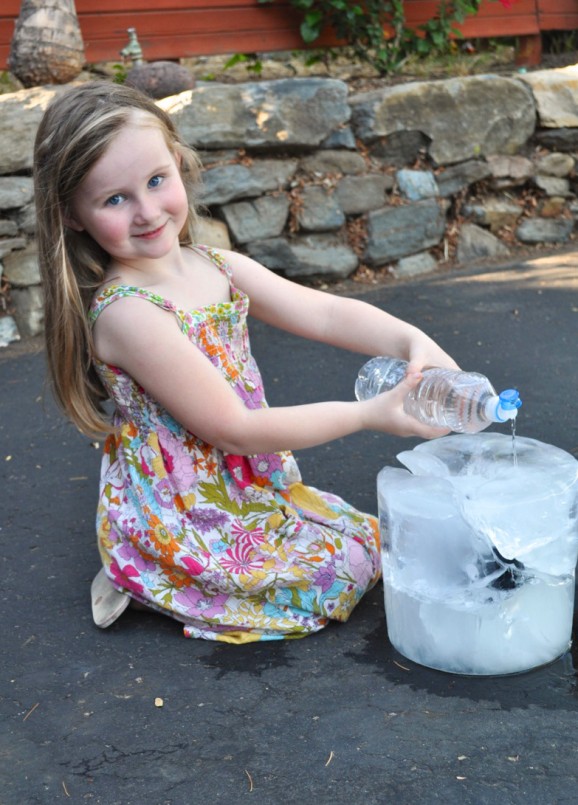 5. Make a Kiddie Car Wash
If you don't mind a little DIY project, your kids will go nuts for this DIY Kiddie Car Wash. How much fun will it be taking the cozy coupes through that thing?
6. Water Balloon Pinatas are Fun
Water balloon bash is crazy fun! Blindfold the kids and let them take a whack at water balloon pinatas overhead.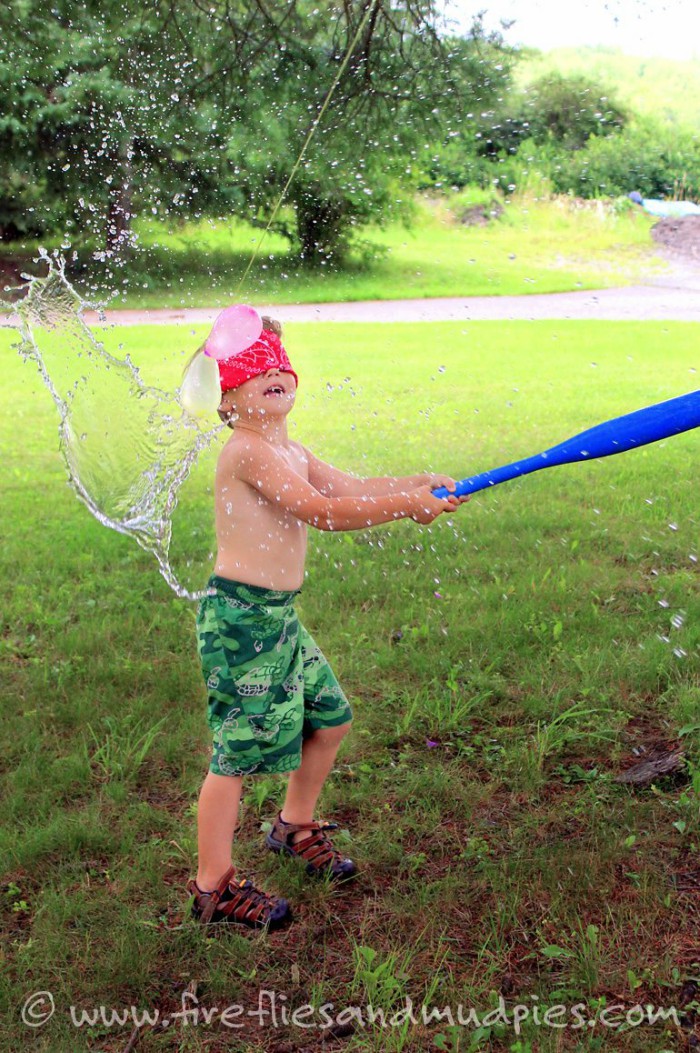 7. Play with Water
Use food coloring to make colored ice cubes, and let your kids experiment with mixing the colors in a large container of water (while playing with their bath toys, of course)!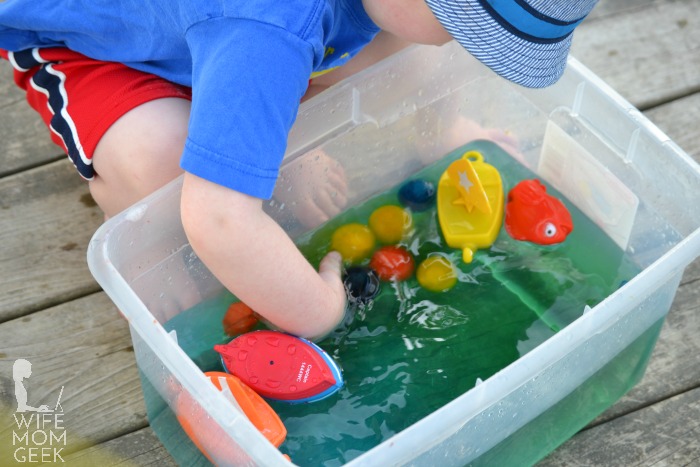 8. Make a Cooling Pad for Your Stroller
Make a reusable stroller cooling pad to keep babies and tots cool when you're enjoying the outdoors this summer.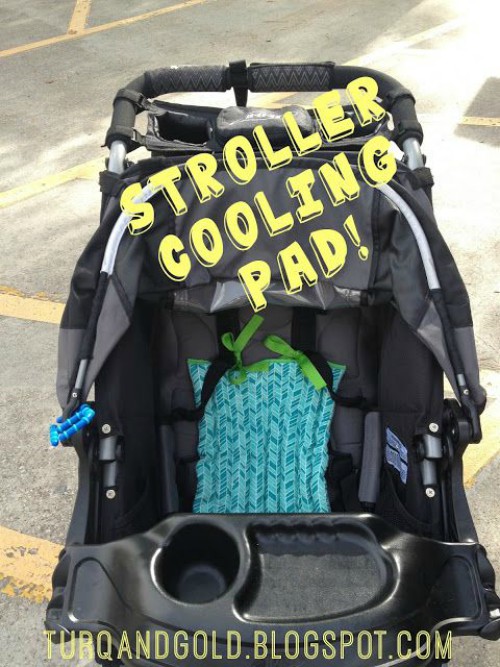 9. Make a Water Wall
Create a backyard water wall using materials you already have around the house. It only takes about 20 minutes to put together, but it provides hours of fun for toddlers and preschoolers.
10. Pool Noodle Sprinkler for Cooling Summer Fun
Make a pool noodle sprinkler. It's more fun than a regular sprinkler because there's a longer sprinkler for all the kids to run and jump over. Plus, the kids can help you make it, and that always increases the fun factor!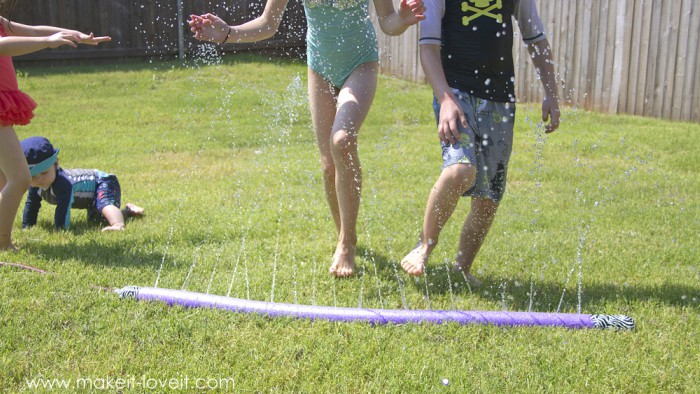 11. Sail Ice Boats
Sail mini ice boats down a tin foil (or PVC pipe) river. Repeat until the boats melt. That's a sure way to cool things down.
12. Soap Boat Races
Or you can do the same thing with soap and a piece of gutter. Soap boat races are great fun for little ones.
13. Play a Game of Sprinkler Limbo
How low can you go? No matter how low, you're still going to get soaked with this DIY sprinkler limbo game. This is our favorite!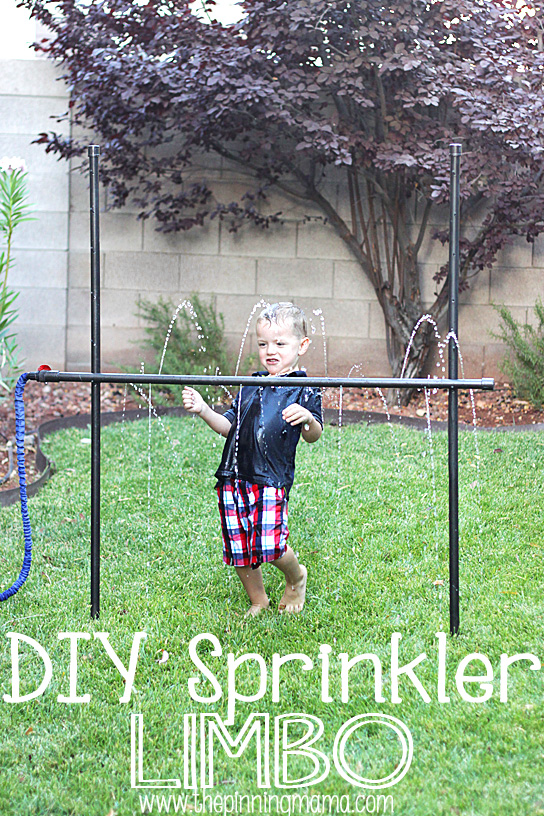 14. Pop Bottle Sprinkler
Make a DIY sprinkler with an empty soda bottle and some hose adapters. The kids will have so much fun with this.
15. Make a Frog Pond
Create a giant frog pond for pretend play. Not only can you teach your kids about the frog life cycle, but with a little bit of water and a big blue tarp, your kids will enjoy hours of fun in the "pond."
16. DIY Splash Pad for Littles
Or keep things simpler with a giant splash pad made out of the same blue tarp. A little bit of water, some balls and a sprinkler, and your kids will splash around happily for quite a while.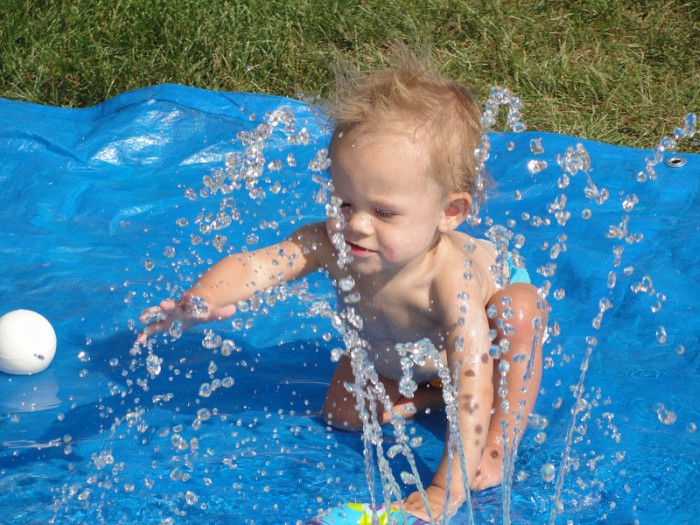 17. Pool Noodle Hose
Attach a pool noodle to a water hose and see the fun activities your kids come up with. From throwing it up in the air to washing toy cars, they're sure to come up with something creative.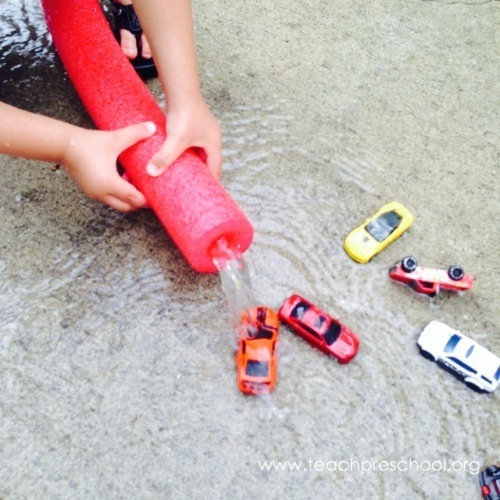 16. Play Sprinkler Hopscotch
A new way to play in the sprinkler this summer for kids is this cool game of sprinkler hopscotch!
17. Waterslide!!!
Check out these waterslide ideas for the backyard to turn any yard into a water park.
If you liked these tips to keep kids cool, you'll also enjoy: