Summertime! We are in Texas and it gets HOT. Like the inside of your dryer, tripple digit HOT. I saw a gal at the July 4th bash with these sponge lei's last year and thought they were genius! GENIUS!
Whoever you were, thanks! My kids will be much cooler and prepared for outdoor events this summer.
ETA:  Here is another post about how to make Sponge Necklaces!! Bet the gal I saw was inspired by this!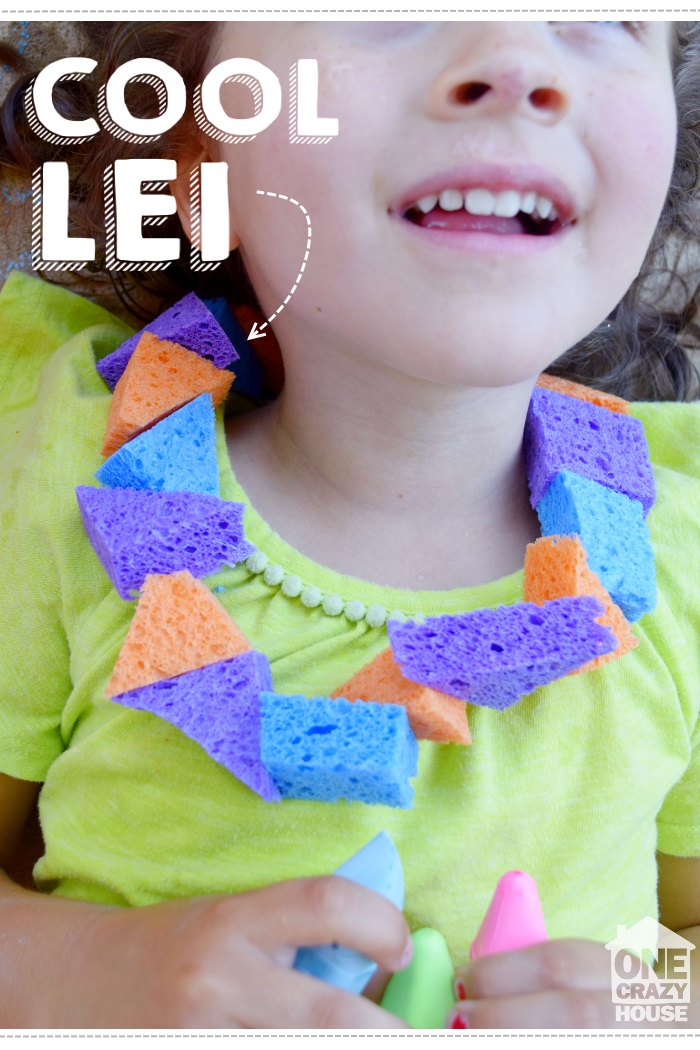 Kid Tip – Sponge Lei
Basically, this is a lei made from cut up sponges. To wear it your kids dip it into water, wring it out and drape it over their necks. They might be a bit wet, but my guess is that they won't care a bit.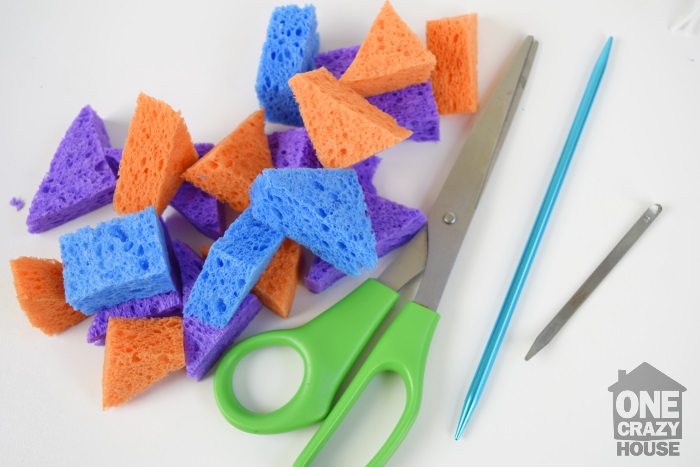 How to make a Lei from Sponges.
Supplies Needed:
Colorful package of sponges. We used three sponges to make two necklaces.
Knitting Needle (or a bamboo skewer)
Sturdy large needle
Yarn
Scissors
Cut the sponges into a variety of shapes. Poke a hole through the sponge with the knittling needle or skewer. Try to remember where you made the hole and then push the needle with yarn on it through the hole. We kept loosing the holes as we strung the sponge onto the yarn.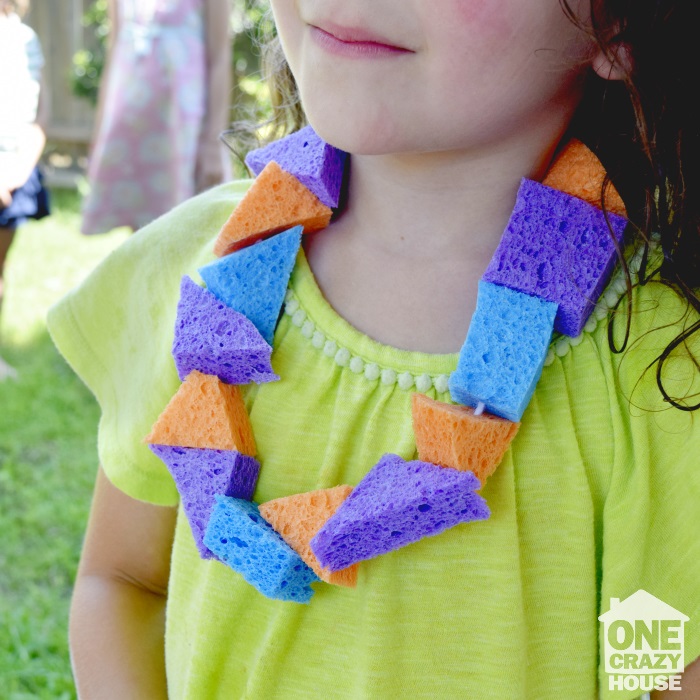 These sponge leis will be a staple this summer! We already put a collection of them into the back of our van – we are organized and ready to go for a summer of activity – even in tripple degree temps.