Want to throw a summer soiree that your friends and neighbors won't soon forget? It's easier than you think! We've found some fun, fabulous and most importantly, easy summer party ideas that anyone can do. They're not expensive… they're not difficult. But they'll take your party from "eh" to "amazing" in no time flat.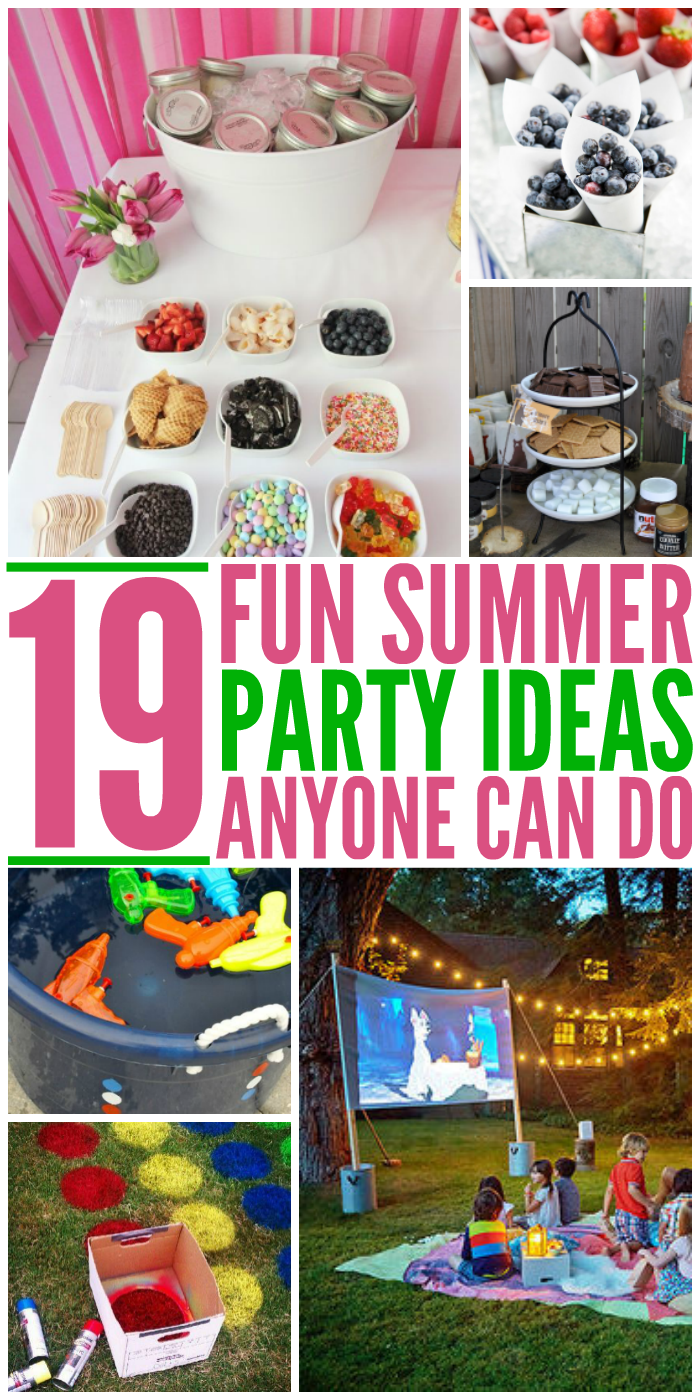 Easy Summer Party Ideas
Put together a self-serve ice cream sundae bar. Add ice cream to mason jars, and put them on ice. Set out all the toppings and some spoons, and your guests are all set!
Keep bugs out of your drinks with cupcake liners. It's so simple, but so GENIUS!
Serve watermelon on popsicle sticks. It cuts down on the mess, plus it's cute!
Keep beverages cold with frozen water balloons. It adds a bit of color and fun to the beverage bucket, don't you think?

Use spray paint to create an outdoor twister game for your party guests. Fun!
Don't forget the sunscreen! What kind of hostess would you be if your guests went home with sunburn?
Create pretty, colorful banners on the cheap with paint chips!
A backyard movie night is a great idea for a summer party. Just hang a sheet, and project the movie onto the background. Easy, and the kids (and neighbors) will love it!
Serve chips, pretzels and other snacks in beach pails with shovels to portion them out. Cute!
Serve something healthy (and pretty). Put blueberries and strawberries in wax paper cones for easy consumption.
Speaking of healthy things, veggies and dip can be served in individual cups to avoid a pile-up at the buffet table.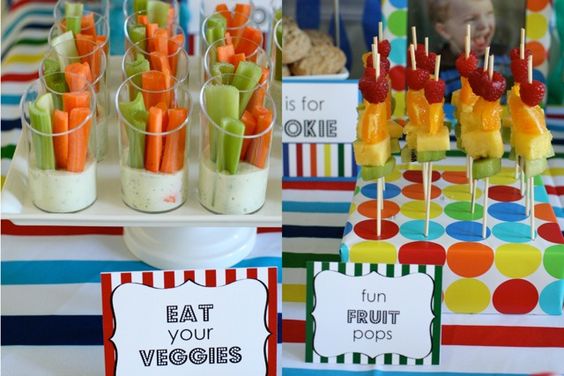 Make a splash with a beach ball arch! All you need are some beach balls, inner tubes and glue.
Looking for something easy to serve that's kid-friendly as well? Walking Tacos are where it's at! Put all the taco fixings in the individual chip bags, and that's that.
When you don't have enough table space, go vertical. Check out these disposable platters!
Entertaining at night? Insert glow sticks into several balloons and toss them in the pool for a night swim.
Decorate with painted pineapples. Fun and festive!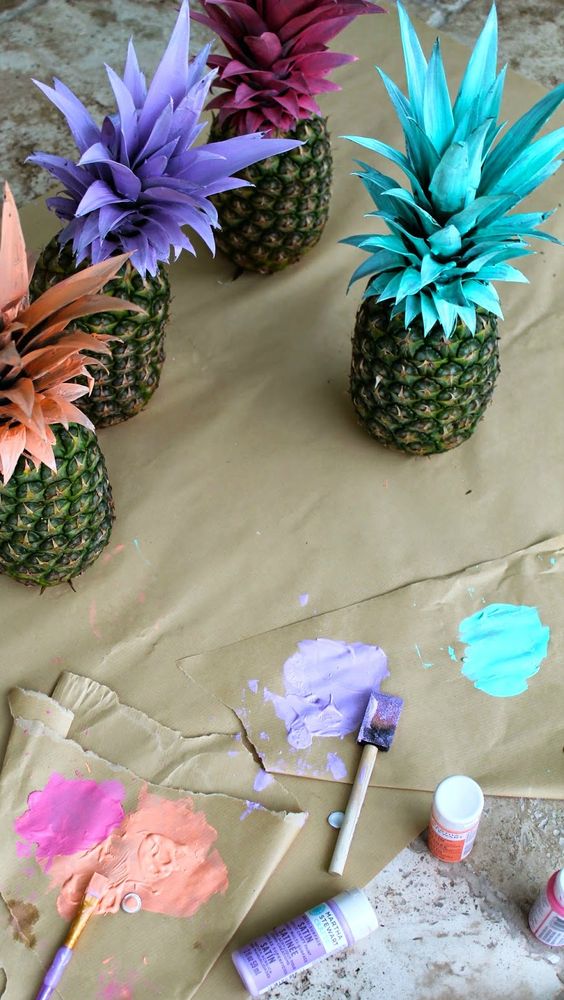 It's just not a summer party without a build your own S'mores station.
Add flavor to drinks while keeping them cold — freeze fruit to plop into your cups instead of ice. Grapes work well, as do citrus fruits!
Keep bugs at bay with these summertime candles in a jar. They're made with citronella, and they smell and look great!
Set up a squirt gun refill station for the kids (or for the grownups… no judging here).