If you have a cat, you know how irresistible it is to pamper them. From toys to treats, it seems we're always looking for something to spoil them with. Why not make your favorite feline a few of these homemade cat treats? You'll find crunchy snacks, chewy treats and even a couple of frozen delights to suit even the finickiest of cats.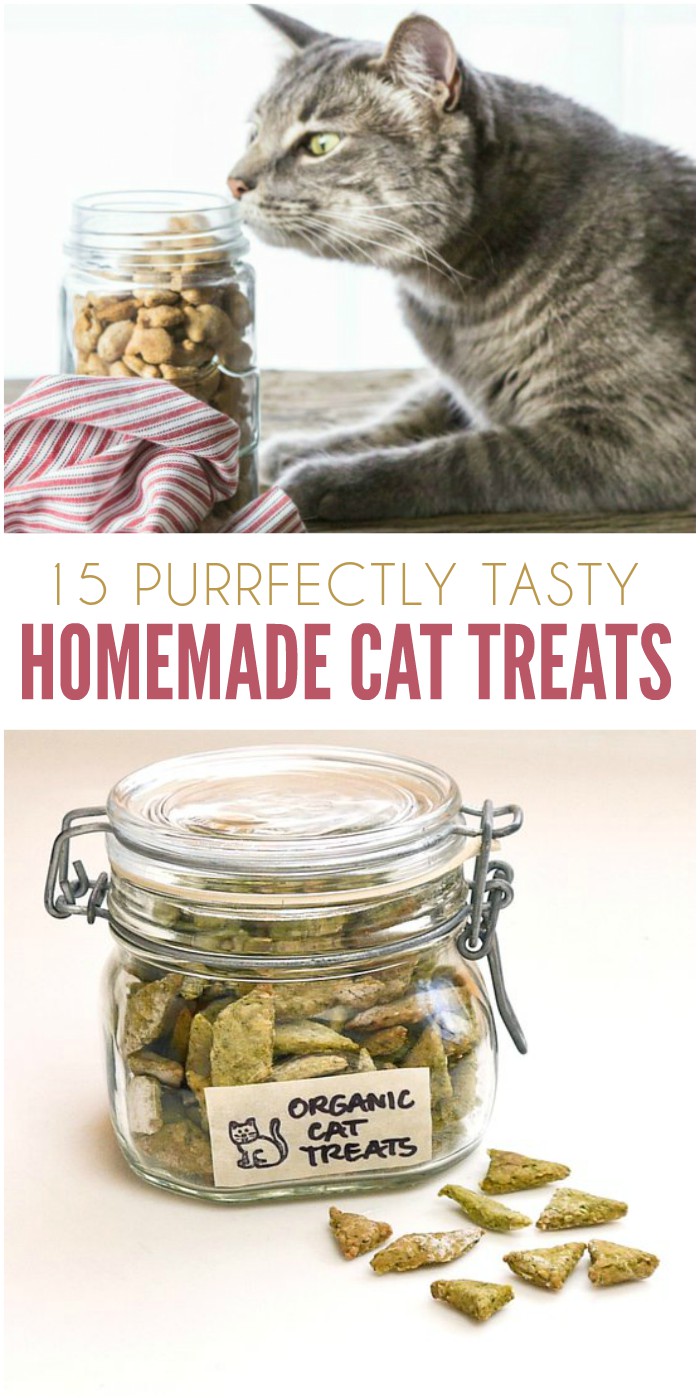 Homemade Cat Treats – Recipes for Kitties
Cats will go crazy for these super simple 3-ingredient Salmon Cat Treats by The Cookie Rookie. And we have to say, her cat Scout is a real cutie!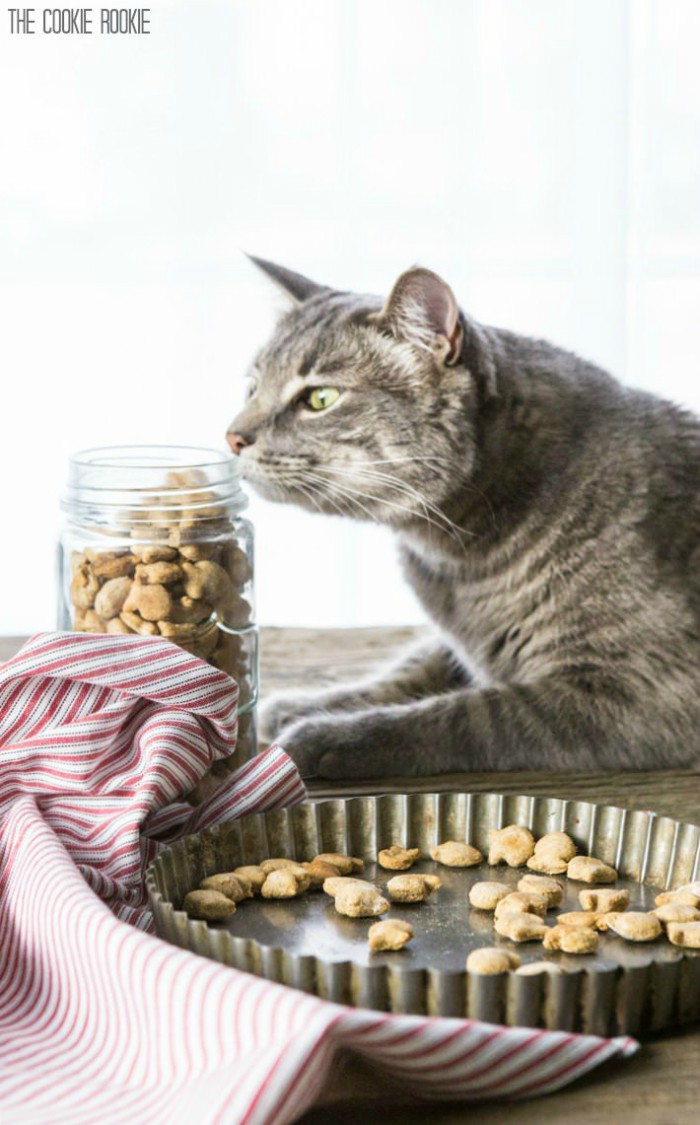 My cat, Rosie, loves all things tuna-flavored, so these Crunchy Tuna Cat Treats by Evermine Occasions are perfectly suited to her palate.
Frozen tuna treats by Wonder Forest are the perfect summertime snack for your kitty. You can store them in an airtight container or bag in the freezer for up to 6 months, so it's okay to make a big batch at once!
Filled with healthy veggies and meat, these Spinach and Chicken cat treats by PopSugar are completely organic and also include catnip for an added fun factor.
Combine oats, pink salmon, eggs, oil, and catnip to make these Salmon and Oat cat treats by Joy the Baker.
Goat milk-sicles by Catster are a creamy, tasty way for your cat to cool down when the weather is hot. You can also freeze a few of their favorite treats along with the goat's milk to make them even better.
If your cat's a fan of cheese, he or she will devour some Tuna Cheddar Cat Treats by Adventures in Cooking.
Who doesn't have leftover cranberries around the holidays? I know we do. Next time, I'll make these Chicken and Cranberry Cat Treats by All Roads Lead to the Kitchen for my little furball.
Sardine and Catnip Cat Treats by Offbeat Home and Life are sure to be a hit with even the finickiest of felines.
Figaro's Favorite Cat Treats by My 3 Little Kittens are another crunchy tuna version that's sure to please your cat.
Your kitty will love sniffing and eating these Tuna and Catnip Croutons from The Cookie Rookie.
These Salmon and Sweet Potato Cat Treats are soft and chewy, so they're a great option for older cats who may not have strong teeth.
Sour cream or yogurt can be used to make these Cheesy Cat Treats from The Spiffy Cookie.
Tuna and Oatmeal Cat Treats from We Made That are another feline-friendly option. The kids will love helping you make them.
These Chewy Cat Treats from DIY Network are a good biscuit template for cats that you can add and test flavors with to see what best suits your kitty.
If you enjoyed these homemade cat treats, you'll also want to take a look at these posts: