Pass the time with some really fun and colorful rainbow crafts for kids! These crafts are great to do any time of year. Whether it is a nice summer day where you want to stay indoors from the hot heat, or on a rainy dreary day. The kiddos will love creating and using bright colors to make pretty rainbows to display in the home! Also if you want some outdoor fun check out these outdoor activities that will be fun to fill up your summer days.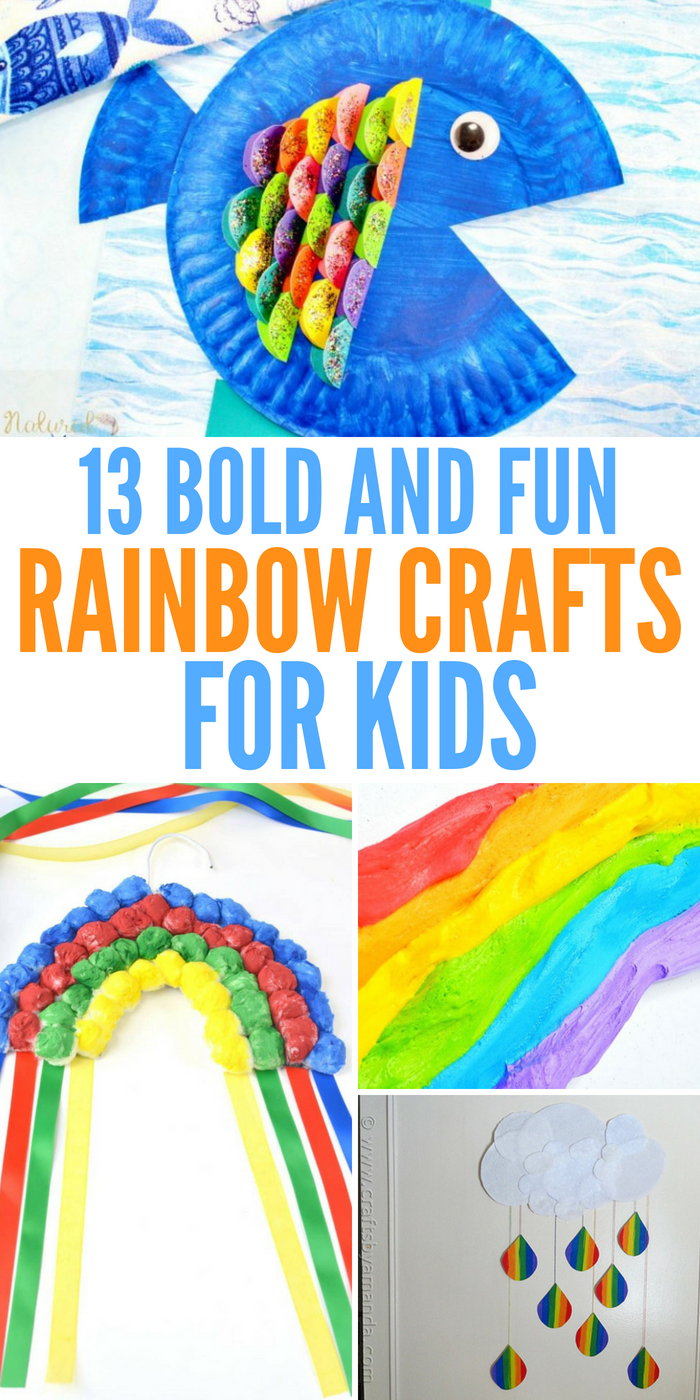 Arts and crafts are a great way for your child to learn new skills like mastering scissors, learning to color within the lines, using their imagination and more. I love having a variety of crafts available for my children to be able to sit down and create on a regular basis. Nothing beats seeing their smile that beams ear to ear after they show off their new masterpiece. Also, check out these budget-friendly snacks to serve up during summer break to feed your ever-growing kiddos!
You don't want to miss this super Thanksgiving crafts for kids!
13 Colorful Rainbow Crafts For Kids
Check out this rainbow tissue paper craft. A very affordable and easy craft that even young kids can help to create their one of a kind rainbow.
Rainbow cotton ball craft is another fun one that uses cotton balls, a sheet of paper, and pretty paint. You have that fluffy cloud look at the end of the rainbow.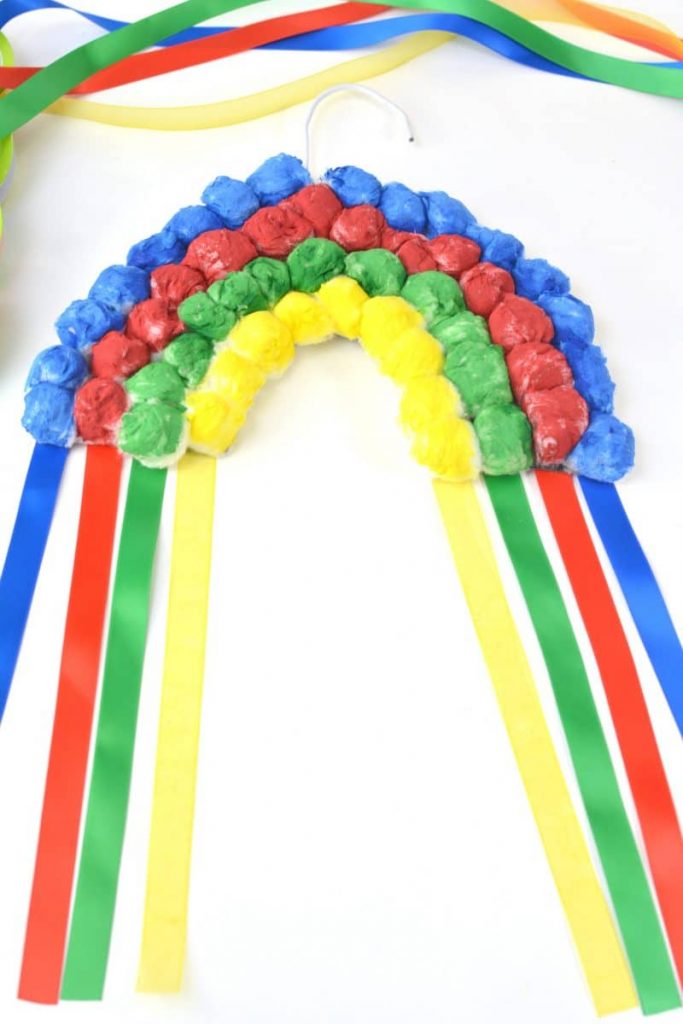 I love this hanging cotton ball rainbow, it is really fun and would look great out on display in your child's room or even by a window in the living room.
This rainbow wind chime is truly bursting with colors and your child will love making it and then hang it outdoors for all your friends and family that come by to see it as they enter your home.
Another fun one is this rain cloud with rainbow raindrops, it is full of color and could really be fun to decorate a room with. A perfect craft to make on a rainy day when you are stuck indoors.
If you haven't tried a pour painting flower pot craft you might want to do this with your child. Really fun and can add some fun color to your clay pots.
This rainbow wand is a fun craft that your child will enjoy making it but even more, fun playing with it for hours and hours.
Bright and Bold Rainbow Crafts for Kids
Shaving cream slime is so easy to make and it can keep your child busy for hours. I love the vibrant and bold colors in this slime, really makes it stand out, and helps it to be even more fun for kids.
Love this rainbow sun catcher, it is so bold and it uses simple items to make. Which is great for the parents and fun for the kids to cut, color, and glue.
Here are these sensory rainbow balloon balls which are so much fun for kids to play with for fun and they learn as they play.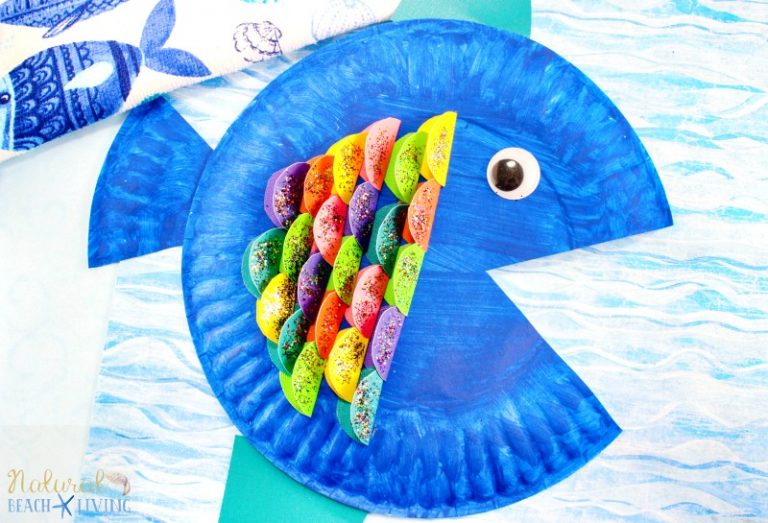 I love this rainbow fish paper plate craft that is inspired by the book The Rainbow Fish! It is so cute I might have to make one for myself.
Here is another rainbow slime recipe using glue and saline solution. A totally different texture than the shaving cream but equally fun.
Easy needle felt rainbow craft that your older kids might enjoy making. This is a very pretty craft that adds a lot of texture to a room.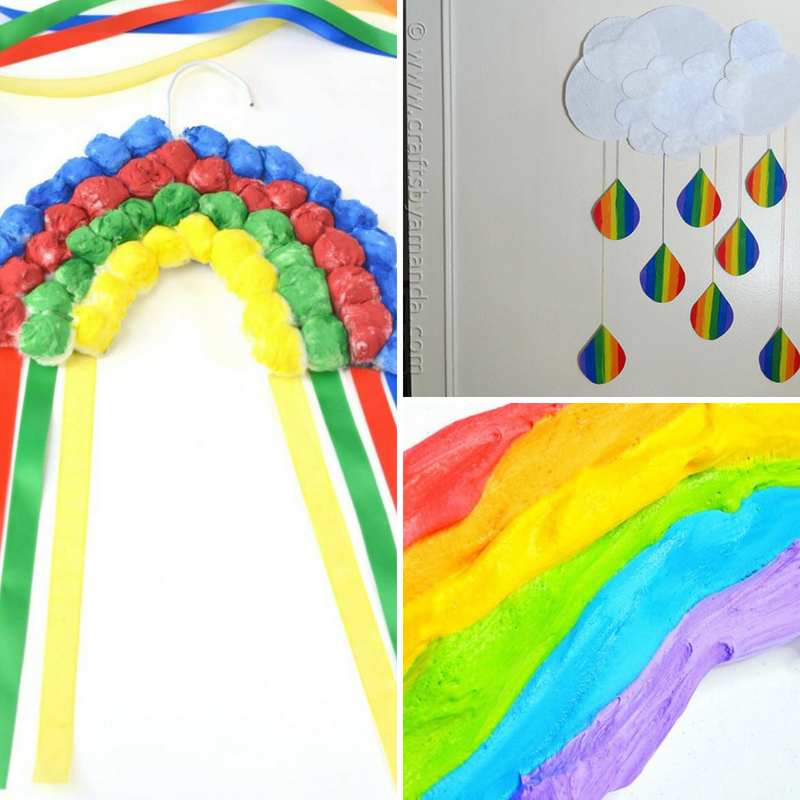 What are your favorite crafts to do with your kids?