If your dirty tile grout is the bane of your existence then this tile grout scrub is perfect for you. Trust me when I say this homemade cleaner gets the job done. The grout in my bathroom and kitchen has never looked better, and it holds up for quite a while!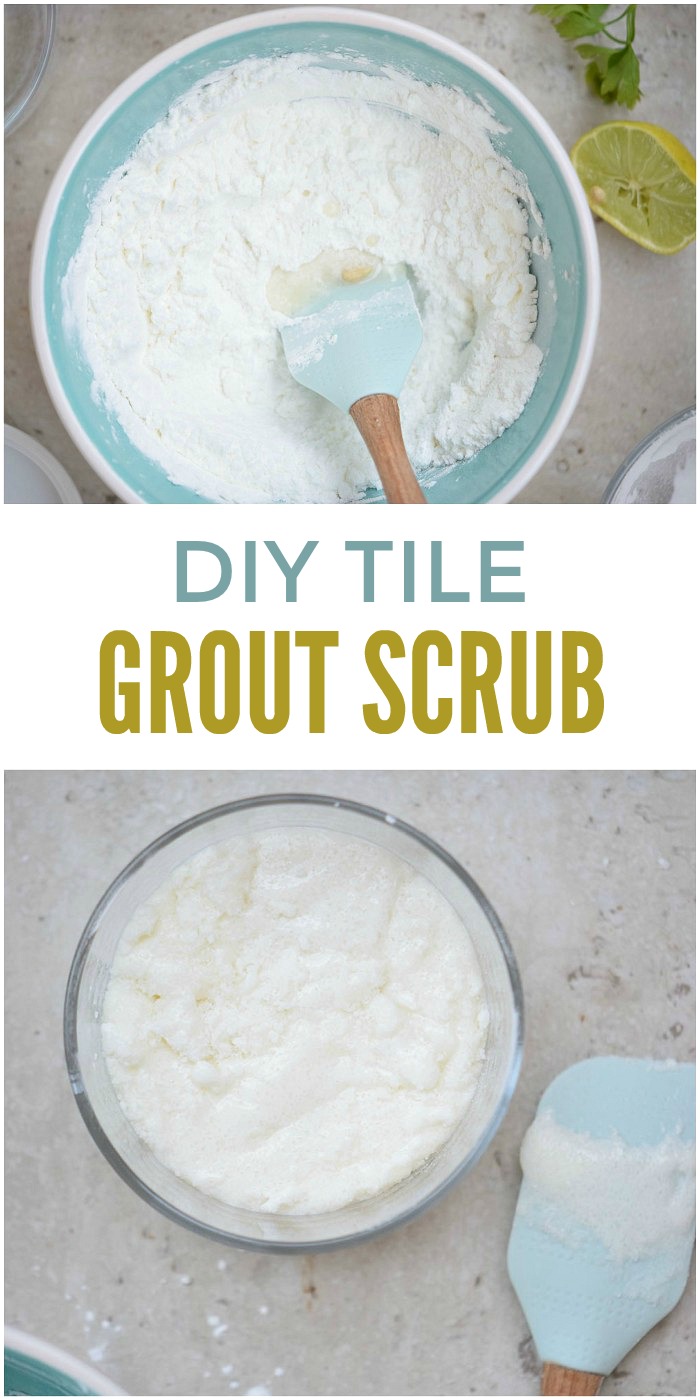 DIY Tile Grout Scrub Recipe
If you've been reading my posts for a while then you probably already know one thing: I hate to clean the bathroom. Sure I love to make all the natural cleaning solutions, I love to spend time in the kitchen making sure it's looking nice, and I even love to make the beds and mop the floors (crazy I know), but when it comes to the bathrooms… no. I just dread it.
The main reason why I dread it so much it's because there's a ton of time spent scrubbing the tile grout. Seriously who thought it was a god idea to add little holes in a wall that's constantly being sprayed with water (aka the perfect spot for mold?). And while you can use bleach to make the job easier it's still not perfect, and definitely not as frugal or healthier.
So I decide to try my hand at crafting a solution, and oh my gosh, it's amazing. And I actually mean it! This is really tough on the grout so you barely need to scrub it. But at the same time it's gentle enough on your hands and walls. And it smells great — way better than any bleach based cleaner that you could use.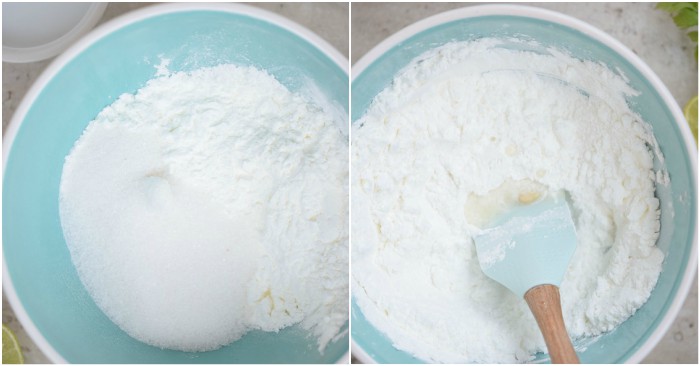 To make it we are using a combo of baking powder, lime juice, cornstarch, a couple drops of vinegar, and a teeny tiny bit of salt.
Tile Grout Scrub
Ingredients
2 Tbsps baking powder
1/2 Tbsp lime juice
3 Tbsps cornstarch
1 1/2 Tbsps vinegar
Pinch of salt
Directions
In a bowl mix the cornstarch and baking powder.
Add half the vinegar and the salt.
Add the lime juice and remaining vinegar.
Mix well and start using it.
If you liked this tile grout scrub recipe, you'll love these DIY cleaners, too!