Wine cork crafts are always popular, a great excuse to finish your favorite bottle of wine and a great way to add a decor piece for your home. If you are on the hunt for some fun and new wine cork crafts, feast your eyes below. I have a variety of cork crafts below that will give you the inspiration to create a statement piece for your home or gift to a friend or family member, crafts for kids, to name a few. The "cork art" craze is taking the world by storm, so why not join the fun!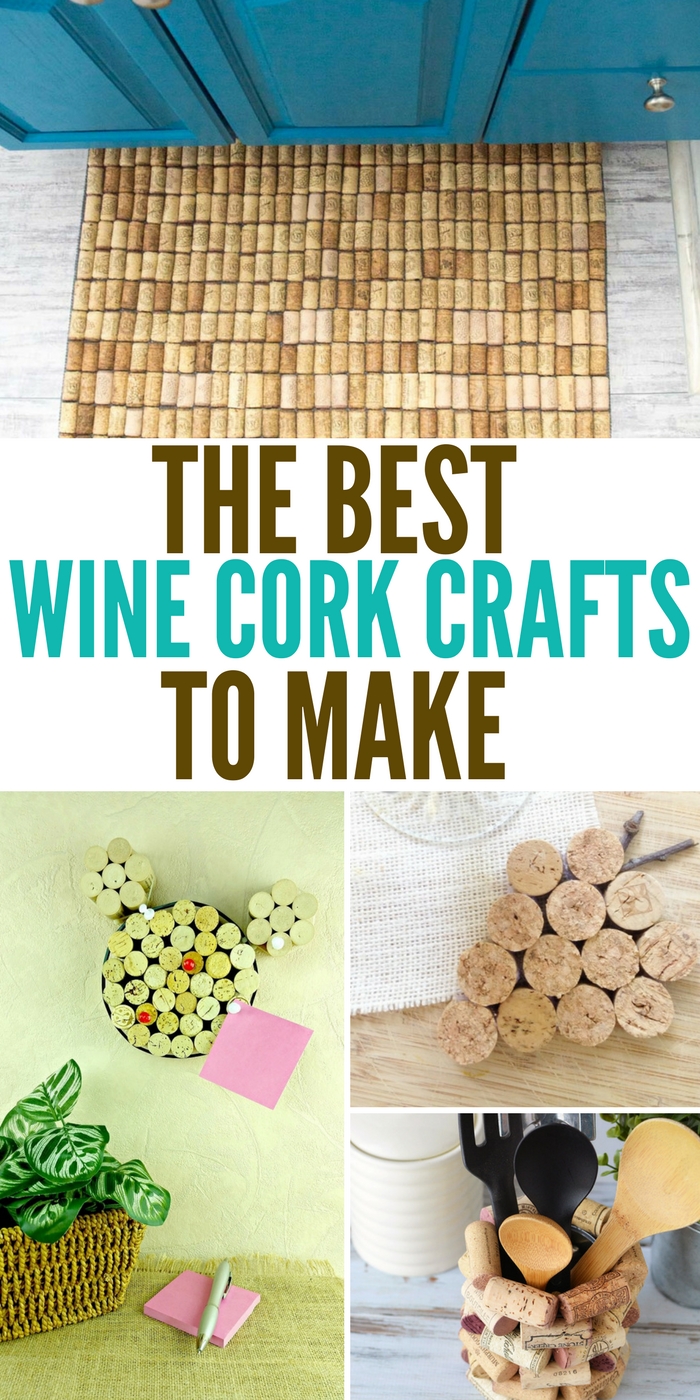 Now if you don't drink wine, don't be sad, you can buy wine corks at your local craft stores or even on Amazon! Don't feel you have to guzzle twenty bottles of wine to complete your craft to display on your end table. I am gonna have to order some corks and give a few of these crafts a go, I have a family member or two that I could see loving these items as gifts.
Wine Cork Crafts To Get Your Craft On
Wedding season is a perfect time to use up some wine corks. Check out these wine cork placeholders. I love the wine cork mixed with lace, very elegant.
Here is a fun idea that would be a good gift for a teacher. It is an apple wine cork craft. Paint your apple red, green or any other color your heart desires.
Any Disney fans out there? Check out this DIY Mickey Cork Board. This is so fun and would look great in your child's room or even in an office for anyone who really loves Disney.
Decorate your Christmas tree with these wine cork snowman. They will brighten up your tree with fun ornaments. Let your kids join in and help decorate the snowman.
When fall comes around make this pumpkin wine cork decoration and use to add a pop of fall to your home. Or gift to a co-worker or loved one.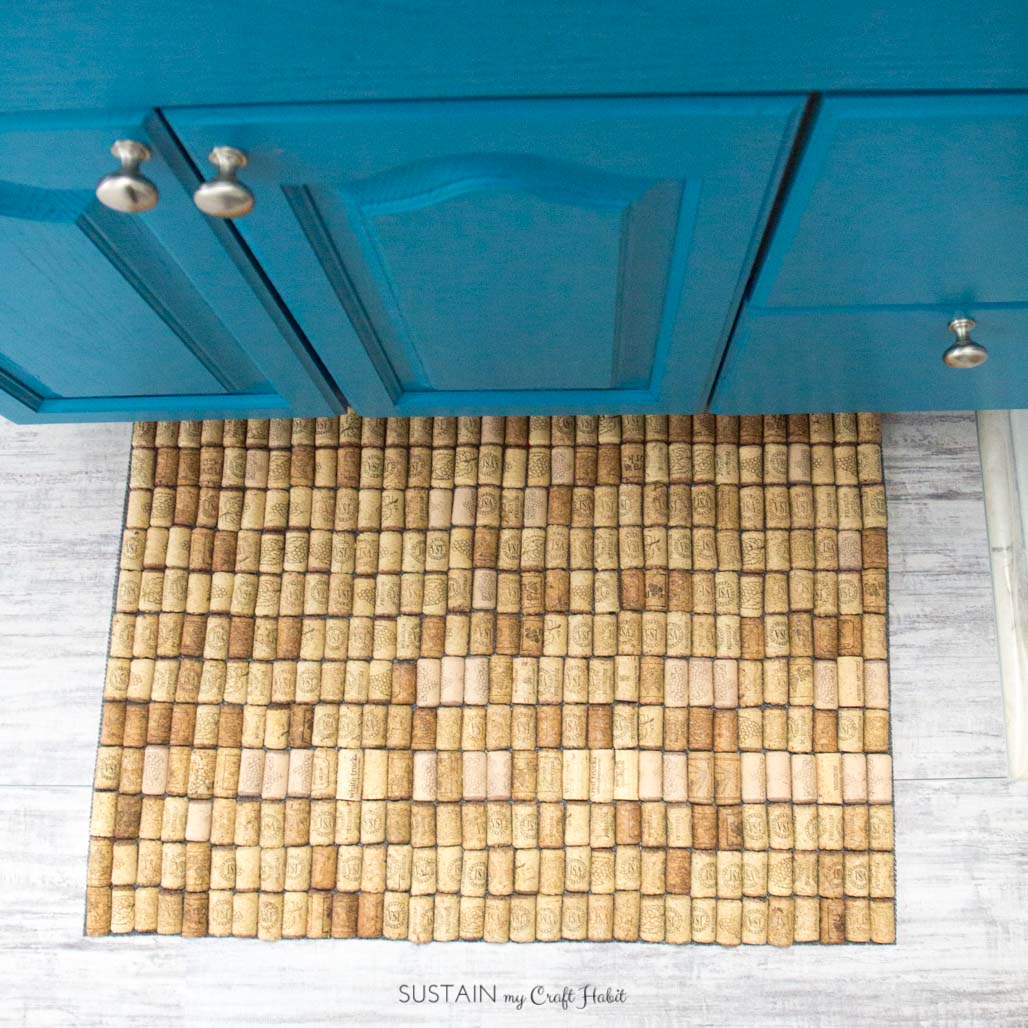 This wine cork bath mat is so creative and can really add a whole new style element to your bathroom. With a little time, you can have a one-of-a-kind mat.
Create your own cork necklace to add a little splash of style to your outfit of the day. A very easy craft that has an amazing turnout that you can use over and over again.
Creative Wine Cork Crafts
Add a little bit of humor to your fridge with these cork character magnets. Silly and fun and will put a smile on your face each time you open up the fridge.
Use a cork to make this sheep wine cork craft. Kids will love using the cork as a stamper to decorate and create their own unique and fun sheep.
Dress up your kitchen counter with this wine cork kitchen utensil holder. I think it offers that farmhouse style that is so sought after and making it homemade will save you a ton of money compared to buying one in the store.
If you have some kiddos try out this wine cork kid's craft for a day in. This is a great craft to do on a rainy or chilly day outside.
This wine cork monogrammed craft is really a fun decor place for your home or office. Showcase the letters of your name in a fun and creative way.
Mark your plants with these wine cork plant markers. It is a great way to keep track of what you planted and where, and it looks really pretty as well.
DIY wine cork coasters are great for catching any drips or condensations from your drinks and saving your counters and tables.
Know someone who likes wine? Make them their own wine cork keychain. I love how this one turned out and it looks pretty easy to make.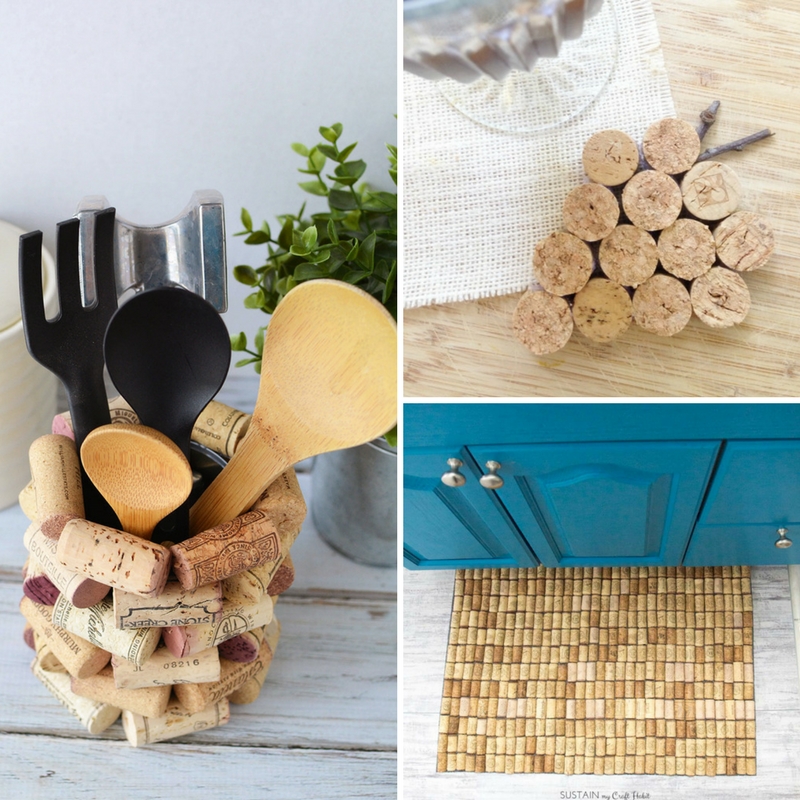 If that wasn't enough wine cork crafts, check out 21 more wine cork crafts you might love to use!
What is the last craft you made?