If you've been throwing away your old shampoo bottles, STOP! There are dozens of ways to use soap bottles, and upcycling shampoo bottles is easier than you think. We've found cute caddies for organizing, toys for the kids and even a few clever household hacks, all from old shampoo and soap bottles. Check them out!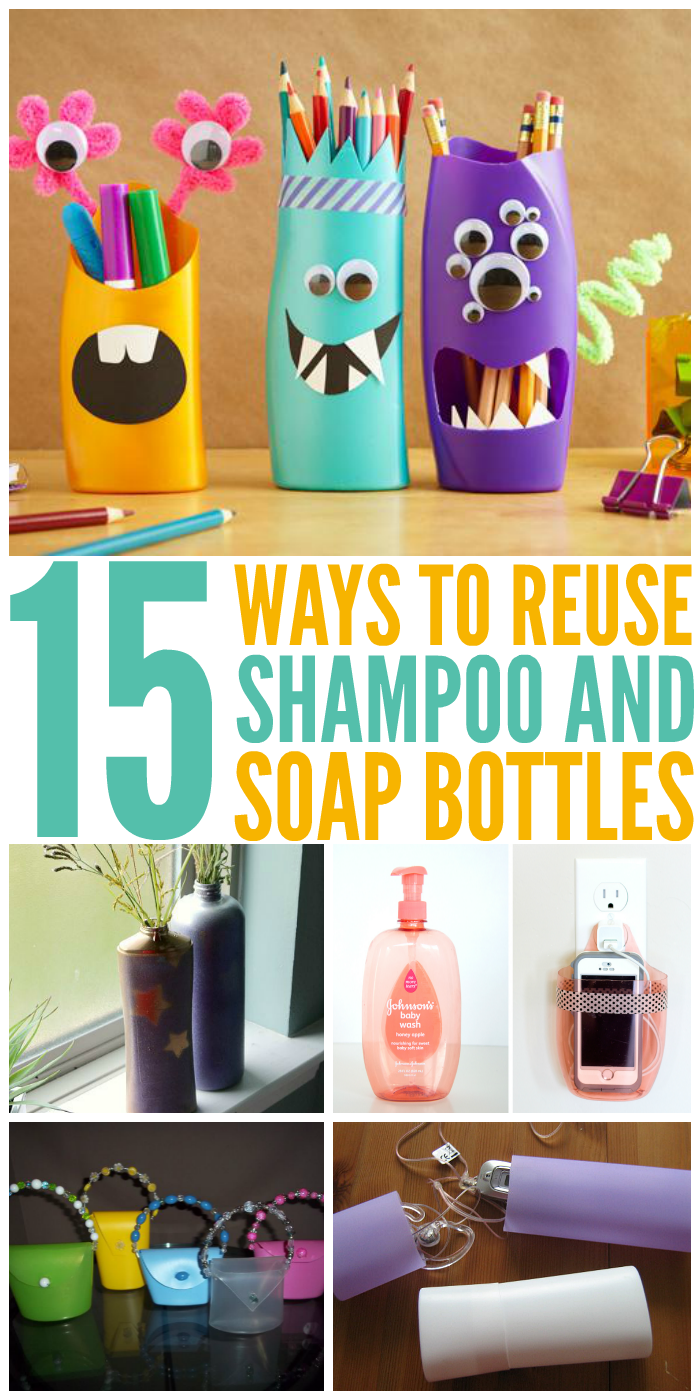 Clever Ways to Use Soap Bottles
With some paint, cardstock and googly eyes, you can make adorable pencil holders for your kiddos (or let the kids make them)!
Make a case for your sunglasses. (Tutorial not in English, but it's as easy as cutting two bottles in half and pushing them together.) Great idea for the beach!
Related Post: You have old pill bottles at your home? Then, turn them into beautiful crafts by learning about pill bottle uses in this post!
Rinse them out and paint them to make lovely vases for your bathroom. You won't even have to worry about the kids knocking them over.
Make cute play purses for the kiddos. Fab birthday party favor idea, too.
Video: Make a Faucet Extender For Kids
Here's another hack to reuse an empty bottle! Use it to make a faucet extender for kids. I made a video to show you how.
Kids having trouble reaching the sink? Make a faucet extender out of a soap or shampoo bottle!
If you have teens in the house, these charging cell phone holders can certainly come in handy!
How to Repurpose a Shampoo Bottle
Organize your tool shed! Shampoo bottles make excellent holders for your garden utensils.
With some string, shampoo bottles and a hanger, you can make a pretty DIY mobile for your baby's room.
Create a sponge holder to hang off your faucet.
Or, you can make a double-sided sink caddy to hold both sponges and soaps.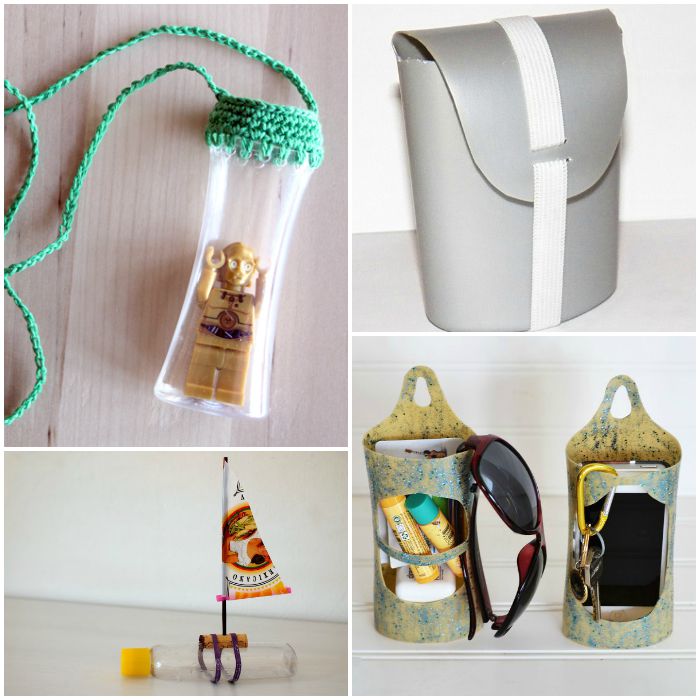 Upcycle Old Shampoo Bottles
If you know how to crochet, you too can make one of these adorable interchangeable necklaces from a trial-size shampoo bottle.
Make a soap holder to bring to the gym. Great for teens!
These stylish upcycled shampoo bottle caddies would make great additions to a locker or dorm room.
Make sailboats to play with in the bathtub or the pool. Fun!