You probably have a few laundry baskets to help you cart laundry to and from the washing machine, but have you ever thought about other ways to use them? As it turns out, they're great for makeshift baby cribs, growing container gardens and much more. Here are 16 things you probably never thought to do with a laundry basket!
While your babies are tiny, let them sleep in a laundry basket! It's easy to move from room to room, and it's more than enough space for that tiny, wiggly baby. Adorable!
via A Year in the Life
Use laundry baskets for container gardening. One laundry basket can yield 8-10 pounds of potatoes. Who knew?
via Whole Lifestyle Nutrition
Here you see an entire laundry basket garden with tomatoes, herbs and more. Great idea for people with a limited amount of garden space.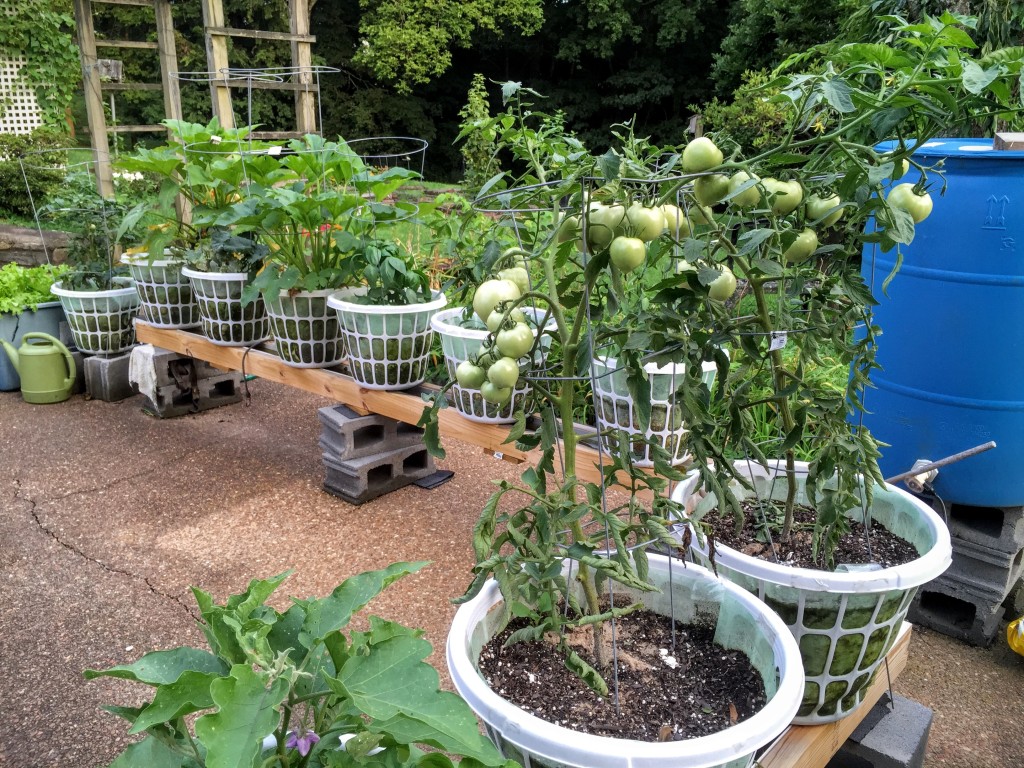 via Lucy's Nest
Take a mesh laundry hamper to the beach for the beach toys. When you pack up to leave, the sand will fall out, so it won't be all over your vehicle. (See more of our beach hacks!)
via The Idea Room
This built-in laundry basket organizer is genius. Everything has a space, and you just grab the basket you want to wash and take it to the washer.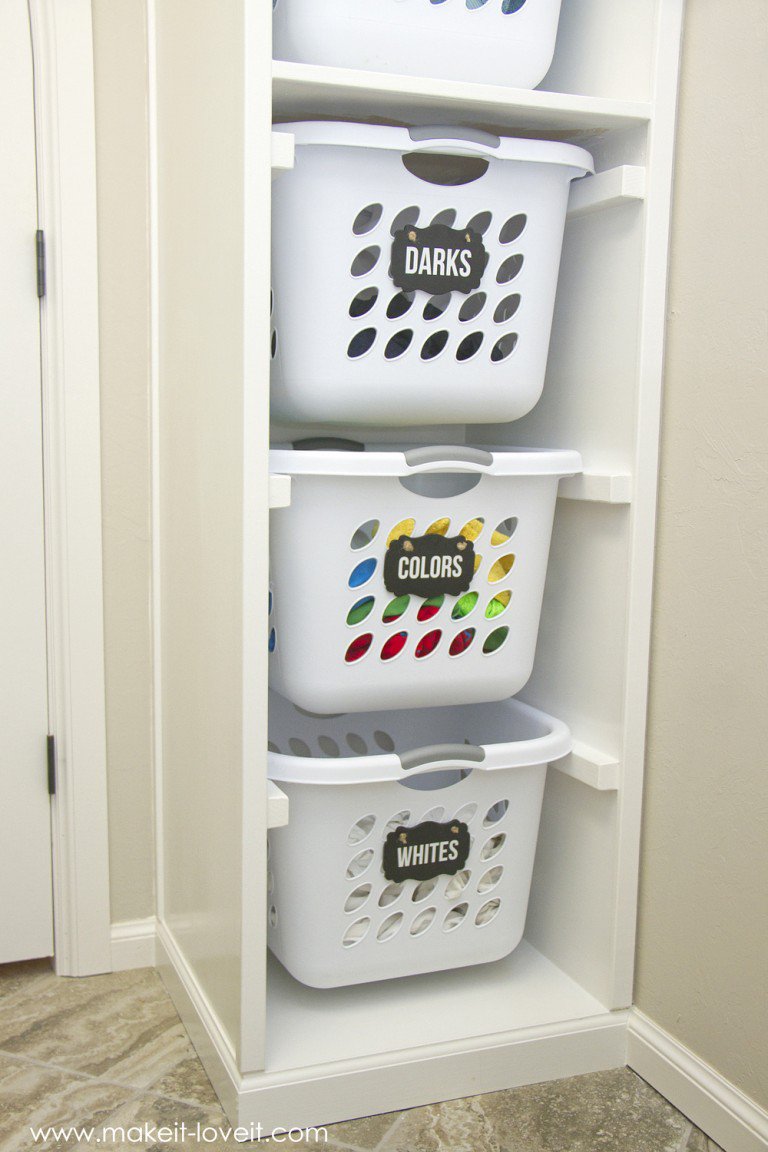 via Make It Love It
Let the kids play field hockey with a laundry basket, pool noodles and a plastic ball. Fun and safe.
via Family Disney
Use the top of a Dollar Store laundry basket to help you shape the perfect wreath.
via A Piece of Rainbow
Take a laundry basket with you to the garden so you can wash your produce before you even bring it inside. The picture below shows a Tubtrug Colander (affiliate), but you can easily do the same thing with a small laundry basket. (Need more gardening hacks?)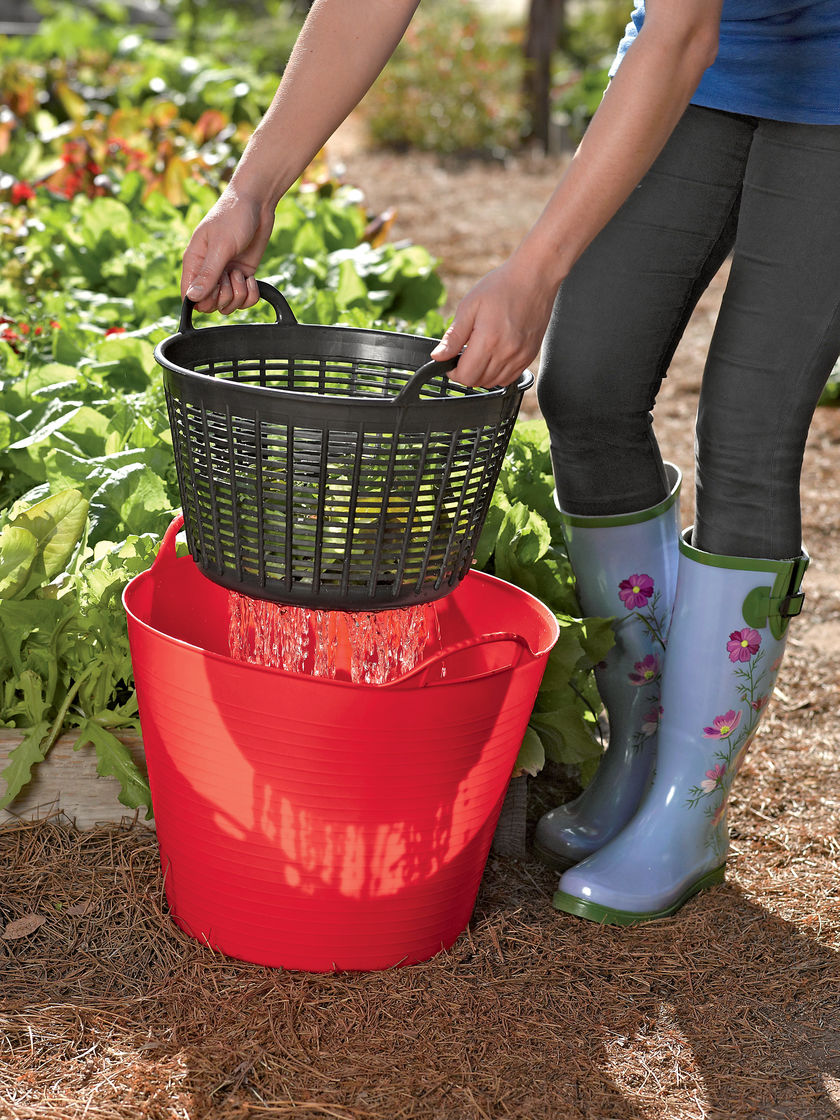 via Amazon
Help baby transition from a baby bath to a tub by putting him in a laundry basket in the big tub. It's easy to contain baby and toys and less stressful for mom to wrangle the wiggly thing.
via Happy Home Fairy
This laundry basket was turned into a gorgeous diy planter with some burlap and rope. Love that!
via Elizabeth Joan Designs
Set up a sail boat for pretend play for the kids. Time for a voyage! Don't forget the telescope and oars!
via Inner Child Fun
Make a beautiful rope-wrapped basket to add to your decor.
via I Heart Organizing
Set up a basketball hoop that even the littlest family member can play with.
via Reab
Paint your laundry basket to make it prettier. Hey, it may make doing laundry at least a little more enjoyable, right?
via A Bubbly Life
An upside down wicker laundry basket makes the perfect nightstand in a small space.
via Worthing Court
Make a mini ball pit for baby to play in. So fun!
via Reads by Red River Banks