It's a time of saying goodbye to what was and looking ahead to what could be. It's a time of endless possibilities. It's a time where anything is possible. It's the year your (not so little) man graduates from high school. Now, be warned: senior year doesn't look the same as it did your graduating year. While there are a few things that might look similar, one thing that has changed dramatically in recent years is they way senior pictures are done. Once upon a time, you just took the teen to a studio and they stood (or sat) in front of a generic canvas, smiled and that was it. Now photographers everywhere are working hard to incorporate the individual personalities of the subject in as clever and creative a way as possible. And you want no less for your grad. So if you're stressing out trying to find that perfect idea that will highlight your son's personality and show the man he's become, you have permission to cease stressing now. Because we've given you an inspiring list of senior picture ideas for guys that will certainly show off his passions and character.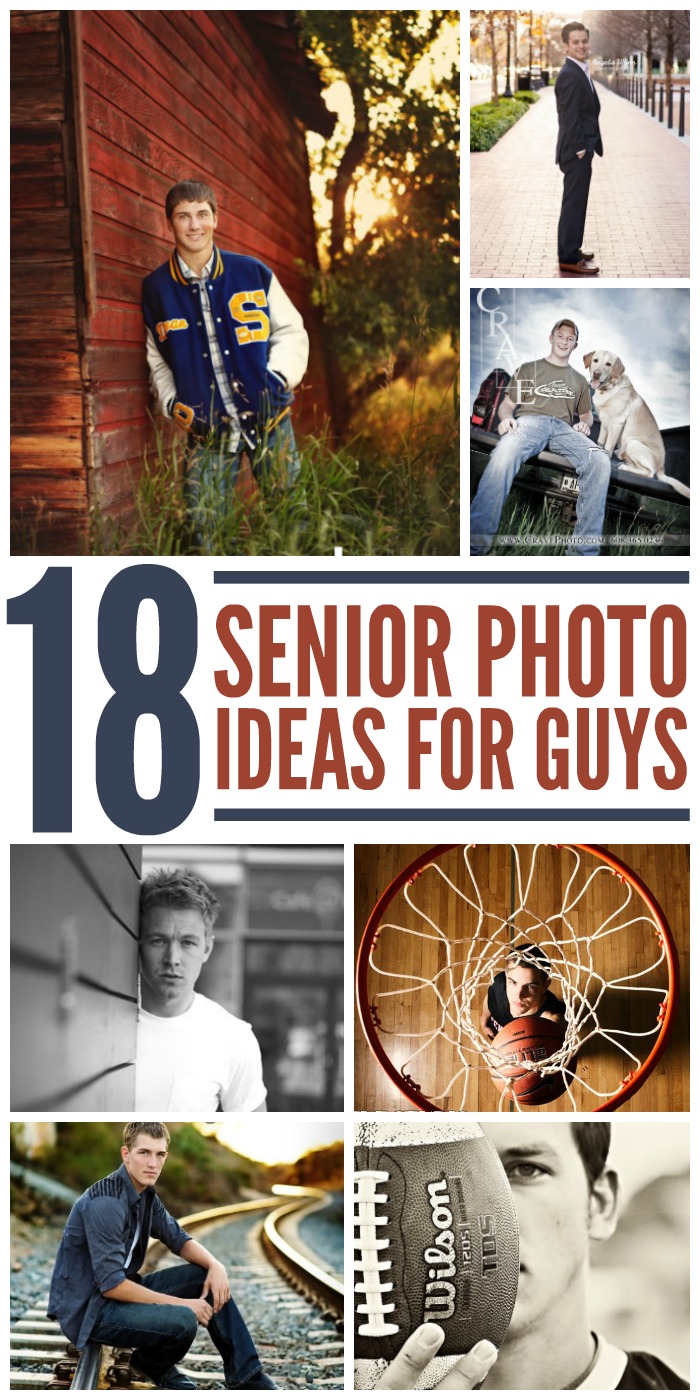 Fun Senior Picture Ideas for Guys
Posing in front of a fence is a classic, but why not combine different poses in front of the fence into a single image? This one looks great!
Nothing is sweeter than a boy and his dog. Don't forget to let man's best friend in on the action!
Against a wall is a classic pose. I prefer stone, like this picture, but brick or barn wood look great, too.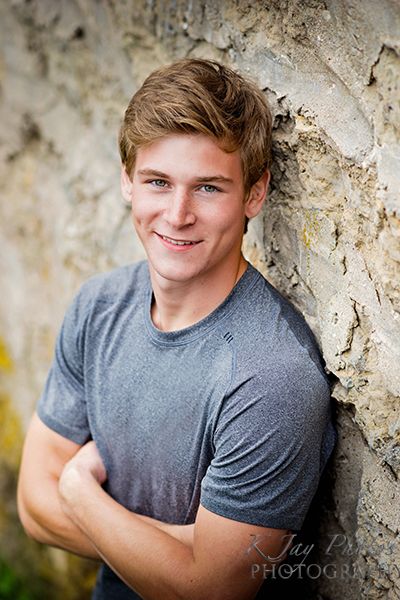 Getting a shot in the Letterman jacket is a must. Love how it pops against the barn and trees/weeds.
Hunters and archery enthusiasts need an up close shot like this one!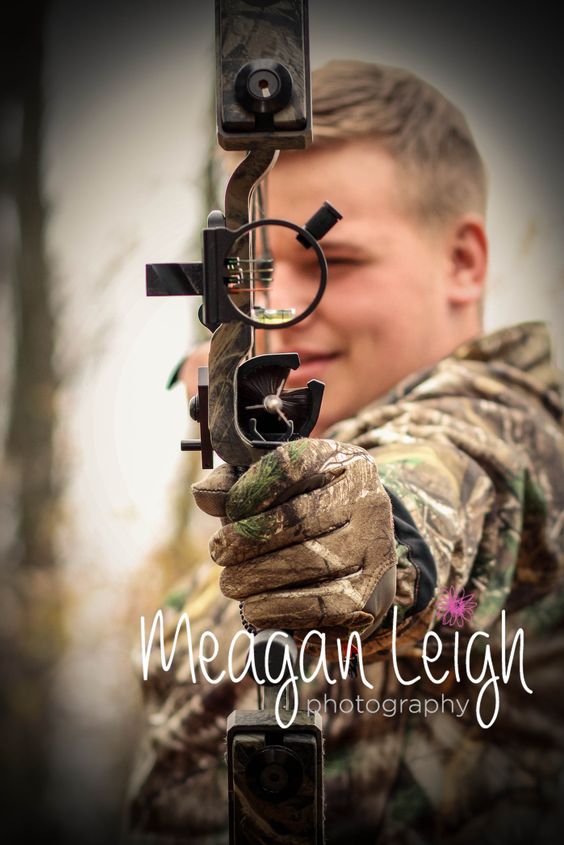 Take a picture looking along the side of a wall. Although you can be smiling, a serious look works well for this pose, too.
This is such a great shot for a football player. Make sure you get one in color to show off the school colors, too.
Comic book fan? Show off your superhero status!
Get a picture all decked out in a nice suit. Hey, even if you don't much care for suits, everyone looks good dressed up now and then!
Posing with vintage vehicles is fun, or you could pose with your own truck (or car) so you'll always remember your first ride.
Get a picture by the railroad tracks! We have several in our small town that rarely have trains on them, so this is an easy choice for the country boy look.
Bridges also have fantastic lines, like this one!
Musician? Get a shot that focuses on the instrument, like this pose with a guitar.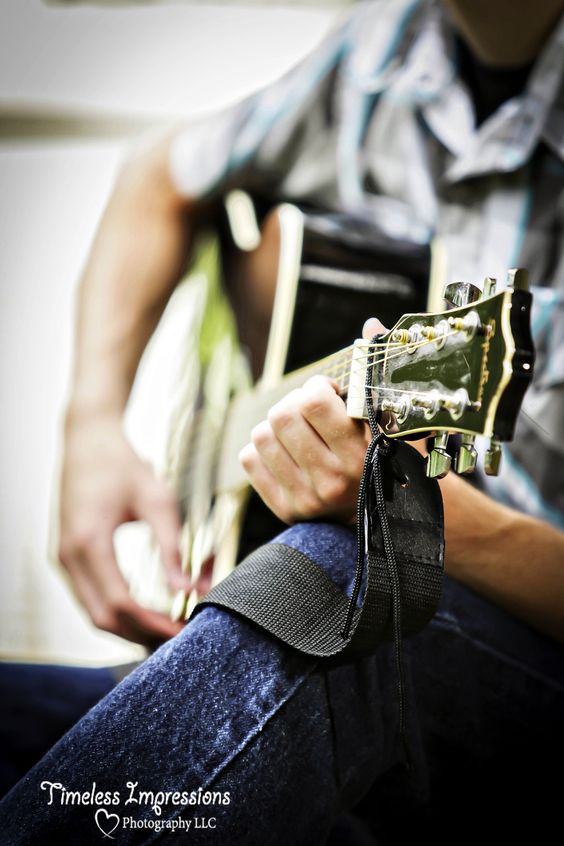 Love the perspective of this basketball picture looking down from the hoop.
The backwards chair pose is a go-to for guys, and it looks great for almost everyone!
This is our favorite wrestling photo… the shoes and headgear are hanging from a tree along with his medals.
Do a baseball picture with your graduation year arranged in baseballs and a bat.
Here's a great golf shot!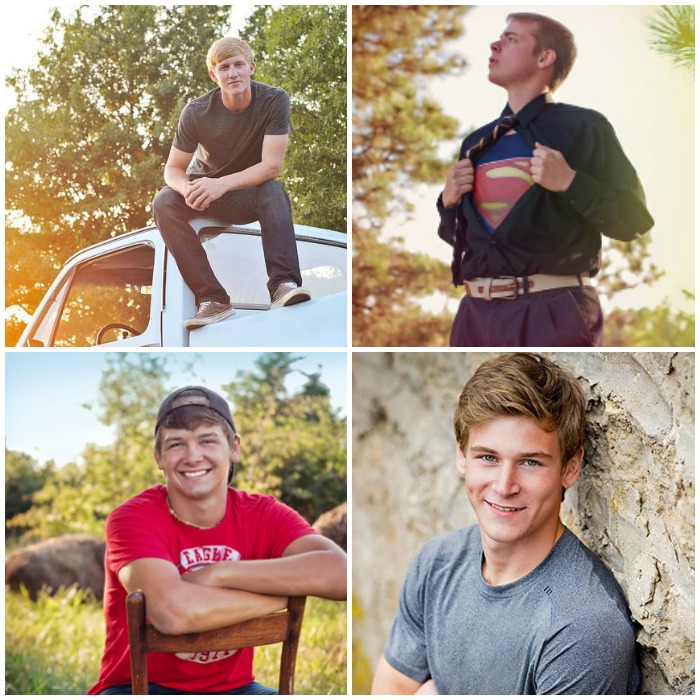 Whether he's into sports, cars, music, or just looking downright handsome (maybe that's more your goal than his), there are so may possibilities, these just scratch the surface. But if the selected photographer is good, then they can take a few of these ideas and run with them. Now, be honest, which idea had your teenage boy excited about getting pictures taken?