Planning an Easter brunch or a fun Easter egg hunt? We've got you covered with some of the cutest Easter party foods on the planet! From festive fruit trays to deviled eggs shaped like bunnies or chicks, your guests won't be able to resist these snacks and treats!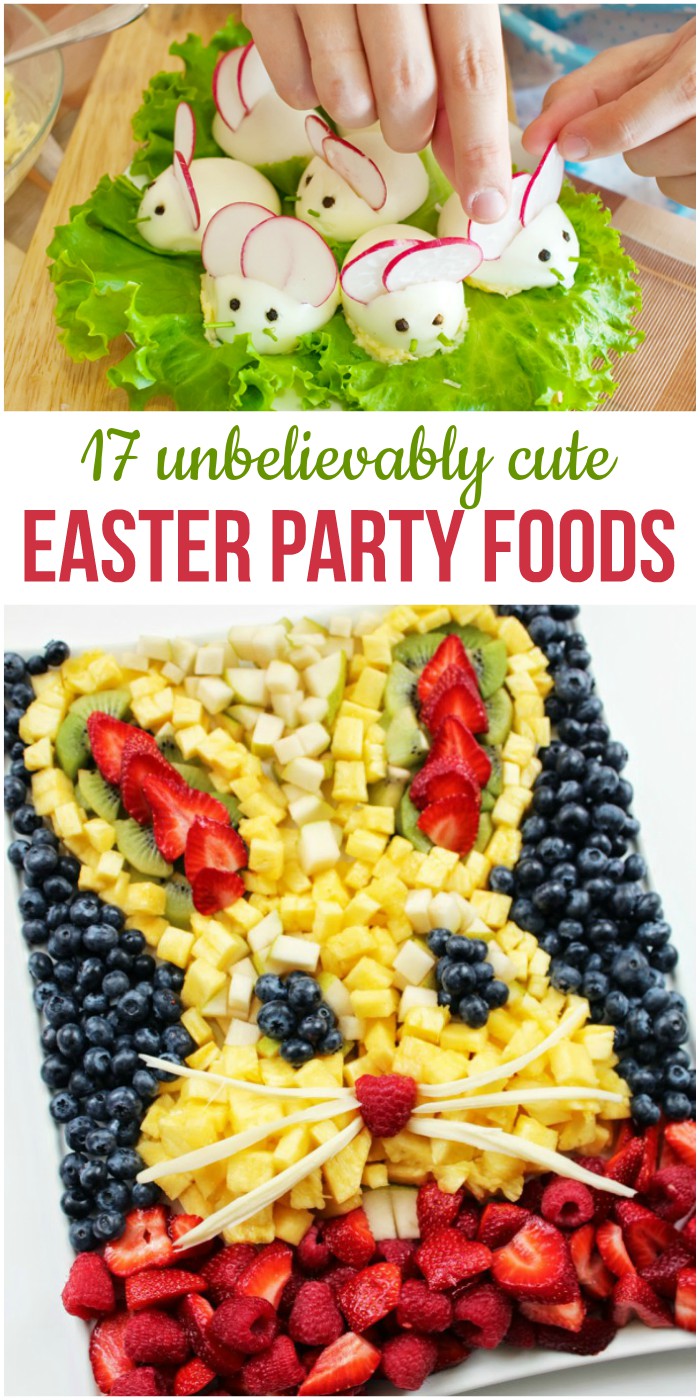 Adorable Easter Party Foods
These chocolate strawberries were made to look like carrots. How stinking adorable! While there's no tutorial for them, I'm fairly certain you can take your standard chocolate covered strawberries recipe and just turn the white chocolate orange with some food coloring. Easy!
These sweet little lamb pretzel pops are so easy to make thanks to Wilton decorating kits and mini marshmallows.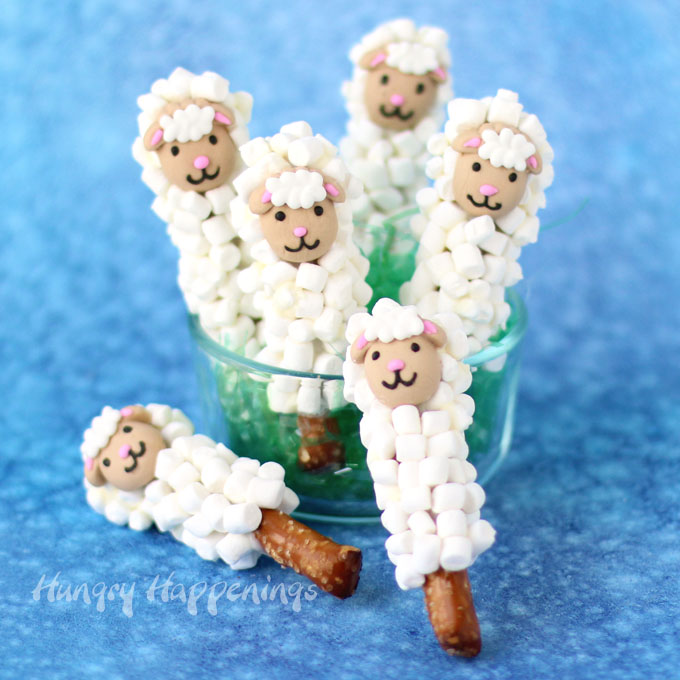 And along the lamb theme, this lamb cake is so easy to make! Just use your favorite cake mix or recipe, decorate with white icing and then add the bits to make it look like a lamb. Easy peasy!
Peeps pretzel rods are even easier. Just stick a yummy bunny peep to the sprinkled pretzel rods with a dab of warm chocolate.
I don't think I've ever seen a cuter fruit display than this bunny head fruit platter.
Or how about a fruit pizza that looks like an Easter egg?
Make layered peeps treats by melting different colors of peeps into your rice krispies.
Everyone loves a good cheese ball, so you must make this Easter chick version!
Kids will gobble up these peep fruit kabobs made with melon and grapes (or your favorite fruits).
I think this Easter bunny cheese ball is easy enough for even me. Serve with crackers or veggies for a healthy snack.
Twist your rolls into bunny shapes to make these neat little bunny buns. You could season them with garlic, herbs and cheese if you'd like, too!
Cinnabunnies are a yummy breakfast option, and since they're made with refrigerated cinnamon bun dough, it couldn't be easier.
Add orange food coloring to your crescent rolls, twist them into these fun carrot shapes and fill them with some yummy egg salad.
Deviled eggs are a staple for us at Easter, and this year I think I'll try these absolutely adorable bunny deviled eggs. They kind of look like mice to me, but they're still really cute.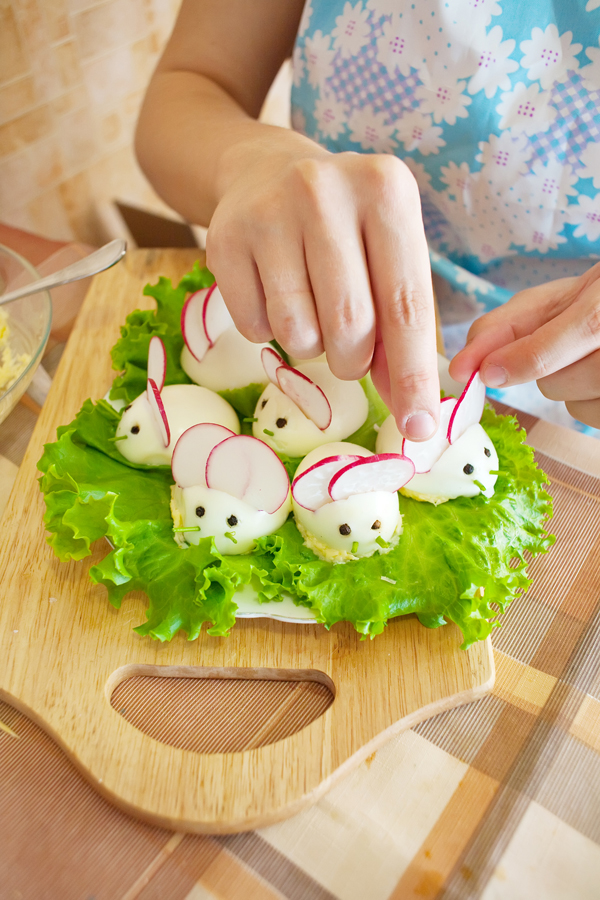 Speaking of deviled eggs, these hatching Easter chick deviled eggs are another great option if you're crafty enough. I tried it and it didn't work out for my wobbly hands, but I've seen some gorgeous versions from others!
If your kids aren't really fans of the traditional Easter breakfast casseroles, they'll surely go crazy for these healthy Easter egg breakfast popsicles. They're full of good-for-you stuff like yogurt, berries and granola.
Pretzel bunnies and chicks will be a big snack hit after your Easter egg hunt!