Don't have time to puree a bunch of baby food but still want to give your little one a fresh and healthy meal? Never fear! We've got you covered with 30 baby foods you can mash with a fork. 
Remember to ask your pediatrician before offering a new food and if this is your baby's first exposure to solids, introduce only one new food every few days to reduce the risk of an unidentified food allergy. For more baby food recipes, look at this collection of 30 Homemade Baby Food Recipes.
Baby Foods You can Mash with a Fork
Fruits are a great sweet treat for baby. Here, I have listed 14 fruits that can be easily smashed. Try some of these with your little one:
Bananas
Cantaloupe
Bosc pears, these are naturally softer and sweeter than green pears
Fresh figs, just scrape out the guts and feed them to baby!
Peaches, sliced and peeled before mashing
Mangoes, sliced first to avoid a stringy texture
Plums
Apples, microwaved to soften. Cool before smashing and serving
Blueberries, halved before mashing
Strawberries (after they are 1)
Kiwi fruit  (after they are 1, mix with another fruit)
Papaya
Fresh apricots
Grapes, quartered before mashing
DIY Baby Food Ideas
Introducing veggies to your little one can be just as easy, here are 11 veggies you can smash and serve. Make sure to remove the skin and seeds to many of these before mashing and let them cool before giving to baby.
Baked potato
Baked sweet potatoes, cut before mashing to reduce stringy texture
Steamed peas
Steamed zucchini
Avocado
Cooked carrots
Pumpkin, diced before smashing to avoid long stringy bits
Turnip or rutabaga
Beets
Baked or steamed eggplant
Butternut or other squash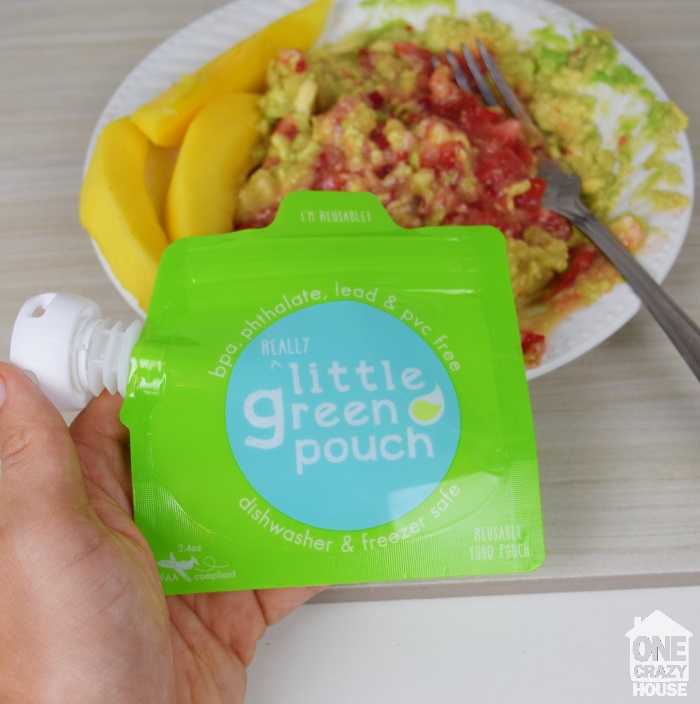 There are quite a few more foods that can be smashed with a fork for baby. Check out these other great foods:
Soft tofu
Rice
Fish, well done with any skin or small bones removed
Ground chicken or turkey, well done
Pasta
Quinoa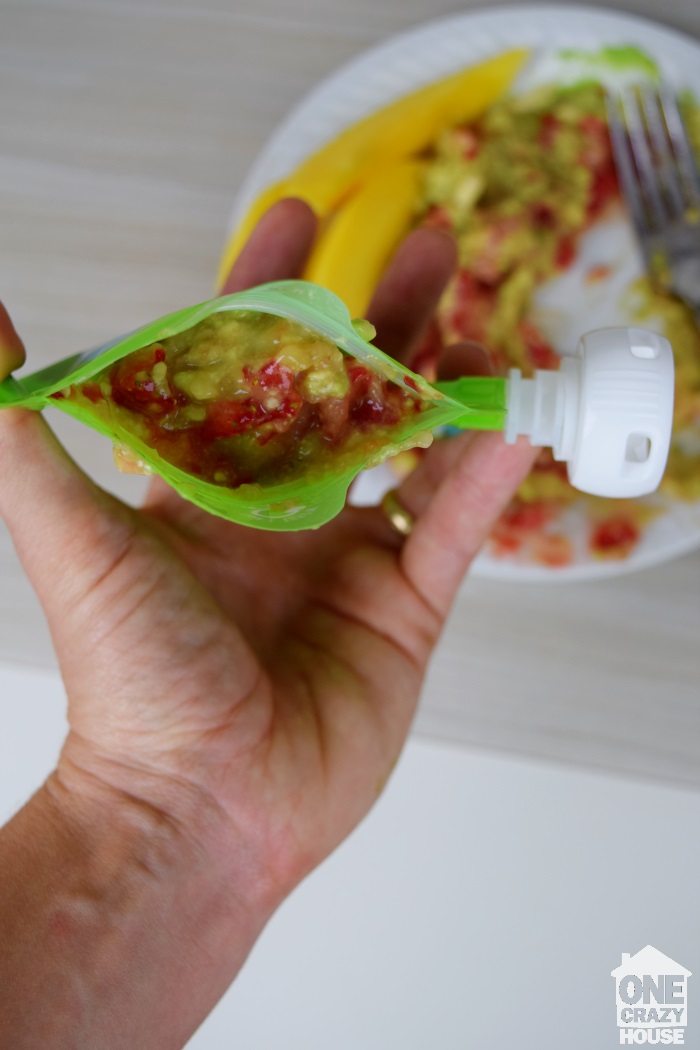 Many of these can be combined and placed in reusable food pouches for a quick meal on the run. Have fun with it and see which foods your little one likes the best!