Making your own Christmas ornaments is a fantastic way to get you in the holiday spirit. First, start by playing those Christmas carols, get out the craft supplies and sip on some hot chocolate because you are in for a fabulous ride! You can add beauty to your tree, and all the ornaments will be extra meaningful because you made them yourself. More importantly, you can give these gorgeous creations out as Christmas gifts too. People always enjoy the special care you put into a homemade gift. When I was a little girl it was a family tradition to have everyone gather around the table and spend the afternoon assembling ornaments and eating yummy food. Now as a mom, I try to pass that tradition to my kids and I hope it continues for a long time. Now is the time to get busy crafting the day away and start making your own memories.
Making your crafts is even more fun when you have a family member or friend because you can enjoy some laughs together! Probably the best thing you will remember is the time you spend together. Wow your neighbors and family with a stunning Christmas Front Porch.
19 Amazing DIY Christmas Ornaments
You can make so many remarkable things using items that are laying around your house. These handmade ornaments are put together by using mason lid jars, and they look like a million bucks when you have completed them.
These Santa handprint ornaments are going to be a hit with all of your young helpers! They are the cutest little Santa's ever!
If you are looking for an insanely adorable snowman Christmas ornament, you have to see this one. It is simple to make, and even your kids can help.
Did you know that you can repurpose your cat food cans and turn them into adorable kitty cat ornaments? You absolutely can, and the result is purrfect!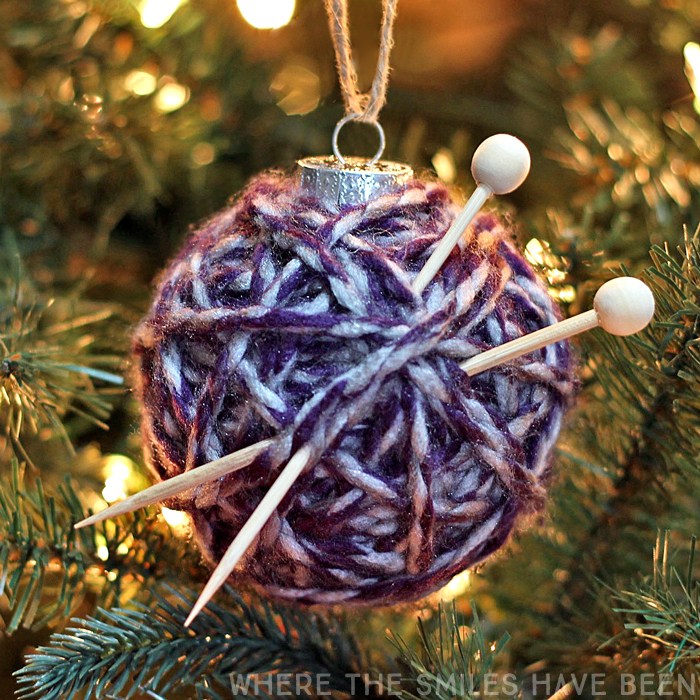 There is something so warm and elegant about these yarn ball ornaments, and as a result, your tree is going to look fantastic.
You are going to be shocked by how quickly you can put together this DIY Christmas decoration and by how incredible it looks.
If you are looking for a fantastic ornament to give away as a gift, take a look at this hot chocolate snowman! Adorable and the recipient can drink a warm cup of hot chocolate too.
Take something that would typically be trash and turn it into something beautiful like these recycled jar lid ornaments.
Unique Christmas Ornaments
These DIY snow globe ornaments are incredibly simple to put together. I love that you can add a meaningful photo to each ornament too.
You can't go wrong making these adorable reindeer ornaments because they are fun and you can put them together quickly.
Take a look at these five DIY Christmas ornaments that you can make rather quickly, and the result is excellent! I love you can make several, and it ends up being a variety of decorations that go well together.
Add some extra character to your decorating with these leather ornaments. It is incredible how you can transform a piece of leather into something so beautiful!
You can't go wrong with a candy themed glitter peppermint ornaments. They are cheery, bright and make you feel like it is Christmas.
There is nothing sweeter than a baby's first Christmas, and for that reason, you should make one of these one-of-kind ornaments.
Your home will smell heavenly when you begin baking these homemade cinnamon ornaments. You can make all sorts of shapes and sizes of ornaments.
Did you realize you can turn your cookie recipe into stained glass cookie ornaments? They are stunning and will brighten up your tree too!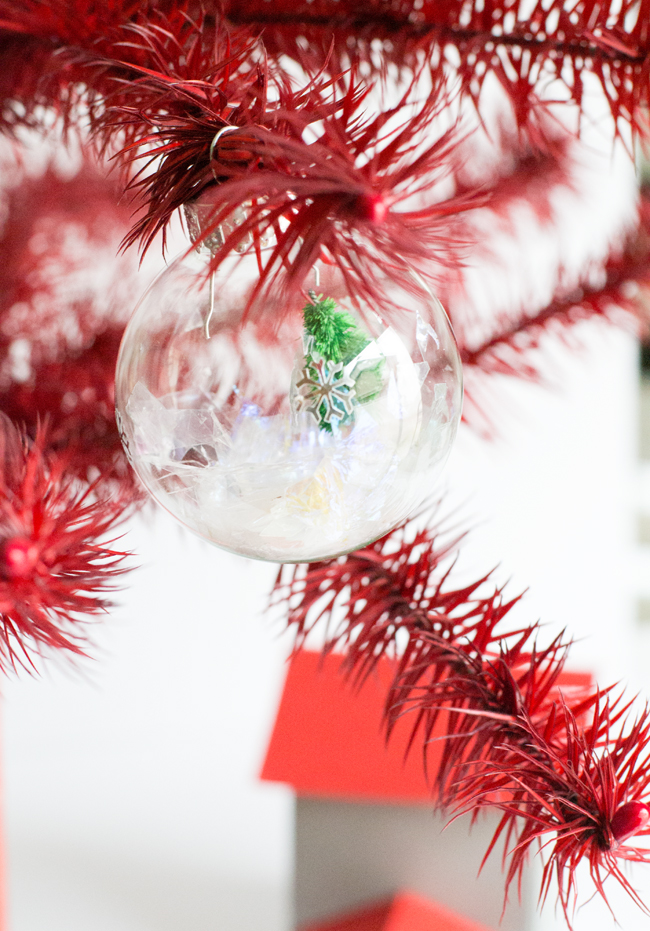 These DIY Christmas ornaments with snow village look so elegant and dainty while adding unique beauty to your tree.
Looking for a perfect gift for your beautician? If so, these personalized glitter ornaments are just what you need!
Rustic DIY homespun ornaments are the way to go if you love farmhouse style decorating. I love that you can make so many different forms of the same thing.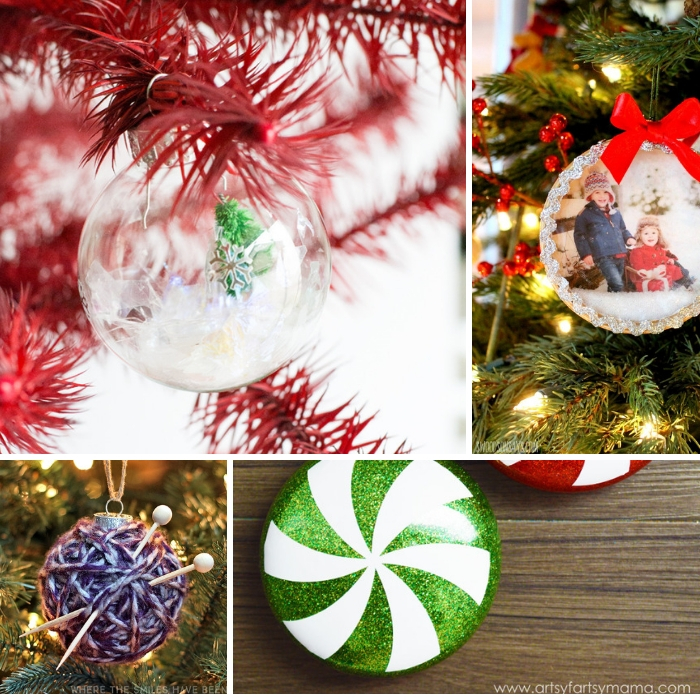 Do you remember making homemade Christmas ornaments when you were a child?