A cluttered office can lead to cluttered a mind. That makes sense when you think about it. Don't you feel stressed when you sit down to work only to look at a huge stack of papers that you need to go through or piles of books that need to be put back on the shelf? Tidying up your home office will not only make you feel better (as in less stressed), but you'll be way more productive, too. Ready to get started? Here are some of the best, most adorable. and most inspired home office organization ideas that we could find.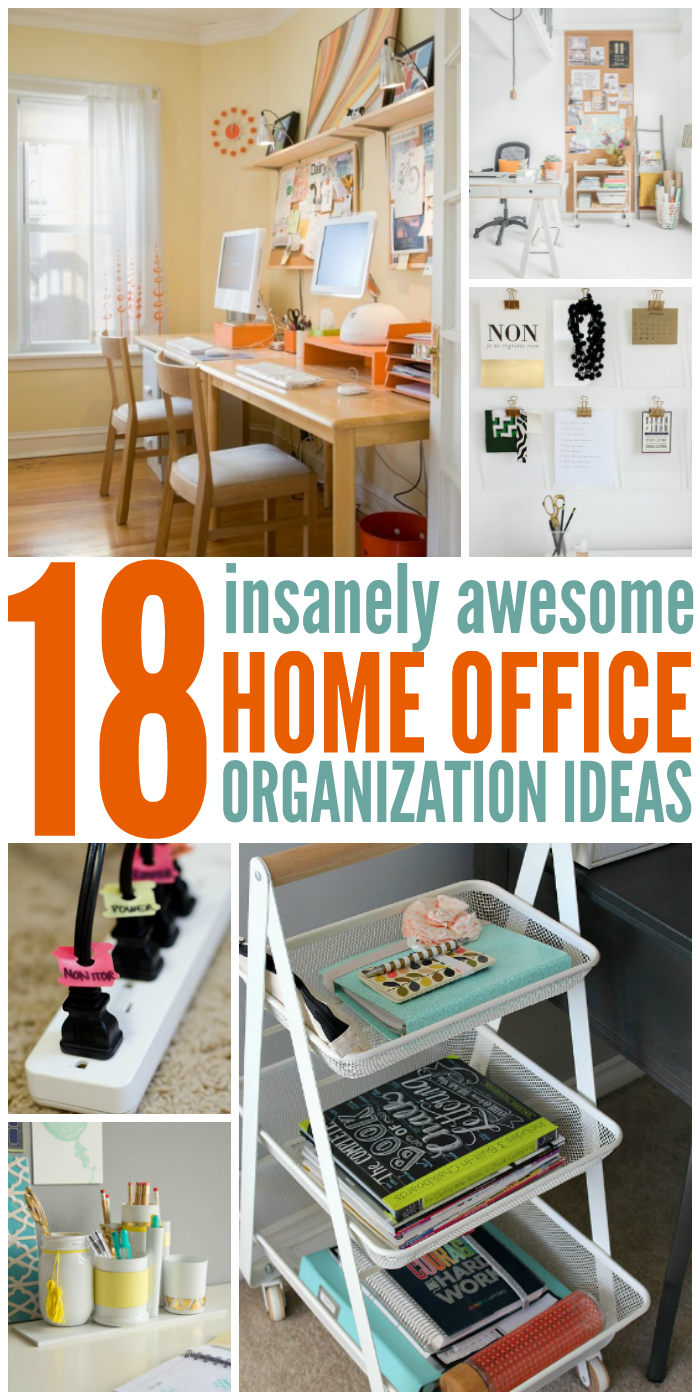 Home Office Organization Ideas for a Productive Space
Label wires and cords with old bread tags to make sure you never unplug the wrong thing. It makes it super easy to change things around, too!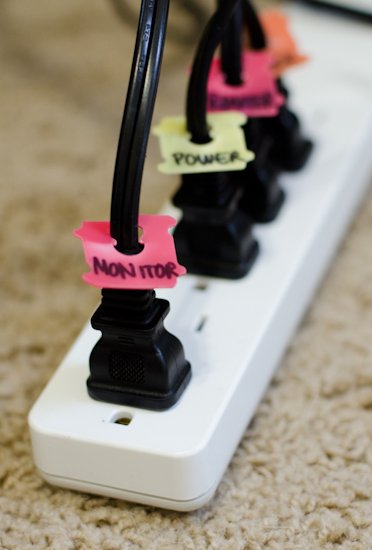 Have a small desk? Don't clutter it up. Put a rolling cart beside the desk to hold notebooks, planners, reference manuals, etc.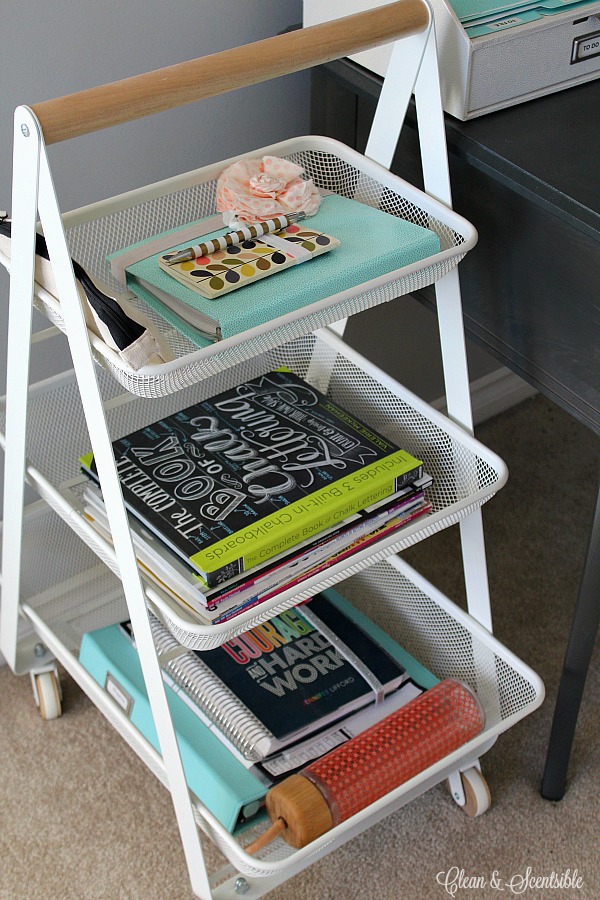 Install a giant cork board to serve as an inspiration board or to pin important reminders and documents.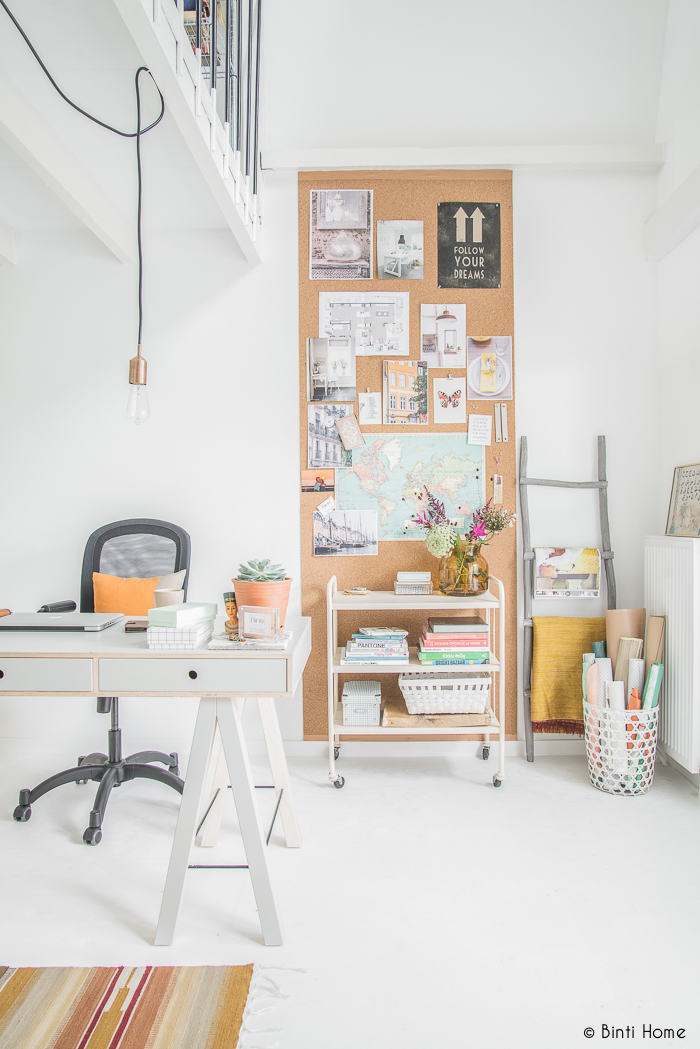 Secure cords underneath the desk to get rid of those unsightly wires and cords on your desktop.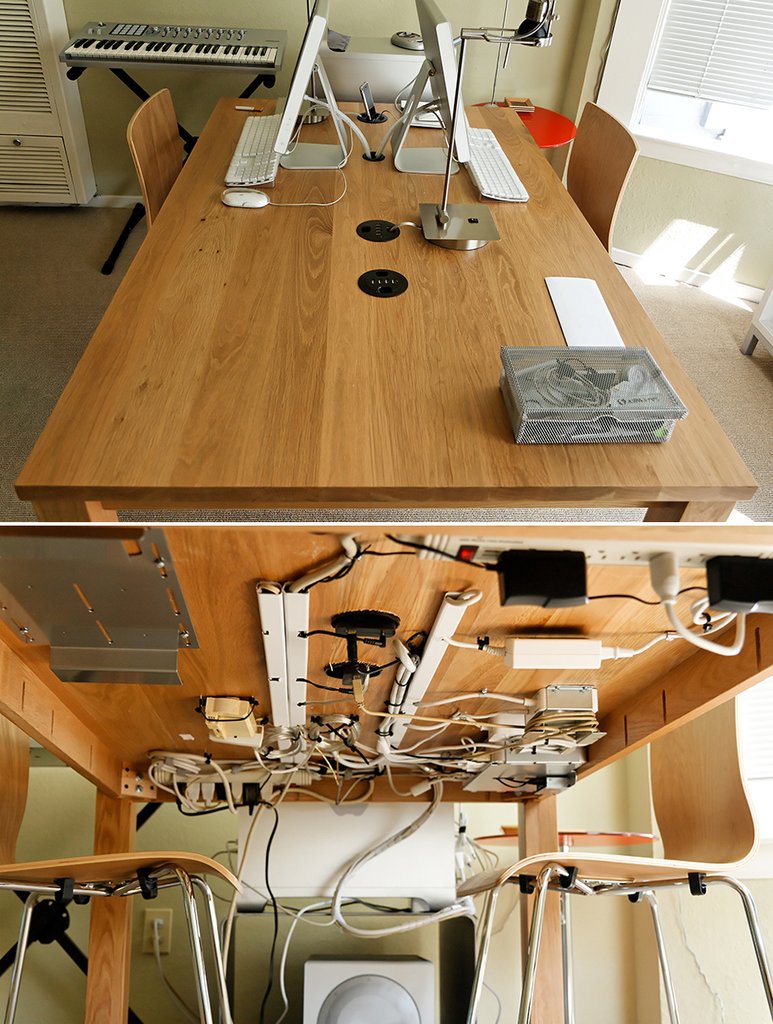 If your home office is actually just a small corner of the room, a Murphy desk is the perfect solution. It's small and collapsible, so you can store it away when you're not working.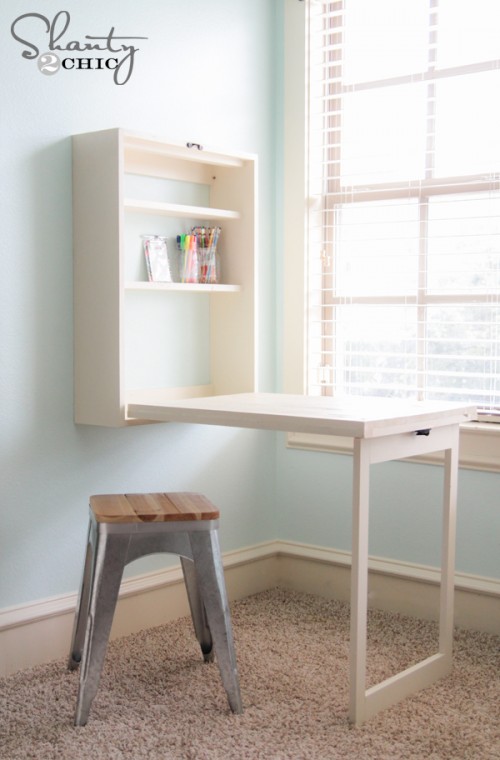 Manage cords and wires easily by attaching binder clips to the side of your desk. No more messy cords! (See more of our binder clip hacks here.)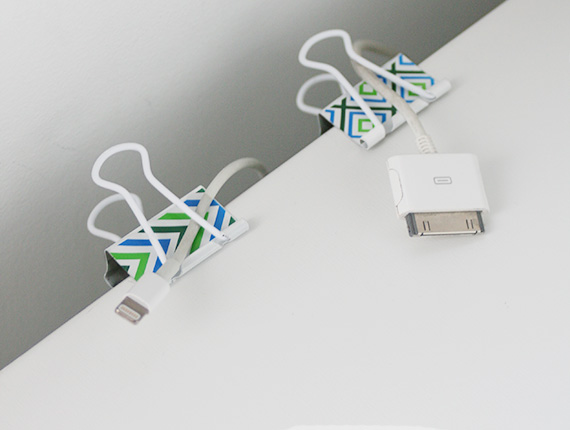 Keep calendars and important lists in plain sight in an attractive way using acrylic cork boards with gold binder clips.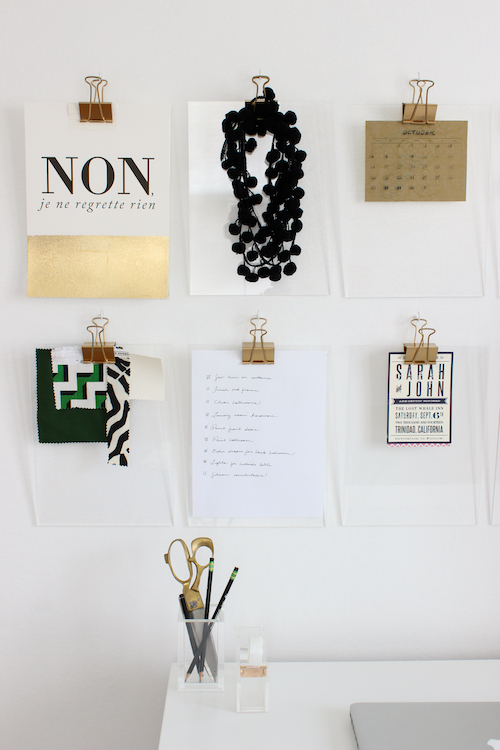 Put monitors on shelves to free up desk space for other things.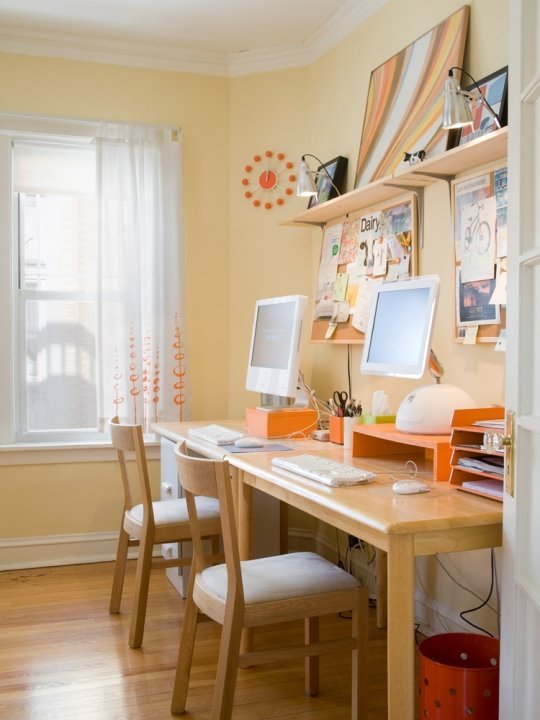 Lamps on your desktop? Clutter! Hang pendant lights above your workspace instead to shed some light on whatever you're working on.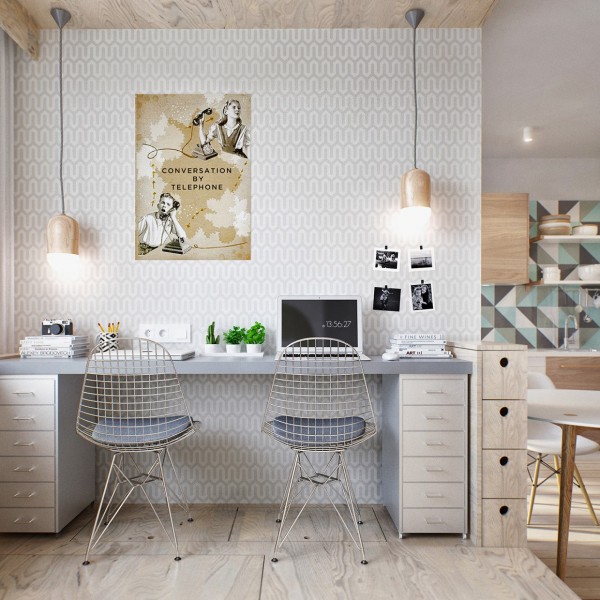 Make over a tired-looking office chair with some fun fabric. It's easier than you'd think! See the tutorial here.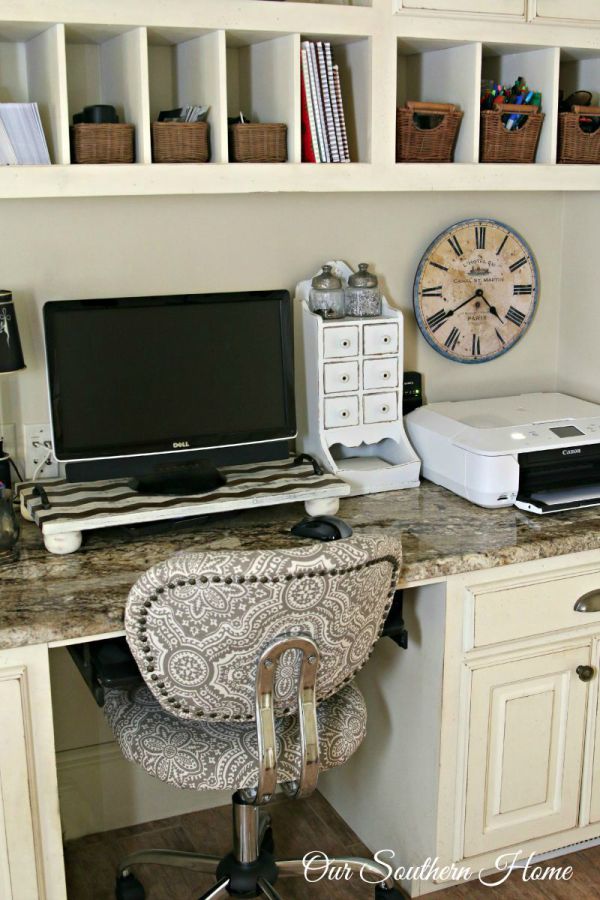 This pallet desk is absolutely amazing! Not only does it provide some shelving above the desk, but it's more visually interesting than the typical desk and can fit into tight spaces.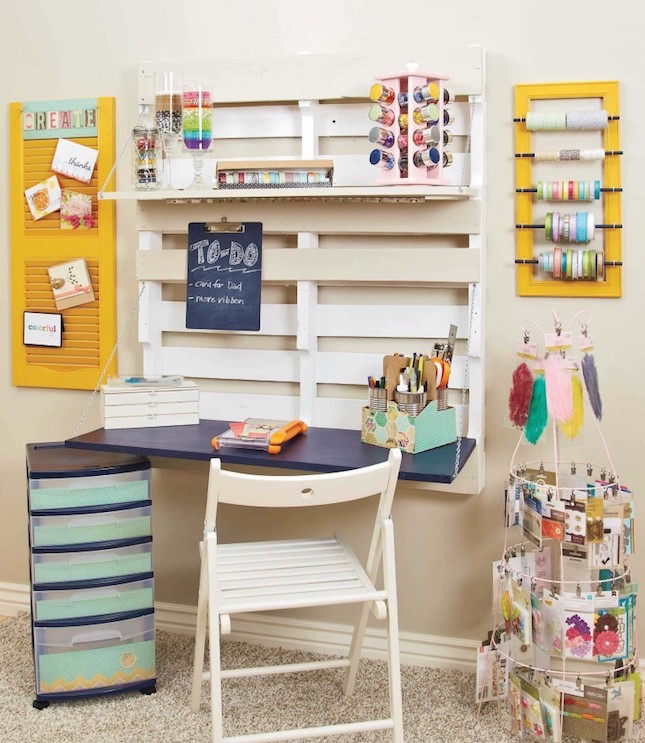 House your files and office supplies in a neat and tidy mini office in a chest.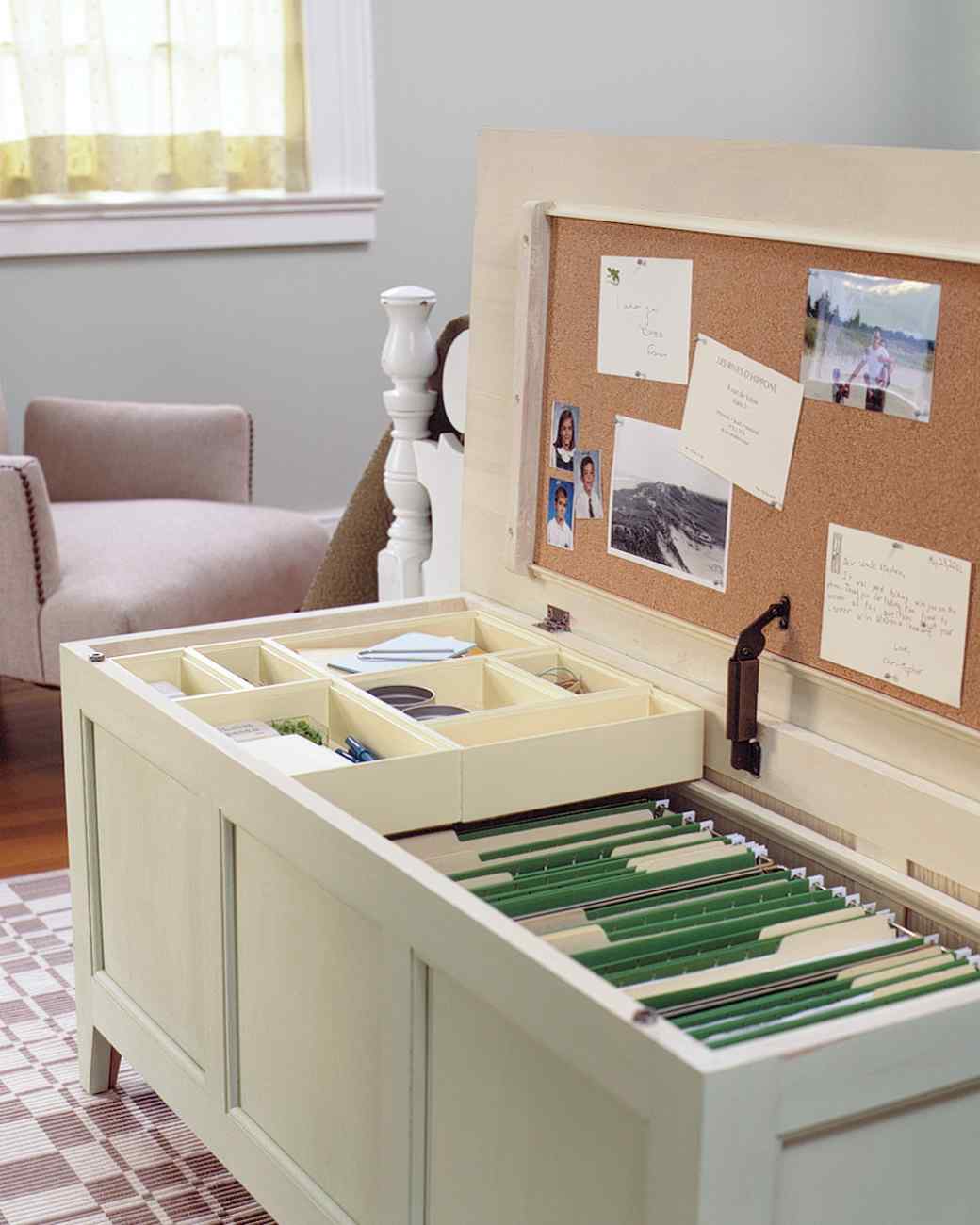 Keep clutter off the desk by storing your books on floating shelves on the wall.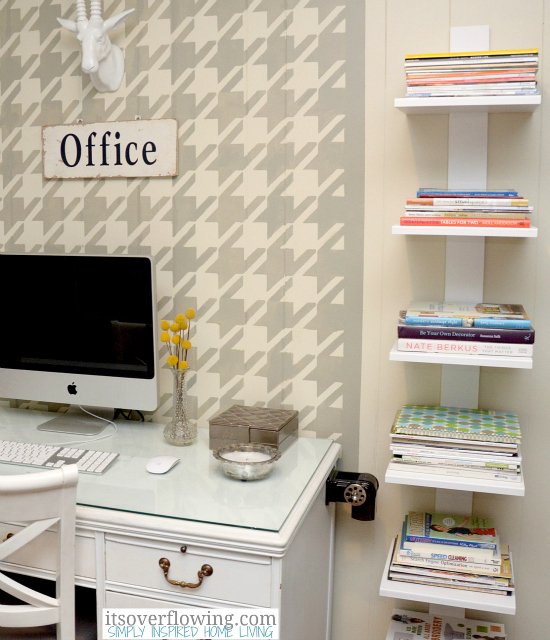 Use a spice rack to contain small office supplies such as push pins and paperclips.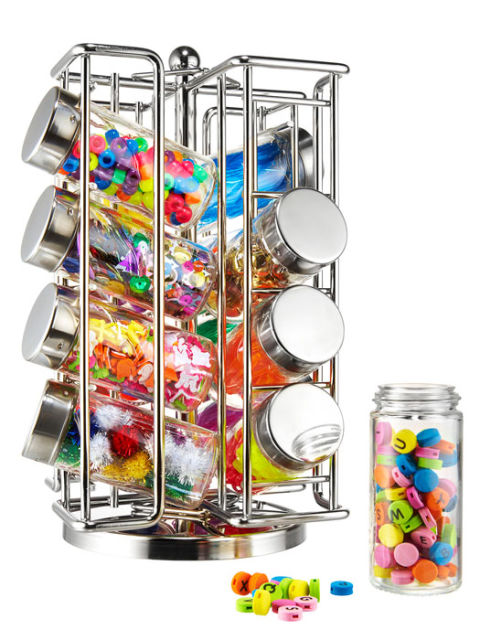 Do you find that you're always using unsightly white-out in your planner, or worse, scribbling over or marking through mistakes? Washi tape is a total game changer! Use it to color code your planner. You can write on it, but if your plans change, you just peel it off or cover it up. Smart!
Create an easy peasy bookshelf that can be custom fit to any space using old crates as the shelves.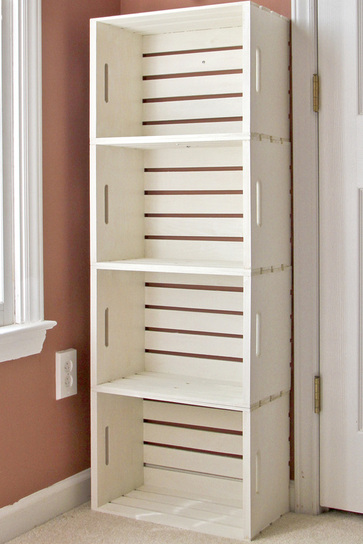 Make your own pen and pencil organizers with mason jars, tin cans or any other container that you can repurpose with a bit of paint.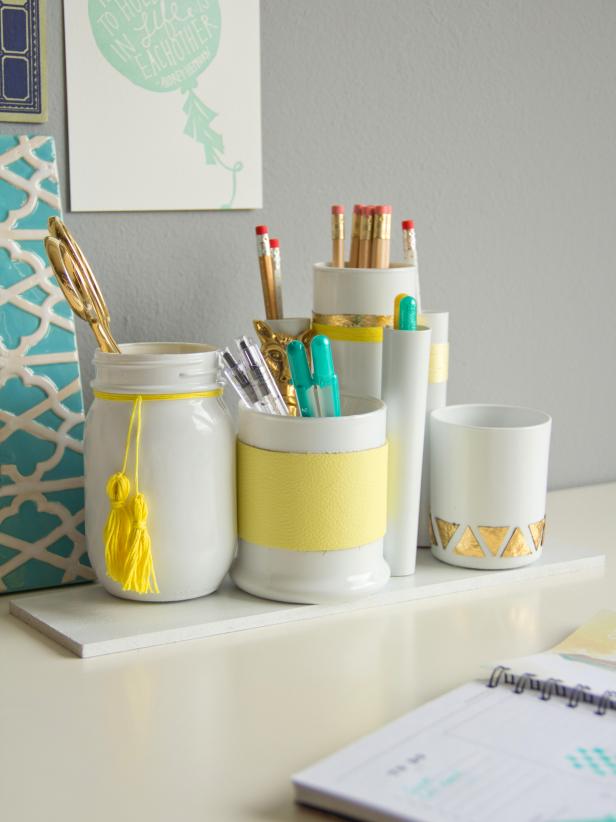 A pegboard and rolling cart keep this work space super organized. We love everything about this office!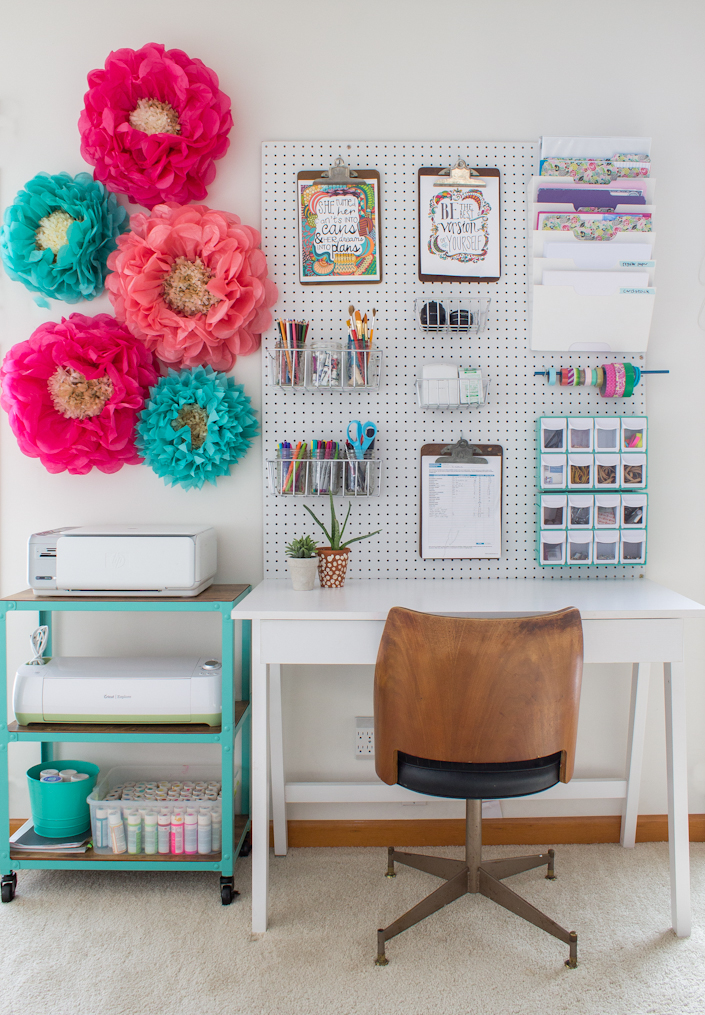 Whether it serves as a homework space, a craft space, or home office, the more organized it is, the easier it is to stay focused and knock out you to do list. Which idea did you find most inspiring?