If you haven't used an Instant Pot yet, it's time to change that! No matter what may be holding you back, this post has Instant Pot ideas and tips that will help you get ready to use this tool with confidence.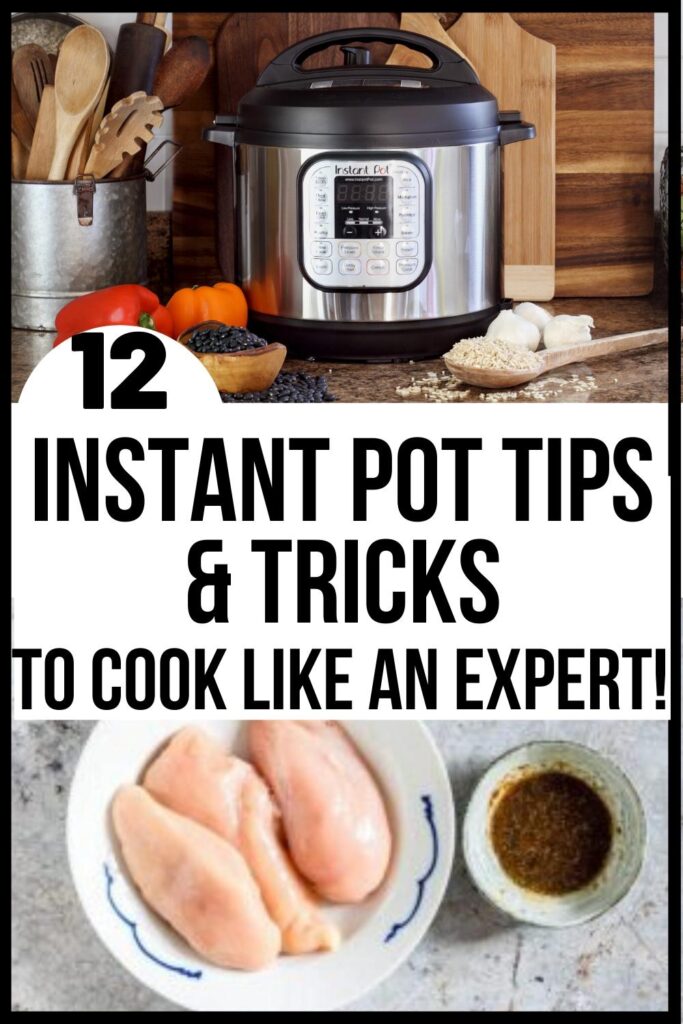 By now, I'm not sure that it's possible to have NOT heard of an Instant Pot. It seems that everyone thinks the Instant Pot is the latest and greatest small kitchen appliance.
If you are like I was, you may be thinking "What's so special about the Instant Pot?" or "What can it do that my slow cooker, rice cooker, etc can't?"
As it turns out, I'm also now a huge fan of the Instant Pot, and for good reason. If you haven't jumped on the bandwagon yet – it's time to do it!
Here's why…
Instant Pot for Beginners: An Introduction
The Instant Pot is an "all-in-one" cooker, meaning that it does (depending on your model) all of these functions:
Pressure cooker

Rice cooker

Slow cooker

Steamer

Sauté

Egg cooker

Warm

foods

Yogurt maker

and much more

!
This one device could literally replace all these other devices!
If part of your excuse for not trying an Instant Pot is that you don't have room for another small kitchen appliance, then it's time to reconsider because you could actually save room in your kitchen by using an Instant Pot!
Plus, the Instant Pot is a dream because it can cook food in a fraction of the time (up to 70% faster cook time) and help busy moms everywhere get supper on the table with minimal time and effort.
You can cook pasta in about 4-5 minutes 

A whole chicken is ready in under an hour

Cook an entire spaghetti squash in 7 minutes on high pressure
If these cook times aren't fast, I don't know what is!
A new kitchen gadget can bring a learning curve, and the Instant Pot (or programmable pressure cooker) is certainly an example of that.
But, today, I'm giving you tons of Instant Pot ideas, tips, and tricks so you can learn how to convert recipes and more to get the most out of your Instant Pot.
Also, check out these 13 must-have summer Instant Pot dishes to serve up at your next summer bbq! Or, these rich and perfectly sweet cakes.
Must-Try Instant Pot Ideas, Tips, and Tricks
Dust off your Instant Pot that's been sitting and collecting dust for the last year because these Instant Pot tips will take you from novice to expert in no time!
If you are new to the Instant Pot, you might like this beginner's guide to help get you started with confidence!
If you are new, you might not know that the sealing ring can really soak up odors, which eventually can change the flavors of your dishes.
Having it nice and clean is a must.
Here are some Instant Pot accessories you might consider buying to maximize the use you can get with each cooking session. I know I love a good accessory to help me cook my favorite dishes faster, easier, or better.
Learn how to convert Instant Pot recipes to Crockpot recipes! If you just aren't quite ready to take the plunge yet, this is a really wonderful post that will help you learn how to make pretty much any recipe work in your Crockpot.
This is one of my favorite Instant Pot hacks because my biggest hurdle to start using my Instant Pot was cook times. I had NO idea how long to cook anything in an Instant Pot compared to my normal methods of cooking.
Score this free printable for Instant Pot cooking times and refer to it when you go to cook your next dish.
Another hurdle I faced was taking a classic recipe my family loved to eat and learn how to convert those recipes to the Instant Pot.
This post is great for helping you calculate cooking times for those family favorites you have made for years and ease the process!
Master cooking chicken in your Instant Pot!
Here is a great post to learn how to make chicken that is tender and juicy every time with a bonus list of all the ways to cook chicken in your Instant Pot!
Since we eat chicken often, this is one of my most-used Instant Pot hacks.
Cooking at a high altitude is different from cooking at sea level.
If you live in high altitude, check out this article that shares different cooking times that might be helpful for you.
Soup hacks are a must for winter cooking. Learn methods of cooking to get that creamy and savory soup you are hoping for every single time!
Wonder what the difference is between quick release and natural release is and when to use which?
Quick pressure release is great for foods like pasta that will break down if they go the natural release route. The natural release is great for meats to help tenderize it.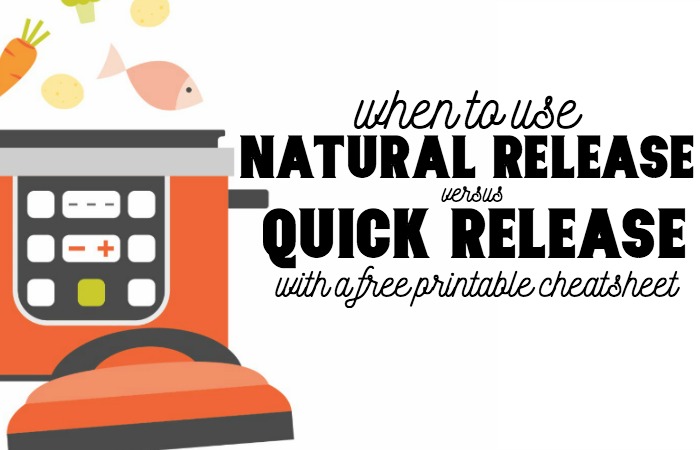 A great read to learn Instant Pot cooking times between a 6qt to 8qt Instant Pot. The size of the bowl will make a difference in how much cooking time you need.
The biggest questions of all… "What's the difference between an Instant Pot and an Air Fryer?" Well, a lot actually!
Learn the major differences between an Instant Pot and an Air Fryer in this post. Both are very popular kitchen gadgets but they operate (and cook) very differently!
There ya go! These 12 Instant Pot ideas, tips, and tricks will get you cooking with your Instant Pot right away and make you an expert in no time!
What tip have you found most helpful when it comes to your Instant Pot? Let us know in the comments!
More From One Crazy House: