So, you're in crafty mood huh? Or maybe you need something to meet a need around your home and want to make it yourself rather than buy it from a store. But what materials can you use that will make your creation sturdy, unique, and also (potentially) beautiful? I'm so glad you asked. The solution is PVC Pipe. Not only is it available at pretty much any hardware store, it's also durable so whatever you do with it will last. Yes, PVC pipe is a secret weapon of DIY projects and can be used by anyone to complete at least 25 PVC Pipe Projects in just a short amount of time. Need some convincing? Keep reading!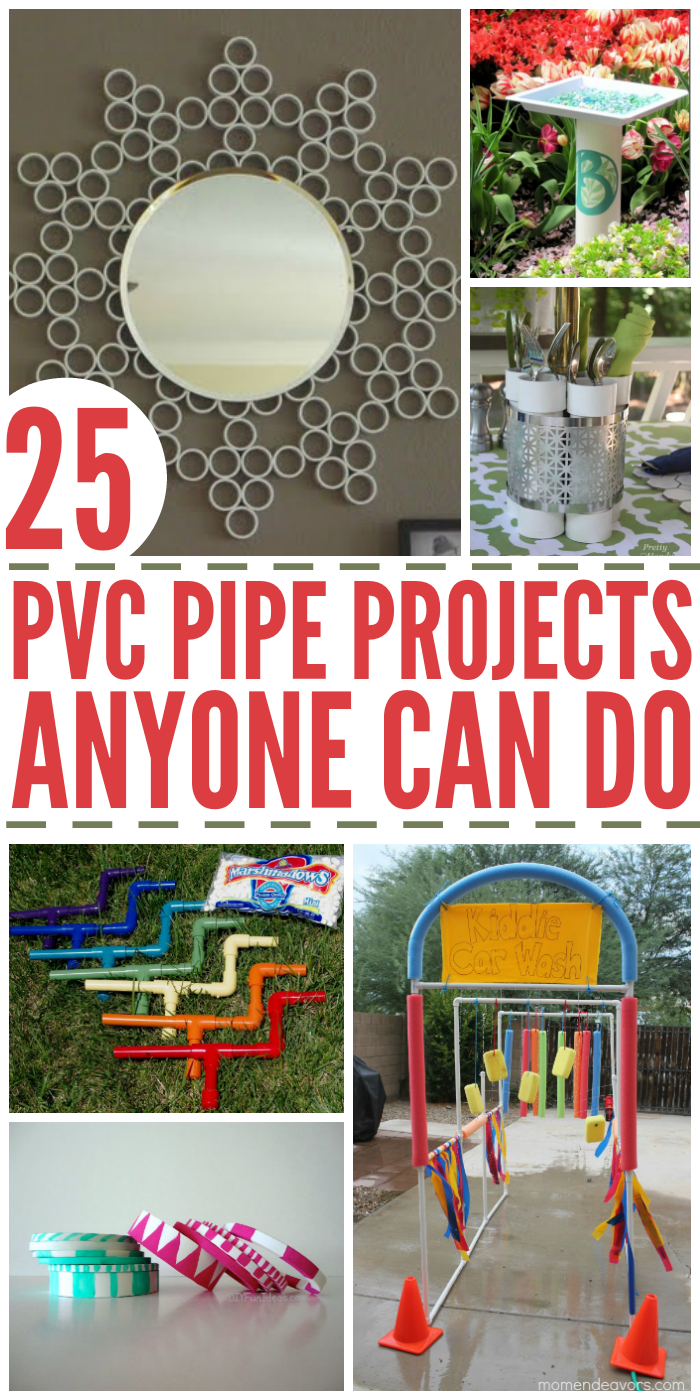 Easy PVC Pipe Projects to Try
Build a toddler chair out of PVC pipe. If you use waterproof fabric, it's a great choice for outdoor seating for kids.
via Pink Stripey Socks
Make a PVC pipe slingshot for the kids (or for yourself). You'll have hours of fun target practicing!
Are you a craftaholic? If so, you likely have a big collection of colorful tape. Build a custom tape dispenser out of PVC pipe to hold it all.
via Left Brain Craft Brain
Build a colorful laptop stand to add height to your screen and improve your posture while you work.

via Mashable
Win over your kids with a DIY ball pit right in your playroom. If your kids are very small, you may want to add foam pipe insulation (like this) to reduce the likelihood of bumps and bruises.
via Cup of Autism
Corral all the bikes in your garage with a PVC pipe bike rack. Seriously… it's worth the work to not trip over 4 bikes on the way to your car.
< href="http://kidsactivitiesblog.com/24391/how-to-make-a-bike-rack" target="_blank">
via Kids Activities Blog
Make a shoe organizer for every family member's closet.
via Home Stories A to Z
Photogs, build a photography backdrop stand on the cheap with PVC pipes. You'll find the exact sizes and pieces you'll need here!
via Sarah Halstead
Build a fall wall for the kids. Tube play is a surefire way to get a few hours of peace and quiet when you need it.
via Kids Activities Blog
Create an outdoor oasis with a DIY cabana made out of PVC pipes and curtains.
via Sunset
Try your hand at a mini field goal post for a sports-themed party or for a fun football setup in your kid's room.
via Sugar Bee Crafts
Make as many PVC bangle bracelets as you want for pennies. And if your painting skills aren't the best, you can always use a pretty washi tape to create a fun pattern.
via DIY Fun Ideas
Have a marshmallow war! Marshmallow shooters are easy to make, and they're loads of fun to play with.
via Happiness is Homemade
Dress up a plain, circular mirror with a starburst pattern made out of PVC pipes.
via Happiness is Homemade
Build a kiddie sprinkler to ensure the kids stay cool (and busy) this summer.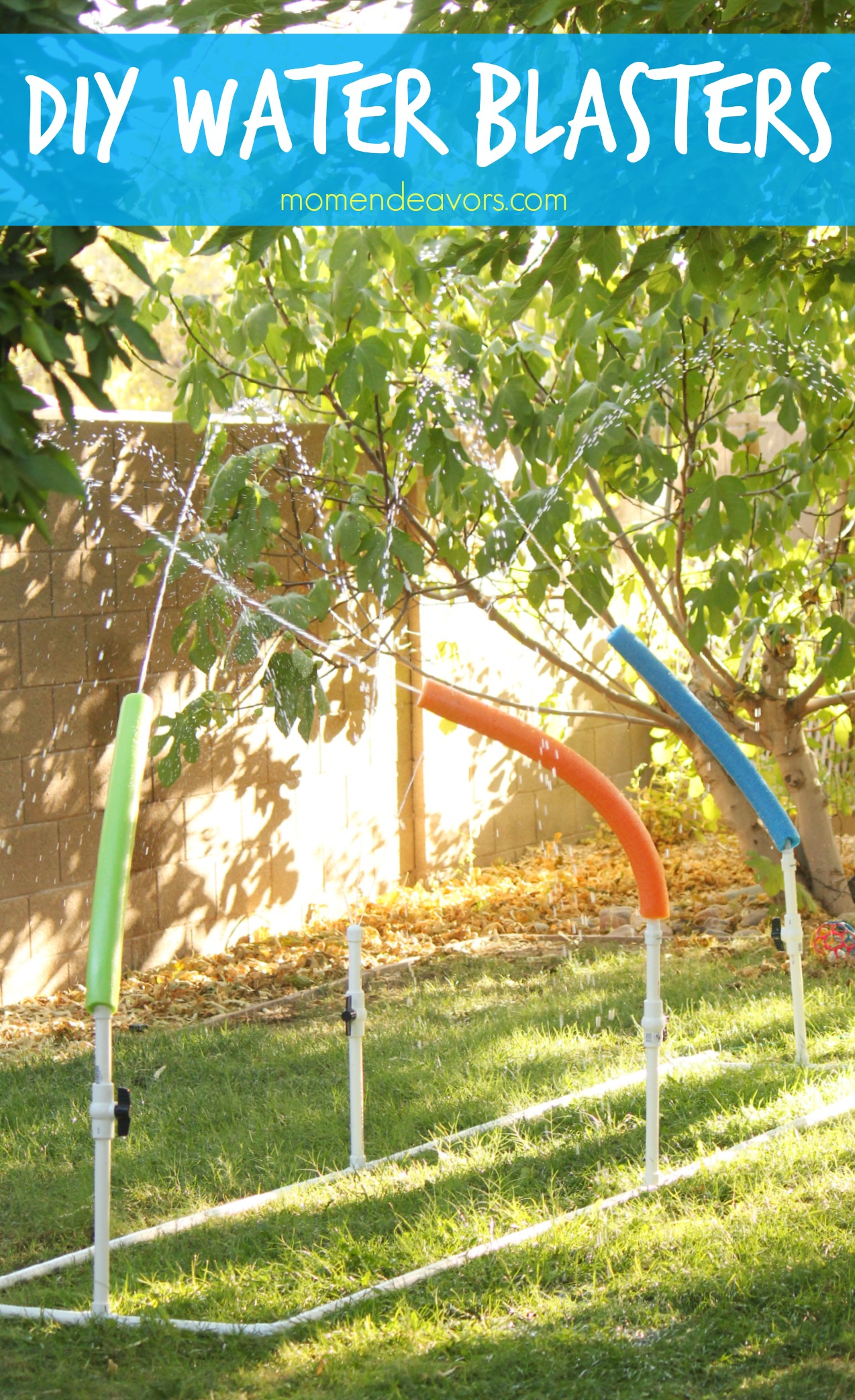 via Mom Endeavors
Clean up your kids' cozy coupes with this sweet DIY kiddie carwash.
via Mom Endeavors
Make a little bookshelf. It's the perfect height for a nursery or kid's room. Heck, I'd even love one in the living room. Paint it a metallic or black color for an industrial look.
via Dwelling in Happiness
Watch birds enjoy this pretty birdbath made out of PVC pipe and a plastic serving tray.
via Crafts a la Mode
Take overhead shots a little easier now with an overhead camera mount. Bloggers, you know how awesome this is!
via The Crafty Blog Stalker
Fancy up some PVC pipes by turning them into a modern wine rack.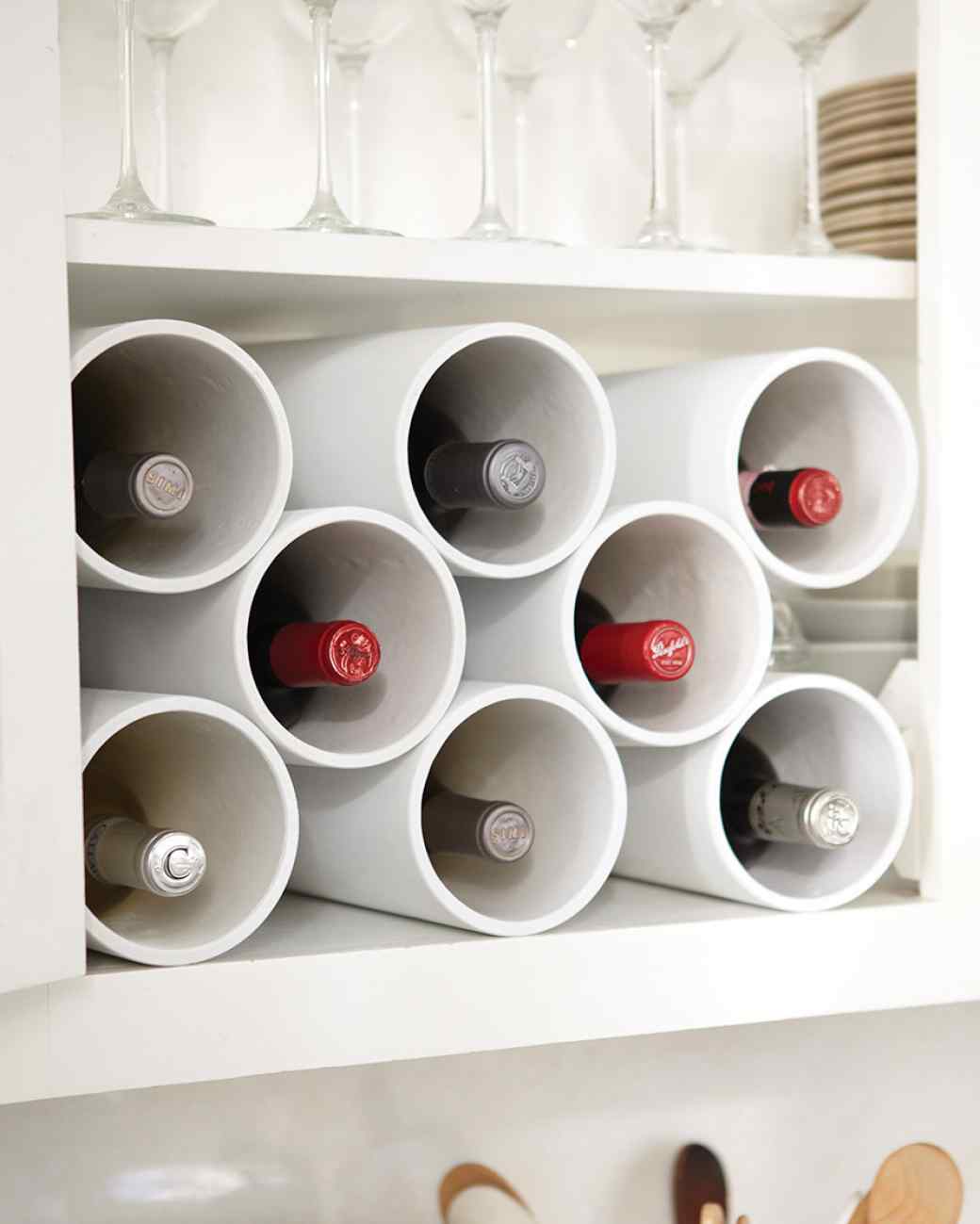 via Martha Stewart
Create storage for your craft room, scarves, socks, undies, knick-knacks… anything really.
via Today's Creative Life
Make your mama proud with a PVC pipe bud vase personalized with pictures of the two of you.
via Mod Podge Rocks
Be officially declared the coolest parent ever when you build this PVC pipe playhouse.
via Dukes and Duchesses
Make a serving station to use when you're entertaining guests outdoors.
via Pretty Handy Girl
Keep your hair styling tools handy with a PVC hair dryer stand.
via Decorating Your Small Space
Whether it's for your kids, home, table, yard, or wine storage. PVC pipe is a versatile solution with great potential.
If you liked these PVC pipe projects, check out these DIY ideas: