Are you ready to get long, luscious lashes? I'm sure your answer is a "Yes!", because who doesn't want amazing lashes, right? We think that it is time to try these 15 mascara tips and tricks that we've put together to make your eyelashes look sensational! You will never have to buy expensive mascaras again in order to rock killer long lashes!
Don't worry if you weren't born with naturally long, dark, voluminous lashes. There are simple and easy ways that you can get those thick, full lashes without breaking the bank on expensive mascaras or eyelash extensions! The list we have compiled is full of the top mascara tricks for you to try that will make your eyelashes look absolutely spectacular!

If you are looking for more beauty hacks and eye makeup tips be sure to check out these other beauty tips and tricks!
Mascara Tips and Tricks That Will Give You Amazing Lashes
Just because you weren't blessed with those naturally luscious eyelashes does not mean that you can't get them with a few clever tips and tricks (and the best part, they are simple and cheap!). We have found some of the BEST mascara tips and hacks that will help you achieve the luscious long lash look without paying a hefty price for expensive mascaras, false eyelashes, or those painful eyelash extensions. You don't need to be a professional makeup artist to perfect that mascara application and volumizing mascara formula. Because we know that everyone loves looking gorgeous while saving money!
1. Get Rid of Hardened and Clumpy Mascara
Did you know that we usually waste a lot of mascara thinking that it is dried up when it actually can be saved? Next time you have a tube of "dried up" mascara, try this little mascara hack before throwing out that "empty" tube! You can loosen hardened and clumpy mascara by placing the tube in a cup of hot water for a minute or two. The liquid will loosen up and fall to the bottom where you can easily reach it with the mascara wand.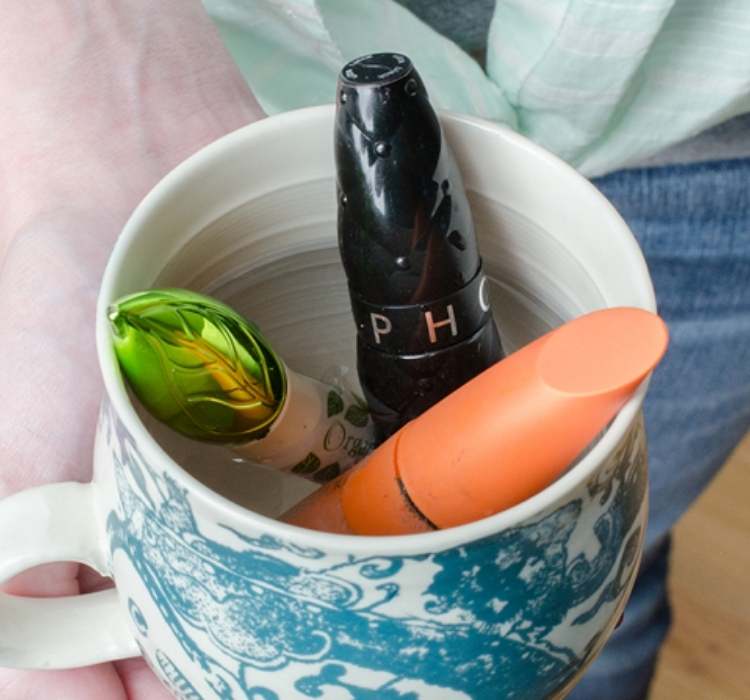 2. Bend Your Wand
We all that favorite tub of mascara that we just can't live without. But, even when we love the actual mascara, sometimes the want it comes with is absolutely horrible. Right? Mascara smudging while you're applying it is the worse nightmare! That is okay because all you need to do is bend the mascara wand to make it easier to control and apply to your lashes! This isn't an illusion, it's real with a twist! Easy-peasy and no need to ditch that favorite mascara! It's a great win all around, don't you think?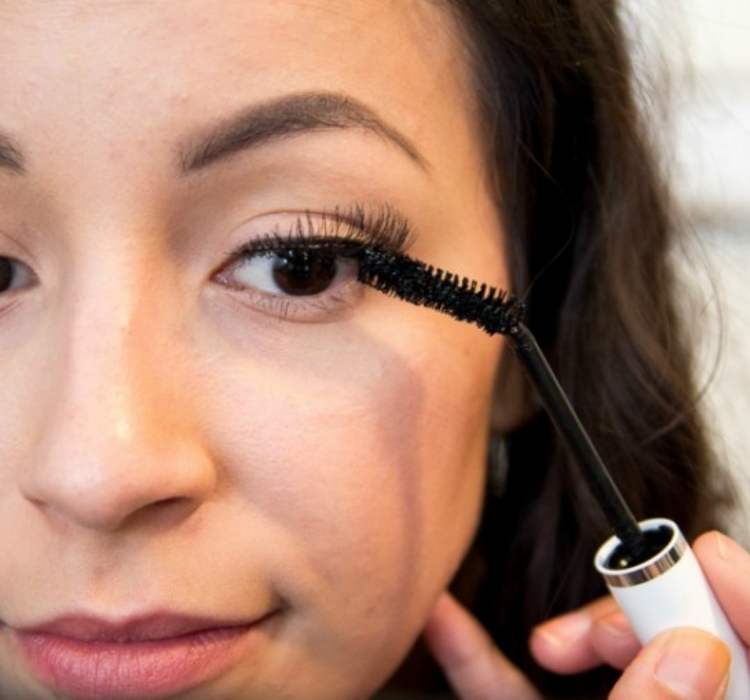 3. Clean Eyeshadow
Nothing is worse than having your perfect layering eyeshadow on your eyelid that you spent an hour applying, getting ruined when you accidentally get mascara on it. *Insert weeping sound* Can you say, "UGH"? But, don't worry! You know that we have got a trick for that. If you never want to get mascara on your eye shadow again, then try using this business card trick:
Place the card behind your lashes to protect the lid
Apply Mascara
Voila!! Clean Eyeshadow!
Hot Tip: You can cut the business card to curve it a little if you want to make it even easier to use. No more excess mascara over your perfect eyeshadows!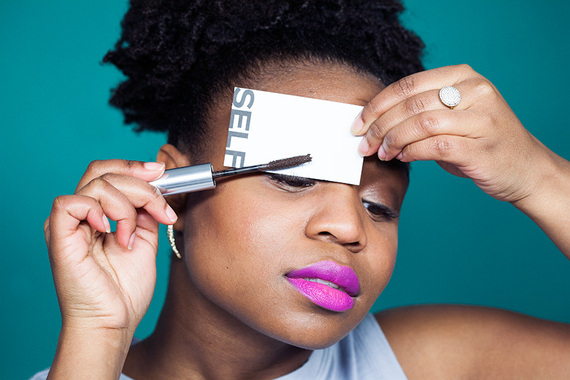 5. Spoon Hack
Don't have any business cards on hand but have short lashes? No worries, it is a simple fix. If you have a spoon on hand, it works just as well for keeping your mascara from smudging and ruining your beautiful eyeshadow! All you have to do is use it bowl-side down on the lower lashes, and bowl-side up on the upper lashes. It is super simple and can even help you get a thicker coat on your lashes. Who'd ever thought your bottom lashes and top lashes can get a clean-up like that?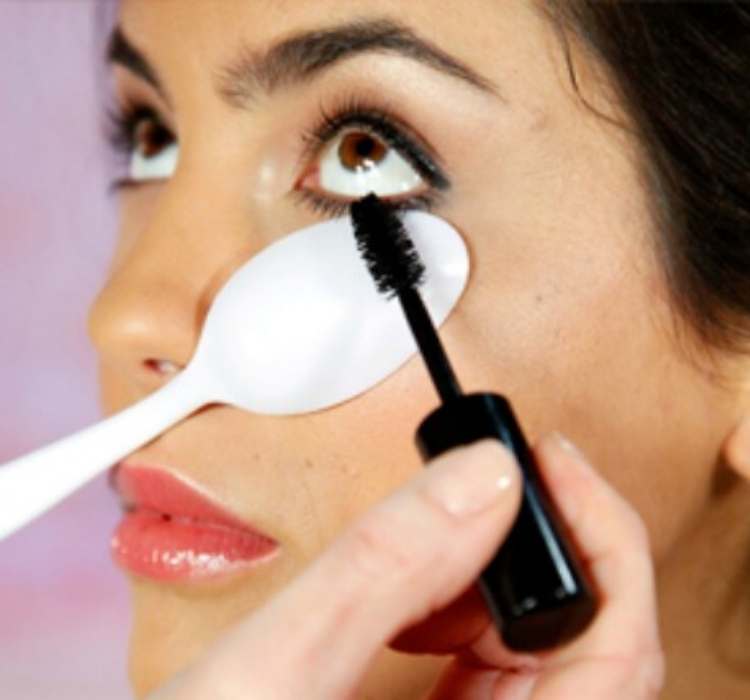 4. No More Clumpy Mascara
Is there anything worse than opening up an almost full tube of mascara only to discover that it is full of thick and clumpy mascara? Gross! Thank goodness that we have a hack for that too (I know, we're pretty awesome!) If you want to fix that clumpy mascara just add a few drops of Visine. Who knew it could be that easy? Pretty neat!
Here's more Visine/mascara tips!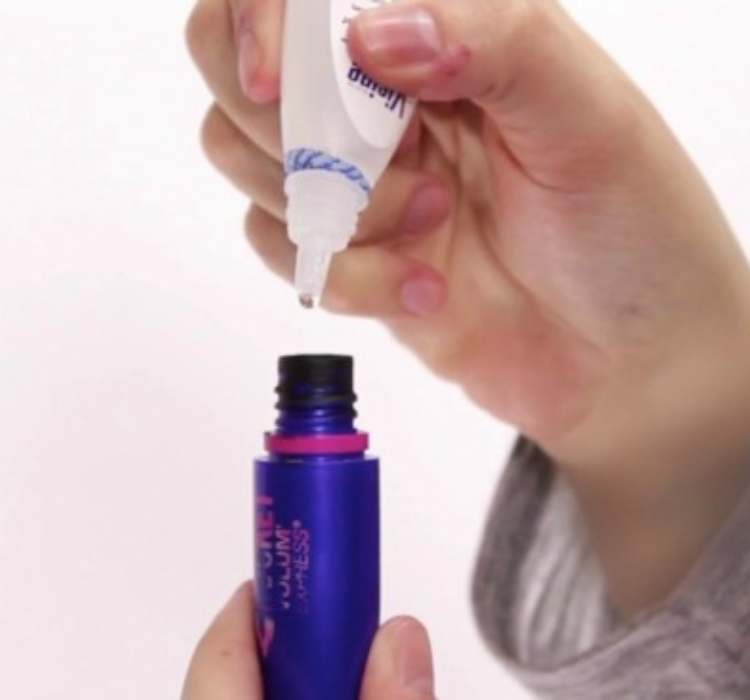 6. Voluminous Lashes
Are you ready for seriously voluminous lashes? Have you spent loads of money trying out those "voluminous" mascara products? I bet you didn't know that you probably already have the one and only product you will need to create voluminous lashes!  And again, it is super cheap! The secret? Baby Powder!
Just start by applying one coat of mascara. Then use a q-tip to dust some baby powder over your lashes (I know, it sounds crazy, but trust us!). Last, of all add another coat of mascara. I can't believe this one really works, but it does and it is perfection!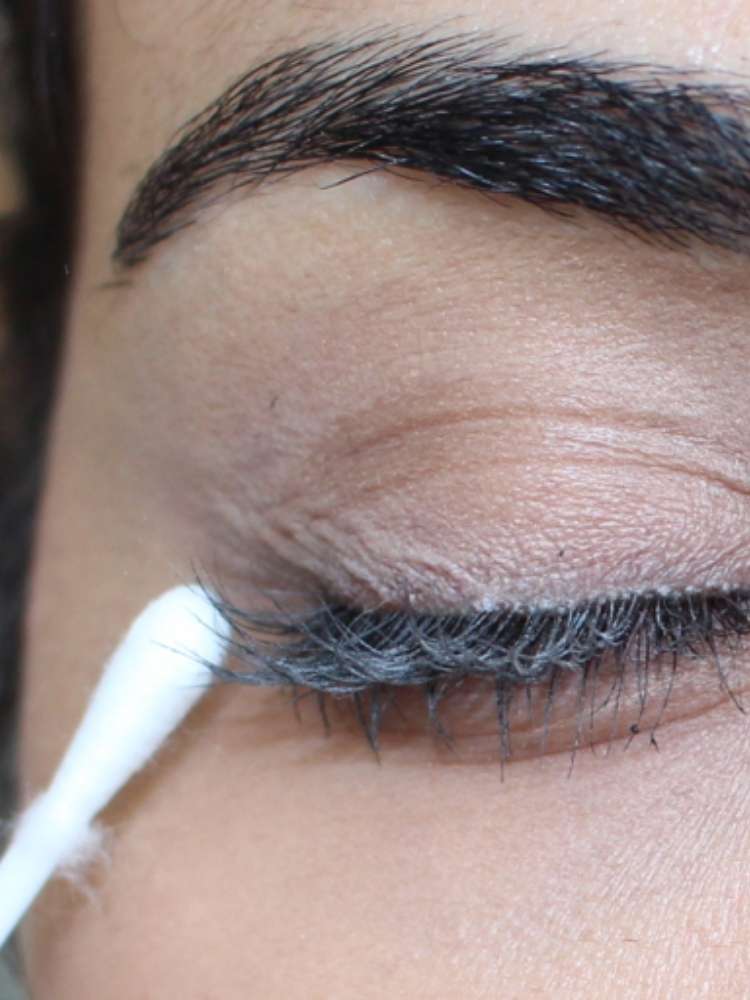 7. Removing Waterproof Mascara
We all know that waterproof mascara is great because it stays put all day long. However, it can be a real pain to remove at the end of the day and if you're like me, you end up scrubbing and scrubbing trying to get it off.  Stop scrubbing trying to get your mascara off. Instead, try gently removing it by using coconut oil and witch hazel. It's so easy and gentle on the eyes!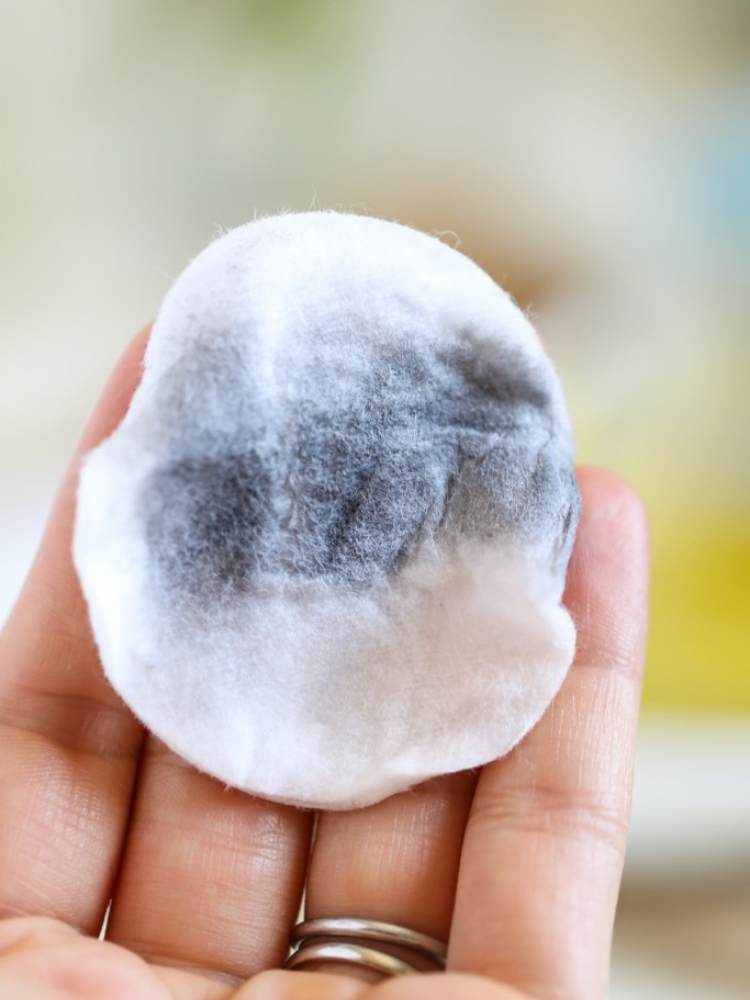 8. Turn Mascara into Eyeliner
Oh no! You're heading out for a night on the town and you are out of eyeliner. Never fear! Did you know that mascara can also double as eyeliner when you're in a pinch? It's true! All you need to do is just use your makeup brush to apply it to your lash line. Really creamy mascaras usually work best for this trick.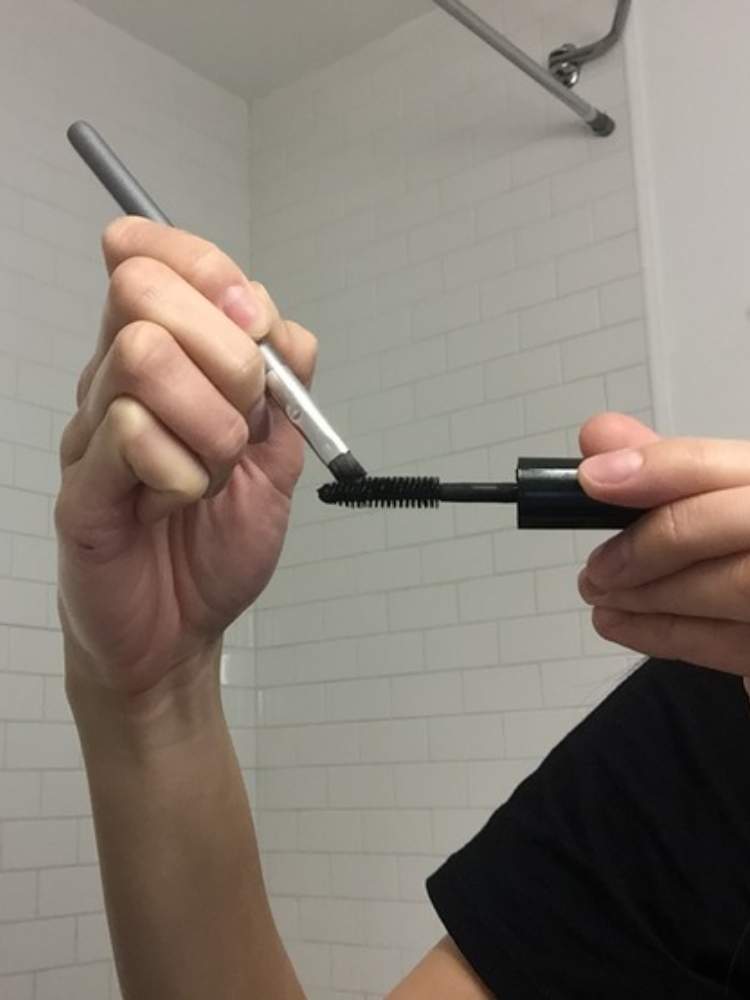 9. Unclump Mascara
We have already learned how to unclump mascara when it's still in the tube. But, how do you get the clumps out once the mascara has already been applied? It's so easy! Just use a clean toothbrush to unclump mascara. The toothbrush is actually a great beauty tool, so it's a good idea to keep a few extras on hand, anyway.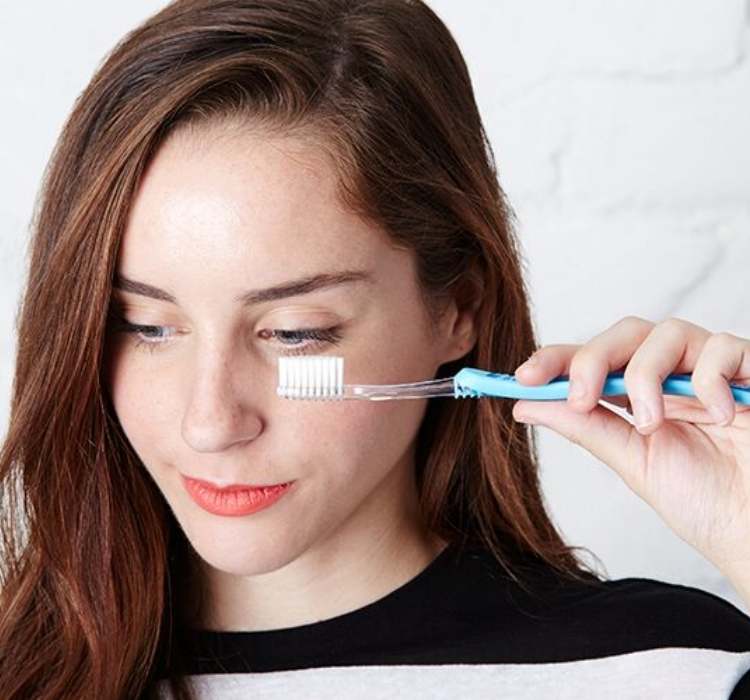 10. Curling Eyelashes Tip 1
Who doesn't want their eyelashes to have some awesome curl to it? If you want to make the curl in your eyelashes a little more defined then this is one of the best curling hacks out there! Just heat your eyelash curler to give them a little extra oomph when curling. This mascara curling hack will have your eyes looking absolutely glamorous! No fake eyelashes needed!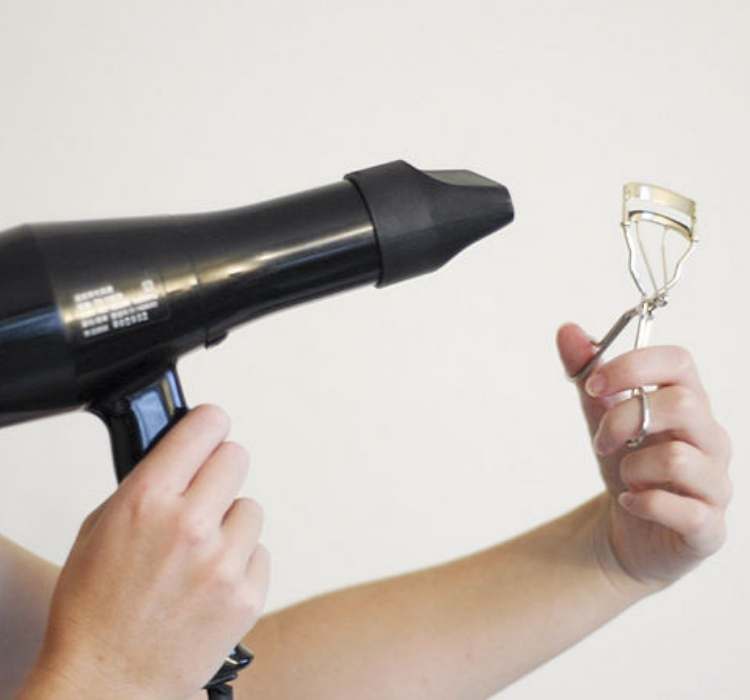 11. Curling Eyelashes Tip 2
Sure, a heated mascara curler is awesome, but maybe you have never even used a curler to begin with! That's okay. You just want to make sure that you use the curler while you apply your first coat of mascara.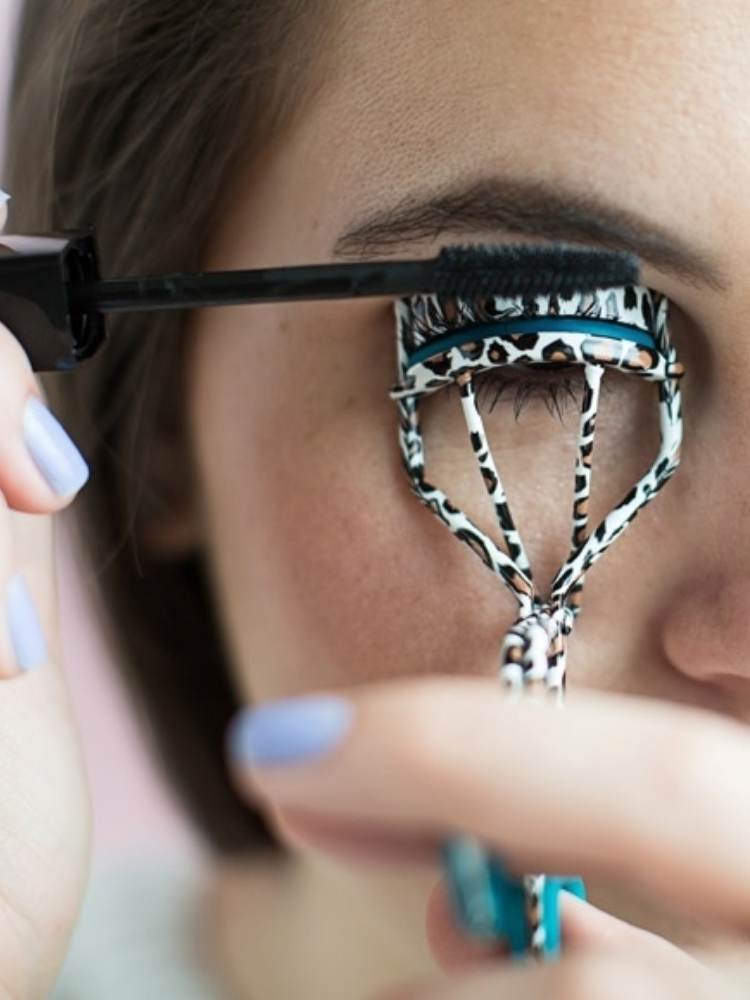 12. Mascara Growth Tips
Are you looking for easy and natural ways to help your eyelashes grow longer? Stop spending the big bucks on those expensive magical lash lengtheners (hint: they don't work anyway!). We have a solution that is simpler than you might think. All you have to do is simply apply Vaseline to your lashes (using an old mascara wand) to help them grow. Who knew it was so easy? And the best part? It is extremely cheap!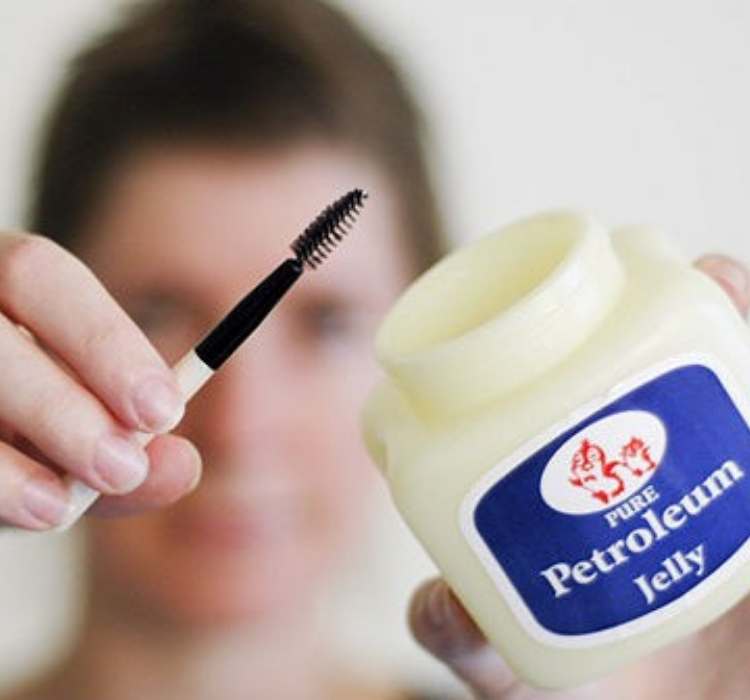 13. Homemade Mascara
Do you worry about all of the unnatural ingredients in commercial mascaras? Have you considered trying to make your own homemade mascara? You can even add a couple of drops of essential oil to help moisturize your lashes and it will smell great, too. Now you don't have to worry about harmful and unnatural ingredients! It would also make an incredible gift for the all-natural conscious friend!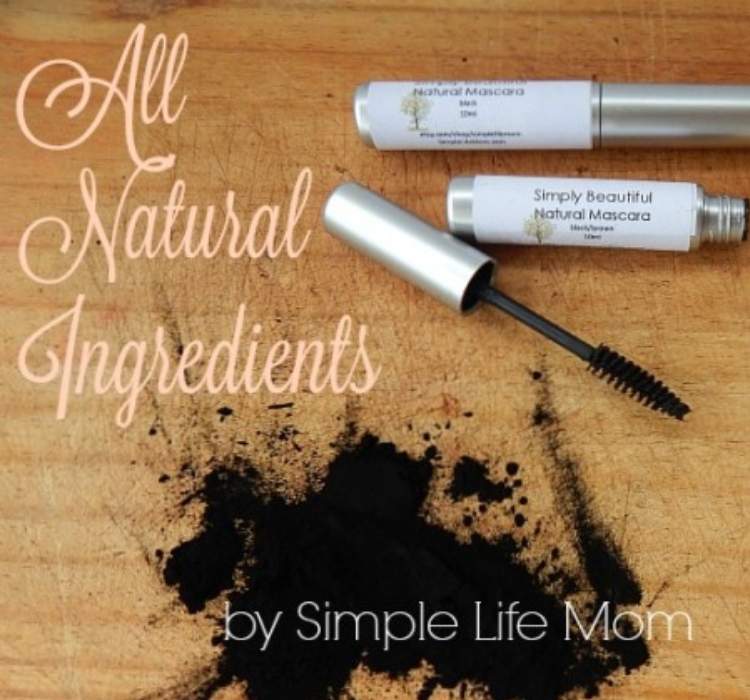 14. Instantly Thicker Lashes
Okay, I think this one is the perfect tip for everyone! Because who doesn't want thicker lashes? Am I right? If you want your lashes to look thicker, try applying a coat of mascara to the back of your lashes. I never knew to do this until now, but it totally makes sense and will give you instantly thicker, lusher eyelashes. Just amazing!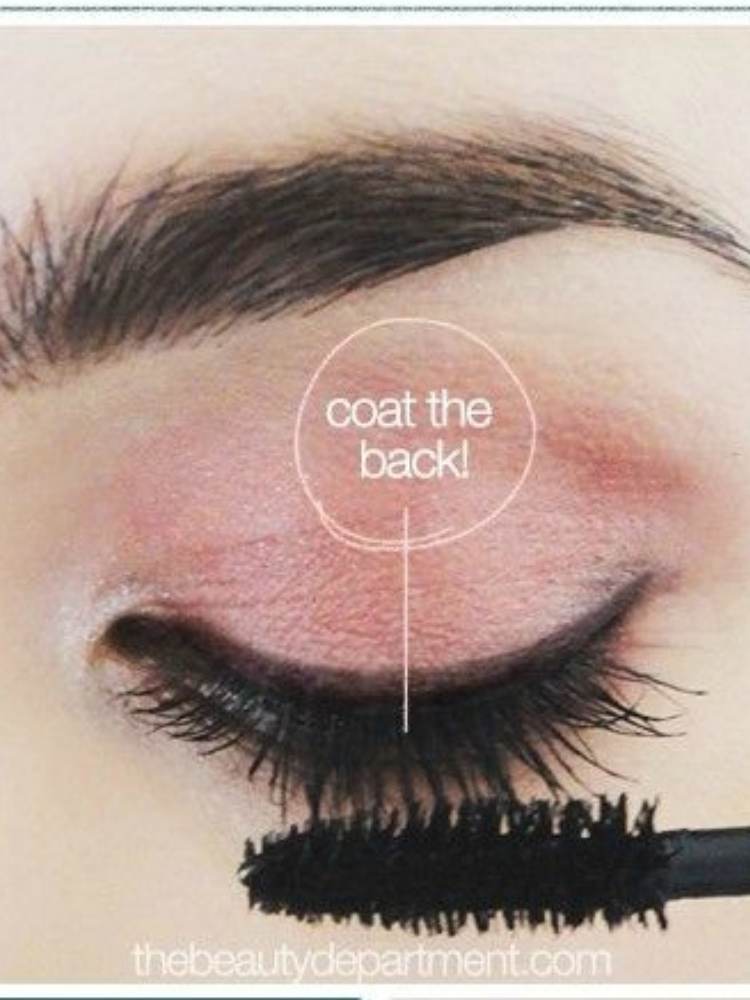 15. Clean Your Mascara Brush
This one may seem really simple, but it will actually surprise you how many people do not know how to clean their mascara brushes properly. Not only is a dirty brush unsanitary, but it can also cause eye infections (believe me, eye infections are nothing to play around with!), and cause your mascara to clump. Yuck! That's why it is so important to learn how to properly clean your mascara brush. Doesn't that look much better?
Hot Tip: If you do get an eye infection or stye of some kind in your eye, you need to throw away your mascara or any other product that has come in to contact with the infected eye in order to keep it from spreading to the other eye (don't ask me how I know this ?).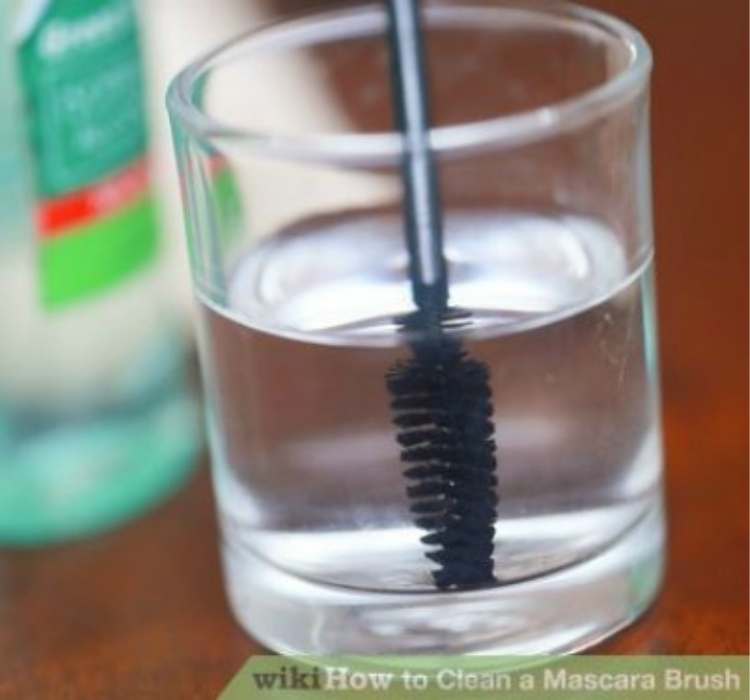 The Best Mascara Tips to Give Your Lashes a Full Look
Sadly, we can't all be born with those naturally luscious lashes. But thankfully, there are a ton of tips and hacks for us to find ways around it and make our lashes look just as natural and voluminous! When you try these mascara tips, you will not only keep your eyelashes looking healthier, but you will give them a fuller, thicker, and natural look that is sure to appeal to everyone!
With these amazing tips at your disposal, you will be able to say goodbye to those fake eyelashes that you have to glue on your eyes (ummm…OUCH!). Also, don't forget to share one or all of these ideas with your girlfriends so that they can get that sensational lash look that everyone has been dying for! Their eyes will thank you!
Do you just LOVE these mascara tips? Check out more beauty tricks here: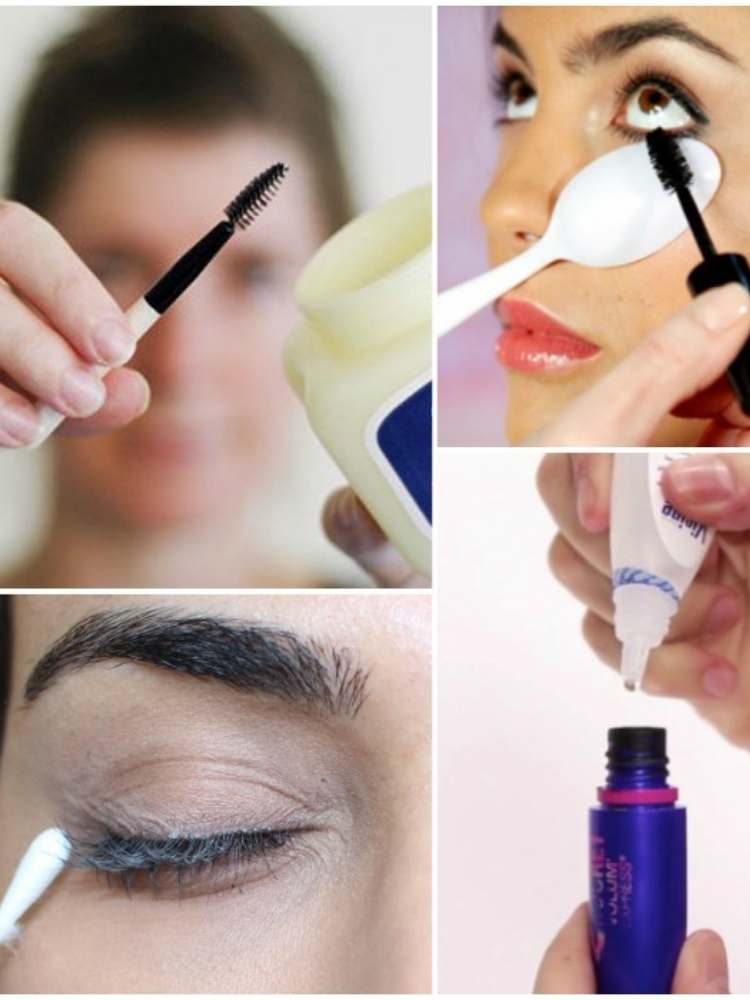 Which of these mascara tips work best for you?