What's involved in your make-up routine? Is skincare involved? We all know the importance of maintaining clean skin for better application so cleaning and exfoliating should be a regular part of our routines. And it doesn't have to be all headaches as it can be slowly learned. But did you know that exfoliating your lips with affordable and lightweight DIY lip scrubs is just as important as your face?
Not only is it completely necessary if you plan on rocking dark shades of lipstick, but it'll really improve the feel of your lips in the winter when they're prone to dryness and cracking. Who doesn't love their lips soft? Well, not me.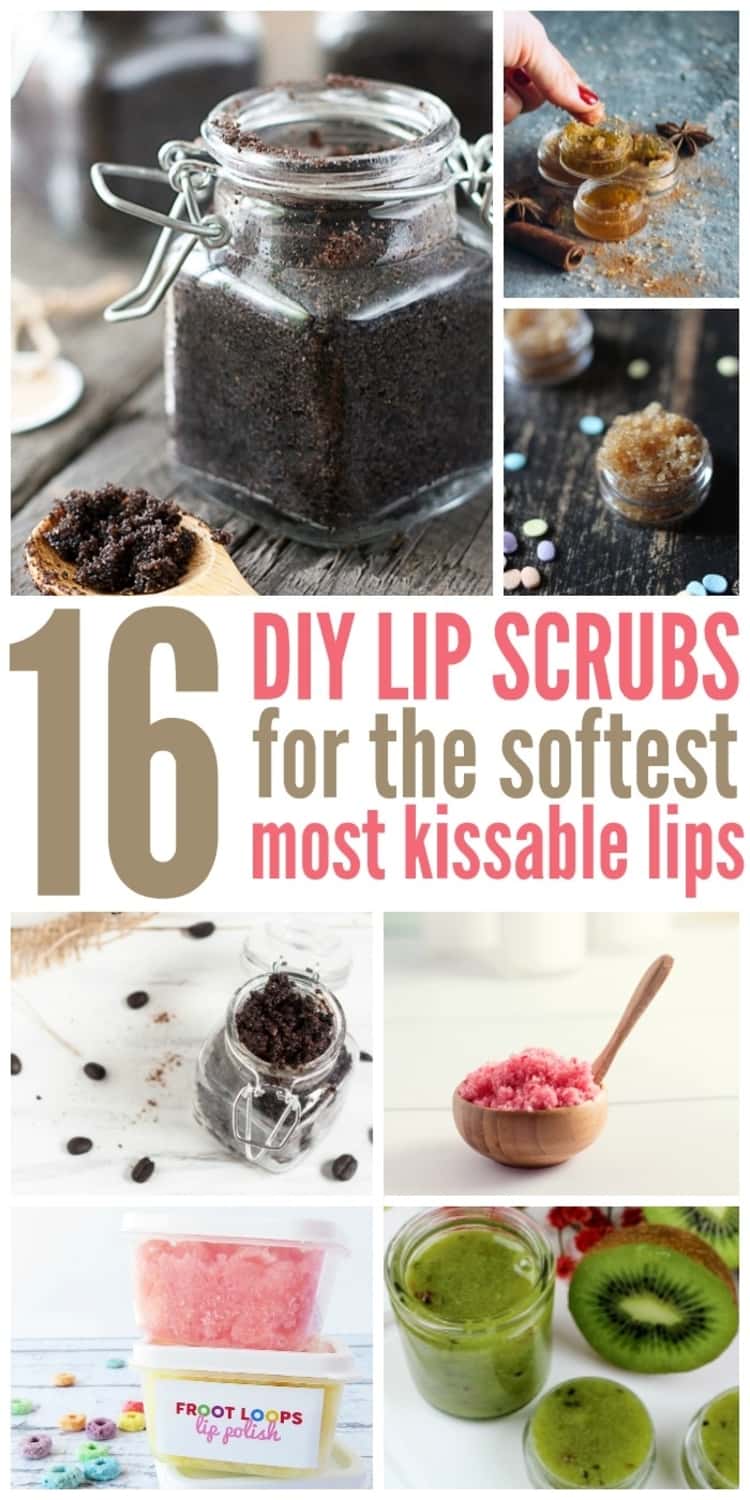 DIY and Best Lip Scrubs for Kissable Soft Lips
For super soft, super kissable lips, there's no need to head to the store. Go to your kitchen and whip up one of these DIY homemade lip scrubs right now! These ones will really save you from going past your monthly budget. You better be ready for our 16 super amazing lip scrub recipes that we've got lined up for you. Be our guest on this journey we are taking!
1. Lavender Vanilla Lip Scrub
Lavender vanilla lip scrub is a great year-round recipe. The flavor is a bit like a sugar cookie with a hint of lavender. In other words, it smells amazing. Sugar, vanilla, lavender essential oil, and coconut oil are all available in your house. You certainly don't need to expense on them when you can easily and readily get them. Get your lips soft and smell amazing with this DIY formula.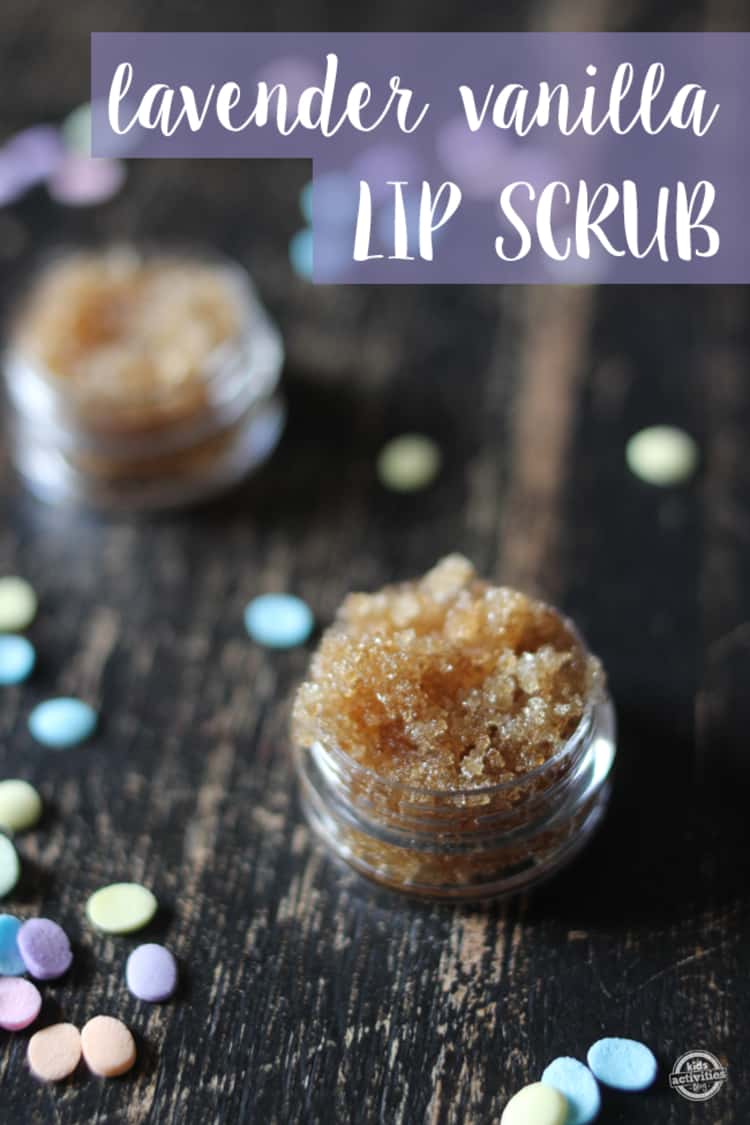 2. Chocolate Lip Sugar Scrub
Your one and only cocoa beverage can be the ultimate luxurious lip treatment you have been searching for. Simply try this chocolate sugar lip scrub made with cocoa and have your lips feel softer than ever before. Cocoa works best coz it is an anti-oxidant and thus would be the perfect scrub for your dry lips. It's pure bliss!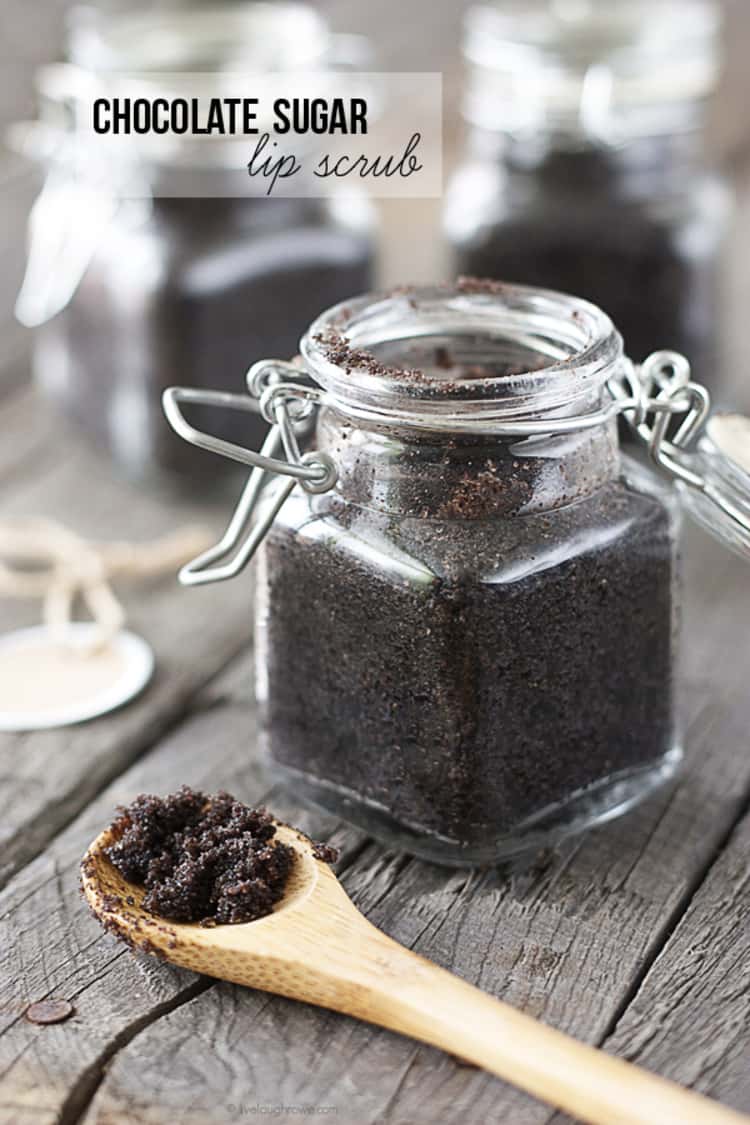 3. Bubble Gum Lip Scrub
If you're obsessed with the Lush bubblegum lip scrub, you'll be happy to know that you can make this version much cheaper. Isn't that sweet as candy? I swear this one is really addictive and you won't believe that it can be made right from your home. Just purchase chewing gum flavoring and move on to DIY your own lip scrub. Oh! and don't eat it in as much as you are tempted. Or you could! Haha.
4. Vanilla Peppermint DIY Lip Scrub
My favorite flavor is peppermint… peppermint is everything! So this vanilla peppermint lip scrub is right up my alley for winter. This DIY mini-project takes up to five minutes to come up with and the results are so amazing and rewarding. You can thank me later for this flavor-filled lip scrub hack you've just come across and it is worth adding to your skincare routine.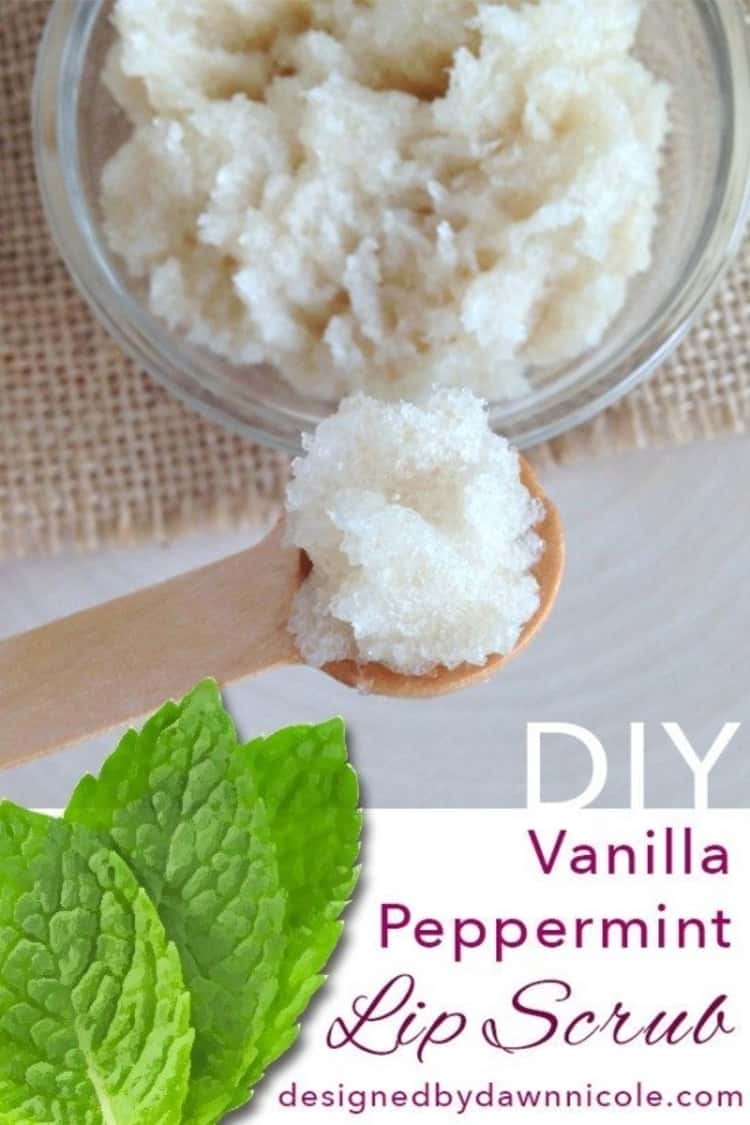 5. DIY French Toast Lip Scrub
Make a huge batch of this French toast lip scrub to give as gifts this Christmas. It's so good that you'll want to eat it… but don't. Also, it doesn't have to be only as a Christmas gift. You can add it to your weekly lip scrub skincare routine to achieve moist and soft lips. It is an easy to crack DIY hack that utilizes things like nutmeg, honey, and natural sugar crystals that are right available in your home.
6. Edible Sugar Lip Scrub
Came across this lip scrub that's edible, should you be so inclined, we know you'll just enjoy scrubbing your lips to soft perfection with it. The ingredients? Brown sugar crystals, honey, and coconut oil. Simple. And you can finally have moisturized and soft lips to apply lip gloss or lips without experiencing flakes and dry skin. Men, too, are welcome to embrace this DIY lip scrub hack.
7. Honey Lip Exfoliator Scrub
This honey lip scrub just screams "soft lips", doesn't it? It's made with a mixture of white sugar, a few drops of lemon essential oil, honey crystals and olive oil. All the ingredients that you probably have in your cupboard right now. It's an easy way to come up with an affordable lip scrub routine for your very cracked and unkissable lips. Sensitive and cracked lips will be a non-issue with this DIY scrub.
8. Watermelon Flavored DIY Lip Scrub
Cracked lips are such a turn-off for some people, especially suitors. Most prefer someone with whom they can enjoy a kiss without feeling uncomfortable coz of the roughness. All you need is this watermelon lip scrub that will have your lips ready to sip on some cool summer drinks in no time. Doesn't it make you want to hit the beach? I am so excited to try out this flavored scrub.
9. Cotton Candy Lip Scrub Exfoliant Trick
I remember as a kid I loved cotton candy and would always look forward to treats from my folks and they were the most amazing part of being a kid. Back to lips before I start with a long story. You'll feel like a kid again after exfoliating your lips with this colorful cotton candy lip scrub. The colors themselves are so inviting and add aesthetics to this scrubber.
10. Creamsicle Lip Scrub
If your favorite ice cream is a refreshing orange creamsicle, you'll do flips for this creamsicle lip scrub. With the most important ingredients, sugar as natural skin and body exfoliant, and coconut to moisturize skin and nourishment, this lip scrub can't mess you up. Your lips hydrates and are bound to look softer. Plus these are readily available thus making it convenient and budget-friendly to make this scrubber. Experience one of the best DIY lip scrubs you can ever come across.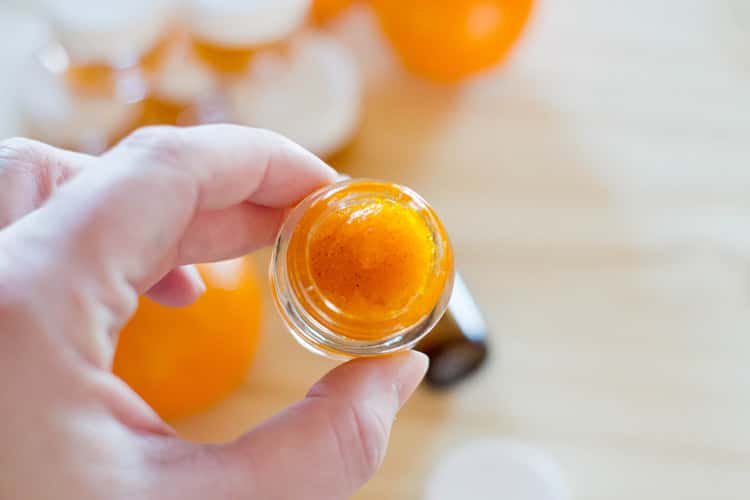 11. Raspberry DIY Lip Scrub
Are your lips so cracked that you are glad there are masks to hide them? Do you feel embarrassed and hopeless about getting them softer than ever? Well, don't wallow in your misery when you could use raspberry lip scrub that is made with raspberry extract to get your lips ready for summer or any other occasion. Grab this scrubbing idea and run with it as your gifting idea for family and friends or just for your own exfoliating routine. You can thank me later.
12. Grapefruit Lemonade Lip Scrub
For another refreshing summertime scrub that'll leave your lips soft and tingly, try a grapefruit lemonade lip scrub. I am so excited that I will be adding this to my scrub collection. The smell and taste are what I am looking forward to enjoying and so much more, softer lips. Start putting effort into how you care for your skin by incorporating this into your skincare routine. It is all about self-care and love at the end of the day.
13. Coffee Lip Scrub
Coffee lovers in the house? Finally, you can express your love for coffee in more ways than the conventional ones. This amazing discovery twist is one for your skincare routine. For fall, you cannot beat this pumpkin spice latte lip scrub. And not only fall but any other time your lips are cracked and dry or you just need to step outside in soft lips. Pumpkin spice and coffee flavor for my lips? I know you are wondering but yes, please! You can try this out and leave a comment in the comments section on how the experience turned out for you.
14.Cinnamon Lip Scrub
Experiencing dry chapped lips? Especially during the winter and fall seasons or do you just have dry skin and dead skin cells generally? Get to try this cinnamon lip scrub for soft, tingly lips that look amazing. Once lips are softer you can keep them moistened by applying your gloss or lip balm on them. I promise this one doesn't disappoint at all. Try it out and see for yourself.
15. Kiwi Strawberry Fresh Lip Scrub
Get chemical-free skincare DIY hacks that are what you need as they are budget-friendly and convenient enough. Absolutely zero chemicals here and a vegan lip scrub. This kiwi strawberry lip scrub is made with fresh fruit and tastes totally amazing. It stays in the refrigerator for one week, so you'll want to keep your batches rather small so that you won't have to dispose of it once a week is over and it is not all used.
16.Froot Loop Lip Scrub
Do you think these tips are just for adults? Well, you thought wrong. Meet the kids froot loops lip scrub which is a really fun option for the kids. Hey, their lips need exfoliating, too! I guarantee you this is very kid friendly and keeps them excited while carrying out the activity. The ingredients used, such as shea butter helps lock moisture in the lips and leave you or your kids with admirable lips.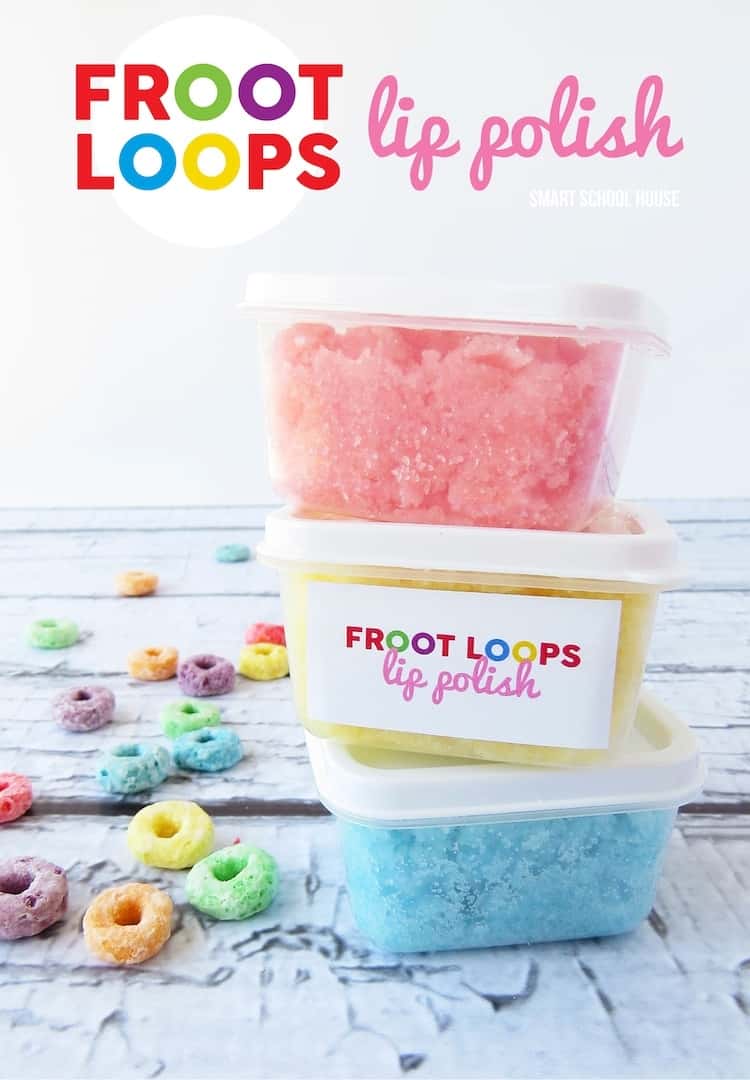 These lip scrubs are game-changing. Not only because you'll save time instead of driving to the store or nearby dermatologist but also you'll save money since you won't have to buy high-end lip scrubs again.
Your pout deserves a little love. Give it!
If you enjoyed these DIY lip scrubs, check out more beauty tips here:
What is your top 5 favorite lip scrub?