Moving can be an incredibly stressful ordeal. Make it a little easier with some of these moving tips and hacks.
Whether you are moving across town or across the country, these tips will make the process less stressful. With just a little preparation and a few everyday household items, your moving experience doesn't have to be filled with chaos, lost items, or damaged treasures.
Before your Begin Packing – Stock up on these Moving Items:
Tape: packing, masking, colored tape and stickers, painter's tape
Sharpies
Cling Wrap (I'll explain later!)
Camera: Use your smartphone
styrofoam plates
pool noodle (Trust me!)
Friends
As a result of following these tips, my last move was such a success that now my friends are asking how I did it. Your next move does not have to be insane because here are my top tips so you can have a successful move too!
Moving Tips that are Simple, Easy and Tested With Tons of Moves
1. How to Pack
Best Packing Tip.  Write the destination of each box on it's sides – not the tops – of the box. A list of what is in the box is also helpful. Take a quick picture of what's inside and save it in a special moving file on your phone.
2. Label Everything You Move
Don't forget to lable small pieces of furniture while you are moving. It will help movers recognize the new home for that furniture when you reach your destination. Identify items and which room it will go in the new location on piece of masking tape. It's a quick and easy way to help the movers out.
3. Styrofoam Plates Make Great Packing Material
Use styrofoam plates to help you pack and move glass plates carefully, and safely. Just place the styrofoam plate in between the breakable plates to keep them from rubbing against one another. The added cushion between plates can save your great-grandmother's china from breaking during the move.
4. Video: How To Use Cling Wrap Moving Tip
Go into the kitchen and get your cling wrap! There are so many uses of cling wrap that I made a short video showing you one of my favorite moving tips: how to use cling wrap to make moving easier and faster!
5. Color Coordination to the Rescue
Stay sane during a move – color coordinate moving boxes with a guide using color dots. The colors add a quick visual reference when you are on the go!
6. Pool Noodles as Packing Material
Pack knives, sawblades and other dangerous items in pool noodles.  They are bright to see. Stay safe while you move and secure dangerous tools with the help of some padding – like a pool noodle. We love pool noodle hacks!
7. Yard Sale FIRST, then Pack
Did you discover you have a ton of junk? Have a yard sale that will help you declutter and move less stuff. Not only will you have less to lift, move, and unpack but you'll add some extra cash to your wallet. Whatever remains after your yard sale, donate to a local charity.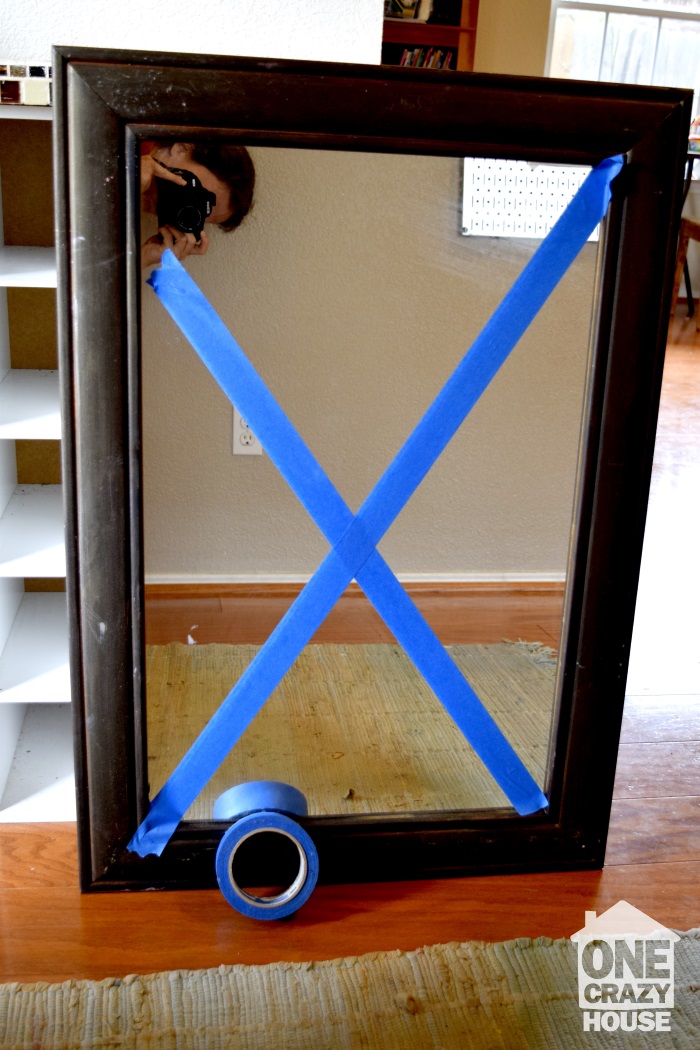 How to move and stay sane
8. X Marks the Spot for Safety
Make it easier to move large mirrors by taping them with an X. They will be less prone to breaking if you reinforce the glass with a couple of strips of painter's tape. You can protect frames by securing a washcloth to the corners for some extra cushion.
9. Stage Your Home and Decrease Your Packing Stress
Before you put your house on the market or plan to move, clear out as many of the knick-knacks from your counters and surfaces. Box these up in advance to make your house one step closer to show-ready. When the prospective buyer walks into your house, you want them to feel like they are entering their new home. So, along with the Knick-knacks, pack up the extra family photos and remove all the magnets, notes, and kid's art from the fridge.
10. Small Boxes are a Good Solution
Don't break your back. Use smaller boxes for the heavier items. Big boxes for the light bulky things. Smaller boxes are a must when it comes to packing up your books. Try to get boxes of similar size for easy packing and stacking!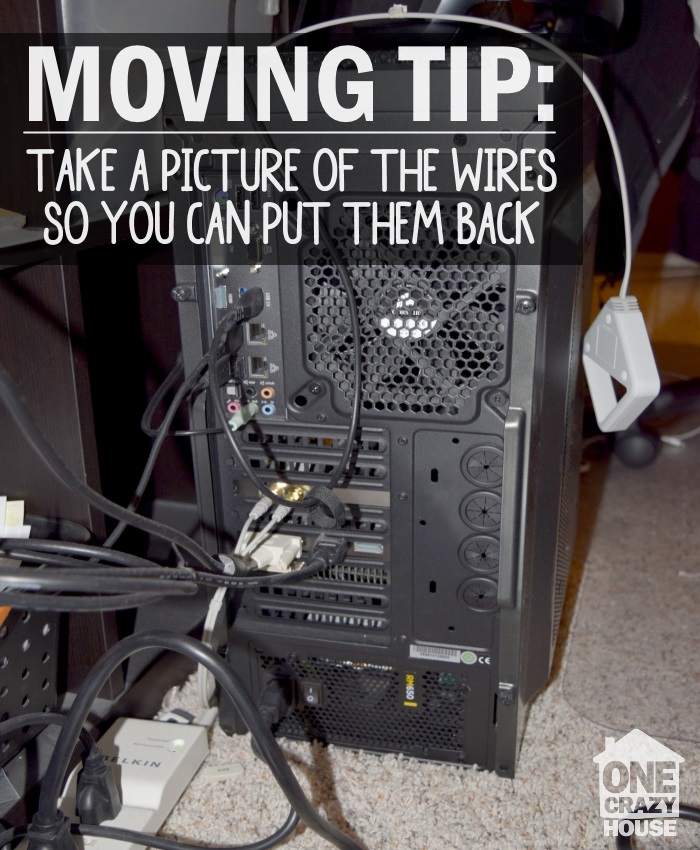 Moving Made Easy
11. Photograph Set Ups for Easier Unpacking
Take a picture of the back of your computers, TVs, internet routers, etc. Seeing where the wires are supposed to go will help you settle into your new home even faster. Secure all the cords with an elastic band or twisty so you don't have to untangle a mess when you arrive at your new home. For items that have to be disassembled, make a video tape so you'll have an easy tutorial when it comes time to put everything back together.
12. One Box at a Time
Pack one box at a time. Don't let yourself get overwhelmed. Start with trying to do one box a day from each room. Box up the things that you don't use regularly first. I find it's always essential to pack up all the items I will want to unpack first (think coffeemaker) and keep them in one location. They are last on the moving truck and first out when arriving to the new location.
13. Create a Packed Box Staging Area
Set aside a wall or a large closet as your "box destination" as you are packing. Put the heavier boxes in the closet first and the lighter ones on top. If you can stack them in the garage, even better because it makes them closer to the moving truck. I was even able to designate different areas of the garage for the rooms of the new house, so it made it even easier when loading and unloading the boxes to get them to the appropriate rooms. Can you say, "Time Saver!"
Get organized Moving
14. Maps are for Inside Too
Make a map of the layout of all the rooms and where you want furniture and boxes to go. Hang photocopies on the doors of each room to make it easier on all of your helpers. It helps to hang one on the outside of the entrance door too. This will help alleviate tensions on your big move day.
15. Prepare Friends, Family & Biz Contacts with New Address
Announce your move by mailing a postcard to all your pals. Share your new address and ask if they want to join you for a packing party! Keep the atmosphere fun and festive with snacks, pizza, and drinks.
16. Leave it Clean
Leave Appliances and Toilets Clean. Make a good impression on the people who will be moving into your home when you leave. No stinky fridges or freezers! After cleaning them out, put an open box of baking soda in them as you leave. How about adding a denture tablet to the commodes for an extra clean toilet bowl.
17. Empty Fluids Before Moving
Be sure to empty the fluids out of your yard tools, lawnmowers, weedwhackers, etc. This will make them both lighter to transport in a big move, but also a lot more clean. This tip I learned the hard way, so I share from a nasty experience!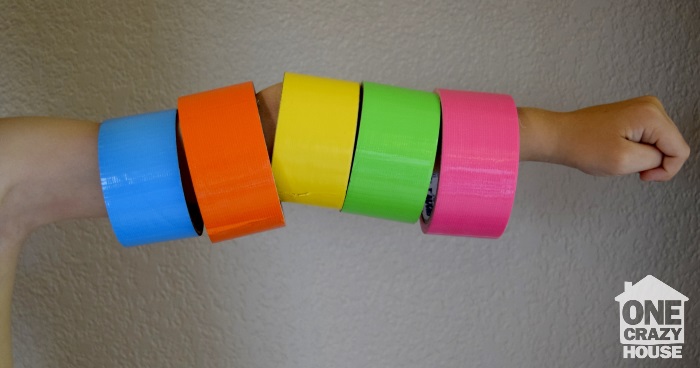 18. Color Coding Makes it Easier
Color-code your boxes to save time – instead of writing labels. You can put a strip of tape around the corner of the box. Each room has a different color of tape. Don't forget to add the room color codes to the map of the layout of all the rooms. Genius!
19. Unusual Packing Material Doubles in Move
Clean socks are PERFECT for packing material with your glasses. A perk: You don't need to wash your dishes before use as you would if you had used newspaper. Kitchen and bath towels can be used as filler in your packing boxes. This is especially helpful in the boxes that you are packing breakables. No one want to deal with broken glass, ceramics, or heirlooms when they reach their new destination.
Ready to clean out your new place and make it move-in-ready??
Here are our House-Ready Cleaning Tips and Tricks