Moving can be an incredibly stressful ordeal. Make it a little easier with some of these moving tips and hacks.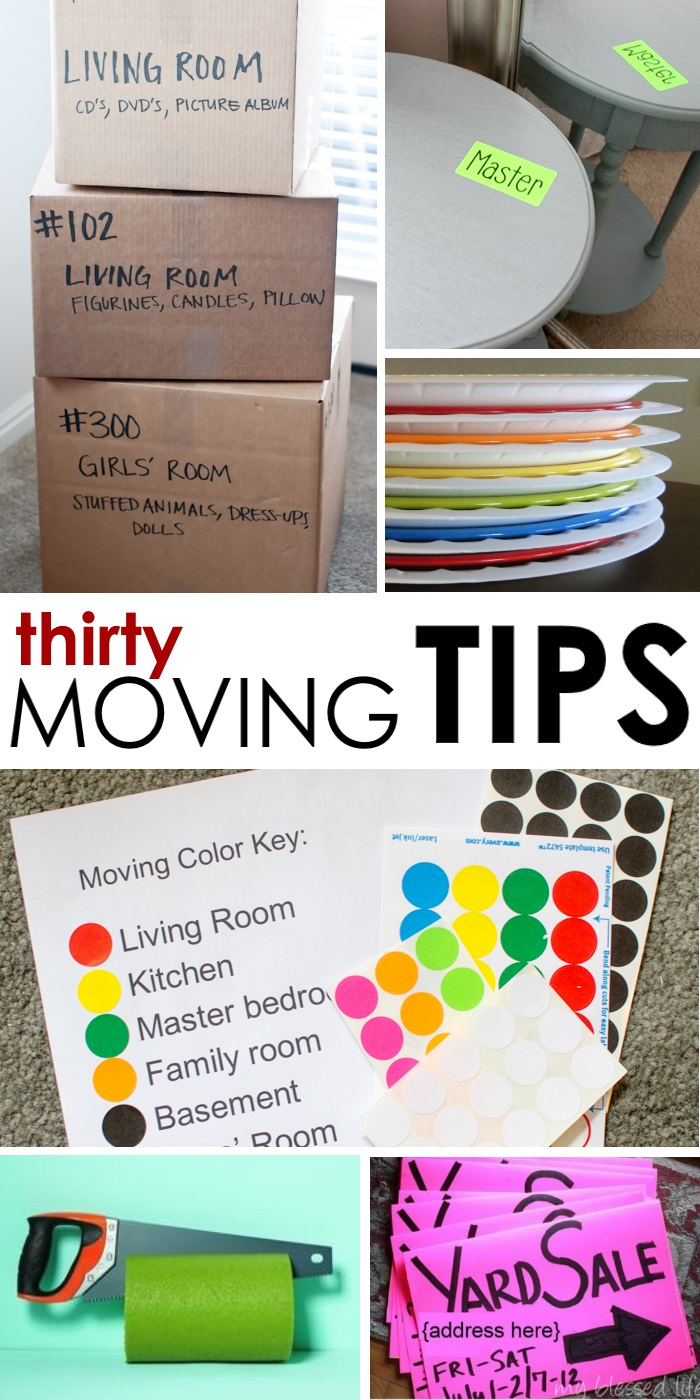 Moving Tips
Best Packing Tip.  Write the destination of each box on it's sides – not the tops – of the box. A list of what is in the box is also helpful.
Don't forget to lable small pieces of furniture while you are moving. It will help movers recognize the new home for that furniture when you reach your destination.
Use styrofoam plates to help you pack and move glass plates carefully, and safely.
Video: How To Use Cling Wrap Moving Tip
I made a short video showing you one of my favorite moving tips: how to use cling wrap to make moving easier and faster!
Stay sane during a move – color coordinate moving boxes with a guide using color dots.
Stay safe while you move and secure dangerous tools with the help of some padding – like a pool noodle. We love pool noodle hacks!
Did you discover you have a ton of junk? Have a yard sale that will help you declutter and move less stuff.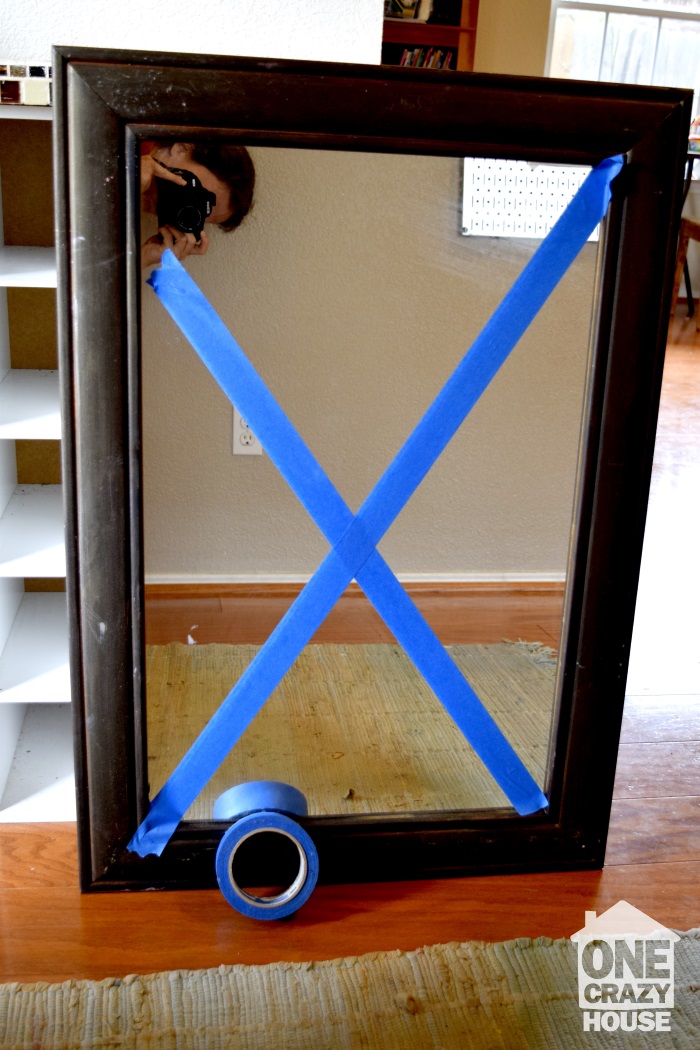 How to move and stay sane
Make it easier to move large mirrors. They will be less prone to breaking if you reinforce the glass with a couple of strips of painters tape.
Before you put your house on the market or plan to move, clear out as many of the knick-knacks from your counters and surfaces. Box these up in advance to make your house one step closer to show-ready.
Don't break your back. Use smaller boxes for the heavier items. Big boxes for the light bulky things.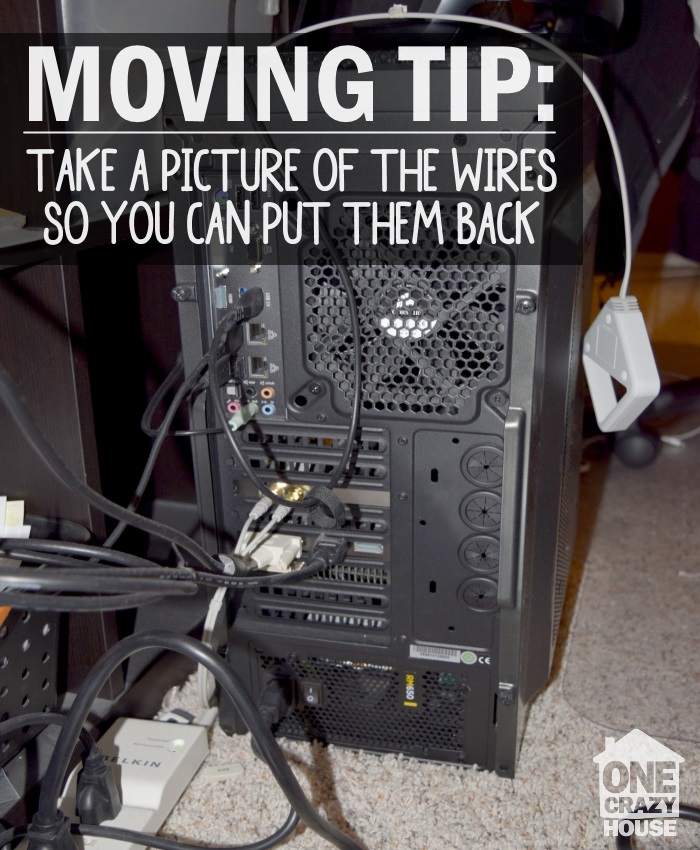 Moving Made Easy
Take a picture of the back of your computers, TVs, internet routers, etc. Seeing where the wires are supposed to go will help you settle into your new home even faster.
Don't let yourself get overwhelmed. Start with trying to do one box a day from each room. Box up the things that you don't use regularly first.
Set aside a wall or a large closet as your "box destination" as you are packing. Put the heavier boxes in the closet first and the lighter ones on top.
Get organized Moving
Make a map of the layout of the rooms and where you want furniture and boxes to go. This will help allieviate tensions on your big move day.
Announce your move with a card to all your pals. Share your new address and ask if they want to join you for a packing party!
Make a good impression on the people who will be moving into your home when you leave. No stinky fridges or freezers! Put a open box of baking soda in them as you leave.
Be sure to empty the fluids out of your yard tools, lawnmowers, weedwhackers, etc. This will make them both lighter to transport in a big move, but also a lot more clean.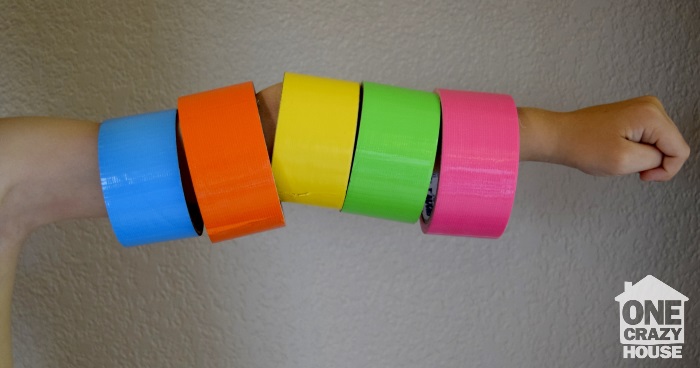 Color code your boxes to save time – instead of writing labels. You can put a strip of tape around the corner of the box. Each room has a different color of tape. Genius!
Clean socks are PERFECT for packing material with your glasses. A perk:  You don't need to wash your dishes before use as you would if you had used newspaper.