Somehow, we seem to amass loads of makeup over the years. And if you're like us, it's all scattered somewhere between your bathroom sink, your medicine cabinet, your travel bag and your purse. What a nightmare when you're trying to find that perfect nail polish or lip color! Get your makeup stash organized once and for all with these clever tricks.
But first, we recommend consulting this guide from Makeup.com to determine whether  you should keep some of that makeup or not. You can rescue broken makeup, but after a year or two, most products need to be thrown out. Toss what needs to be tossed, and used these tips to organize the rest.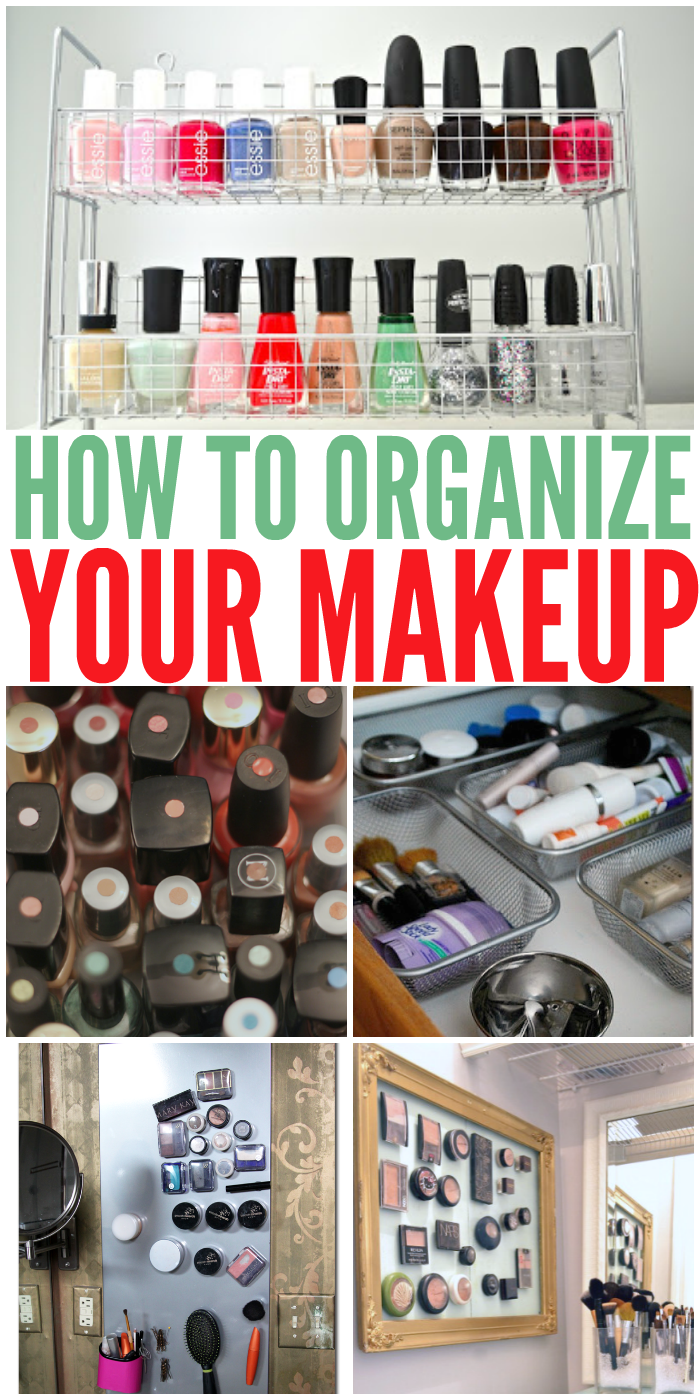 Tips and Tricks to Organize Your Makeup
Put your most used makeup on a magnetic board for easy access.
Here's another take on the magnetic makeup board.
Have trouble finding the nail polish you want? Paint nail color swatches on adhesive paper, use a hole punch to create a clean circle, and stick it to the top of the bottle. Smart!
A spice rack makes a wonderful nail polish organizer.
Keep your makeup in place in your drawer by using Dollar Store containers and velcro.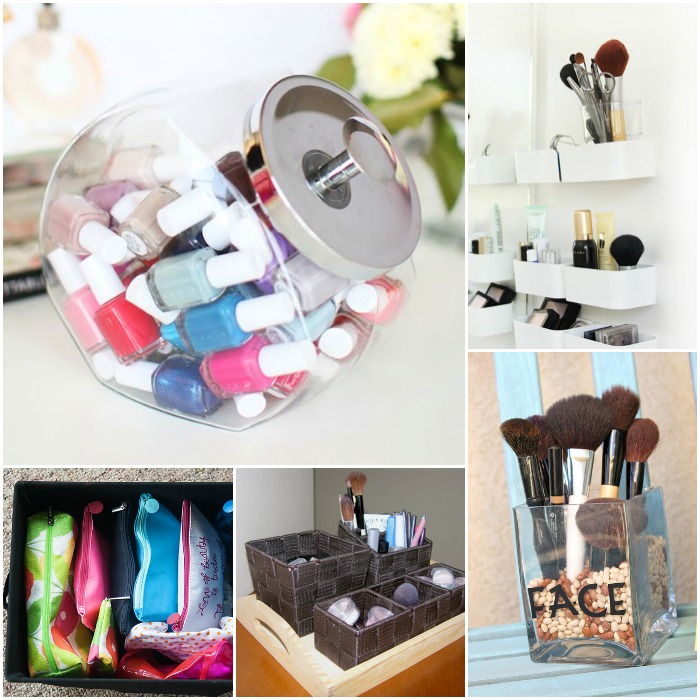 Makeup Storage Hacks
Small IKEA containers hung on the wall are handy holsters for your favorite products.
Keep your makeup brushes upright in a container of beans. It's surprisingly pretty!
Use small makeup bags to sort products by type, and keep them all in a larger basket or bin.
A tray with small baskets is a neat solution. Grab only one basket or the whole tray if you need to move to another room to get ready.
Wrangle your nail polishes with a candy jar.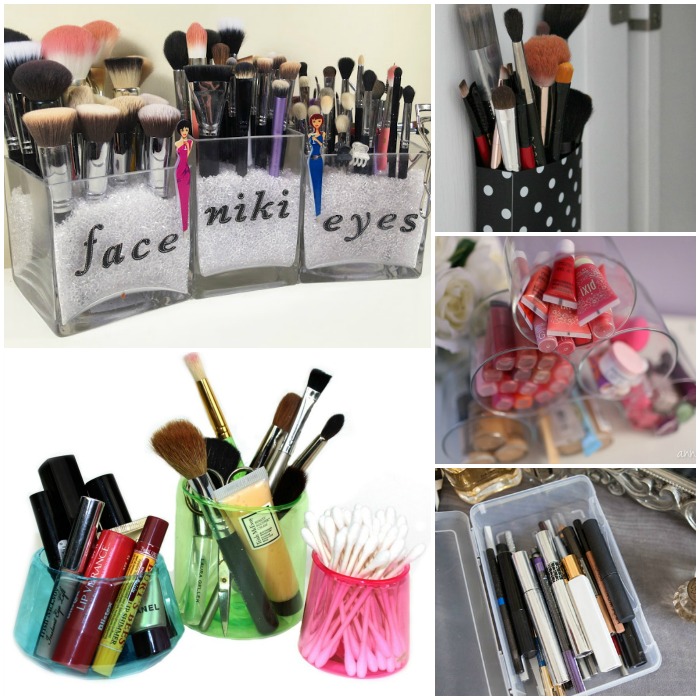 Makeup Storage Ideas
If you don't want to spend money on storage, recycle your old candle jars! Just clean out the wax and glue them together for a pretty display for lipsticks, lip glosses and more.
Keep eye and lip pencils in… you guessed it… a pencil case!
An alternative to the bean makeup brush storage idea is beads. Here, she uses clear floral beads, but any small beads will do, and they'll last forever!
Or if you want to move the brushes off your counter, hang them on the wall.
Cut the tops off old plastic bottles to create cute, colorful makeup organizers.