Even though my kid has long been out of diapers, I continue to buy baby wipes. Why? There are so many ways to use baby wipes! So that means I still have quite the stash of baby wipes containers, too. Here are some of the best ways I've found to repurpose and reuse those containers around the home. So start saving them!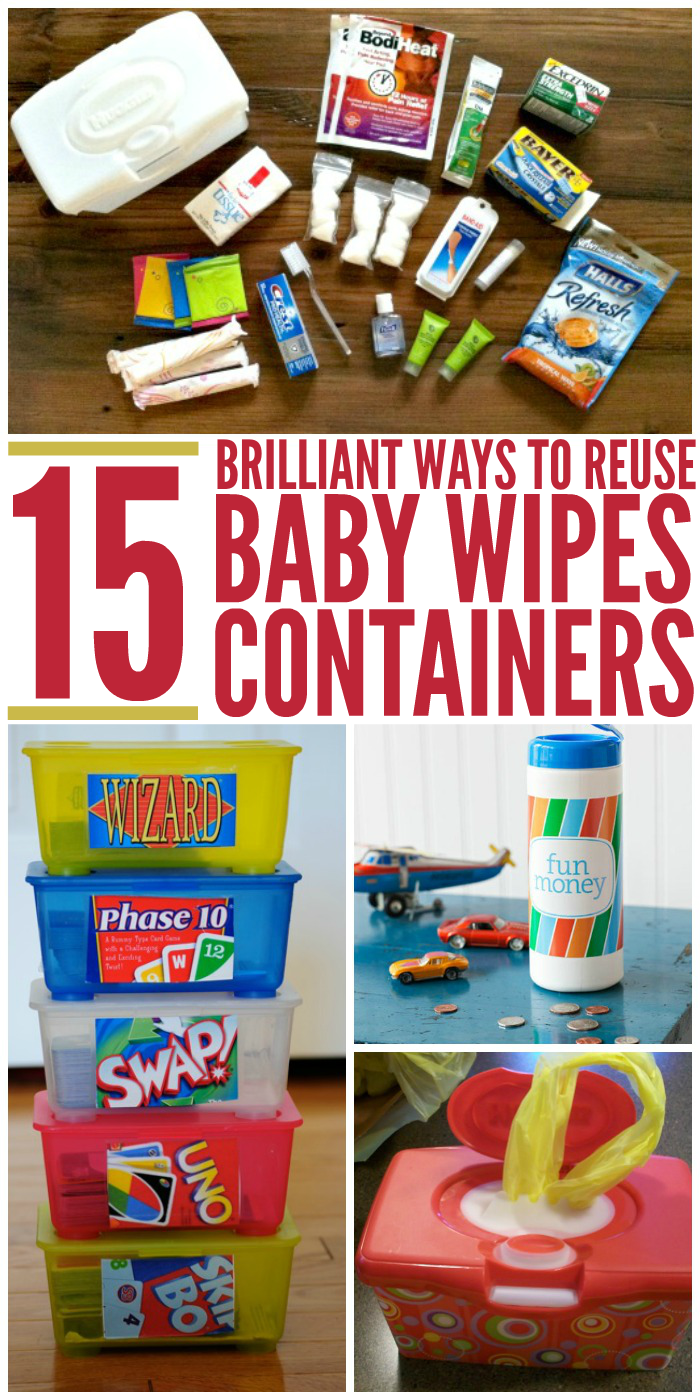 Make a sample size emergency kit to put in the car. So handy for those bumps and scrapes kiddo gets when you're on the go.
Now this is genius… keep pieces to board games and card games organized in wipes cases. Wow.
Start a "fun money" piggy bank for your next weekend getaway.
Store your plastic grocery bags in a baby wipes container.
Convert a travel wipes case into a pretty clutch for yourself. It's so organized.
Use them as planters for your herbs.
Use them to store your yarn and knitting or crochet needs when you're not using them.
Turn travel wipes cases into stylish diy pencil boxes.
Crayons, markers, pencils everywhere… at least if you're a teacher. That's probably true for parents, too. Corral your kids' school supplies in old wipes containers.
Make a Lego box your kids can use on the go.
Make your own paint palette. That's neat!
Use it as a travel container for a few of the kiddo's favorite cars.
Keep socks and undies sorted in your kids' drawers. It makes them so much easier to find when they're not jumbled up together.
Create Easter baskets on the cheap by reusing your wipes containers.
Planning a long car trip with the kids? Keep snacks handy for each child in their own wipes containers.