We go through a lot of eggs in our home, so it's no surprise that I started wondering, "Hmm… how can I reuse some of these egg cartons?" I mean, it's a waste to throw them out, right? We've found 16 borderline genius uses for egg cartons in your home. From organizing a junk drawer to hacking your electronics, be sure to find a useful tip here. If you're looking for egg carton crafts, we have those, too!
Uses of Egg Cartons That You've Never Thought Of
1. Cool Your Laptop With This Neat Egg Carton Hack
Is your laptop slower due to overheating? Place it on an egg carton to allow air to better circulate and keep it cool. You can also do this if you need your laptop raised a little from the surface of your desk. We know… it's not the prettiest sight but it sure works like magic!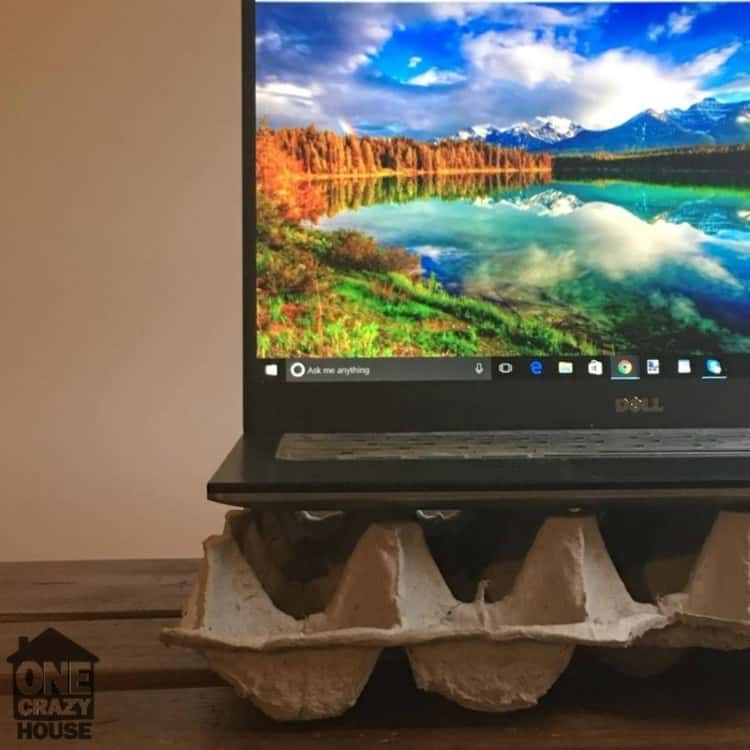 2. Make Playtime Fun With This DIY Egg Carton Paint Palette
Use an egg carton as a paint palette. This is especially helpful when mixing colors or when crafting with kids. Each kid has access to their own paints, and the egg cartons minimize the mess. Just toss them when you're done, though I think it's best to let the paint dry and reuse them during the next painting session by refilling them with the same color each time.
3. Squeeze Those Bottles Dry With This Egg Carton Hack
Frugality is not always a bad thing. Why not get value for your money? Turn condiment bottles upside down in the fridge to get every last drop of goodness without them toppling over. You'll never have to shake and shake (and shake) to get that last little bit out of the bottle again! It's also a really neat way to organize your condiments.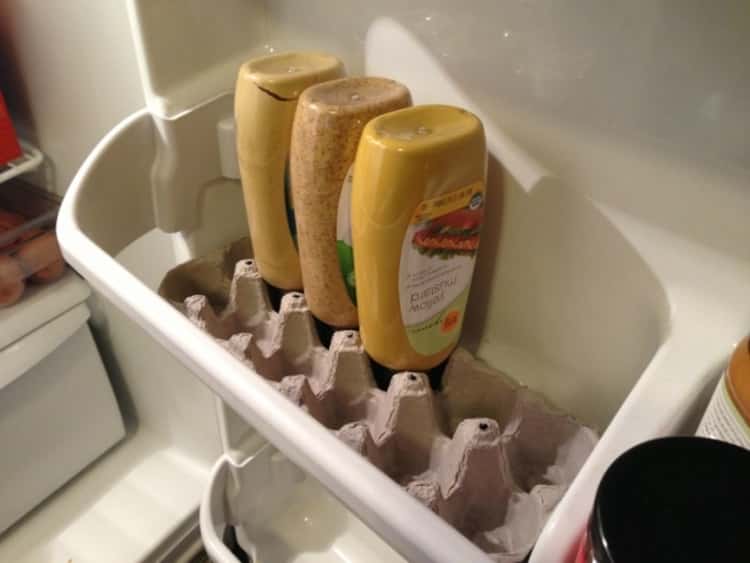 4. Treat Your Ornaments Like Eggs and Use Egg Cartons Because They're That Fragile
Tired of buying Christmas ornaments only for them to break and you have to buy more the next year? Save on cash with this commonplace item and you might never have to buy ornaments again! Egg cartons are simply perfect for storage of small, fragile Christmas ornaments. If you ask me, that's a whole new level of upcycling!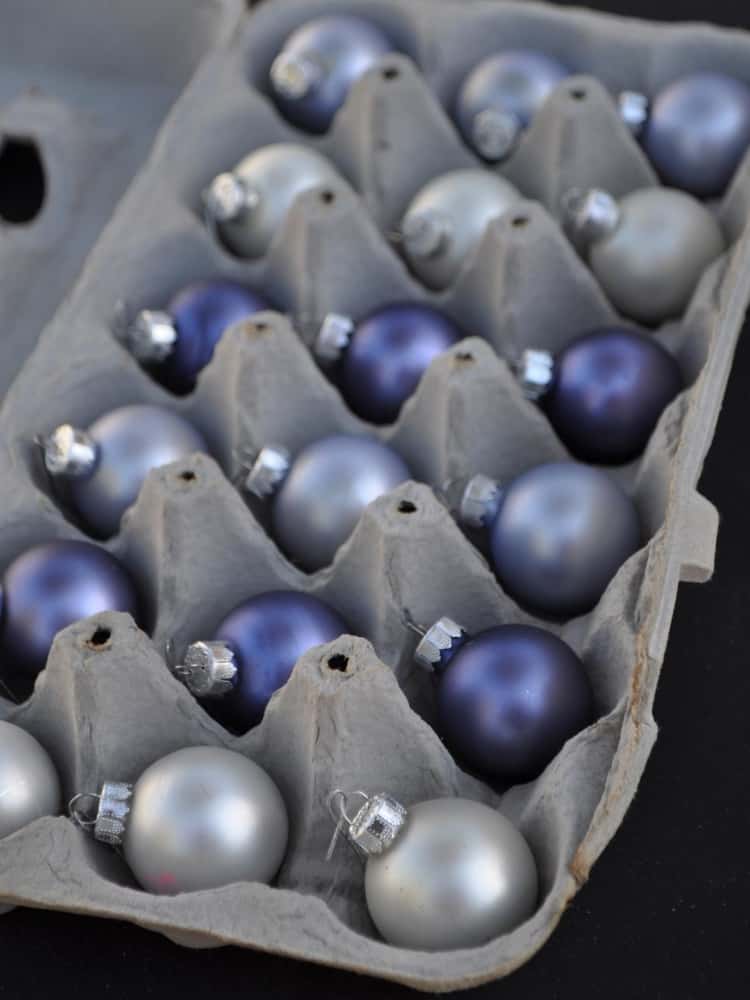 5. Encourage Your Greenthumb By Composting Egg Cartons
Talk about double value for your money because egg shells are not the only compostable materials. The egg cartons they come in are, too. They are a source of carbon in your nitrogen-carbon compost, decompose within 6-8 months, and are therefore very eco-friendly. Add them to your composting materials and compost bin! You'll have to cut them into small pieces to compost them. Only use the cardboard egg cartons for this, though.
Tip: Cardboard egg cartons are also great for killing weeds.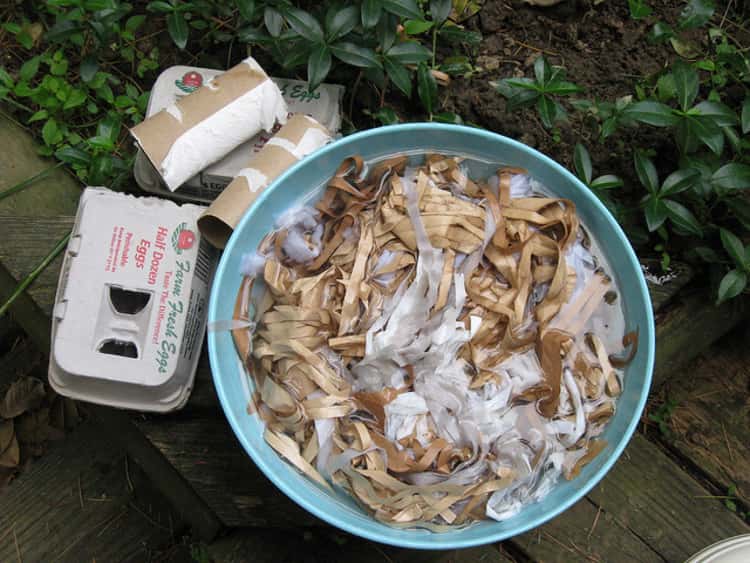 6. Re-Use Egg Cartons As Seedbeds
Lend a helping hand on Mother Earth and reduce waste by recycling and reusing egg cartons you've got around the house. This is also a great way to teach your kids about sustainable gardening. Start your seeds in old egg cartons. You can do this with or without the eggshells, but the shells certainly make the plants easier to transfer. Once your seedlings are ready for transfer, compost the egg cartons.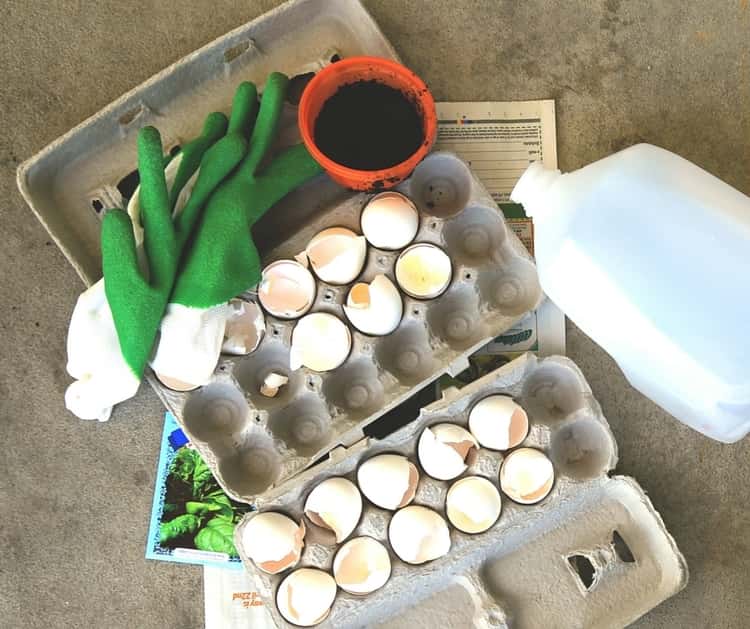 7. DIY Bird Feeder: A Cheap, Eco-friendly Way To Use Egg Cartons
Are birds regular visitors in your yard or do you keep some yourself? You no longer have to wait till someone's home to feed the visiting birds nor do you have to buy those expensive, plastic bird feeders. All you need is to make them an egg carton bird feeder! Halve the egg cartons, string them up and place birdseed in each hole so multiple birds can feed at the same time. This way, you'll make the birds and the earth a lot happier!
8. Use Your Egg Cartons As Firestarters
It's always good to have some firestarters handy for a camping trip or when you need to get a barbecue in the wild going. Cut down on the number of times you have to start the fire by making your own firestarters using egg cartons, dryer lint, and melted wax. This idea is genius!
It helps you get rid of dryer lint and egg cartons all at once. Just pour candle wax into each 'compartment' of the egg carton and immediately cover it with lint. Let your model harden and cut out each 'compartment' to make individual firestarters.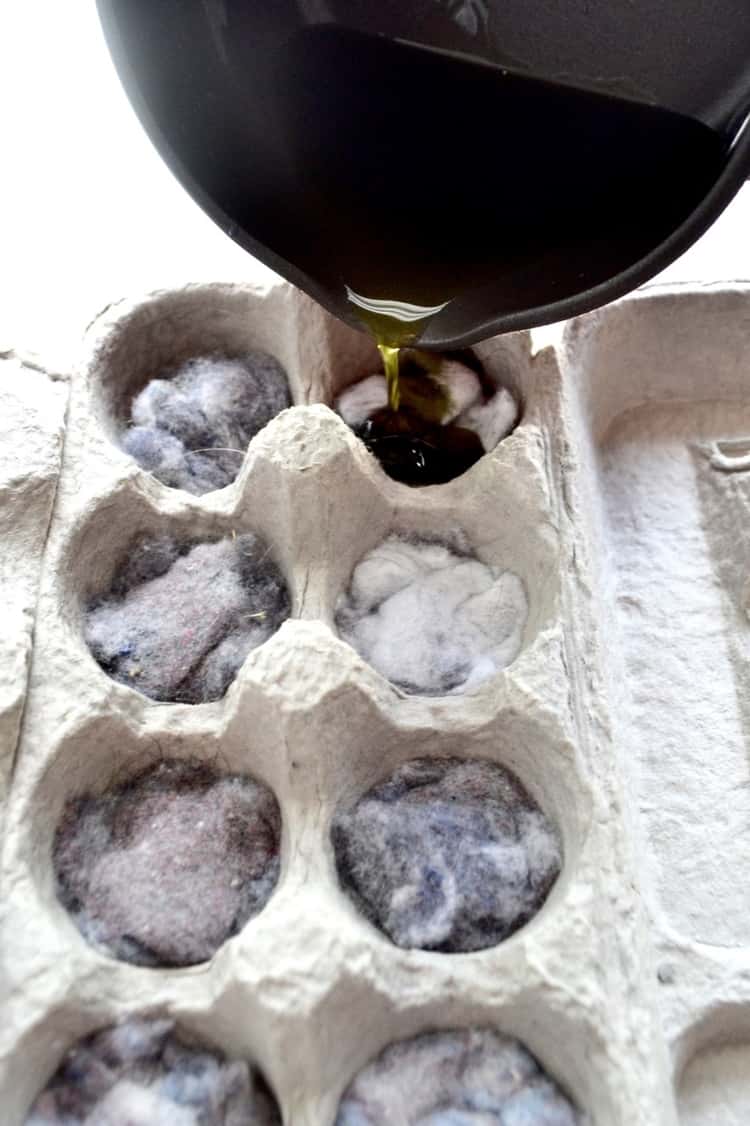 9. Creative Egg Carton Organizer Hack For Your Garage
Ever wondered how people keep their garages organized yet they seem to have a gazillion bolts, nuts, and screws in there? I still don't know how they do it but here's how I would do it. You should try it, too! Keep your hardware organized in the garage using an egg carton. It's the perfect way to keep those nuts, screws, bolts, sorted in a place you can easily find them.
Tip: Try this for organizing your jewelry as well. Just personalize the egg carton with some paint and voila! Your own free unique and custom-made jewelry box.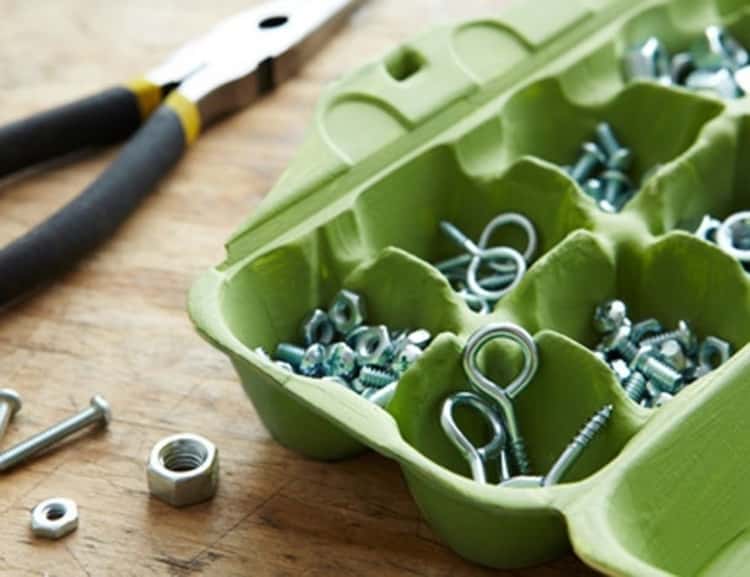 10. Make Hosting BBQ's A Breeze with Egg Carton
Are you hosting a party where there's BBQ on the menu? I don't know about you, but I pretty much spell P-A-R-T-Y the same way I spell B-B-Q 🙂  Starting your grill has never been easier. All you need is a cardboard egg carton and, of course, some charcoal. Also, enter tailgating-made-easy with this charcoal grill starter. Just put your briquettes in the egg carton, place them in the grill, and light it up.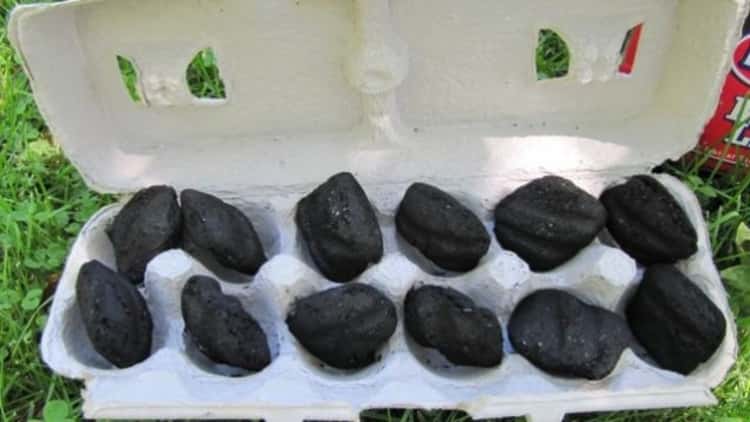 11. The Cheapest DIY Egg Carton Tablet Stand Ever!
Whether you're multi-tasking or just want to watch a movie without holding your tablet, this is the hack for you! I can't believe I almost bought a tablet stand. Make this DIY tablet stand for your iPad in under 5 minutes using nothing but an egg carton that holds six eggs and a pair of scissors. My new egg carton tablet stand will definitely come in handy while I'm doing the dishes too!
For this DIY tablet stand, you only need the bottom half of your egg carton. Start by cutting off the lid. Next, cut away the locking flap. The trickiest part while making this stand is cutting the slot that will hold your tablet. Basically, what you need is a slot in the sides of the carton aligned to the 2 pegs in the egg carton's center.
Using a pencil, mark out the lines you'll need to cut. Also, check that the line lines up with the pegs that will support your tablet. The bottom of the slot that will hold your tablet should be as deep as the carton's dimples. Be sure to cut away the front of the carton so as not to block your tablet's screen but leave at least a centimeter so that your tablet won't slip.
Go ahead and test out your complete stand that should be able to support your tablet in both portrait and landscape modes. Since egg carton designs differ, be careful the first time you're using your stand.
12. Declutter Your Desk Using This Egg Carton Desk Organizer
Out of clutter, find simplicity. From discord, find harmony. In the middle of difficulty lies opportunity.

~Albert Einstein
For the neat freaks like me who always want to find their stuff in the same exact place they've always been, this is also for you. Here's the opportunity to tidy up your drawers with a handy desk organizer for your office supplies. Cut the time you spend looking for things and make your desk neater! Painting the egg carton is optional, of course, but it sure does make it prettier.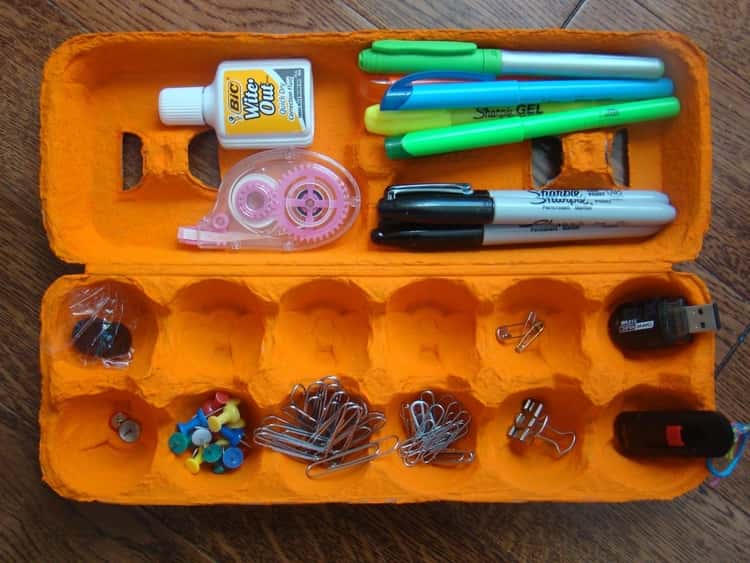 13. Use An Egg Carton As Ready-Made Sewing Kit
Sewing kits can be very messy if not kept organized. From tangled thread to carelessly placed needles, they can even be health hazards. Keep your sewing tools in one place and avoid accidents with this eco-friendly ready-made sewing kit. Put together an egg carton sewing kit and separate buttons, thread, pins, and needles. This would also be a lovely idea for a bridesmaid's gift or as a household shower gift.
Here's another way to make it!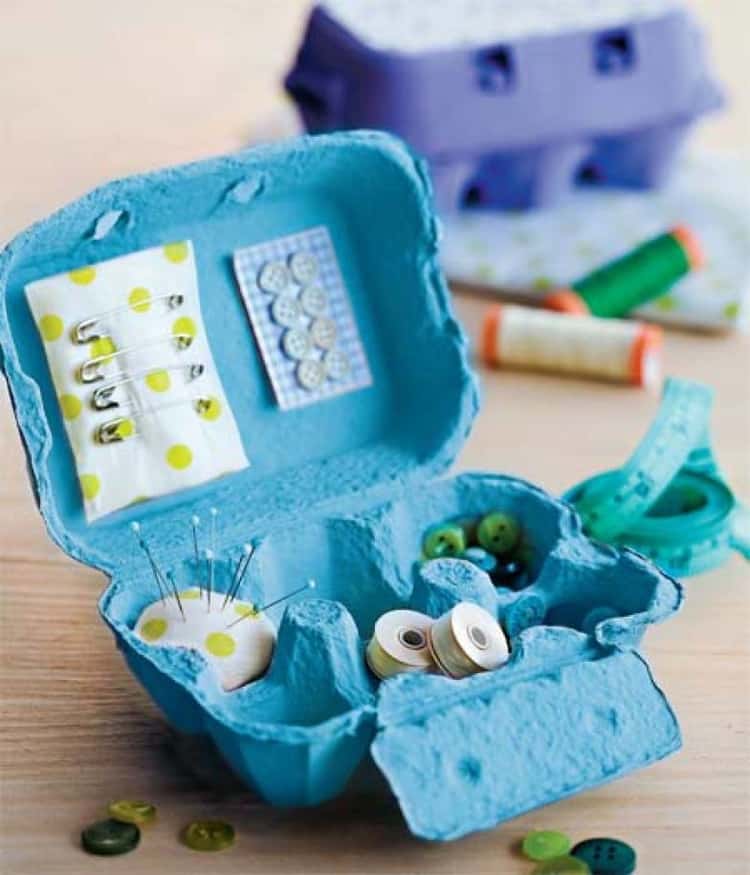 14. Unique Jewelry Organizer Using Egg Carton
Why do hair ties have the habit of disappearing anytime you need to hold up your hair? Not to mention missing earring studs? Save yourself the pain of losing one of your treasured earrings or having your chains always in a tangled mess with this jewelry drawer organizing trick that makes use of what you probably already have. What a unique way to use egg cartons to organize your jewelry drawer.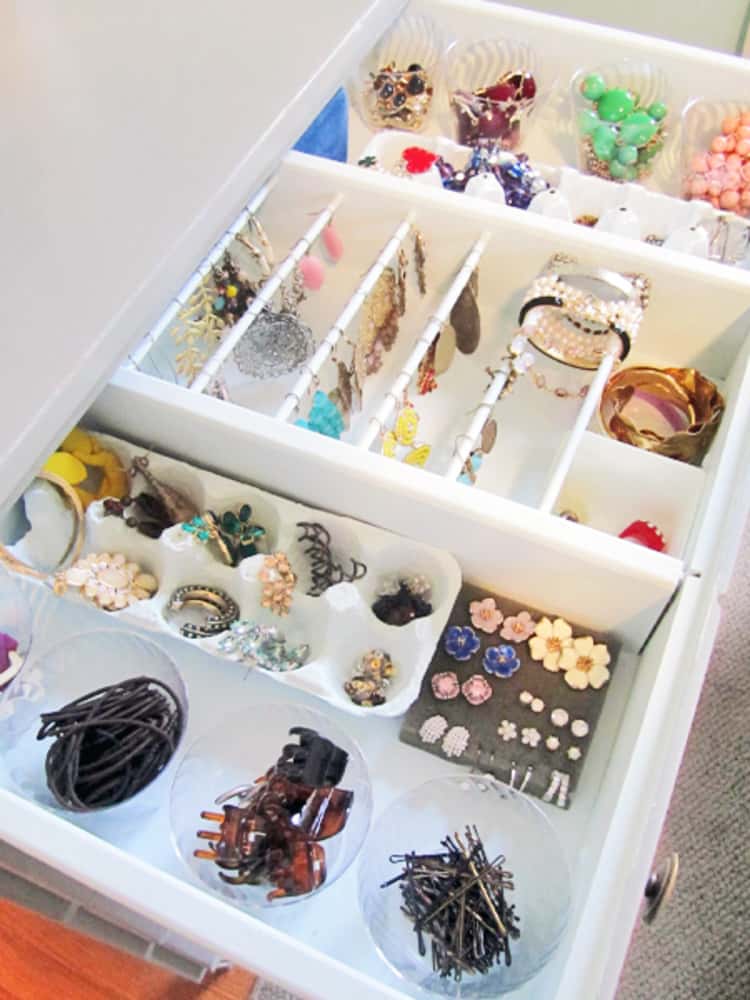 15. Neat Nail Polish Organization Hack Using Egg Cartons
Have you ever given up on painting your nails just because you couldn't find that nail polish you had in mind? Imagine fumbling around in a drawer full of bottles clacking against each other. Annoying, right? Organize your nail polishes with this creative hack using those egg cartons you have no idea what to do with.
16. Who Knew Socks Could Stay In Pairs with Egg Cartons?
There's something about socks disappearing that no one has cracked yet. We all have that one sock whose partner we can never seem to find. Imagine how easier it is to lose smaller socks. Baby socks are so easy to lose, but not anymore! Keep pairs together in the drawer inside an egg carton. This is a great idea for folded tights and hair accessories, too!
If you enjoy these 16 ways of using egg cartons, you'll love these egg-cellent ideas, too!
What are the top 5 egg cartons you would like to create and try?