There are a lot of things I can say that I'm good at – I'm sure you can think of several about yourself as well. But one thing I  am not absolutely skilled at is making hairstyles. I'm awful at it! So, I am always on the lookout for fun quick hairstyles that look easy enough that I can do and do not take a lot of time. You know, it's possible to get those lovely locks and a beautiful hairstyle quick!
I grabbed all of my favorites to share with you. From a messy bun, to a low ponytail, to a side braid, to a low bun, and other easy updos, these hairstyles are perfect for ALL hair types.  If you're looking for quick hairstyles here is the place to start! (And if these aren't enough for you, try our beach hair post... or our ponytail variations! Love all the ideas!)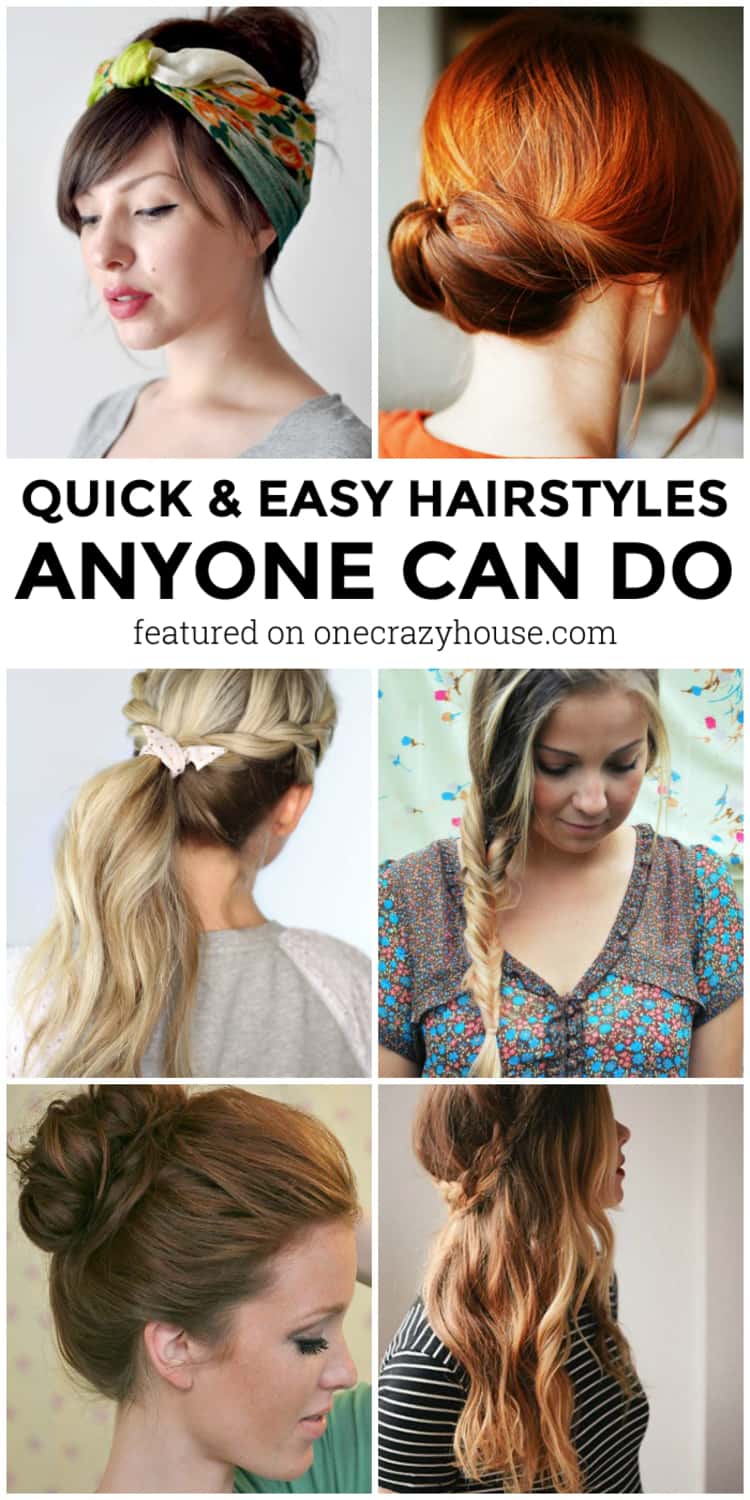 10 Easy Ways to Do Hairstyle Quick and Lovely
1. The Fishtail Look-alike Braid
Love the fishtail braid but don't have the time, patience, or skill to pull out one? Here is a HACK! This brilliant braid resembles a three hair strand braid but it isn't and It takes a shorter time to 'braid'. Now, you can add this to your list of french braids and dutch braids! I cannot wait to wear this in my hair all day and every other day! This tutorial works best with medium hair length.
How To Make This Braid:
Bring your hair together to one side still holding on to it, separate it just above your hands and put two of your fingers (the fore and the thumb) through the hole.
Grab the bottom of your hair and pull through the hole. Repeating this step again and again with the rest of your hair until you get to the very bottom of your hair, make sure you don't make big holes in the middle of your braid.
 Tie with a clear hair elastic at the bottom once you're done braiding and Voila! You are done!
2. How About We Accessorize?!
Skip the braided bun or updo hairstyle or high pony for now. Did you ever know that accessorizing your hair is also a form of making a quick hairstyle? For the longest time, I had been viewing hair accessories differently. All along I thought they were a little bit too much on my head, therefore, opting for a hairstyle that doesn't really need clips or any form of accessories. Just learning that adding some hair accessories can also be an easy and quick way to style my hair!
Accentuating your styles with simple clips, like these Geo-Inspired hair clips, is an easy way to put your hair together in mere seconds. Just hold your hair, secure it stylishly with these pins and you are good to go!
3. Here Are Quick Hairstyles Solution To Those That Desire Thicker Hair!
Do you wish you had thicker hair? More highlights for summer maybe? Well, there's an easy solution for someone who has a hair texture like yours. Extensions can be so helpful especially when we want to achieve certain hairstyles that include thick beach waves. Who said moms can't be and feel beautiful in daring hairstyles?! Check out these hair extensions (the best value we've found!!). Just clip them in and your hair is good to go!
4. The Perfect Hairstyle To Enjoy Time With Your Kids!
Being a mom comes with a lot of responsibilities that include spending time with your kids -either playing or just enjoying moments with them. This super easy, really cute, and comfortable twisted ponytail is exactly what you're looking for if you're looking for comfortable hairstyles to wear when chasing or playing around with them. The list goes on, along with your classic low pony, high ponytail, and bubble ponytail!
Guide To Hair-Do:
Take a small section of your hair part and divide it into two.
Twist-up the two parted sections adding new sections of hair to the lower area as well as the top area as you continue twisting.
Continue this process until you reach the back of your head and secure it with a clip.
Do the same on the other side
When the two twists are almost meeting (make sure they are close enough), gather all the hair and put it in a ponytail
Put a clear elastic at the end to secure them (this is optional).
5. Let's Crown You Up With This Quick Hairstyle!
If you are a lover of braiding, here is a hairdo for you! The half-up crown braid is easy and quick to do and can be worn when going out on a date or even a friend's day out! It is just gorgeous and I would highly recommend it. A few tips when doing this hairstyle; make sure you have your braid at a slant while braiding – should not be straight back nor straight down, just a perfect angle.
Also, For a more feminine look, make sure you don't cross the braids straight across your head, simply have them swoop down at the back of your head and secure with pins. Remember to tuck in the hanging hair for a more polished look.
6. This Is One Of The Simplest Quick Hairstyles Ever!
I was one time looking for something- a style, headwrap, or just something to do with my hair for an upcoming cocktail event at the office. In one of the rounds on social media, I stumbled upon this simple but classy three-bun up-do hairstyle and I knew right there and then that this was it! Long story short, I looked fabulous! It is listed as 'the most simple hairstyle ever' and they might be right!  I loved it. Still do!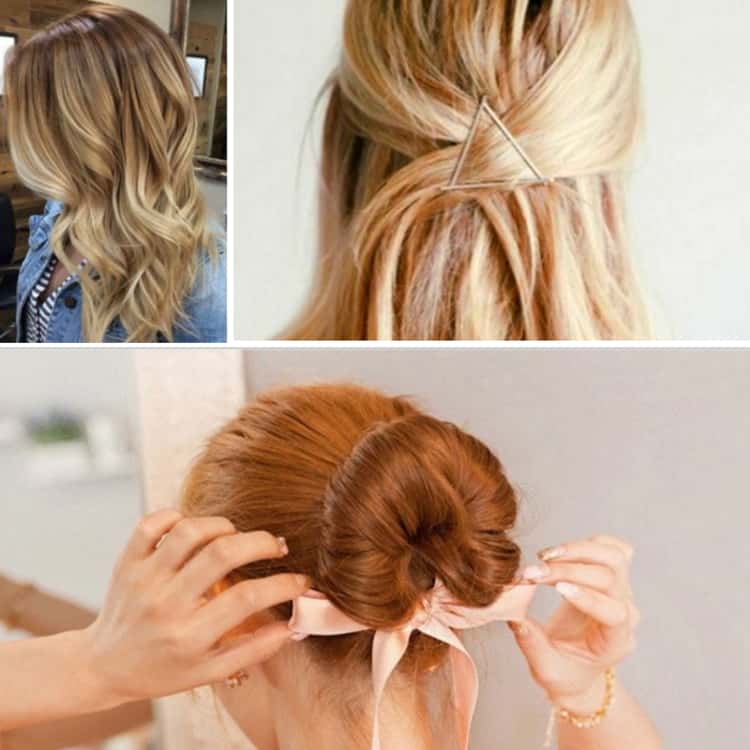 Here Is A list of More Cute Quick Hairstyles For You!
7. We All Love Buns Don't We? Discover How To Make A Sock Bun With These Simple Steps!
Everyone loves buns because they don't let hair linger on their faces every time they need no hairs around their faces. But when you think of buns, you automatically think that it is a one-trick kind of hairstyle don't you? This is actually not true because there are a lot of tricks you could use to style your bun. In this case, however, I am going to show you how to make the sock bun that makes your hair (the bun) look fleshier!
8. Did anyone Mention Quick Hairstyles Somewhere? This Is The Quickest I've Seen!
A lot has been said about hairstyles and finding the ones that fit you perfectly. Have you heard or seen the "tuck and cover"? If you haven't, I present it to you. It's actually one of my favorites hairstyles on the list. It is crazy easy and requires minimal 'requirements'  to achieve it – you simply need two headbands only for this look! ENJOY!
9. Another Beach Wave Hairstyle For That Messy But Classy Look!
Beachy waves just got a whole lot easier. If you're not a fan of extensions, this is that beachy hairstyle you'd love to try! All you need is a few braids and flat iron! Part your hair in two sections (if it's thin) or four sections (if it's fuller). Braid these sections and secure them with a fabric band at the ends. Spray heat damage protector on your braided hair before you flat iron. Then flat iron the braids pressing on each and every one of them making sure you can feel the heat on both sides. When you're done and content, spray shinning spray on the braids before unbraiding. Lastly, undo the braids then claw in with your fingers to give you that messy look. Voila! You are good for summer!
10. Quick Hairstyles Are So Many! What!? How About We Go The Nifty Way With This Hairstyle?
Leaving your hair down this hot summer is something you wouldn't want to do because the temperatures are so high- it's like a furnace, you will definitely feel uncomfortable. Wrap your Bun Up! Using a nifty tool; can be a handkerchief, a spiral wire, a ribbon, or even a pencil ( yes, even that!) to wrap and tie your bun up in mere seconds!
11. A Hairstyle That Can Be Worn At Literally Every Occasion? Sign Me Up!
The 10-second top knot can be worn at literally every other 'occasion'; when going out on date nights, cocktail parties, or even when going to sleep! It might take a little longer than 10 seconds if you're not used to making it, but is definitely fast! And super adorable. You'll love me for this. I promise!
12. Headbands Can Come In So Handy!
Something that requires your attention, time, and energy just abruptly came up and found you on those bad hair days? Just add a headband! These make a quick pop to any boring hair day. They instantly add a fabulous look to any length of hair.  If you're not sure where to start check out this guide from Style caster, Headbands 101.
13. A Modern Rendition Of The Popular Edwardian Hairstyle!
One of the favorite ways I love to bring the Edwardian charm into my everyday life is by wearing an Edwardian-inspired hairstyle. They're absolutely perfect for my long hair, and the ones I've learned are easy, elegant, and they wear well day and night. The Gibson Tuck is however one of my most favorites. If I can do this, so can you!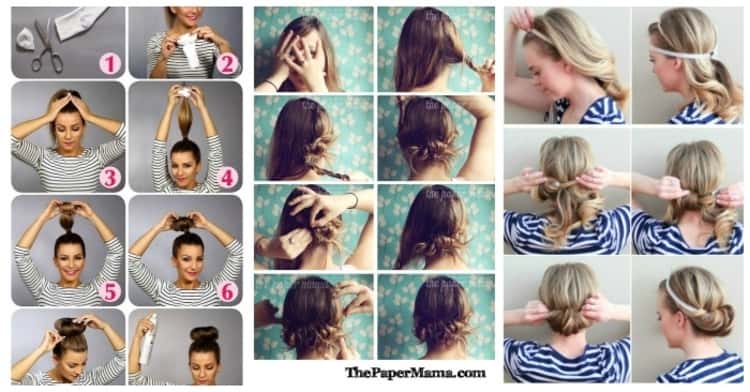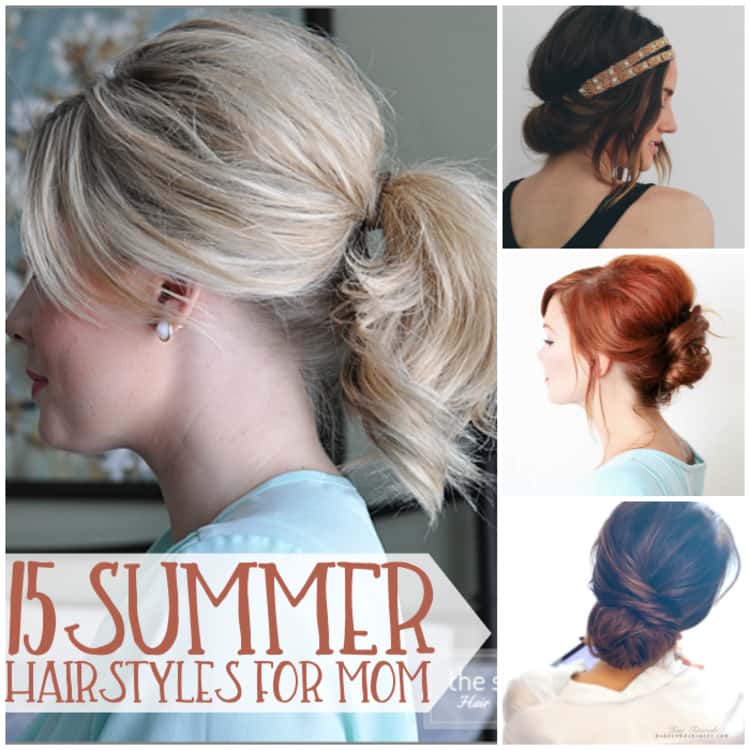 And some tricks on making the most out of your hairbrush!!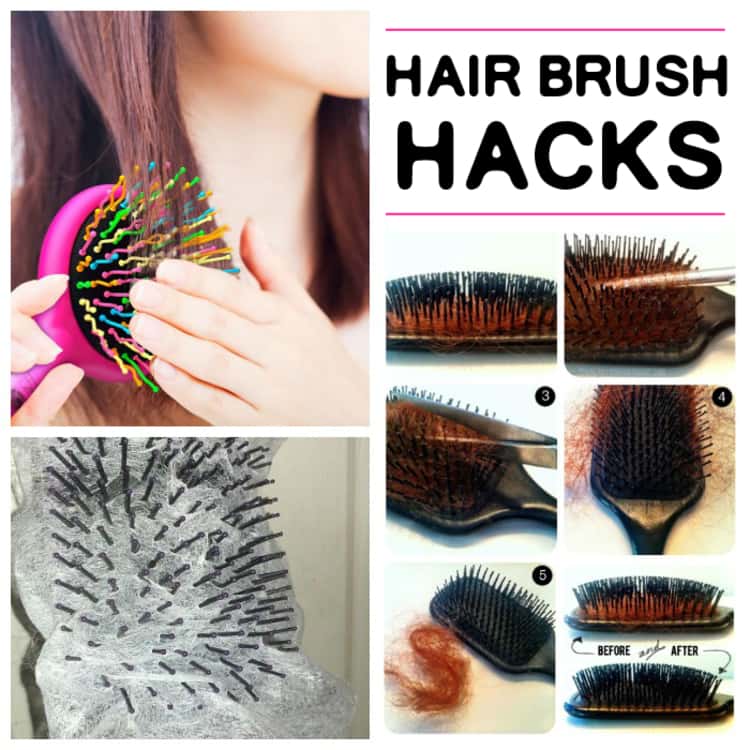 Loved This List Of Quick Hairstyles? Check Out More Hair Styling  Hacks!
Which of these quick and lovely hairstyle ideas do you like best?