Short hair is more versatile than you think! Here are 18 easy styles for short hair that you HAVE to try.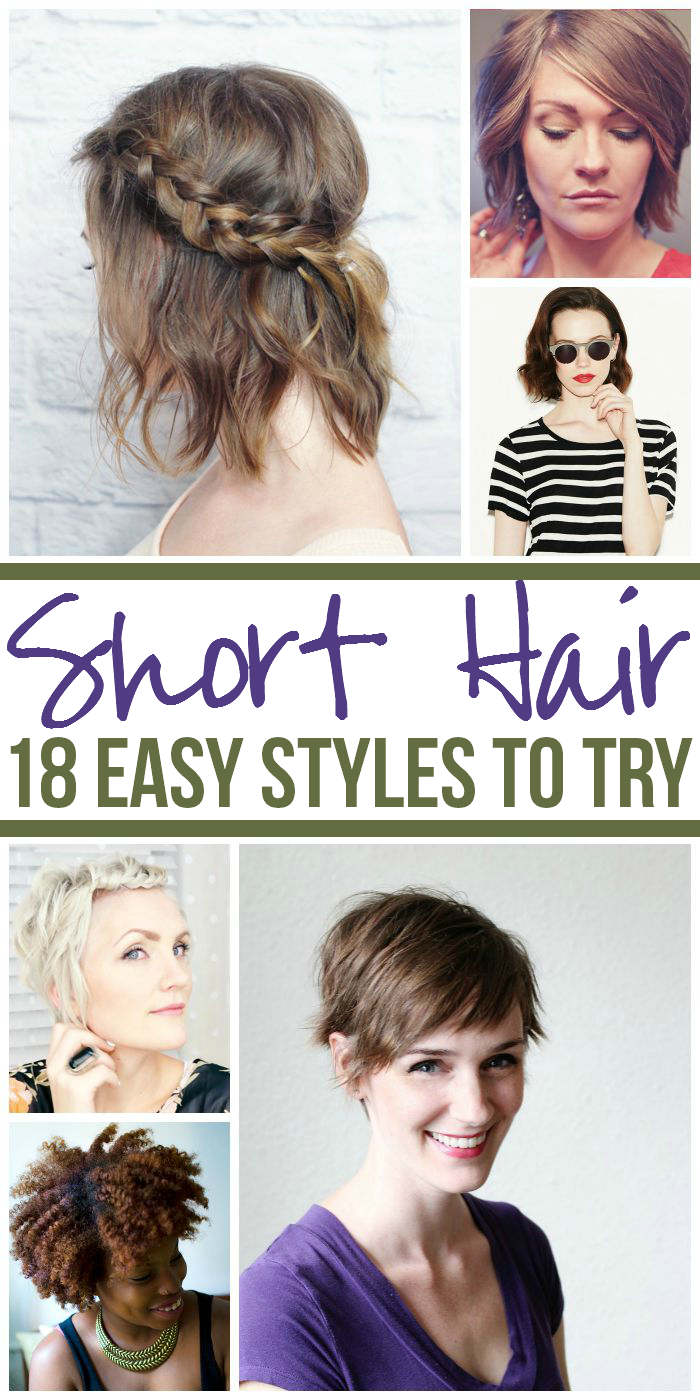 Sometimes, when you're sporting short hair, it's easy to fall into a style rut. But your short locks still have lots of potential. Whether you're looking for a different everyday style or an easy updo that works with short cuts, we've got you covered!
Simple Styles for Short Hair
Get beachy waves even with short hair by using your flat iron to curl and tousle your hair.
Even a french twist is totally doable on short hair if you follow these instructions.
For another fun updo, try this headband tuck for short hair. You can wear this as a casual or dressy look. Super cute!
Her hair is technically medium length, but if you're into braids, you should try these Bohemian braids for short hair. They're just simple braids wrapped together, so anyone can do it!
Twisted bangs are an easy way to cover up messy or dirty hair.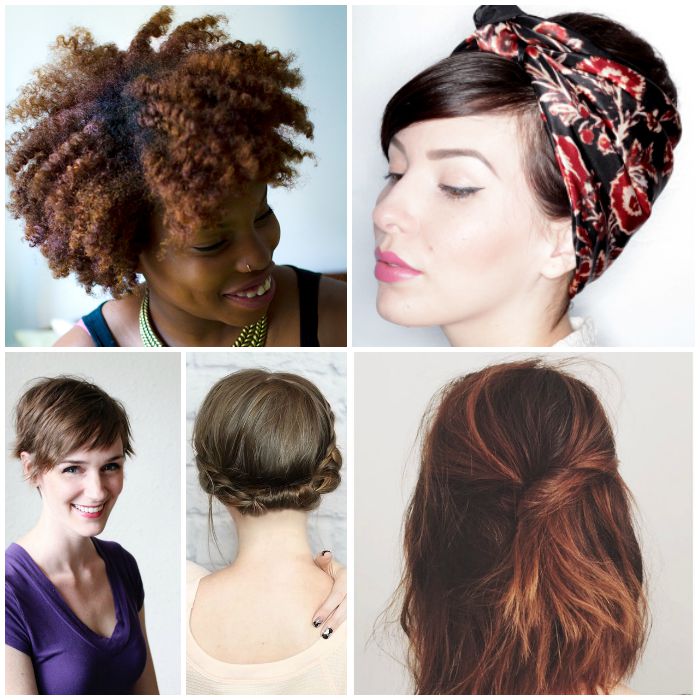 Ways to Wear Short Hair
The two-strand twist out looks great on natural hair, and it's easier than you think!
Get the big hair look without actually having a lot of hair. Check out the faux updo! It's even cuter when wrapped in the scarf.
A half updo can get you through even the worst of bad hair days. It's so easy to pull off.
Rocking a pixie? Here are 3 fun and easy ways to style a pixie cut.
This quick rolled braid updo is a pretty way to get your hair out of your face for a while.
How to Style Short Haircuts
Go for low-key glam with brushed out waves.
A messy braided crown can help you disguise oily hair when you don't have time to wash it.
Make short hair look fuller in a ponytail with these tips.
If you have enough hair to braid, the hot crossed buns is lovely! Beautiful updo for a wedding or formal event.
A pieced, messy look is easy to achieve a day or two after washing your hair, especially when super straight hair just isn't cutting it.
Short Hairstyles
This Reign-inspired hairstyle can work with hair much shorter than in the picture. Such a cute and feminine half updo!
Here's another beachy waves tutorial with the flat iron. This look has a little more texture than the one above.
Find out how to curl your hair and make it last. She gives several options for wearing the curls even days later, and the ponytail was our favorite!