When starting to eat a plant-based diet, it can be challenging to come up with meals that aren't just salads. Contrary to what you may think, there are a lot more options when it comes to plant-based meals. Here are some quick meal and snack ideas fueled by plants to help you get started with enthusiasm.
Plant-based meals are a hot topic right now as healthier diet options than traditional meat and potatoes. However, when you hear 'plant-based,' you may find yourself wondering, "is it vegetarian?" or "is it vegan?" The great news is that it can be either – or neither.
You can be entirely plant-based even if you eat a little meat here and there, but plant foods take the main stage with this dietary plan. The definition is a bit open to interpretation, and that's one of the strengths of plant-based meals.
What are some plant-based meals? As you get started eating a plant-based diet, salads may be the only meal that comes to mind. However, there are many delicious vegetarian or vegan recipes for plant-based diet meals that aren't salads. The same goes for snacks.
Today I'm sharing some fantastic ideas for quick plant-based meals as well as some fantastic easy plant-based snacks to keep you satisfied all day long.
Also, check out this awesome post on healthy food prep tips!
Quick and Easy Plant-Based Snacks
Snacks are typically eaten on the go. Plant-based snacks are no different and do not need to be time-consuming. Prep them ahead of time and take them with you for a guilt-free pick-me-up while you're out and about.
What Snacks Can You Eat That Are Plant-Based?
What snacks can you eat on a plant-based diet? All kinds of things! A few of my favorite snacks that are fueled by plants include:
Carrots and hummus
Chips and salsa (particularly root chips)
Slices of fresh veggies
Fresh fruits
Side salad
Plant-Based Snack Recipes to Try
This list has snack ideas that are not only healthy and taste delicious but are easy to pick up and take with you no matter what your plans for the day include.
These keto eggplant meatballs are a tasty plant-based meal or snack that is completely vegan. Made with a mix of eggplants and mushrooms they are baked but could be air fried too.
This easy and flavorful copycat Chipotle Corn Salsa recipe can be made in just a few minutes with a handful of simple ingredients. You won't believe how easy this recipe is with either frozen or canned corn! Serve it with tacos, fajitas, or tortilla chips for dipping!
Creamy vegan beet hummus dip is vibrant, healthy, packed with plant-based protein, and lots of flavors!
Versatile zucchini makes a delicious snack with a healthy crunch. These plant-based snacks are both paleo and keto, and can be made quickly in an oven with ease.
Baked Beet Greens Chips | Just Beet It
This is an easy, tasty way to enjoy beet greens! You can customize the flavor by using different flavors like a vegan parmesan or a zesty lime topping. Yum!
Bite-Sized Keto Caprese Appetizer | KetoFocus
Your favorite antipasto salad as a bite-sized low carb appetizer. This tasty snack adds plenty of flavor and would make a welcome addition to any party.
Air Fryer Sweet Potato Fries with Avocado Aioli | Cook at Home Mom
These air fryer sweet potato fries are the absolute best side dish ever! Cooking fries in the air fryer makes them nice and crispy without the need for lots of oil, plus they're just SO easy to make! And did I mention this recipe is Whole30, Paleo, and Gluten-Free?!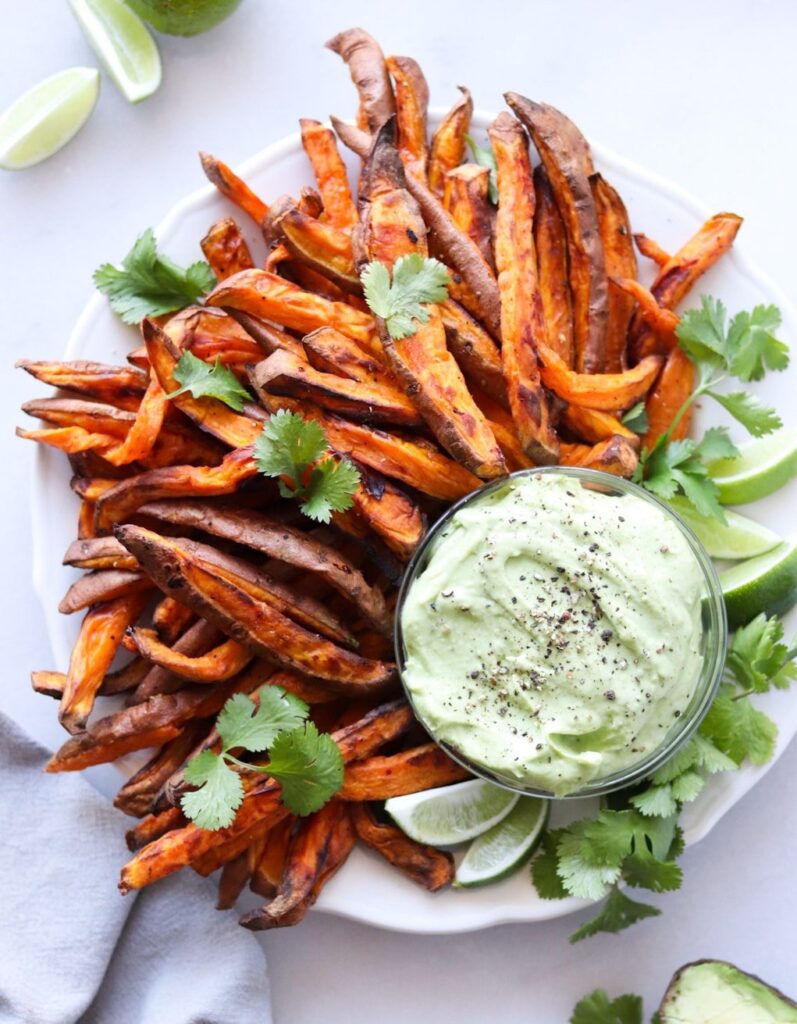 Crispy Air Fryer Brussels Sprouts | How 2 Do Keto
I never knew how much I could LOVE Brussels sprouts until I made this air fryer version! Give this plant-based snack or appetizer a try and see for yourself.
If you are a pate fan, you'll be amazed at how incredible this mushroom-based version is. Serve this with crackers, swipe it on toast, or have it with veggies to dip.
Quick Plant-Based Meals
Think plant-based dinner recipes are time-consuming? Not these ideas. This list of vegetarian dinner ideas (many are even quick vegan meals) can be prepared fast or even ahead of time to help with those busy nights.
Plant-Based Meals That are Fast
No matter when you make these plant-based meals will be loved by the entire family. Each of these are meatless, delicious, and practically guaranteed to satisfy.
Try this delicious and nutritious vegan teriyaki bowl recipe with tofu. They are completely customizable and simple to throw together in minutes.
One of my favorite quick plant-based meals is these quinoa tacos with avocado dressing. Whole food vegan recipes like this are great for overall health and plant-based weight loss. The avocado dressing sauce for this vegan tacos recipe is creamy and nutritious as well.
Vegan chickpea fajitas with mushrooms, onions, and bell peppers seasoned with homemade fajitas seasoning. This healthy sheet pan meal will become your go-to dinner on busy days!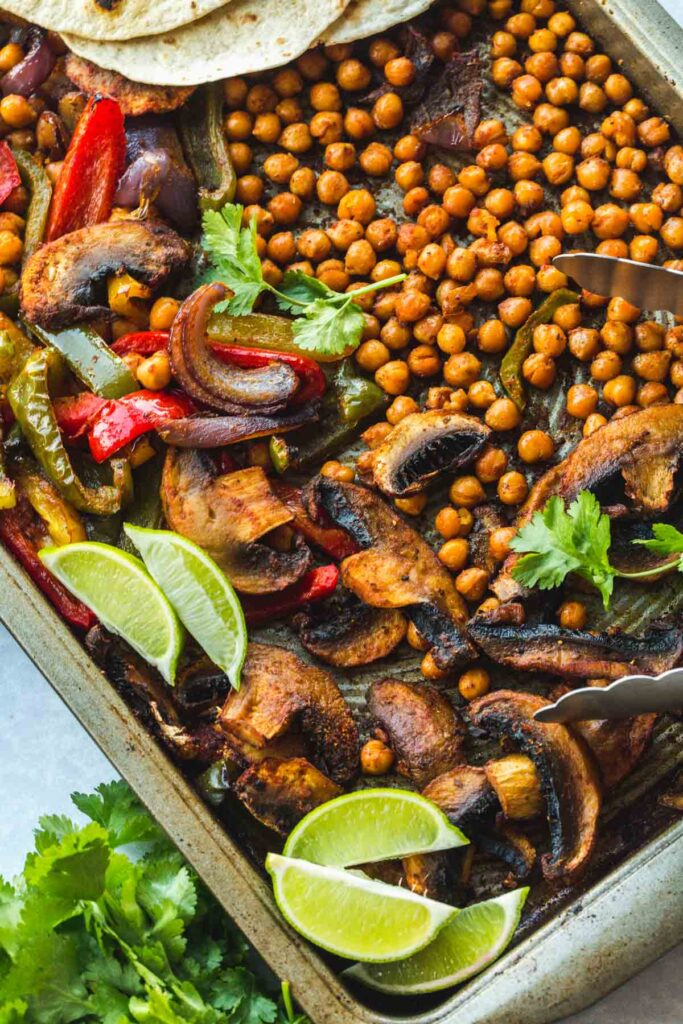 Quinoa Chickpea Salad with Lemon Dill Dressing | The Recipe Well
This quinoa chickpea salad is filled with fresh, crisp vegetables and drizzled with a fantastic lemon dill dressing. This is one of those quick plant-based meals perfect for meal prep, potlucks, or a leisurely dinner!
Peanut Tofu Satay Curry Vegan & GF | Rhian's Recipes
This Peanut Tofu Satay Curry is easy to make, super satisfying, and full of flavor. If you haven't tried plant-based meals with tofu yet, this is a great one to start with.
This Lazy Falafel is SUPER easy to make! It will take up less than 30 minutes of your time, and tastes every bit as delicious as the traditional version.
Beet and Carrot Raw Slaw Salad (Vegan & GF) | Just Beet it
Beet Carrot Raw Slaw is a beautifully simple salad filled with light tangy flavor, deliciously crunchy texture, and gorgeous presentation. Plus, it's loaded with vitamin C, A, and tons of other nutrients.
Vegan Tuna Salad (Dairy-Free and Gluten-Free) | Clean Eating Kitchen
This Chickpea Salad is a light and healthy recipe you can make as a quick plant-based meal. It takes less than 10 minutes to put together and is both gluten-free and vegan.
Rainbow Kale Power Salad with Peanut Dijon Dressing | With Salt and Wit
This colorful and nutrient-dense kale power salad is the perfect make-ahead meal filled with crunchy vegetables and a peanut dijon dressing!
Grilled Summer Vegetable Quinoa Salad with Lemon Basil Vinaigrette | With Salt and Wit
A nutrient and superfood dense salad – this grilled summer vegetable quinoa salad is bursting with flavors and drizzled with a light lemon-basil vinaigrette!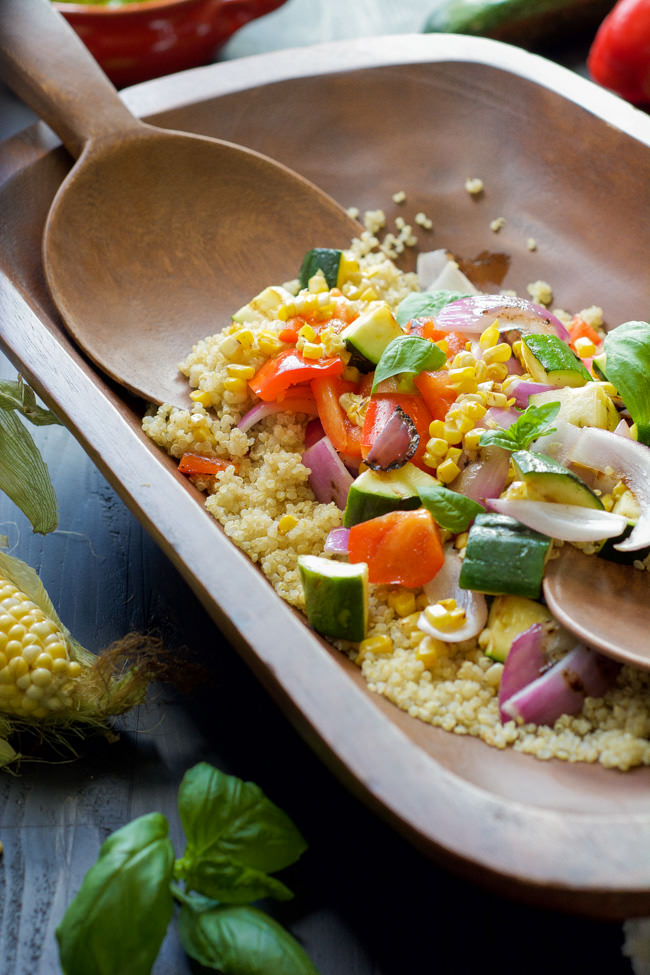 Keto Cucumber Avocado and Pomegranate Salad | How 2 Do Keto
This is one of those plant-based meals that can be thrown together in less than 5 minutes! Plus, the flavor is fantastic.
Brussel Sprout Salad with Poppyseed Vinaigrette | The Soccer Mom Blog
This fantastic side salad is one of the fastest plant-based meals or sides I've tried! The flavor here is excellent.
If you ever have a hard time getting veggies into your breakfast, this is one of the best plant-based meals to make! This breakfast casserole is loaded with veggies and plenty of protein.
Give These Quick Plant-Based Meals a Try
Going "healthy" by eating plant-based diet meals doesn't need to take up a ton of time. So, if you're looking to adopt a more natural diet that can also help your health and benefit the planet, this list of healthy, quick plant-based snacks and meals has you covered.
So whether you are on the go and need a quick pick-me-up, or you're looking for great dinner ideas for a busy evening, all of these ideas are quick and simple to prepare. You'll find something for everyone, and don't let the "healthy" part fool you – all of these plant-based options are mouth-wateringly delicious!
More Blogs to Read