Drinking plenty of water is great for your health. But if you're like me, plain water is just so… boring. Blah. I much prefer drinks with flavor, but who wants all those added calories and sugar? Not me. When I need to increase my H2O intake, infused water recipes are such a big help. They're tasty and full of good-for-you vitamins and nutrients. Here are 21 of our favorite infused water combinations.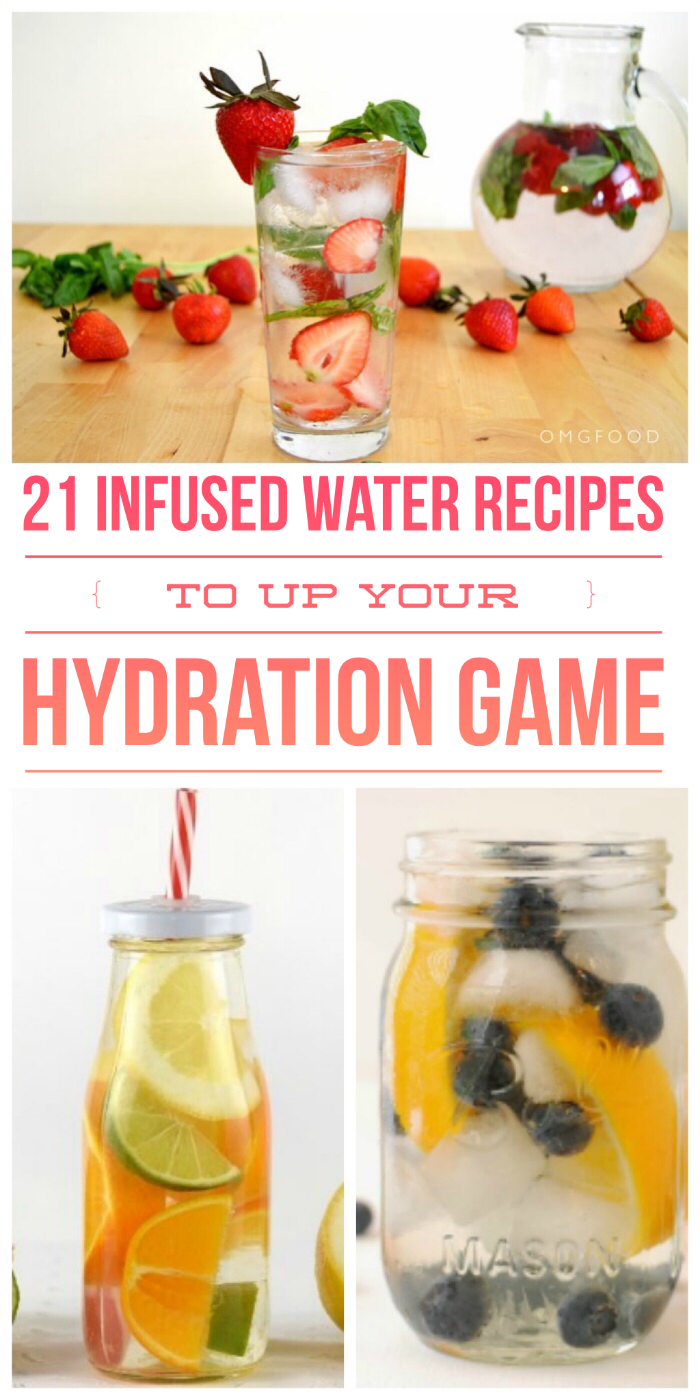 Refreshing Infused Water Recipes to Hydrate Your Body
Strawberry Mango Water is great for eye health, complexion and fighting bad cholesterol. What a delicious and healthful combo!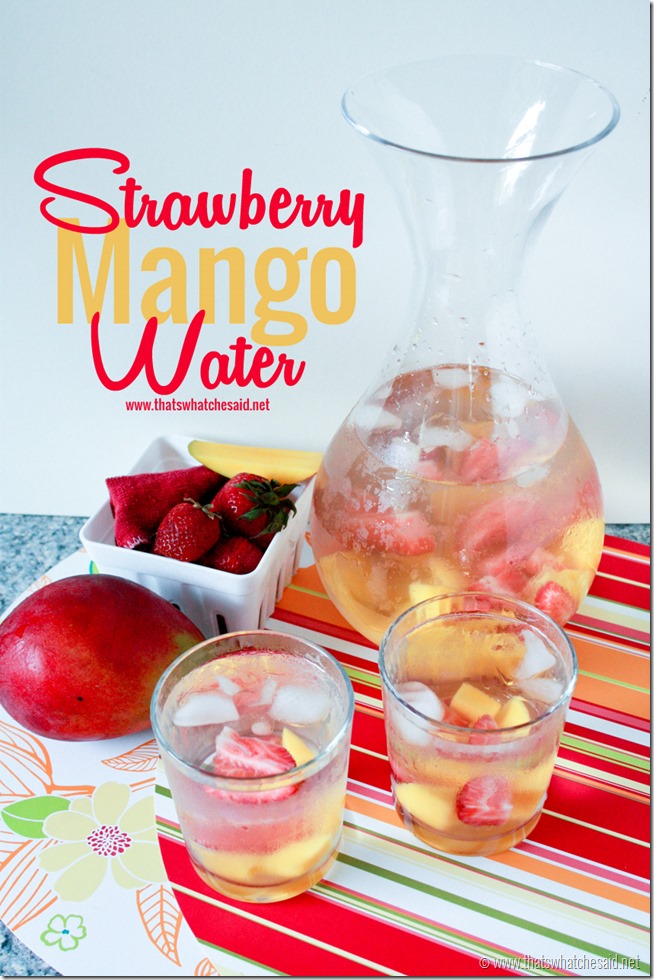 Not only does this Rose, Lemon and Strawberry Infused Water boast a gorgeous color, but the smell and flavor of the rosewater combined with the sweetness of the strawberries is bliss.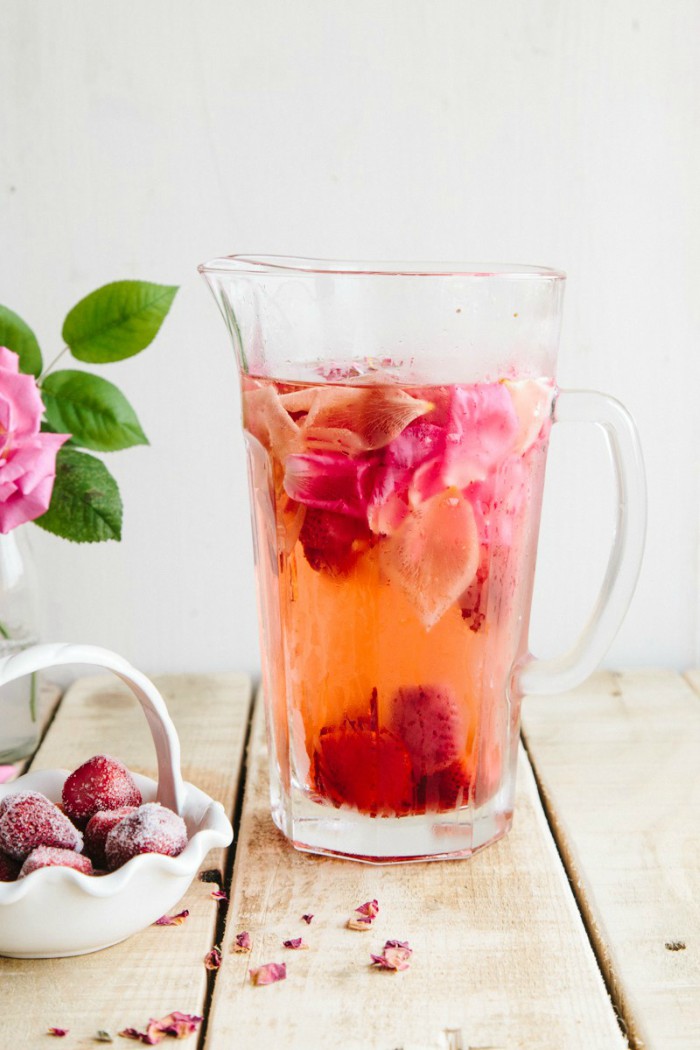 Cucumber Mint Water is so cool and refreshing. You'll feel like you're at a day spa!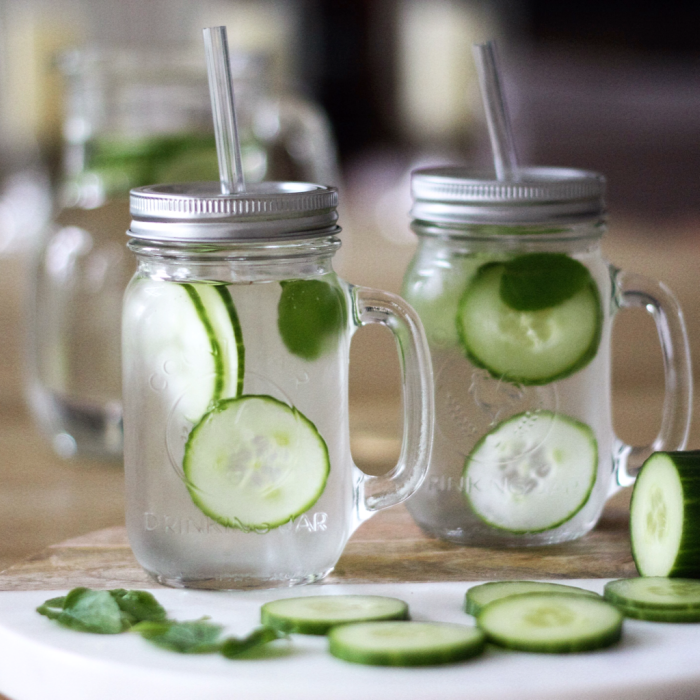 Lemon Infused Water is a classic, and it's one of our favorites, too. The edible flower ice cubes are a lovely touch.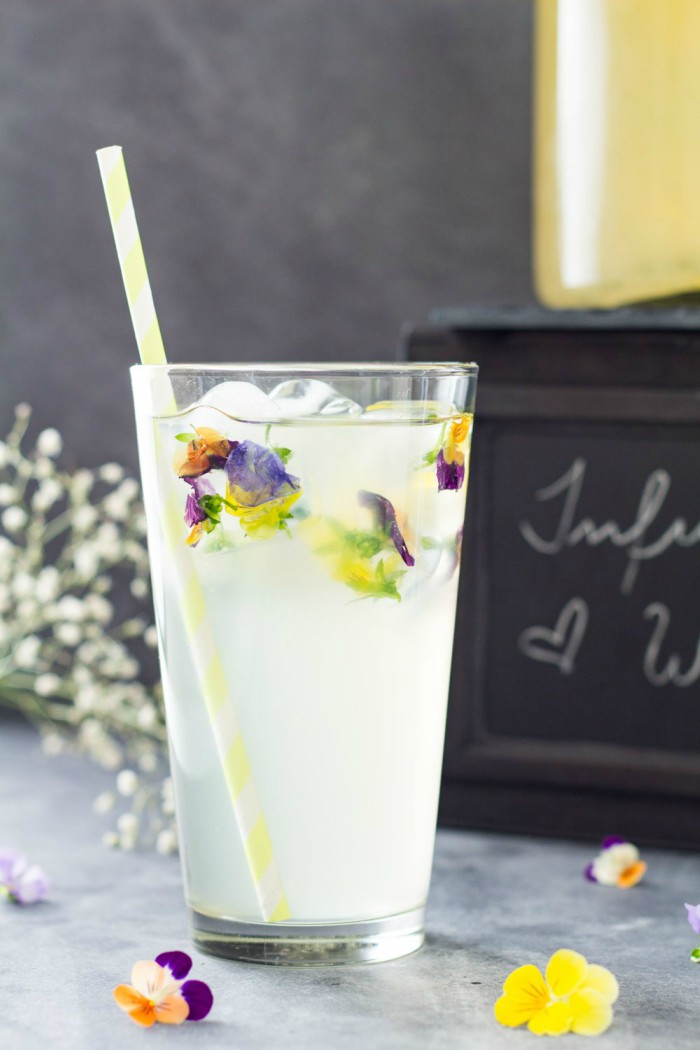 Kiwi and Mint Infused Water is a delightful beverage choice for a summer cookout or picnic.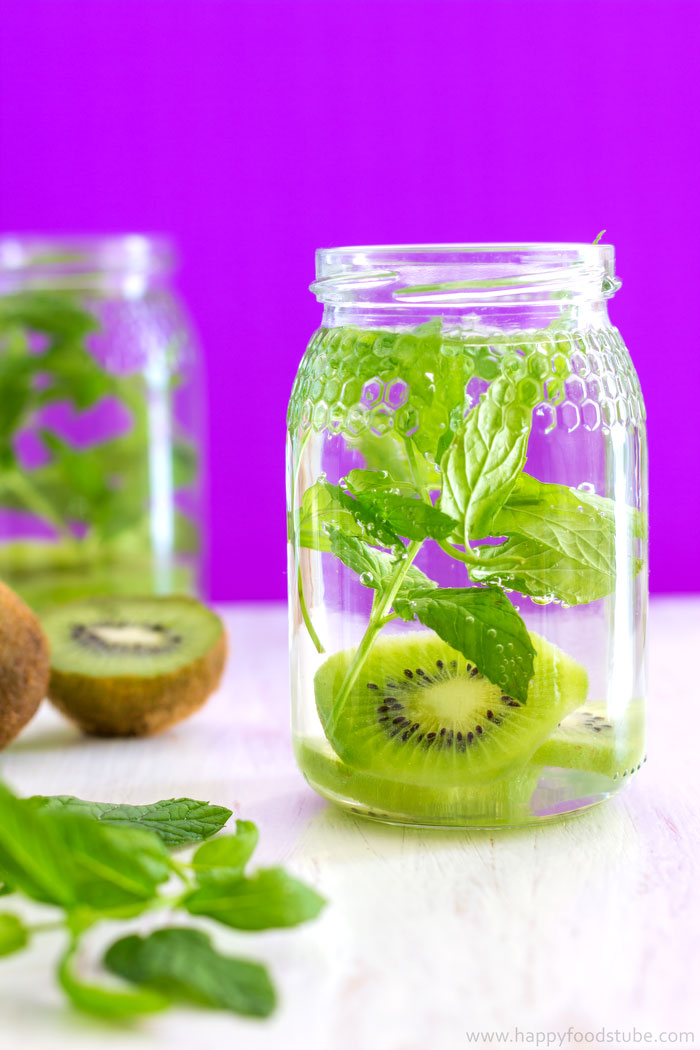 Kids will love drinking this Citrus Infused Water. And really, any combination of citrus fruits will be tasty. Just use the ones that are on sale or in season.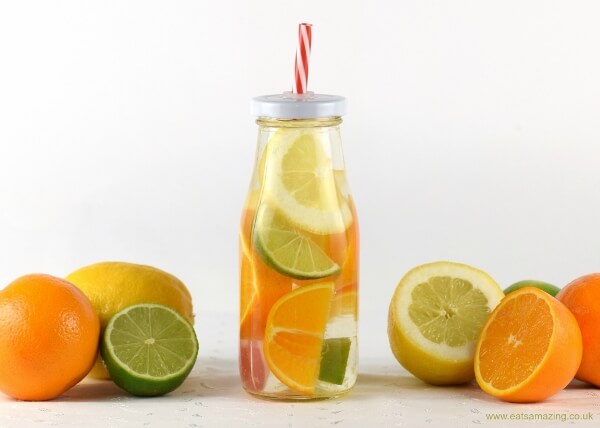 Dill, Melon, Lemon and Apple Detox Water is a great water recipe when you feel you need to cleanse.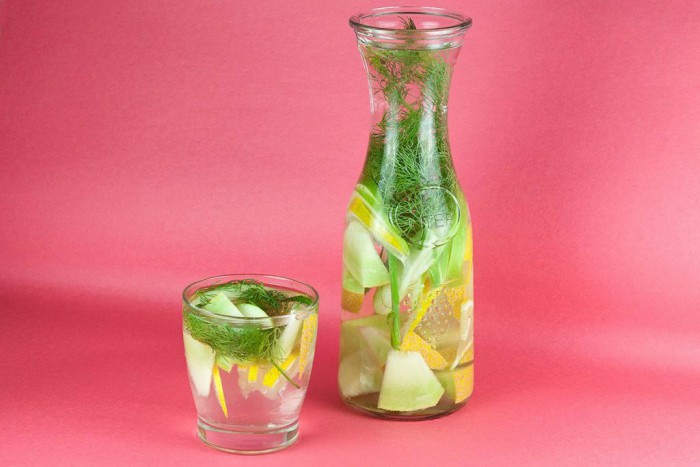 This Mojito Infused Detox Water helps aid in digestion and weight loss. It's really refreshing! Don't worry… there's no alcohol in the recipe.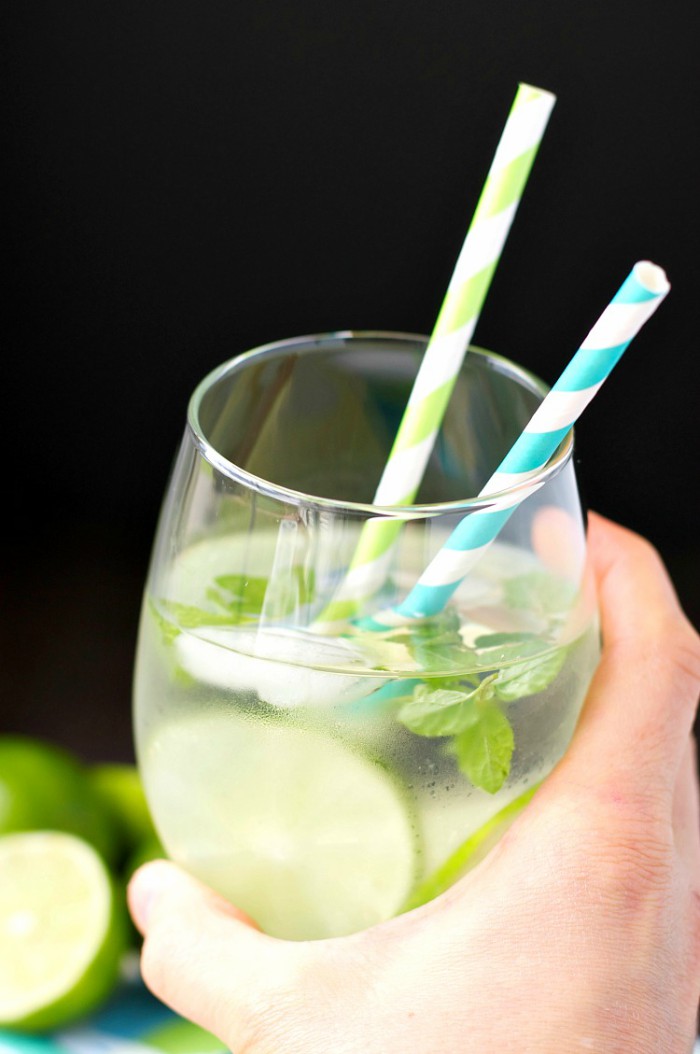 Blackberry Lemon Infused Water reminds me of summers back home when we'd pile up in the truck to go pick blackberries for hours on end. What a refreshing treat after blackberry picking!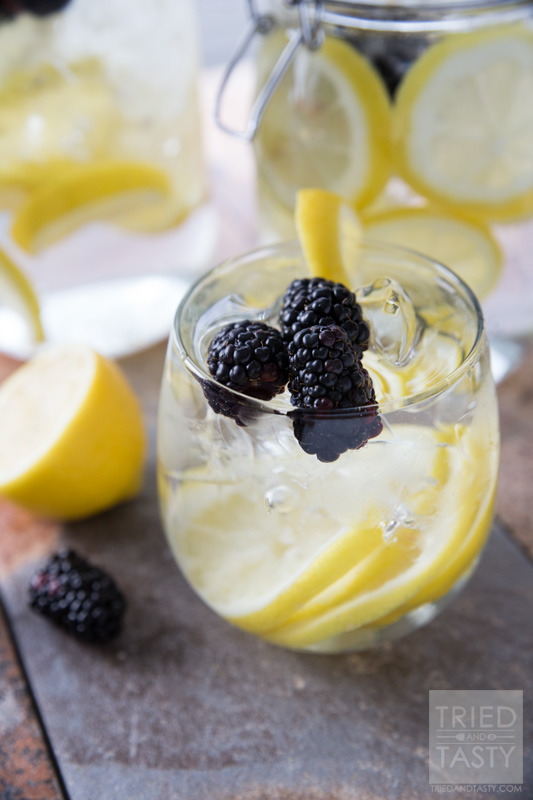 You'll want to make this Ginger Pear Cinnamon Vanilla Bean Water in the fall or around the holidays. What a delicious flavor combination! Those spices and vanilla also pair well with apple.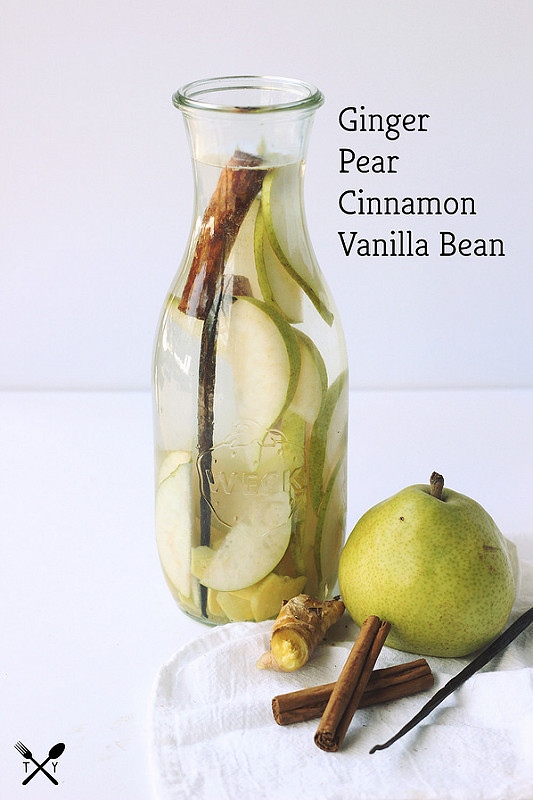 Try Grapefruit Rosemary Water for a tasty flavor combination that tastes a little like a cocktail (but without all the bad-for-you stuff).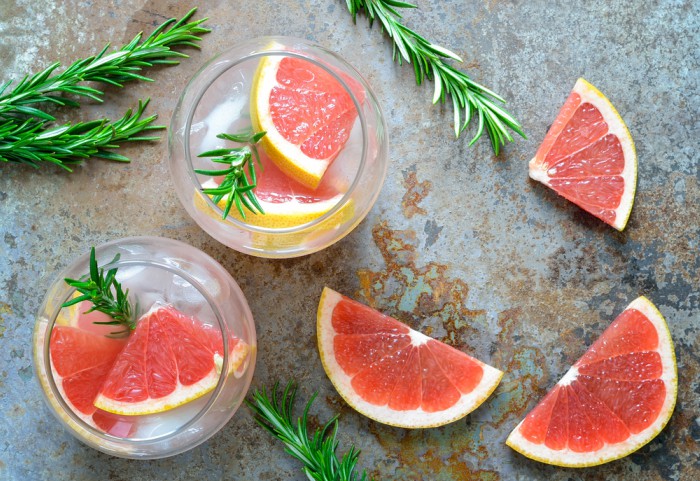 Get a taste of the tropics with this yummy Pineapple Mint Infused Water. It has a little cucumber in it, too.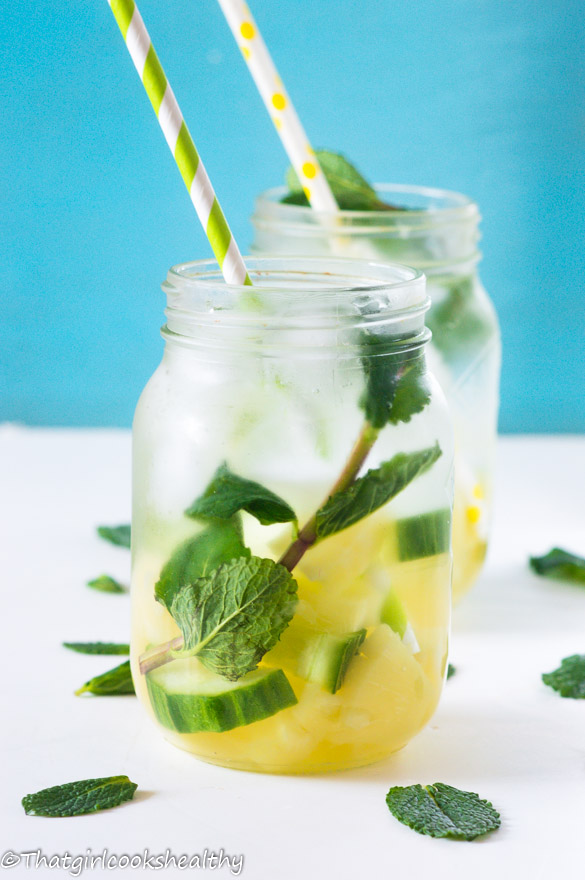 Pour yourself a tall glass of Strawberry Watermelon Infused Water on a hot summer day. Instant refreshment!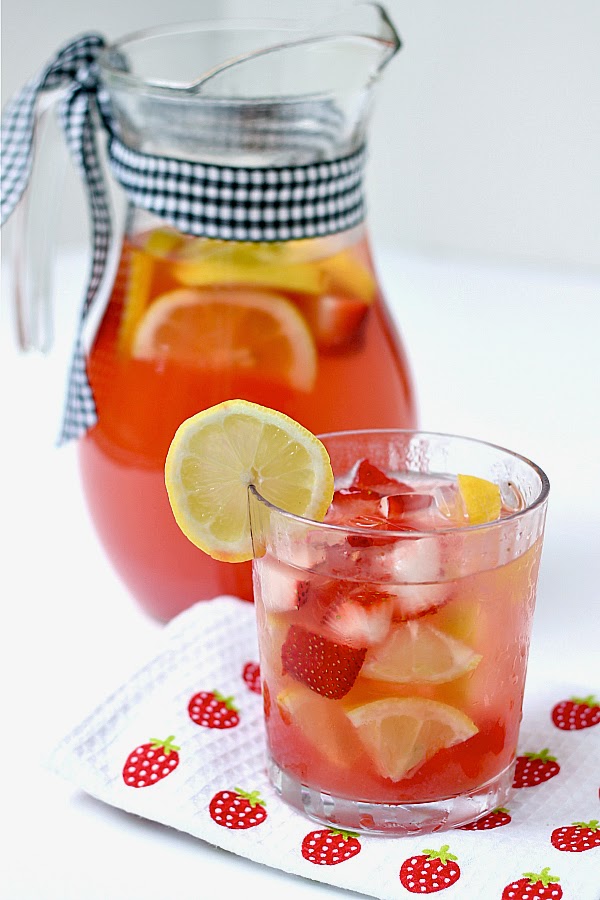 Two oranges and a handful of blueberries infused into your water give you this delightful Blueberry Orange Agua Fresca.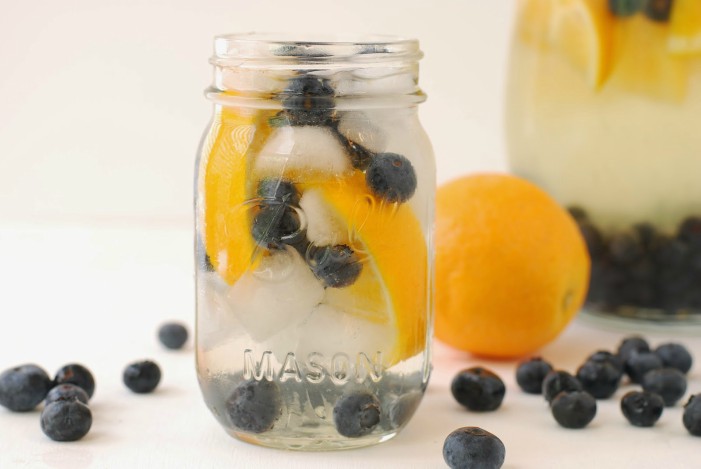 Berries and lime together are absolute bliss, so try them in this Muddled Berries and Lime Infused Water recipe.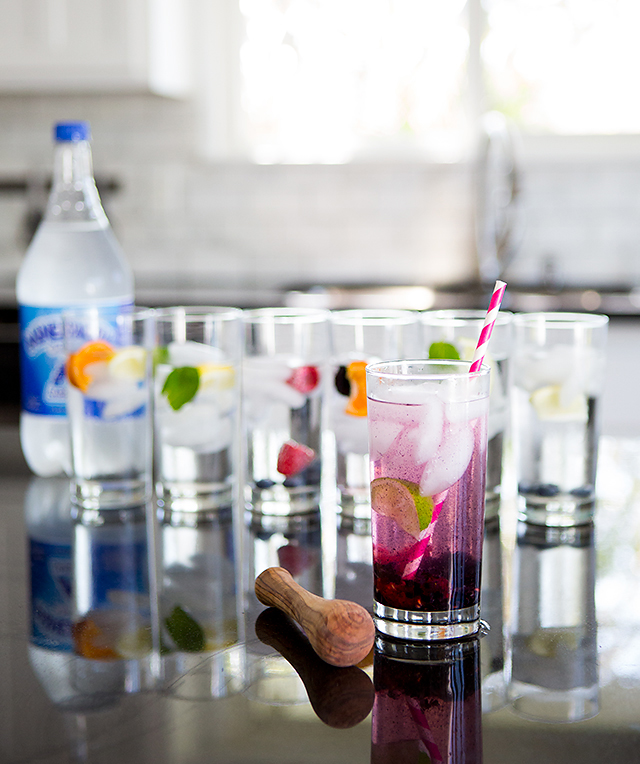 This Orange Kiwi Infused Water looks so bright and cheerful! It's like a glass full of sunshine.
Cucumber, Watermelon and Mint are such refreshing foods on their own… can you imagine them in a tall glass of icy water? Yum!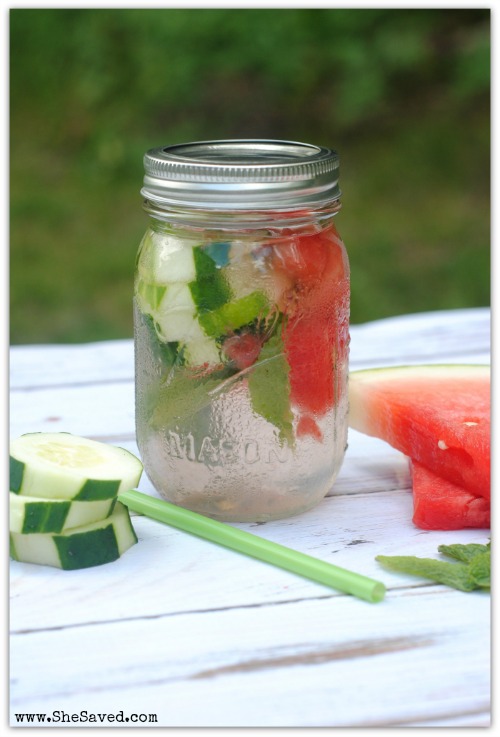 Strawberry Basil Water is an easy way to get your 64 oz. a day. You won't be able to stop drinking this combo!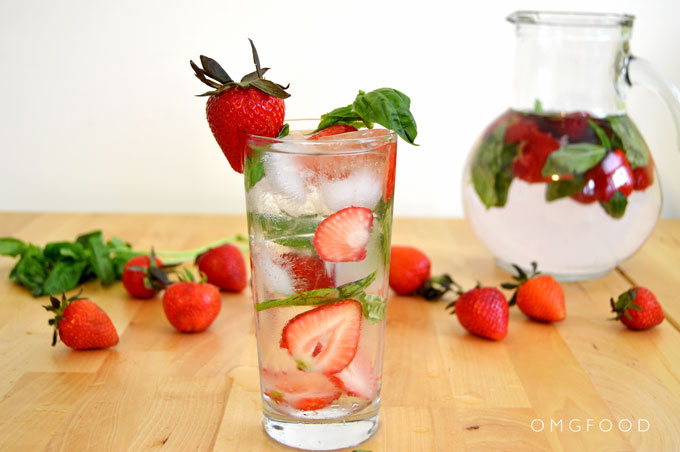 Berry and Kiwi Infused Water is colorful and fun. This will be a favorite for the kids!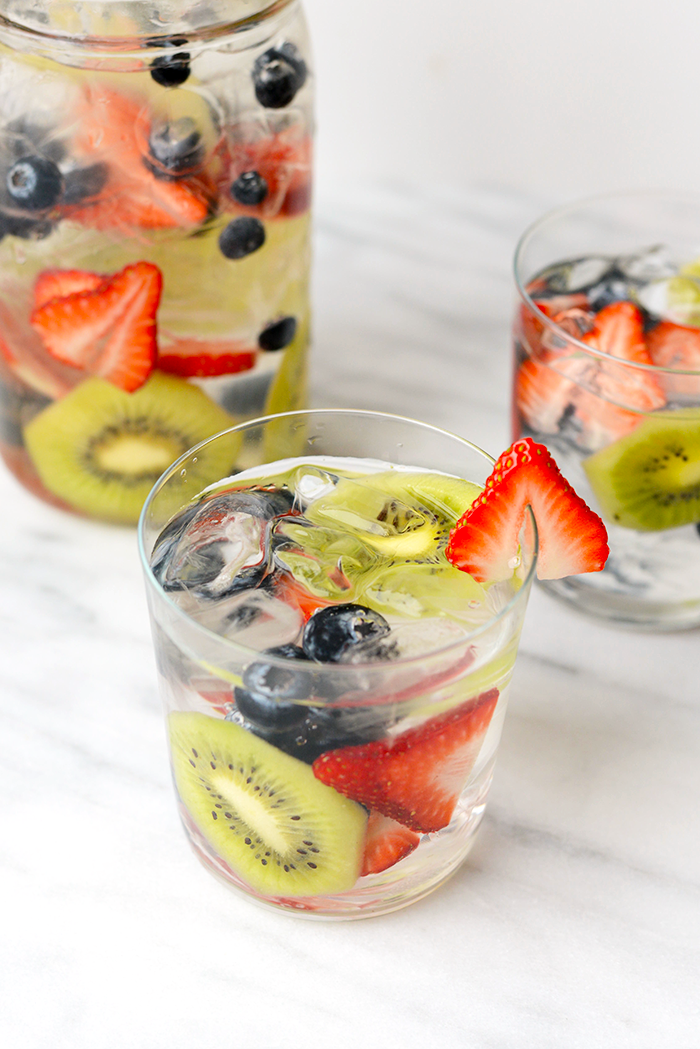 This Citrus Infused Mint Water has not only oranges and lemon with mint, but some delicious pineapple is thrown into the mix, too.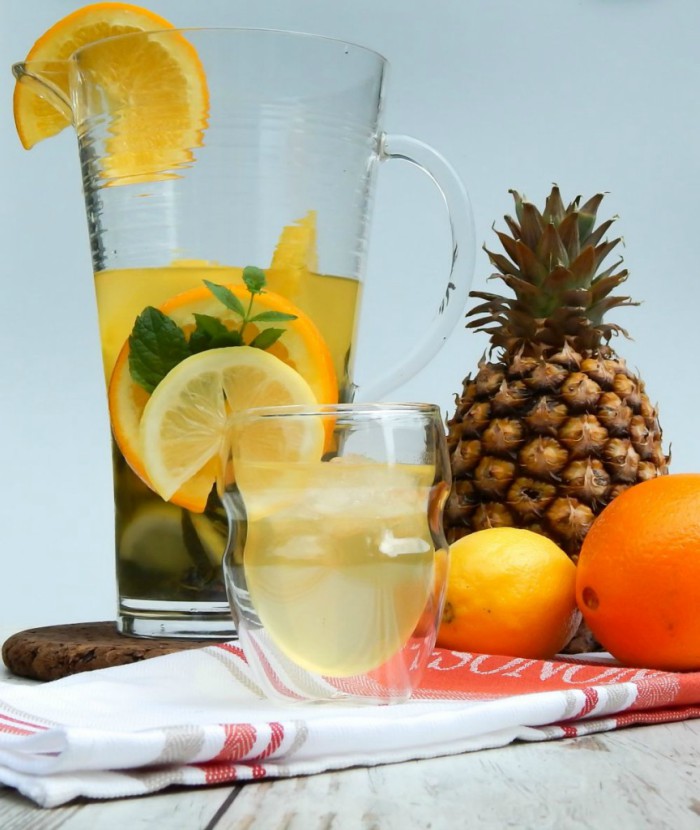 Strawberry Orange Mint Water energizes and aids in digestion.