Looking for cute ponytails and more ideas to try for a great look?? Many Moms don't have time for fussy hairstyles. By the time you get the kids up and ready for school, then out the door, you've barely had time to brush your teeth, not to mention put on mascara, right? These 15 great ponytails will do the trick to give you that polished look even on busy mornings!
Our recent post on EASY Mom Hair Styles went bonkers – as did hair hacks your locks need. So we thought we'd put together some of the cutest ponytail looks you've seen. Perfect for when you've only got minutes to get yourself ready and out the door,  choose cute and quick – and upscale your ponytail into a masterpiece without using hairspray in seconds!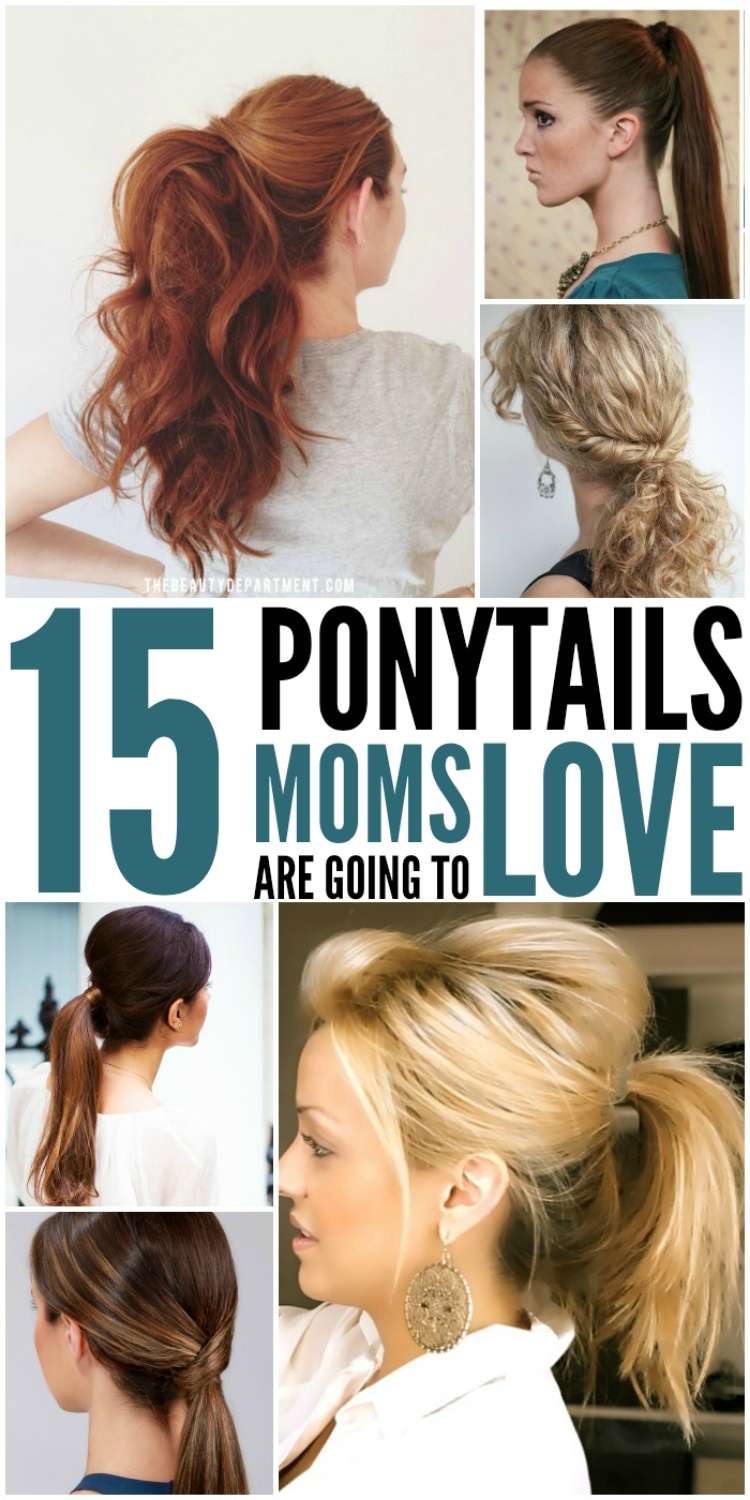 Cute Ponytail hairstyle ideas that take seconds to look great
1. Two-Ponytails in one for perfect ponytail results!
Want a long, full ponytail but don't quite have the length for it? No need for a magic wand for this tip! This two-ponytail hack will save the day! Start by sectioning your hair into two – from ear to ear – so you have a top section and a back section. Next, put a ponytail elastic in the back and then tease your hair at the top. Then, pull the top section into the shape you desire and then use a second elastic to secure the ponytail into the first tied section. Finally, take a look in the mirror, fluff them up, and you're good to go. This ponytail will look fabulous for night or day!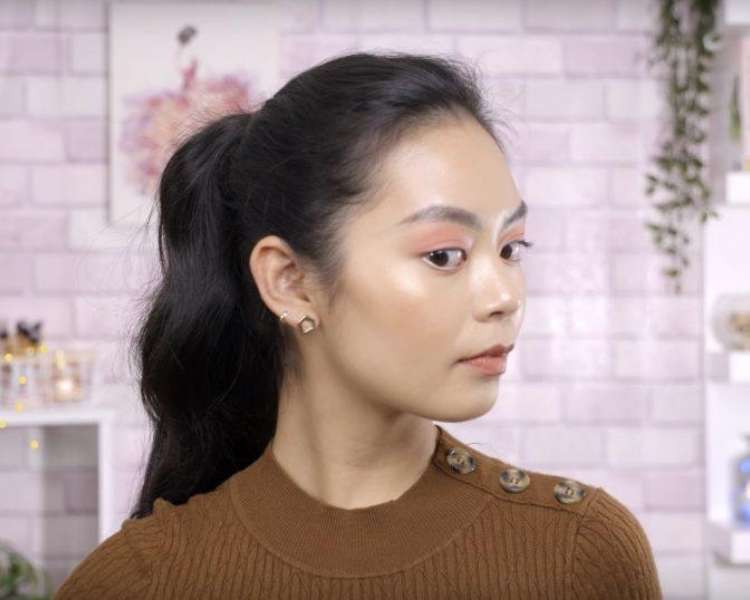 2. Give your ponytail volume with this simple tip.
If you're rocking long, thick hair this big and wavy ponytail is just what you need! Begin with a ponytail at the base, then take the left section, sweep it to the right. With the right section, twist a little and sweep it over to the left. Add a little curl for texture, tease it a little, pull it up, and POW! What a pretty style with natural texture. Look at those lovely loose waves!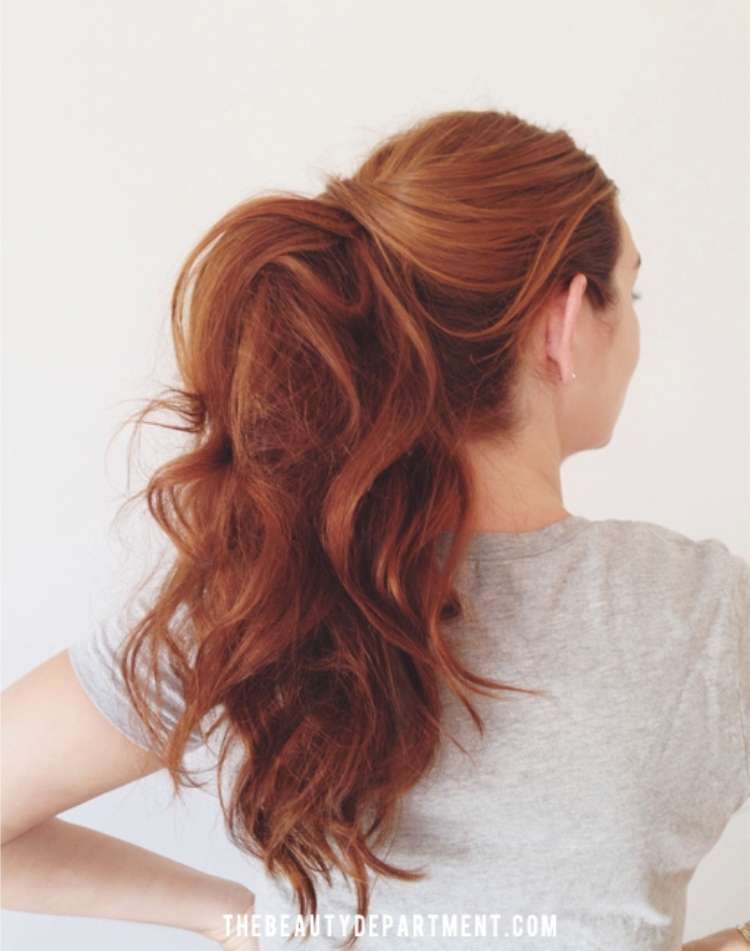 3. Cute ponytails – with style on the side.
Got long locks but tired of the classic ponytail or high pony? The side ponytails you loved as a kid will save the day! For the most part, we've outgrown them, right? Think again. For a grown-up version that looks soft and romantic, try the side low ponytail. Start with the ponytail at the ear level, giving volume to the ends and wrap a piece of your hair around the elastic. Now this is one of those easy ponytail hairstyles that will never run out of style!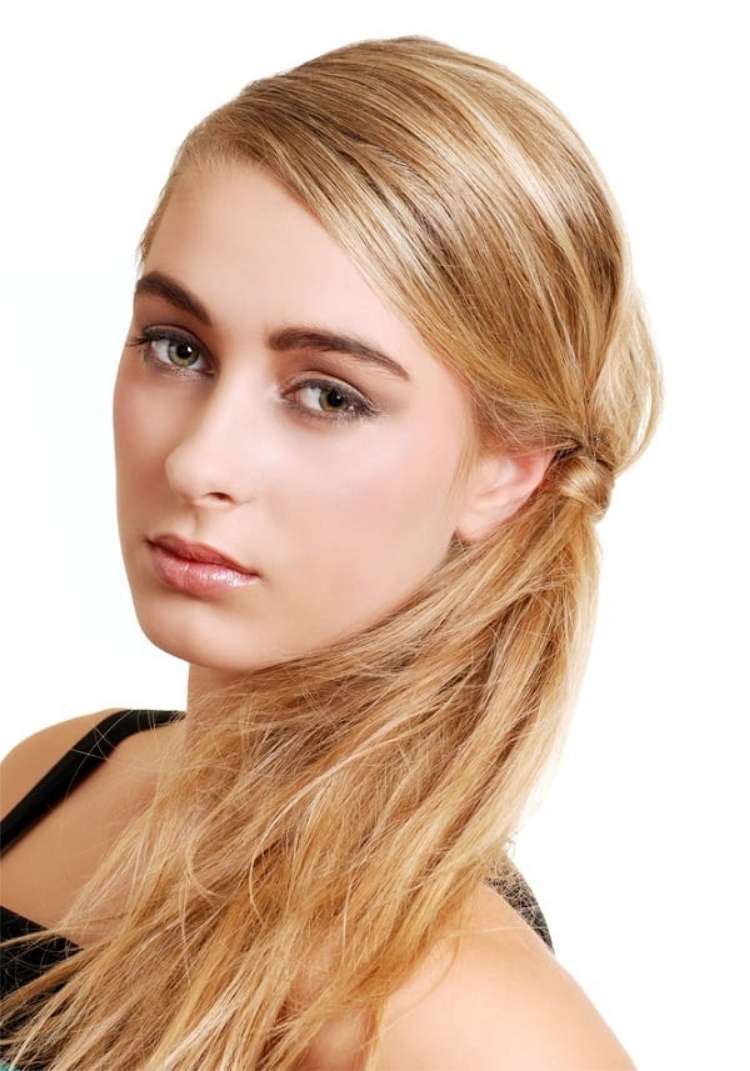 4. Quick and sleek ponytail idea
This straight and tight ponytail will actually give a sleeker, polished look to your hairstyle. Blow dry with a flat brush, and run a straightener over your hair once it's up in the ponytail. Quite a cute low pony! You could wear this ponytail to a sport game, the office, or even around the house for a tidy look.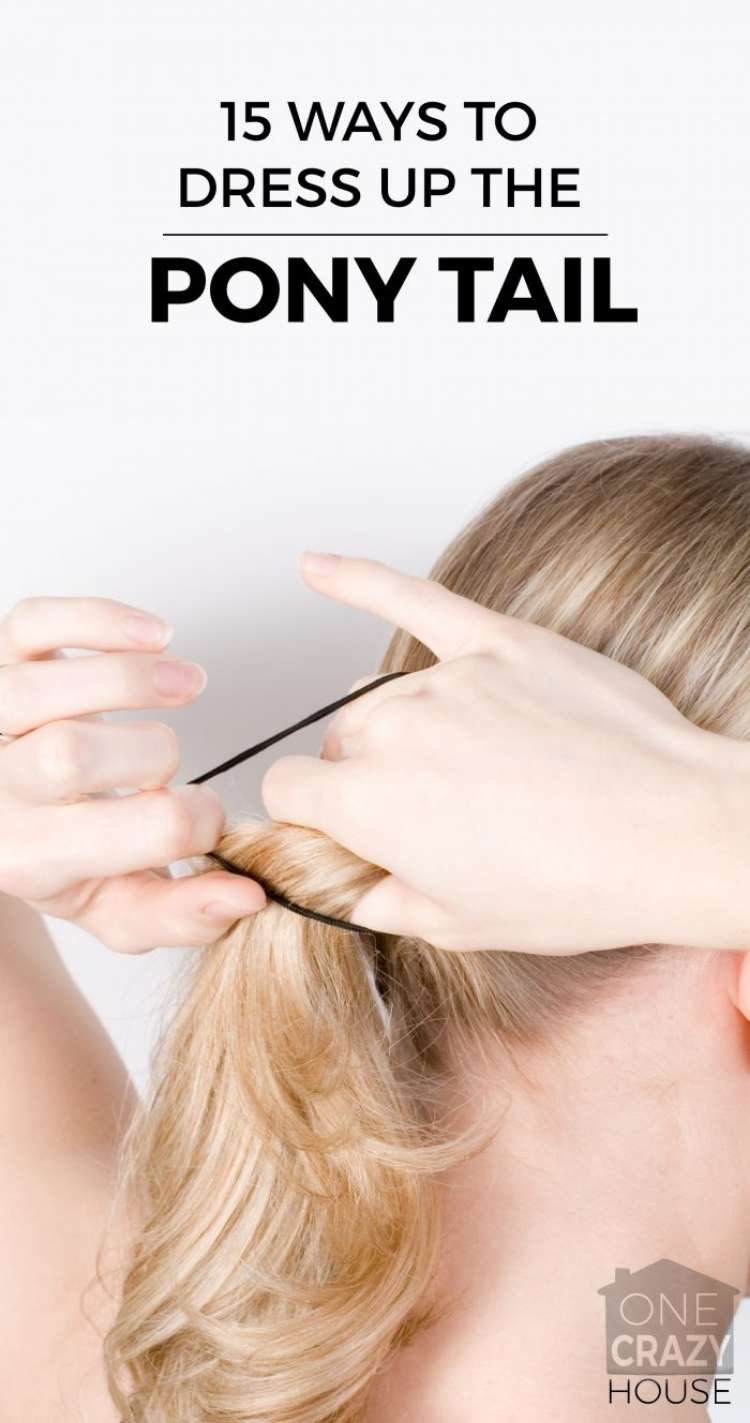 5. Adding a scarf, brings cute ponytails to the office with style.
Add something new to your favorite messy ponytails. A polished low ponytail using a small scarf is perfect for wearing to work. This fabulous hairstyle can add a little color, depending on the scarf you choose. Creating this classy and great hairstyle look is quick and easy when you follow these steps:
Pull your hair back into a low ponytail
Take a small scarf and push the corner underneath the hair elastic in the ponytail.
Slide the scarf halfway through the elastic
Tie the scarf over the cute ponytail
And now you've got the perfect, quick and easy look for the office!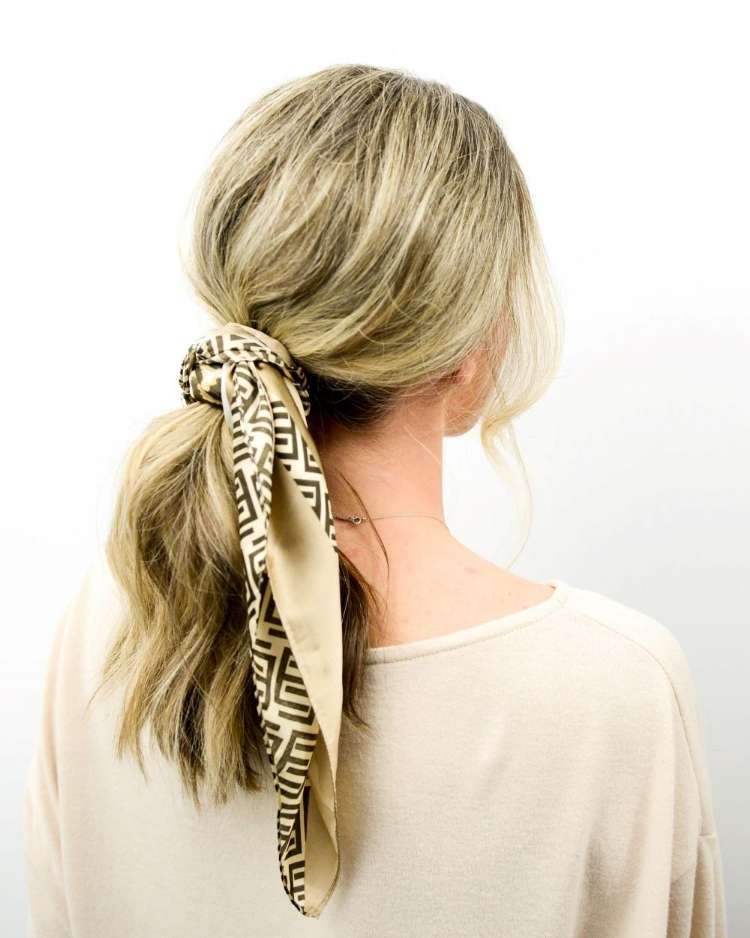 6. Cute ponytails can be an amazing way to showcase curly hair.
Here's a twist-over ponytail for naturally curly hair. The curls in the hair create interest and volume in the ponytail – creating a quick and easy hairstyle that looks amazing! If you don't have curly hair, you can use the wave roller to add movement and texture to the hair. Love that natural hair effect!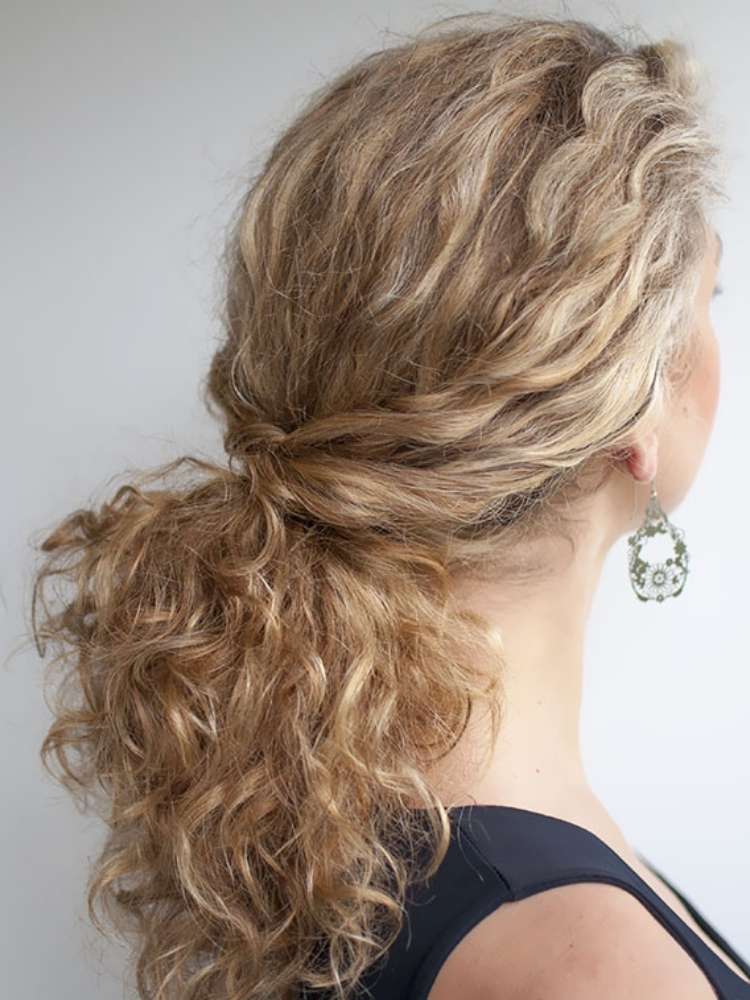 7. Combining braids and cute ponytails is a perfect blend for a hairstyle!
How about a twist from the usual braided ponytail and ponytail updo? Adding a braid with your cute ponytail creates a look that works for a day of adventures with the kids or working at the office. This quick and easy hairstyle could even be worn for your dinner out. Start on each side of your hair and braid towards the center at the back of the head. Gather the ends and all your other hair then secure into the sweetest looking ponytail. Amazing!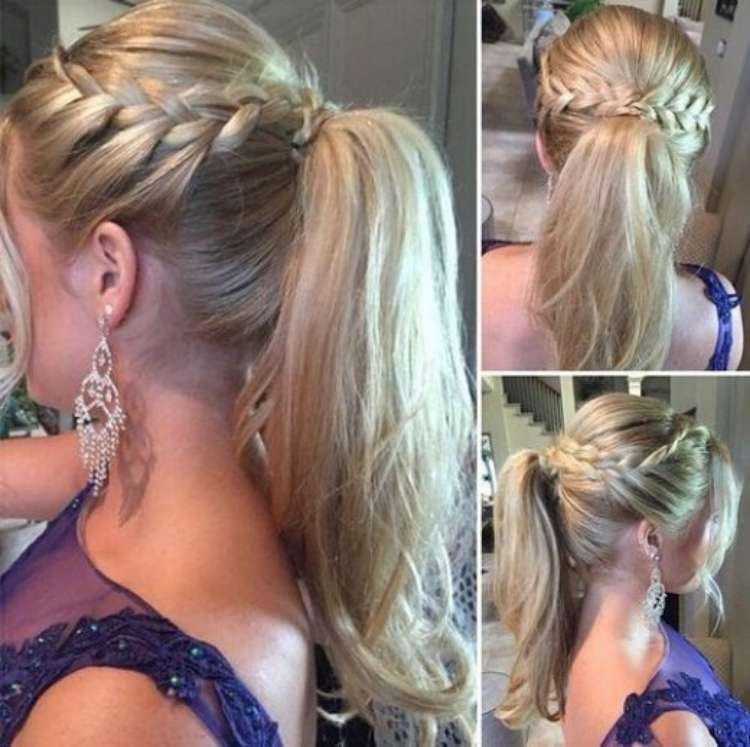 8. Cute Twisted ponytails idea
Create this lovely piece-y ponytail by adding texture to the hair, dividing it into three sections, and twisting them to form a low ponytail. When you're experimenting with your hairstyles, you can use the same idea multiple ways to create cute ponytails whichever way you create them. Previously, we used this three-section twist to create a high ponytail and now we can use the same method to create an equally gorgeous ponytail at the nape of the neck.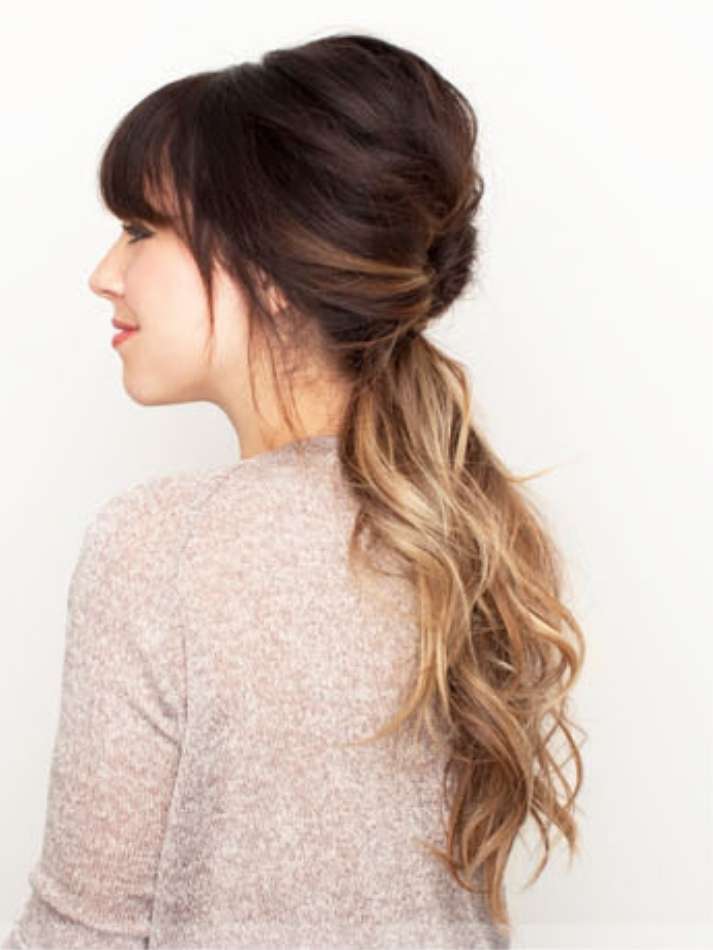 9. Go for the vintage look with this super stylish retro ponytail.
These simple steps will have you walking out of the door with the perfect ponytail, as show in the video tutorial
Create a side part and clip the front section (measure using four fingers from the forehead).
Tease the back of the hair up into a retro bump
Secure into a ponytail at the back of the head
Sweep the front segments to the ponytail and clip into place. Wrap some hair around the ponytail to hide the elastic
Curl the ponytail to finish off and see the cutest of cute ponytails!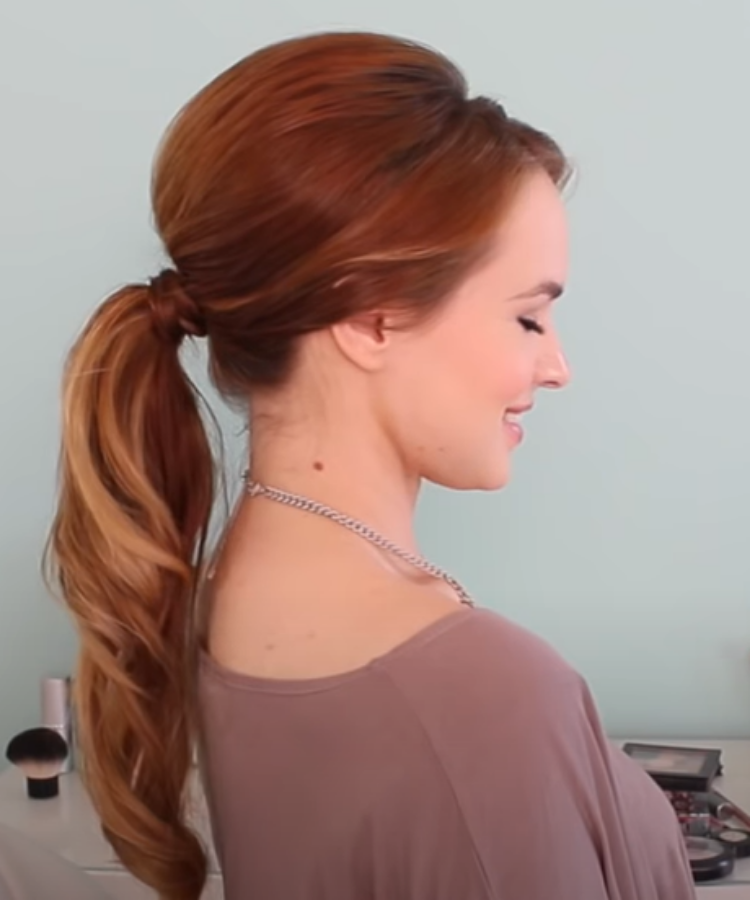 10. Try a French braid and ponytail combo for a fun change of pace.
Half a braid and half a ponytail, this combination is super simple and stylish! Simply start by braiding the top section of your hair. Then finish with a ponytail. Voila! Quick, easy and super cute ponytails are so handy for the busy mom. This one is certainly a keeper! Use a fun hair tie or ribbon on the elastic to add some color to your hair-do.

11. The knot ponytail is one of the easiest cute ponytails.
A knot in your hair? When it's for cute ponytails – yes, please! All you have to do is: separate your hair into two sections and knot two times, then secure. This knot ponytail is a quick, easy and versatile hairstyle – perfect for work or a picnic out with friends.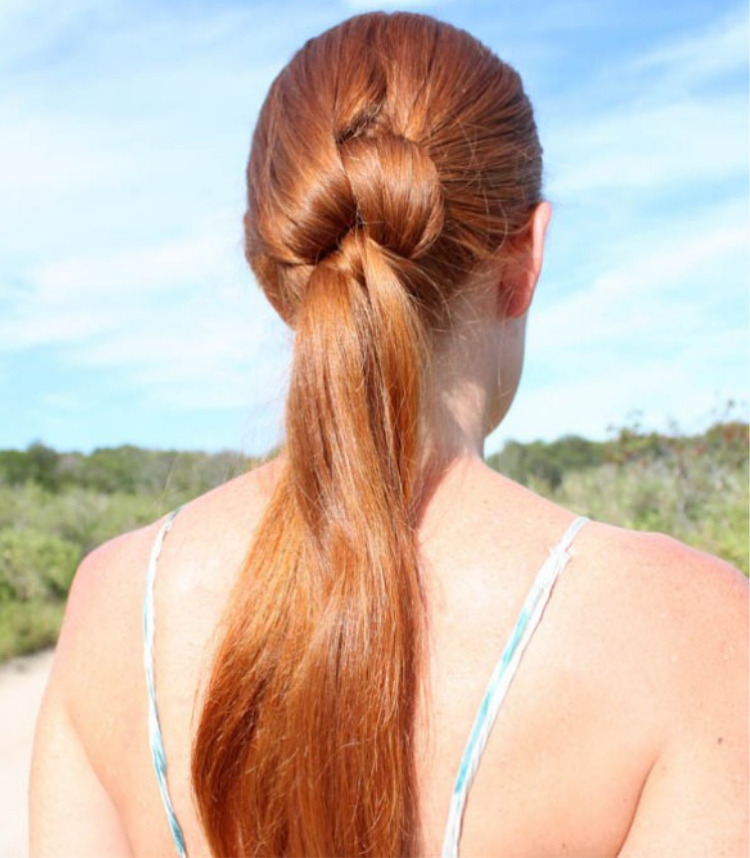 12. A list of cute ponytails wouldn't be complete without this super fun segmented style.
Segment the hair and secure with an elastic in around seven places down the length of  this segmented ponytail. Get volume in your hair-do by teasing at the crown before pulling it up and then adjust with your fingers to slide more volume into each segment along the ponytail. Wrap a piece of hair around each elastic to cover the hair tie and enjoy the polished look of a cute ponytail that has some interest.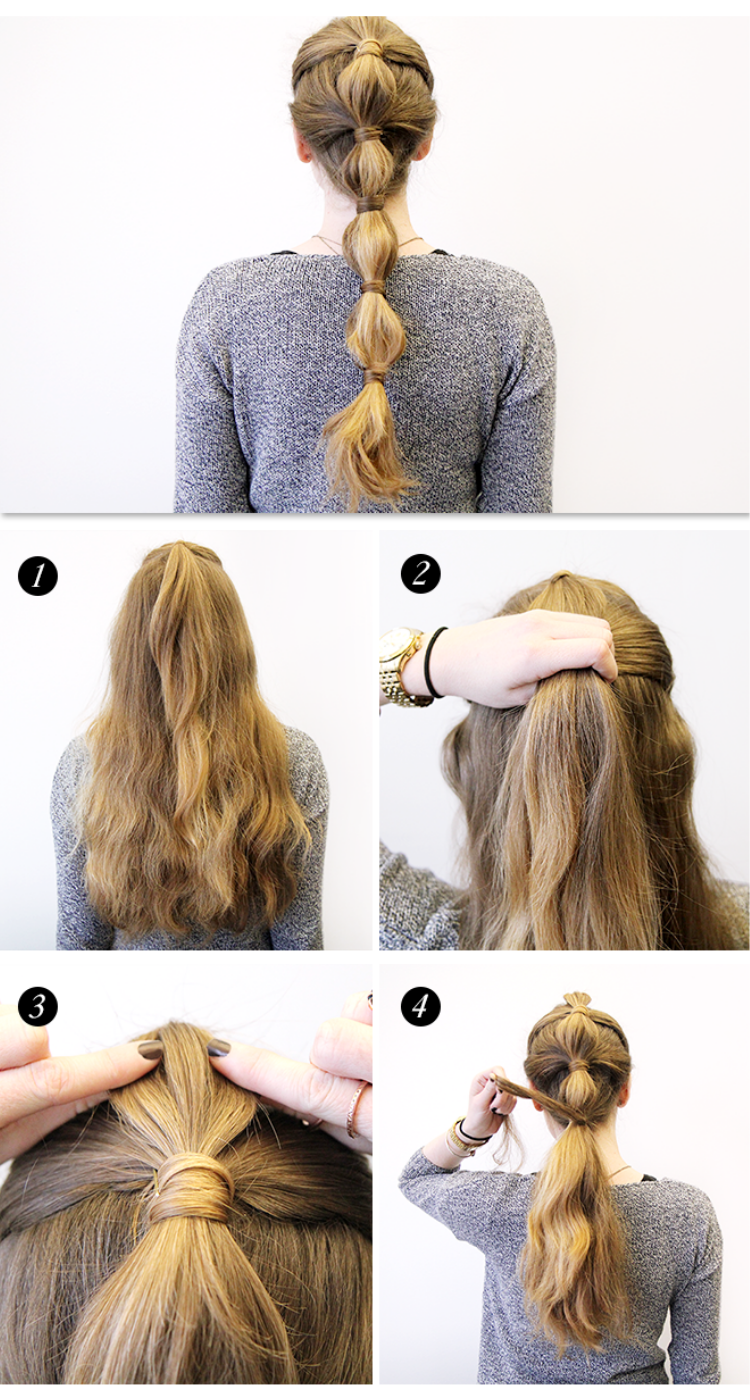 13. For really long hair, you can't go wrong with a sleek ponytail for a moms' night out.
This sleek ponytail is beautiful! Start by pulling the hair up into an elastic, making sure to smooth the hair up into the ponytail. Then, pop some serum into your hand and slide your hands in the direction towards your ponytail, to smooth away any fly away hairs. Finish with a spray of hair spray to create the sleekest, cute ponytail ever! This is a ponytail that busy moms can wear for so many events, from taking the children to school to going out for dinner.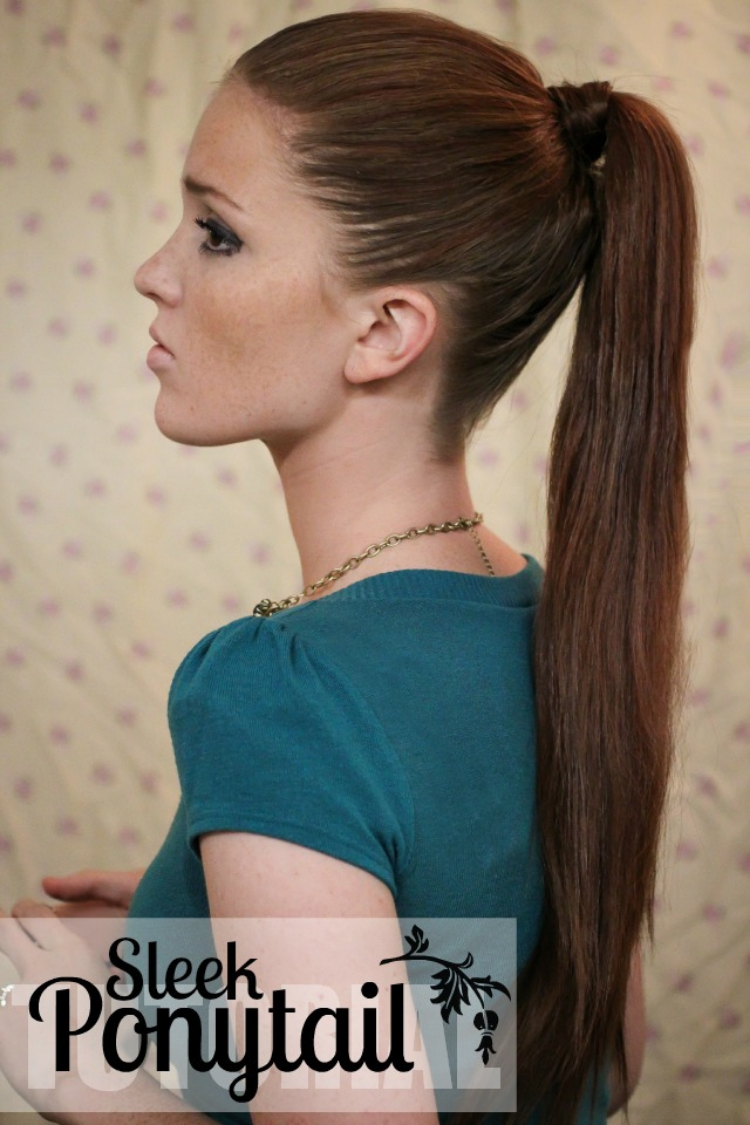 14. This quick and easy up-do is really just a tucked ponytail.
Make a loose ponytail at the nape of the neck and pull the end of the ponytail through the elastic, creating an inverted ponytail. Next, tuck the loose end of your ponytail into the gap under your rubber band. Use pins to secure your hair. I have really thick, long hair, but this style will work for all different textures and lengths. This tucked ponytail is the perfect quick and easy cute ponytail, to have you out the door in minutes.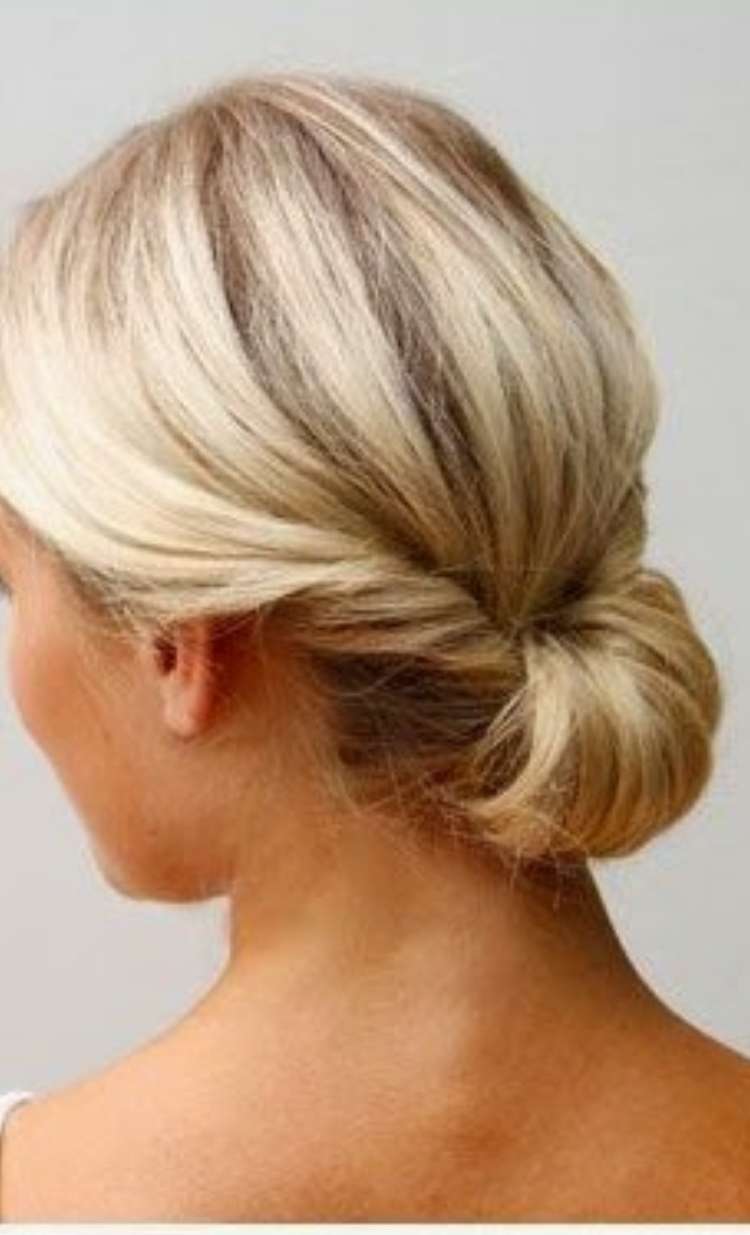 15. For a cute, everyday style, try the half up, half-down ponytail. So pretty!
This smart ponytail is the speediest of the cute ponytails. You'll have your hair up and the perfect style of half up, half down shows that you have made an effort and it looks great! First, segment the hair and secure the hair from the crown into an elastic band. Next, fluff up the remainder of the hair, or twist the curling iron through the hair that's left down – to add some texture and volume to this hairstyle.
Looking for hairstyles for girls?  We got you covered.
Tools to Uplevel Even the most Blah Ponytails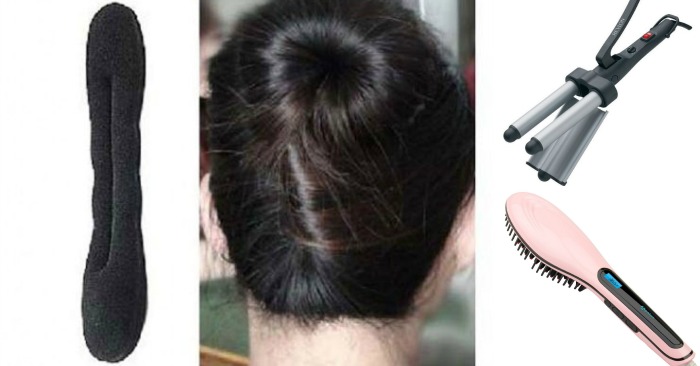 Which of these lovely and cute ponytails have you tried so far?