Have you ever had this happen: you go into your closet (or wherever you keep you scarves and they're a tangled mess? Or maybe you find yourself saying "I forgot I had this scarf" because it got lost in a pile of stuff? Well, now that autumn is here, you'll be sporting your scarves more regularly. But this is kind of hard to do when you can't find your scarves or they are in a tangled heap. Put an end to the frustration with these tips on ways to organize scarves. They will help you keep them neat and tidy whether they're in your drawer, your closet or on display in your room.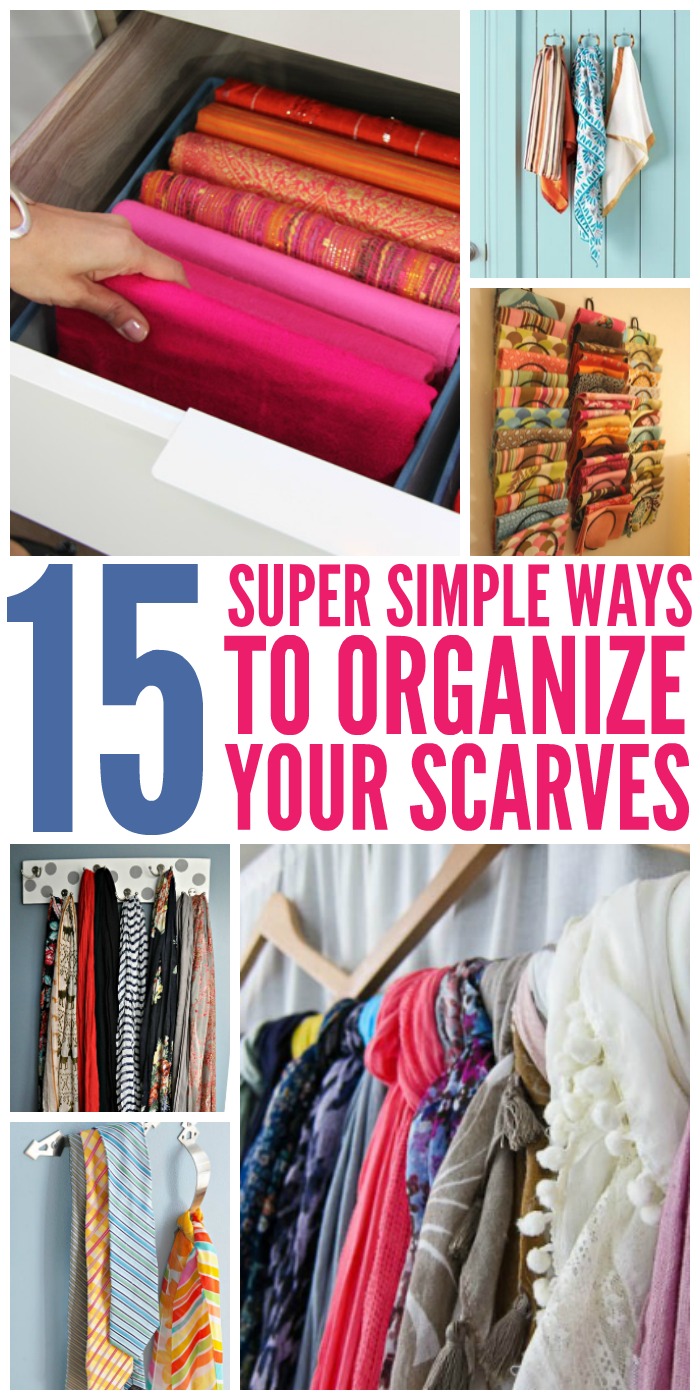 Simple Ways to Organize Scarves
Wrap scarves around cardboard to keep them organized and wrinkle-free in your drawers.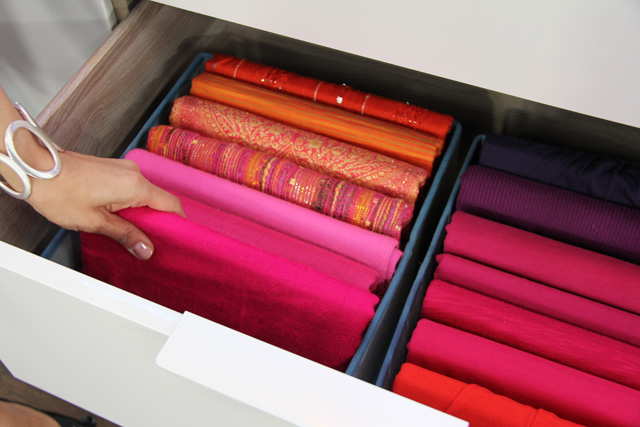 A wine rack for scarf storage? Now that's just genius!
Store your go-to scarves on shower curtain rings for easy access. Change them out every season so you can always grab your favorite accessory in a flash.
This gal used tension rods to create a scarf storage nook for her many, many scarves. Anyone else jealous of her scarf collection?
A zip line from IKEA is the perfect tool for stringing some shower curtain rings and scarves in just about any space.
Scarf Organization Doesn't Have to Be Expensive
The only thing we love better than organization ideas is a cheap organization idea. Buy some plastic cups from the Dollar Store to recreate this easy scarf storage system.
How much do we love this stylish idea for storing scarves? Install a few pretty door handles on your closet wall, and just knot your scarves around them.
Install towel bars on the back of your closet door to hang your scarves and make the most of every inch of closet space.
Cut PVC pipe into individual scarf holders to keep them organized in your drawers. This is a great trick for your husband's ties, too!
This over-the-door shoe organizer is one of the best ideas yet for organizing scarves.
This scarf display was made out of soup cans and ribbon! It's super easy to make… all you need are empty cans, a hot glue gun and some ribbon.
Here's a simple idea: knot them over a couple of clothes hangers.
Create a clothespin storage system in just a few minutes.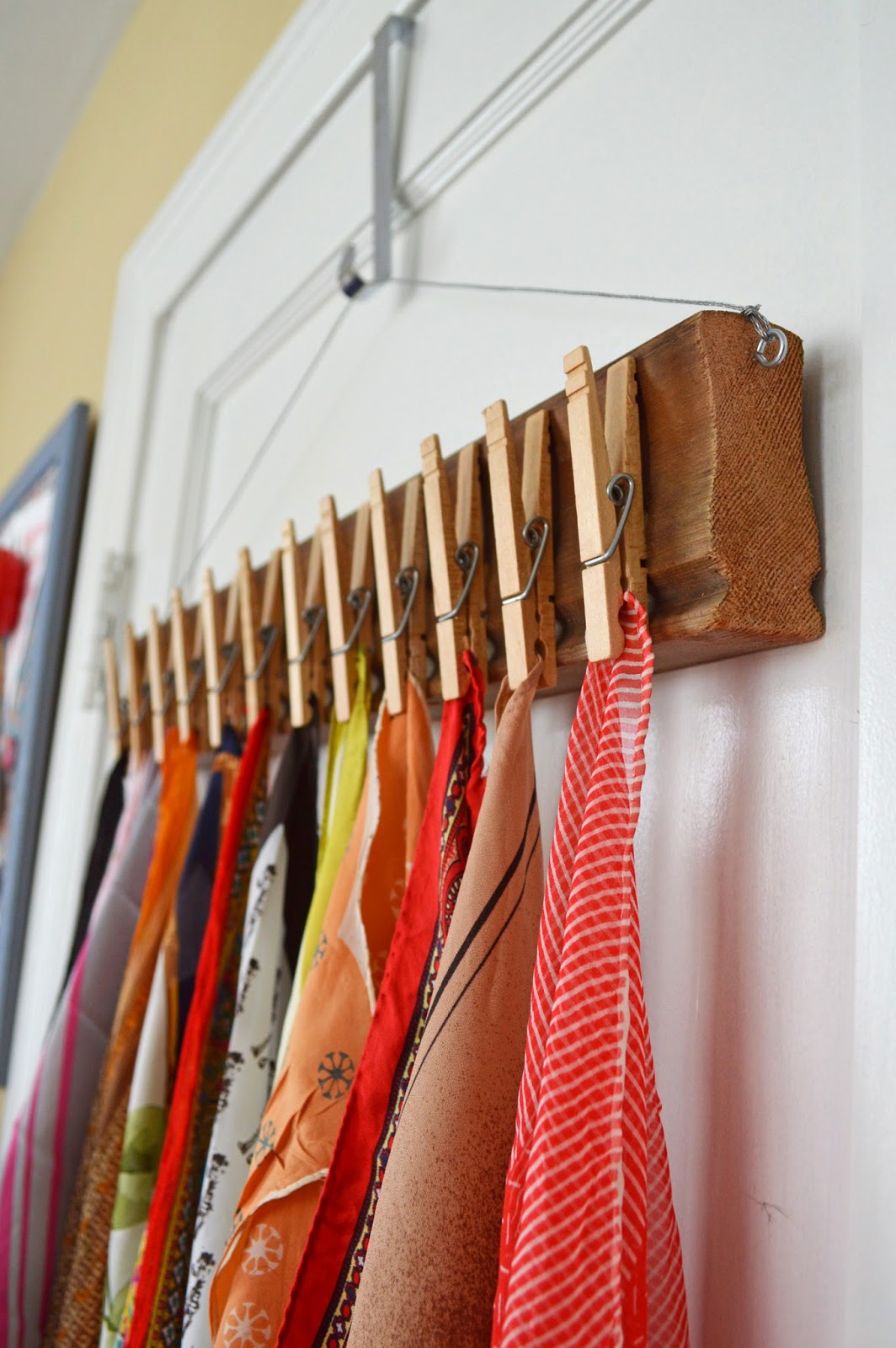 Paint a board to make it pretty, and install as many hooks as you need to hang your scarves. This is a great idea for the mudroom, too!
Wall-mounted mail sorters are a neat and tidy way to store scarves. You'll need to wrap them around cardboard or poster board first.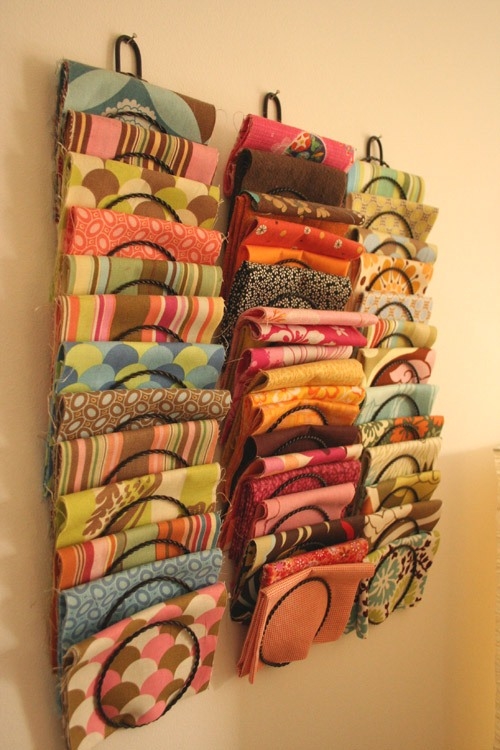 Never dig through a pile of scarves again! Whether you keep them tucked in a drawer, hanging in a closet, or displayed on a door somewhere, You'll be able to find the exact scarf you're looking for in no time at all. Which tip works best fro you?