We've all been there… you've pulled on your favorite pair of jeans or the comfiest sweater only to discover something's wrong. Maybe it's a stuck zipper or a loose thread. No matter what your wardrobe problem, we've found some brilliant clothing hacks to save the day. Looking for ideas on storing your clothes? We have those, too!
Hate ironing? Toss your clothes in the dryer along with a few ice cubes to get the wrinkles out.
via The Krazy Coupon Lady
Use a crochet hook to quickly and easily mend a pull in a sweater. Works like a charm! Remember to use a small hook for small-knit fabrics.
via The Art of Doing Stuff
Unstick a zipper with a bar of soap. (See our other bar soap hacks here!)
via Good Housekeeping
Use baking soda and peroxide to get rid of oil stains. Remember to do this BEFORE you wash your clothes, and especially before you dry them. Once you dry an item, the stain is pretty much set.
via One Good Thing by Jillee
Use a cheap razor to remove pills from sweaters, pants, sweats and anything else that tends to get those horrible little balls. Don't go too fast; you may cut a hole in your clothes.
via The Burlap Bag
Pumice stones work well for de-pilling, too.
via Real Simple
Remove deodorant marks by rubbing a dryer sheet on the stain. (We have more dryer sheet tips, too.)
via Undershirt Guy
Create a garment bag on the cheap with a simple pillow case. Just cut a hole in the top to slide the hanger through, and voila!
via Bumblebee Linens
Use shaving cream to pre-treat makeup stains in your clothes.
via The Krazy Coupon Lady
Did you buy a pair of heels for a special occasion that are too dressy for your everyday wardrobe? Make them over with fabric and mod podge.
via Delia Creates
Use a permanent marker to repair bleach stains in black clothes.
via Sew Many Ways
Unshrink your clothes using this washing and stretching technique.

via One Good Thing
Want to fix that huge gap in your jeans in the back? Sew a piece of elastic on the waistband. Easy!
via I Am a Momma Hear Me Roar
Remove chewing gum from your jeans by freezing it first. This makes it so much easier to scrape off. We've all sat in gum once or twice, right?
via Wikihow
Tame static electricity in your clothes with a safety pin fastened to the inside. This really comes in handy with dress slacks!
via Good Housekeeping
Want to get more out of your scarf collection? Here are 12 ways to wear them!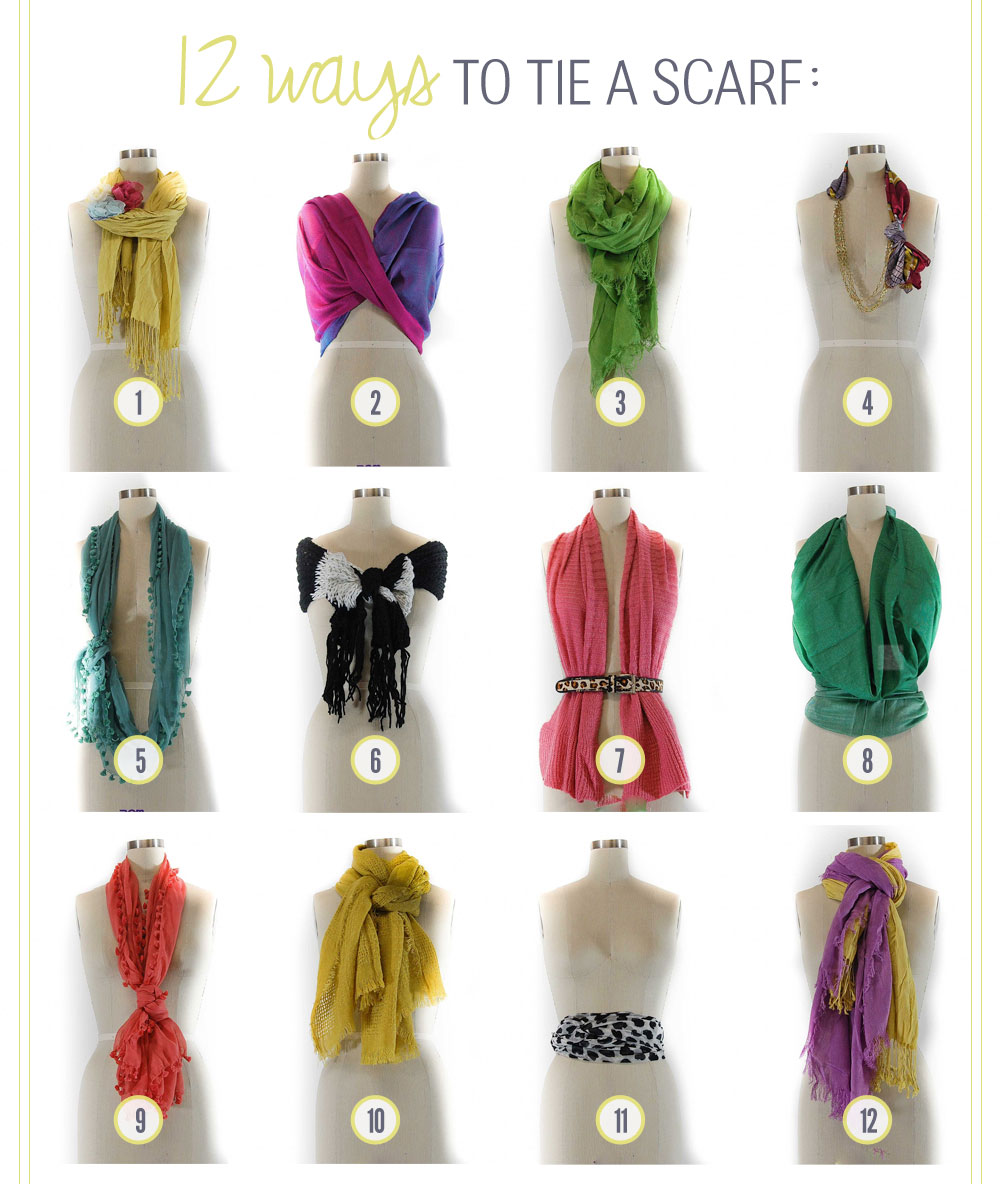 via Scarves.net
Turn any bra into a racerback bra with a simple paperclip!
via Pinterest
Wearing heels can be a real pain when your feet slip all the time. Make your heels no-slip using this modification.
via Instructables
If you liked these clothing hacks, also read: Winter Clothing Hacks