Creating fun Valentine's Day crafts for preschoolers is truly one of the most adorable things to do in the month of February! This holiday, in particular, is just prime for fun crafts yet educational DIY art projects with all the hearts, handprints and expressions of love you can soak up. 
There are tons of easy Valentines crafts and projects that your child is going to love to make. Even if you don't like keeping school artwork, you'll want to keep these treasures forever.
Here are some easy and adorable preschool Valentine's craft ideas to try with your kiddo this year (and then probably frame and hang on the wall)!
Easy Valentine's Day Crafts for Preschoolers with Handprints
Handprints crafts are seriously my favorite! Our kiddos are only that small for such a short amount of time. I love handprint crafts because they feel like they capture and preserve a brief snippet of life like their fingerprints.
Combine the sweet little handprint with a heart-tugging phrase or sentiment, and you have the recipe for making any mom cry!
Folding Valentine's Day Handprint Card
This folded hand card is too cute!
Simply trace your child's little hands on a folded piece of construction paper and help them cut it out. This is a great time to practice holding a pencil for tracing and how to hold those safety scissors! A good way to show and teach about symmetry too! 
via The Best Ideas for Kids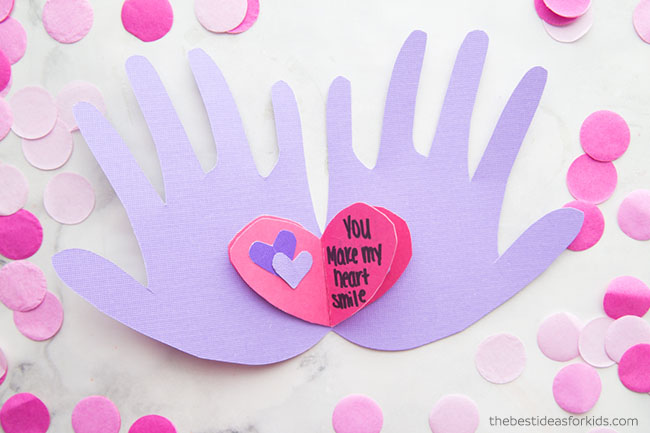 Handprint Monkey Valentine
This handprint monkey valentine is adorable! I love that the handprint is used to make something other than a heart shape in this heart-melting valentine craft for toddlers.
Via Crafty Morning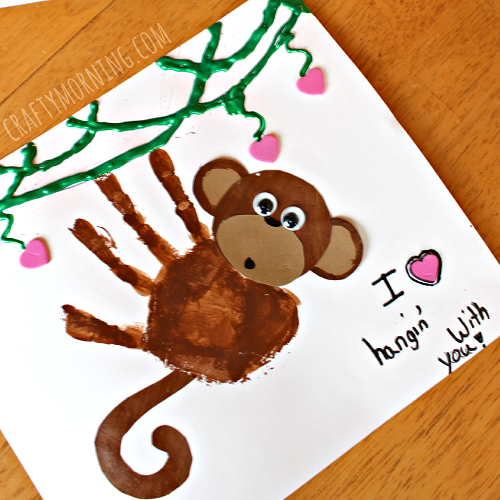 More Handprint Crafts for Valentine's Day to Try: 
Valentine's Day Crafts With Hearts
I don't know about you, but when I think of Valentine's Day, I think of red, pink and purple paper hearts everywhere. Here are some great Valentine's Day crafts that are all about the hearts!
Easy Heart Suncatcher
All you need is some contact paper, some torn tissue paper in different colors, and some construction paper to create this Easy Heart Suncatcher that will brighten up your window!
Via Moms Crafty Space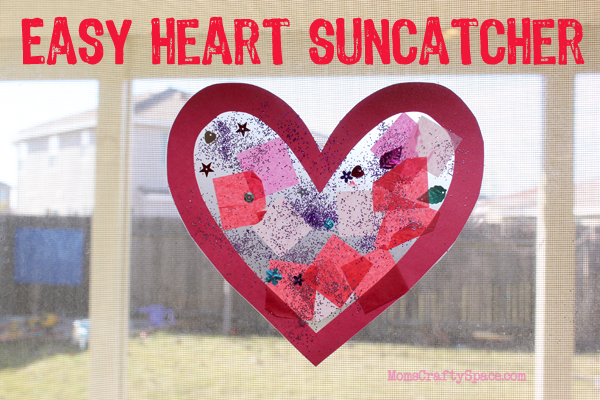 Watercolor Valentines
These watercolor valentines are gorgeous, unique and so easy! Perfect for the little one who loves to paint and have a great time squeezing in a quick lesson on the colors of the rainbow!
You could even make these for a classroom Valentine's Day party.
Via Nest of Posies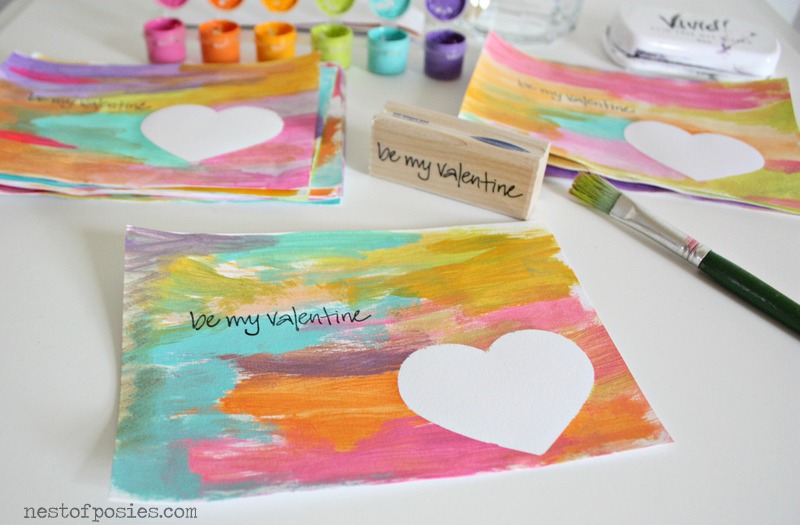 More Heart Crafts for Valentine's Day to Try: 
Preschool Valentine's Day Crafts With Paper Plates
I love paper plate crafts because they are simple to make, use supplies that we have already at home, and need little to no prep work.
Valentine's Day Heart Wreath
This Valentine's Day heart wreath is a great engagement project and decor to make with your preschooler. It uses fine motor skills such as cutting, gluing, and coloring skills!
Via Craft Project Ideas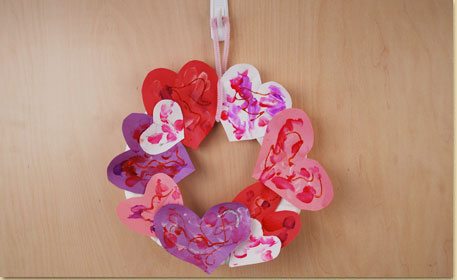 Paper Plate Sensory Heart
Not only are these paper plate sensory hearts so fun to make, but they are super important to help your kiddo's brain develop. These sensory hearts help with their fine motor skills and cognitive growth.
Because they are so portable, they make a perfect travel companion in car rides and stroller rides, too.
Via Paging Fun Mums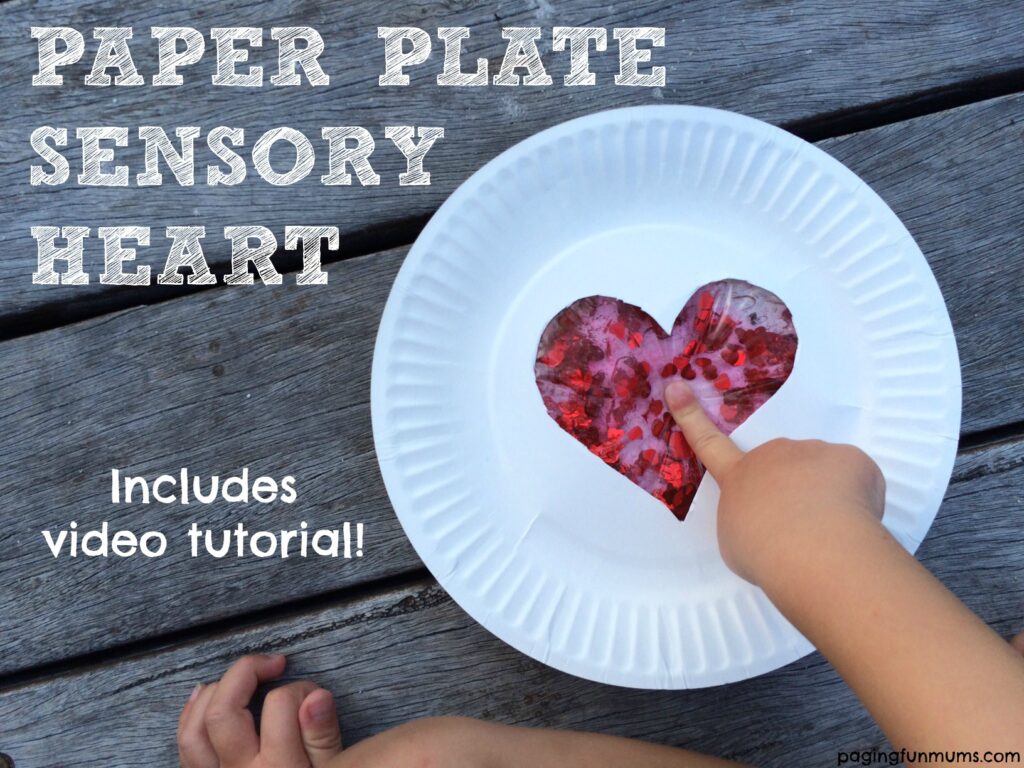 More Paper Plate Valentine's Day Crafts to Try: 
Valentine's Day Crafts for Preschoolers With Animals
Animals and crafts just belong together. I always loved to make crafts to talk about each animal and why they are so special. These Valentine's Day crafts with animals are too cute for words!
Llama Valentine Craft
Colorful, simple, and fun with lots of ability to make it unique. This llama valentine craft is perfect to give to friends, mom, and dad, or grandparents!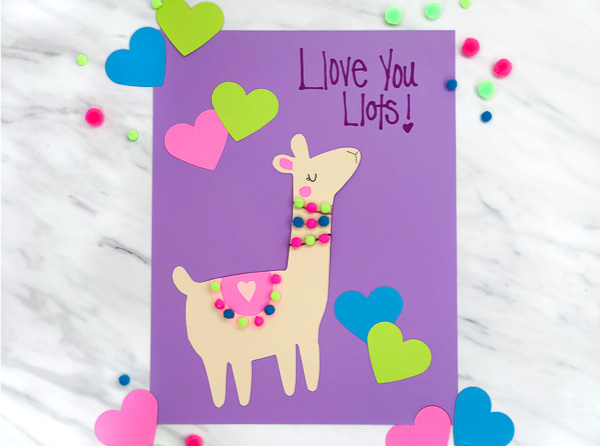 Via Simple Everyday Mom
Valentine's Hedgehog Craft
This craft has to be one of my favorites! I am all about simple, easy, colorful and adorable – this valentine hedgehog has it all!
Plus, who thinks of hedgehogs for Valentine's Day? Here's a chance to a bunch of little hearts and let your kiddos creativity shine while learning more about the hedgehog!
Via Fireflies and Mudpies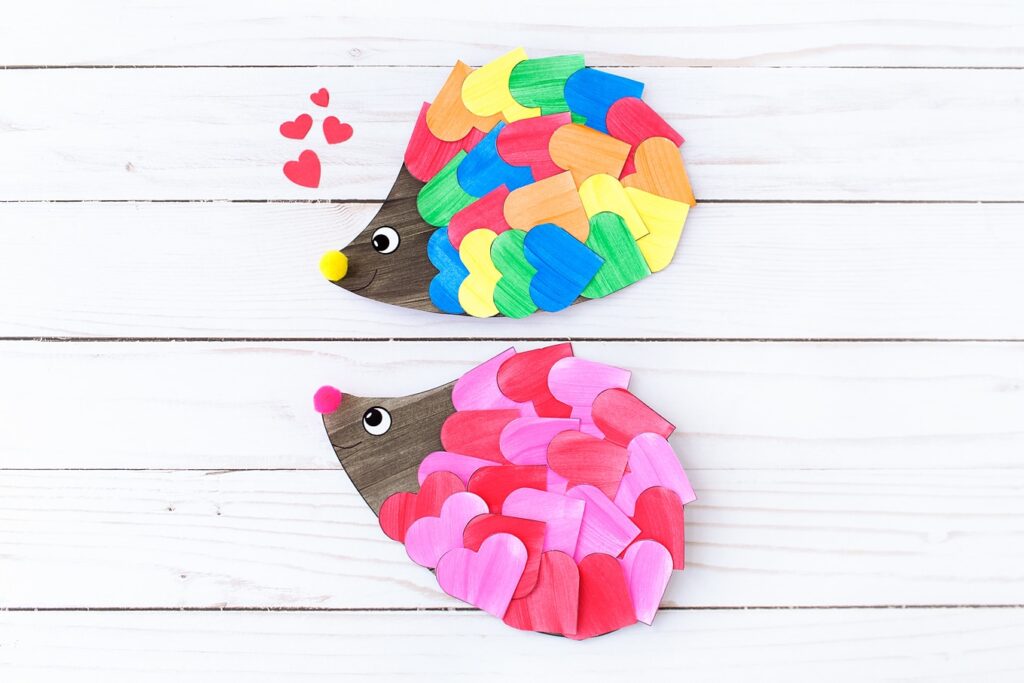 More Valentine's Day Animal Crafts to Try: 
Valentine's Day crafts for preschoolers can be fun and festive and yet, a perfect opportunity to teach your kids something new!
More Craft Ideas For Kids:
Here are some more craft ideas you can do with your preschooler:
Which Valentine's Day crafts will you create today?