You just haven't lived until you've worn a neon glow stick (or several) around your wrist or neck. They're fun to wear and wave around, but you'll be amazed at all the things you can do with these luminescent toys. Here are 18 different glow stick activities to brighten up your play.
Fun Ways to Use Glow Sticks
Have a blast in the tub! Add glow sticks to balloons for a play bathtime activity.
Take tic-tac-toe to the next level by using glow sticks as your game pieces. All in all it's a load of fun!
Add glow sticks to balloons for a change of pace! Inflate the balloon, insert the glow stick, tie it off and head outside for some glowy fun.
Make a set of glowing eyes to peer out at you – all you need is a TP roll!
Make your own glow sticks for a fun and educational science experiment.
Toss the glowstick balloons in the pool for a magical nighttime swim.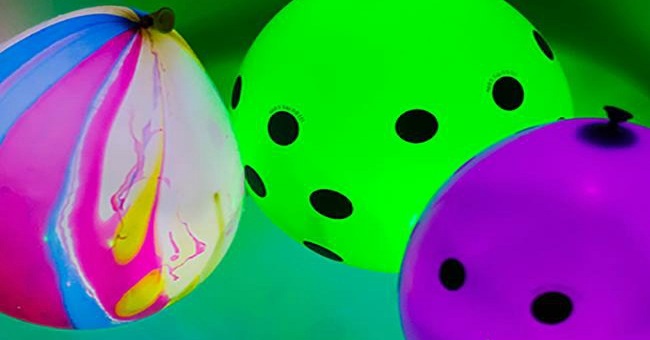 Glow Stick Activities
Spark your kids' imagination with fairy jars! It's a beautiful craft for nighttime summer parties, too.
Make glow in the dark drum sticks or jingle bell bracelets for family music time!
Slime is fun! Make it glow in the dark, like the fun kids activity below.
These glow stick lightning bugs are just adorable. Play with them or use them as a night light!
Make glowing letters and numbers out of glow sticks for a tactile activity to help your toddlers and preschoolers learn how they're formed.
Bowl in the dark! Add glow sticks to empty water bottles for a fun game that kids and adults will love.
Looking for more flashy fun? Here are even MORE glow-in-the-dark hacks and must-haves.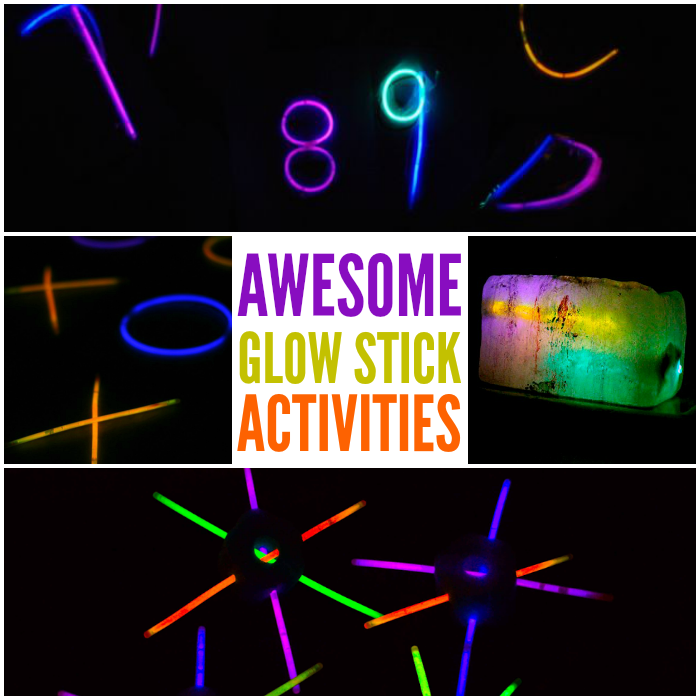 How to Use Glow Sticks in Play
How can you combine power tools and glow sticks? With this glow stick ice painting activity, of course! Insert glow sticks inside an ice block, and let the kids paint the surface. What a cool way to decorate your driveway or sidewalk!
Add glow sticks to a water bead sensory bin for colorful, tactile play.
Use glow sticks to create a glow-in-the-dark ring toss game. This would be a super fun idea for a sleepover, too!
Have a few hundred magnetic tiles laying around? Bring new life to them by using glow sticks in your construction projects.
Combine shaving cream and glow sticks for a squishy sensory bag for your toddler.
Make a go-to-sleep bottle together with glowing stars. Your kids can shake the bottle and count the stars as they drift to sleep.
The boys will love these glow-in-the-dark ninja stars, and there's a fun flower tutorial, too!
Toddlers and preschoolers will have a blast learning their shapes in the dark.
This glow-in-the-dark floor piano is such a clever way to help your kids learn the different keys.
Here's another version of the glow stick firefly to go along with reading Eric Carle's "The Very Lonely Firefly".