Do your kids love to hang out in their backyard with lots of ideas and plans? Going on adventures and exploring?? Ours do! We recently discovered TurfMutt & the Outdoor Powers (they are sponsoring this post) and my kids are off on a mission – excited to have a "green space" as part of our back yard ideas!
Thanks to Scholastic and OPEI (Outdoor Power Equipment Institute) for creating a terrific resource for families and for providing contest prizes! You can head over to the Scholastic site with your kids and read online books with your kids, they have a Climate Quest Game and even a contest for our kids to participate in!
After reading the e-books, our kids decided to create and live their own story of  becoming backyard superheroes as they improved the greenspace at our house with backyard DIY ideas, and making soup for the worms in our garden with this fun composting activity.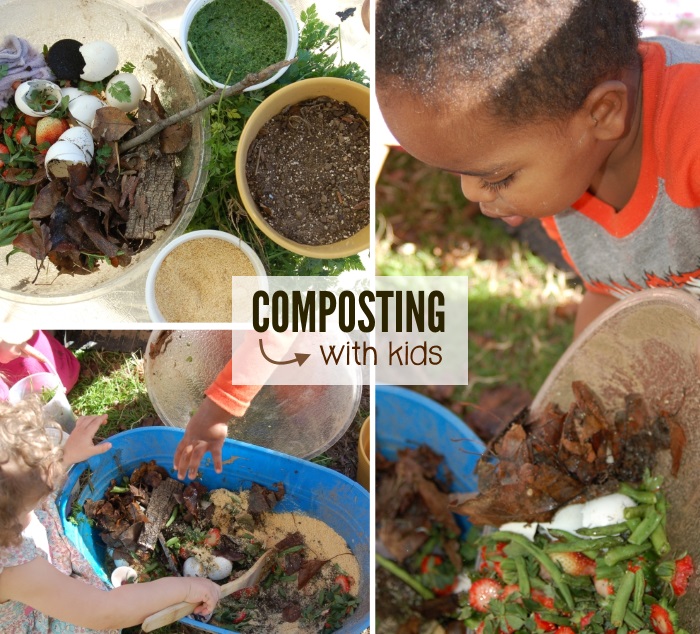 What Can I Compost?
Dirt
Grass clippings
Sawdust
Egg shells
Vegetable scraps
Dryer lint
Coffee Grounds
Stale Bread Crumbs
Other Decomposable Items
Keep reading for a full list of even more things you can compost!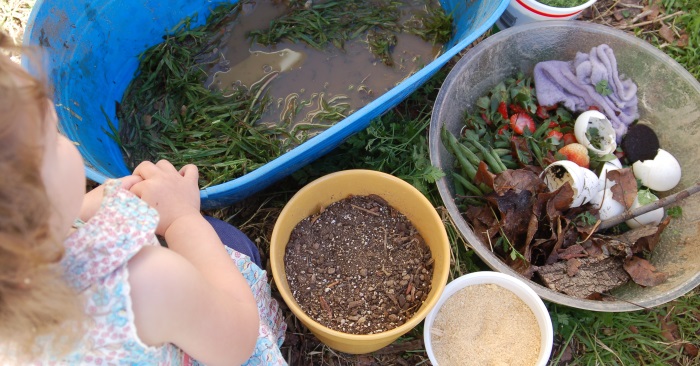 Get a giant bowl, a variety of spoons and scoops and take the bucket of scraps outside. You don't want to do this soup-making activity inside!
How to Compost:
We mashed, mixed, and stirred our compost. We even got out our pretend dishes and dished out a tea party for all the princess worms hidden in our soil. When the kids were done mixing their soup we poured cups full of the compost around the plants in our garden, giving them a nutritious snack.
Tips to Composting:
Think outside the box with biodegradable items you can include in your compost bin. We have included shredded 100% cotton clothes, toilet paper tubes, stale candy, and TONS of other items. It is great to feed the plants and worms while lessening our trash.
After your kids make their own compost soup, do the activity Grow Grass, Grow or play the Climate Quest Game, from the TurfMutt site – scholastic.com/turfmutt/parents!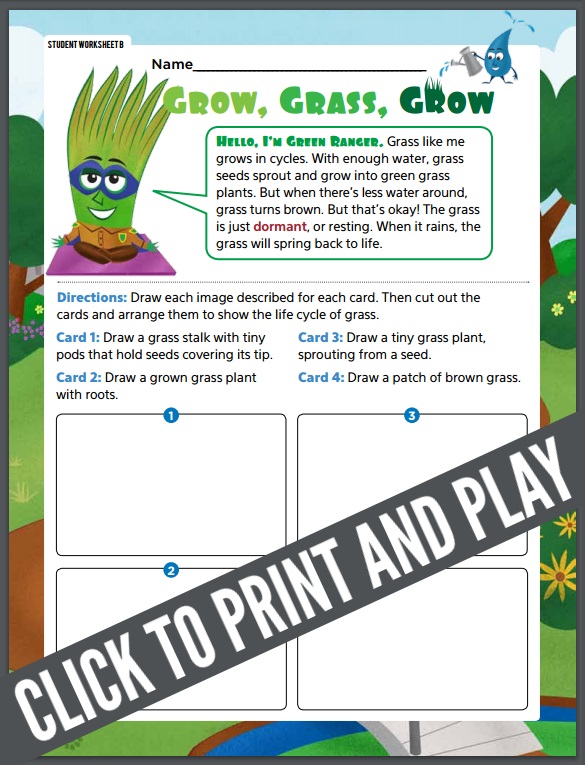 Win Big!
Panrents and teachers can enter their kids in the "Be a Backyard Superhero" Contest!
To enter your kids need to write a short essay and illustrate their story about how they are a "Backyard Superhero." For full details on entry, check out ths site – scholastic.com/turfmutt/contest. The contest ends 4/6/16.
To the winners:  OPEI is gifting 2 – $5,000 grants – one for a kiddo K-2, and another for a student in grades 3-5, to improve their school's green space. AND 100 runner-up winners will receive a free book from Scholastic… all for participating in the contest by TurfMutt.
This is a sponsored conversation written by me on behalf of OPEI . The opinions and text are all mine.