Having a basement can be a blessing or a curse. On one hand, you have lots of extra storage space. On the other hand, it can quickly become a dumping ground for all that stuff you never get around to organizing. If your basement is chaotic and cluttered (I know ours is), here are some basement organization tips to inspire you. Let's make the most of our storage space!
This is brilliant. Add wire shelves to your basement ceiling for storing lightweight (but still bulky) items like your Christmas tree and holiday decorations.
via Mom Crieff
Keep most of your kids' toys in the basement, and only bring up new ones when they tire of the current toys. This keeps clutter manageable in the rest of the house.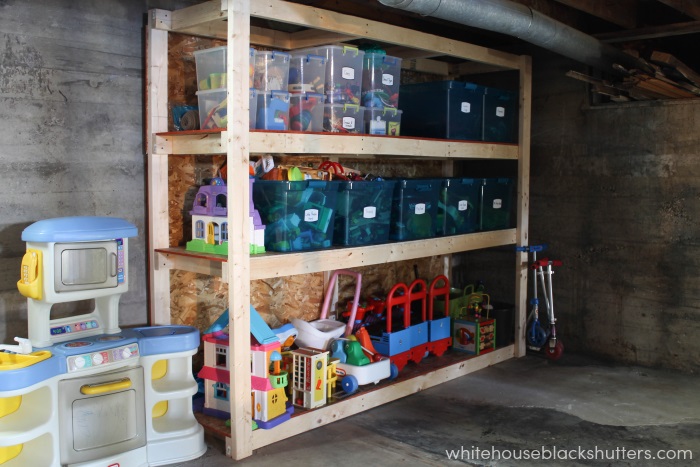 via White House Black Shutters
Put a flashlight on your fuse box so you never have to fumble around in the dark looking for the right switch.
via Martha Stewart
Have an unfinished basement? Put shelves between the wall studs to hold things like canned food and hardware.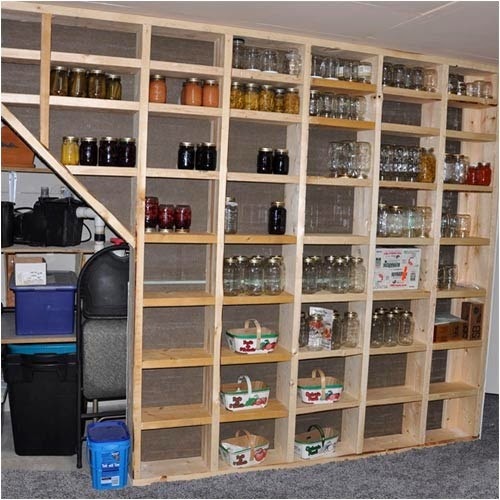 via Twisted Cinderella
Go a step further with this basement organization hack: add 1x2s in front of each section, and paint them with chalkboard paint. You can then label what goes in each section.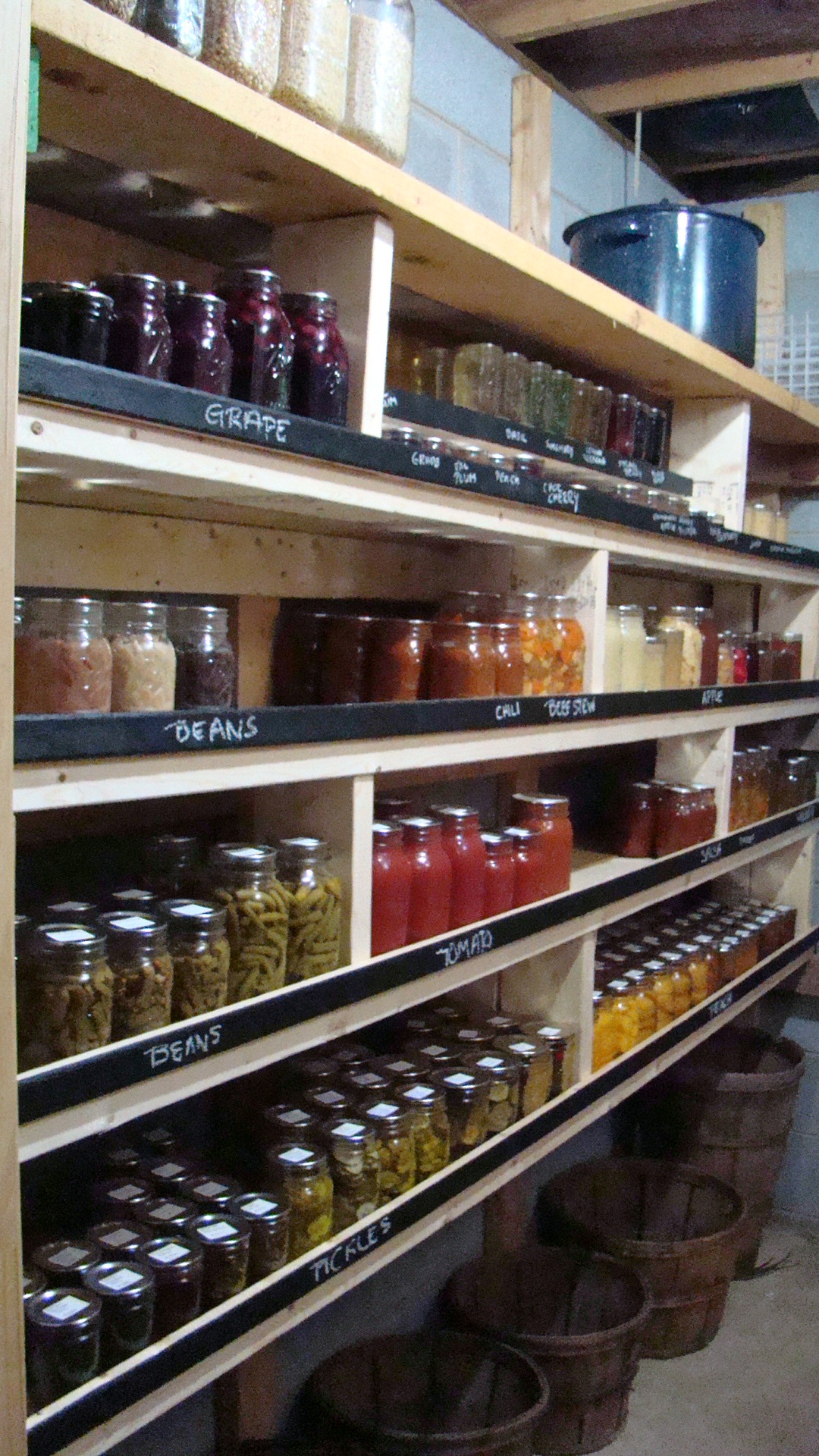 via Shenandoah Valley Flowers
Build your own storage shelves with these free plans.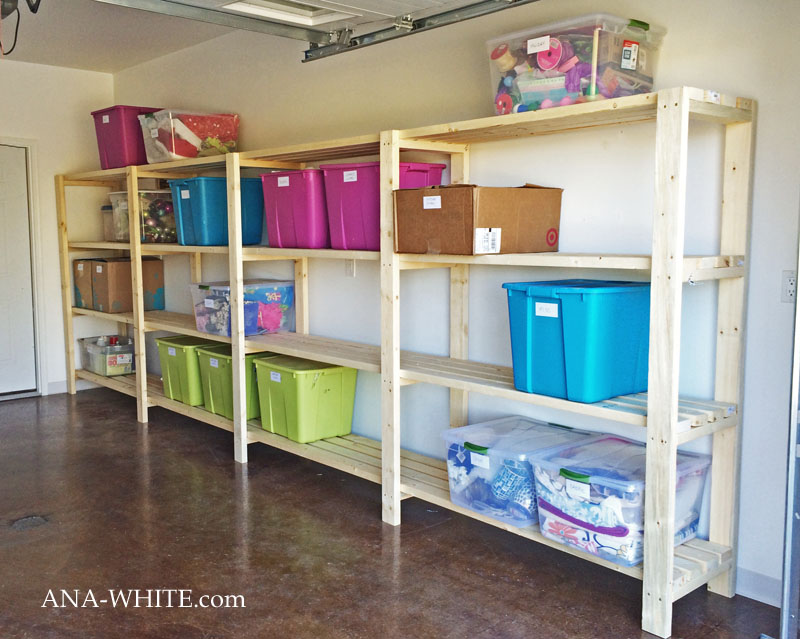 via Ana White
Or try your hand at a diy tote organizer made out of pvc piping.
via Being Womanly
Use these printable labels to label your storage bins. If your shelves are deep, I suggest putting labels on two sides.
via Just a Girl and Her Blog
Don't forget to take advantage of that awkward space under the stairs.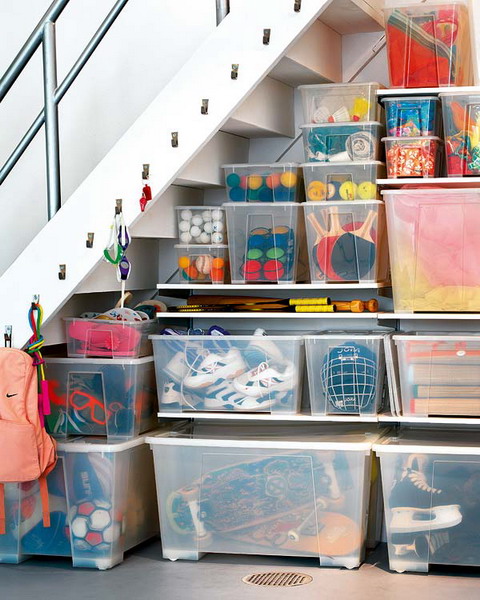 via Shelterness
Built-in cubbies can go a long way toward keeping your basement organized, especially if the basement doubles as living space.
via Thrifty Decor Chick
Make use of the space going down the stairs into the basement. Here are hooks installed along the stair rail and wire baskets in the ceiling of the stairs. Smart!
via Brooklyn Limestone
Or maybe you'd like your cleaning supplies on a pegboard on that wall instead.
via The Posh Space
Color code your circuit breaker box. It saves so much time figuring out which switch you need to flip!
via First Home Love Life
If you don't like the looks of lots of shelves (especially when you have lots of small containers making it look a little cluttered), hide the shelves behind a pretty curtain.
via Eclectically Vintage
Need more organizing ideas to get your home in order? Check out our garage organization tips and space hacks!