Do you have a place where every device in home home sits while charging or do you keep chargers indifferent rooms throughout the house? No matter what you answer is, the fact remains, all chargers create unwanted clutter. The cords scattered everywhere are such a tacky eyesore but what other option do you have? Turns out there are dozens of options to rid your home of charger clutter, all of them extremely clever and super easy. While we only had room for 16 charging station ideas, we picked the ones that are sure to help you get the charger clutter under control for good.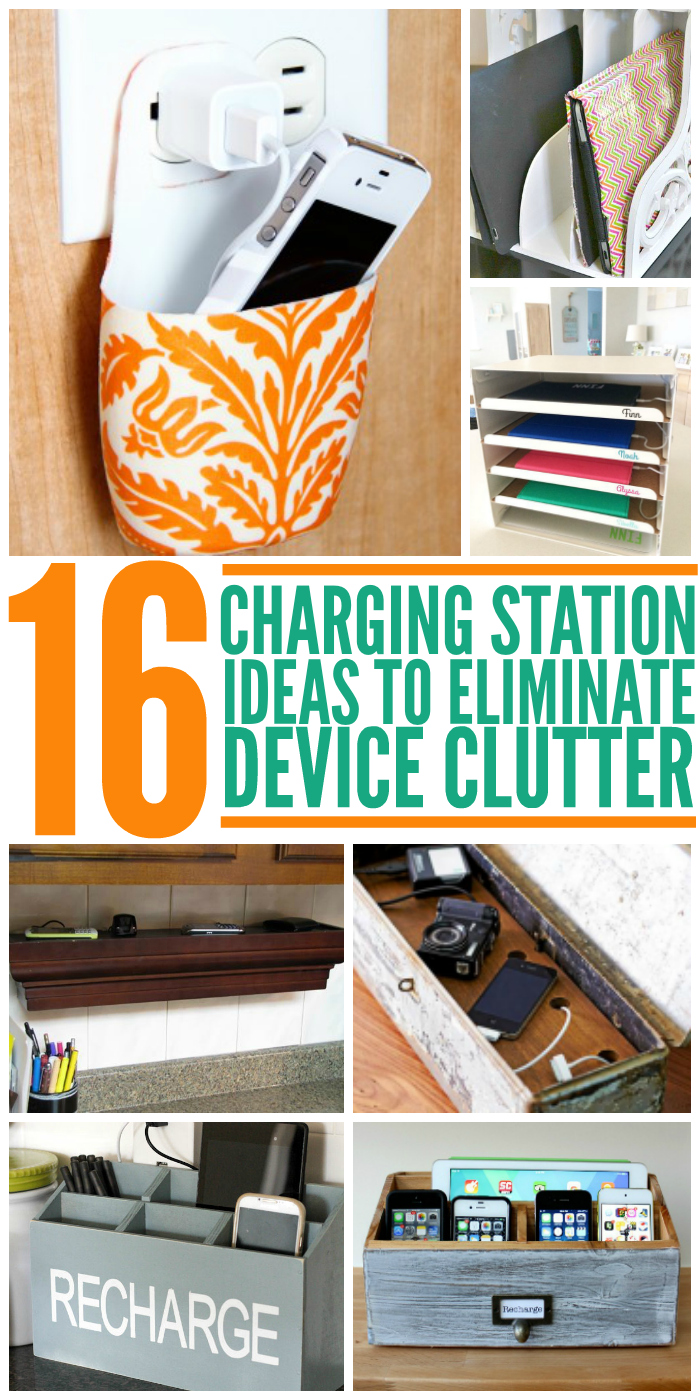 DIY Charging Station Ideas
With your devices tucked away in a drawer, you'll never have to see all those ugly cords and wires while you're charging.
Convert a mail organizer into a simple charging station by simply drilling a few holes into the back to reach the cords through.
Here's a similar charging station made from scratch. Use it as a template to create your own customized charger that fits your needs.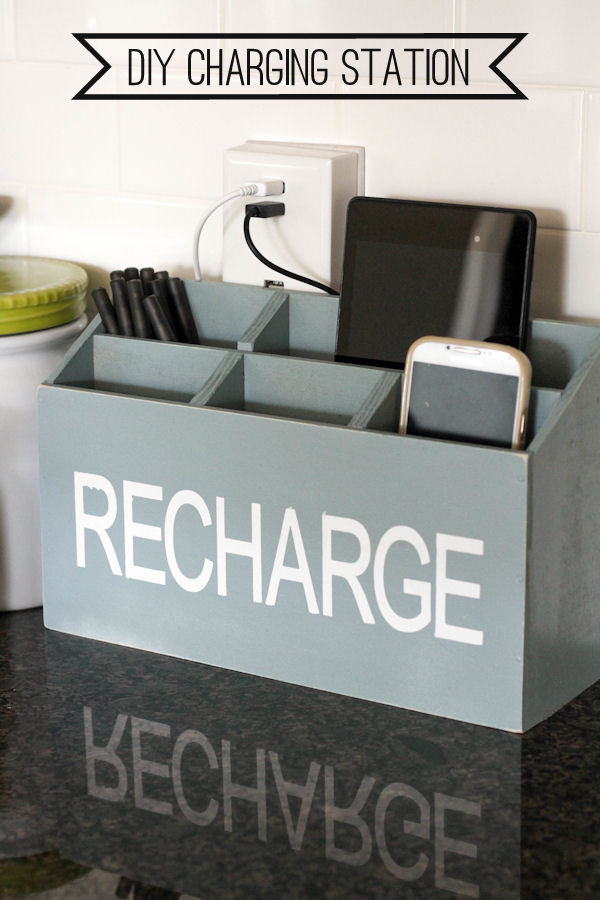 You'd never know at first glance that this book is really a single device charging station. Pretty!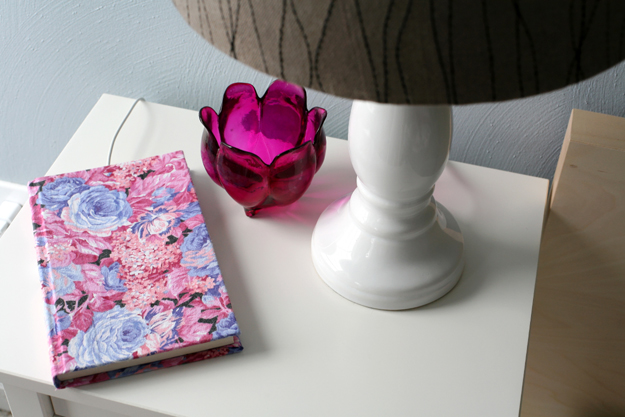 Have an old breadbox that you never put bread in? Turn it into a charging station complete with a power strip to charge multiple devices.
You can't get much more frugal than using a plastic bottle to create a charging station. It's easy and pretty!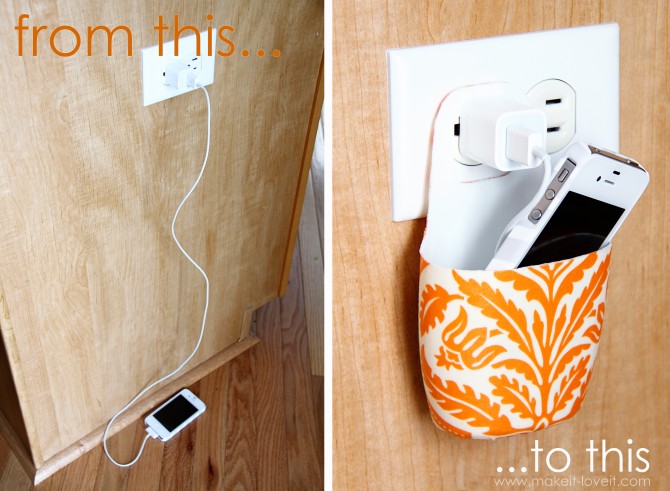 Draw a hole into an antique box, and insert a power strip to create a charging station that looks charming and blends in well with your decor.
Have an old magazine rack you're no longer using? Turn it into a tablet charging station. There's plenty of room!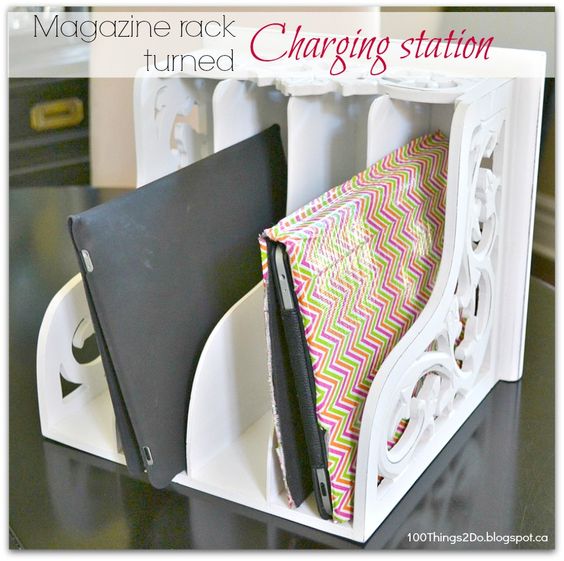 This blogger tackled her cord clutter with a shoe box, a power strip and pretty paper.
Want a cheap ready-made solution? Look for one of these inexpensive baskets to hold your devices and chargers.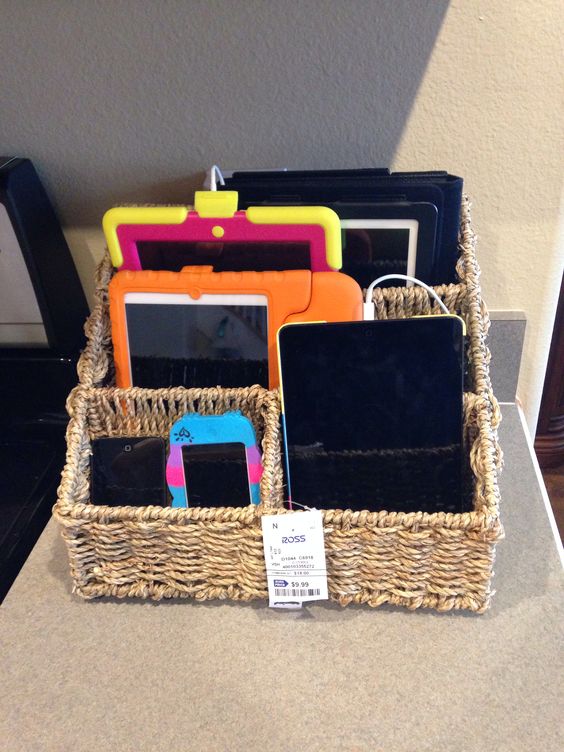 Here's another letter sorter turned charging station. Check out the outlet converted into a 4-port USB charger, too!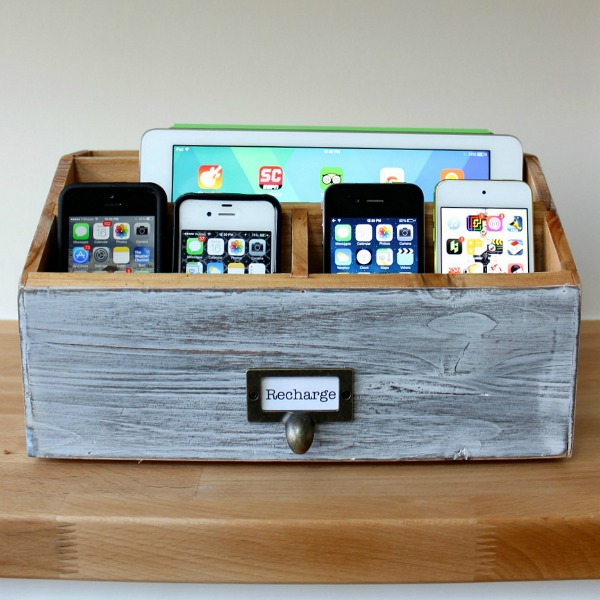 A letter sorting tray makes the perfect tablet charging station. There's plenty of room and space to add name labels so the kids are never arguing over which cord belongs to whom.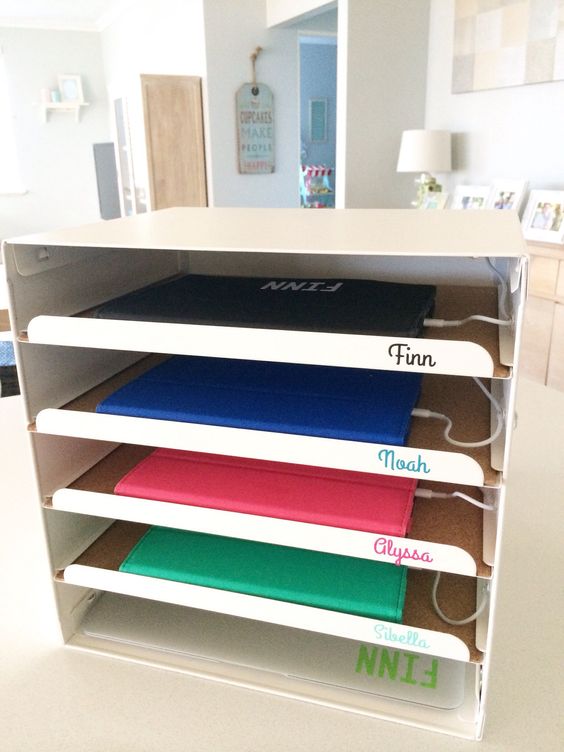 Clear up counter space with a wall-mounted charging station. This smart homeowner used a ledge shelf and command hooks to create a custom charging station that fit the needs of her family.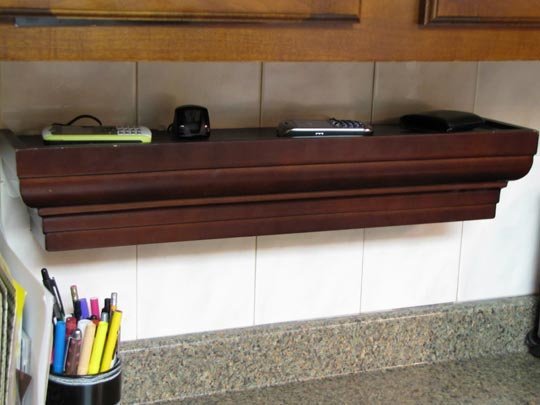 Turn a desktop organizer on its side to create a charging station for just a few buckets.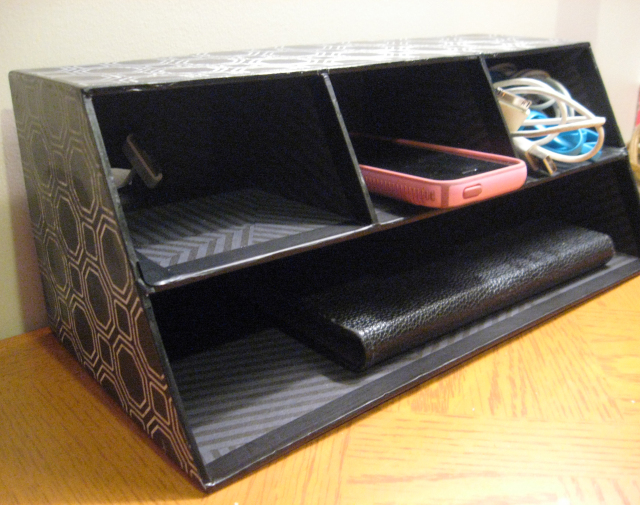 Create a dock for all your family's devices using a shelf, a basket (for the power strip) and some dividers.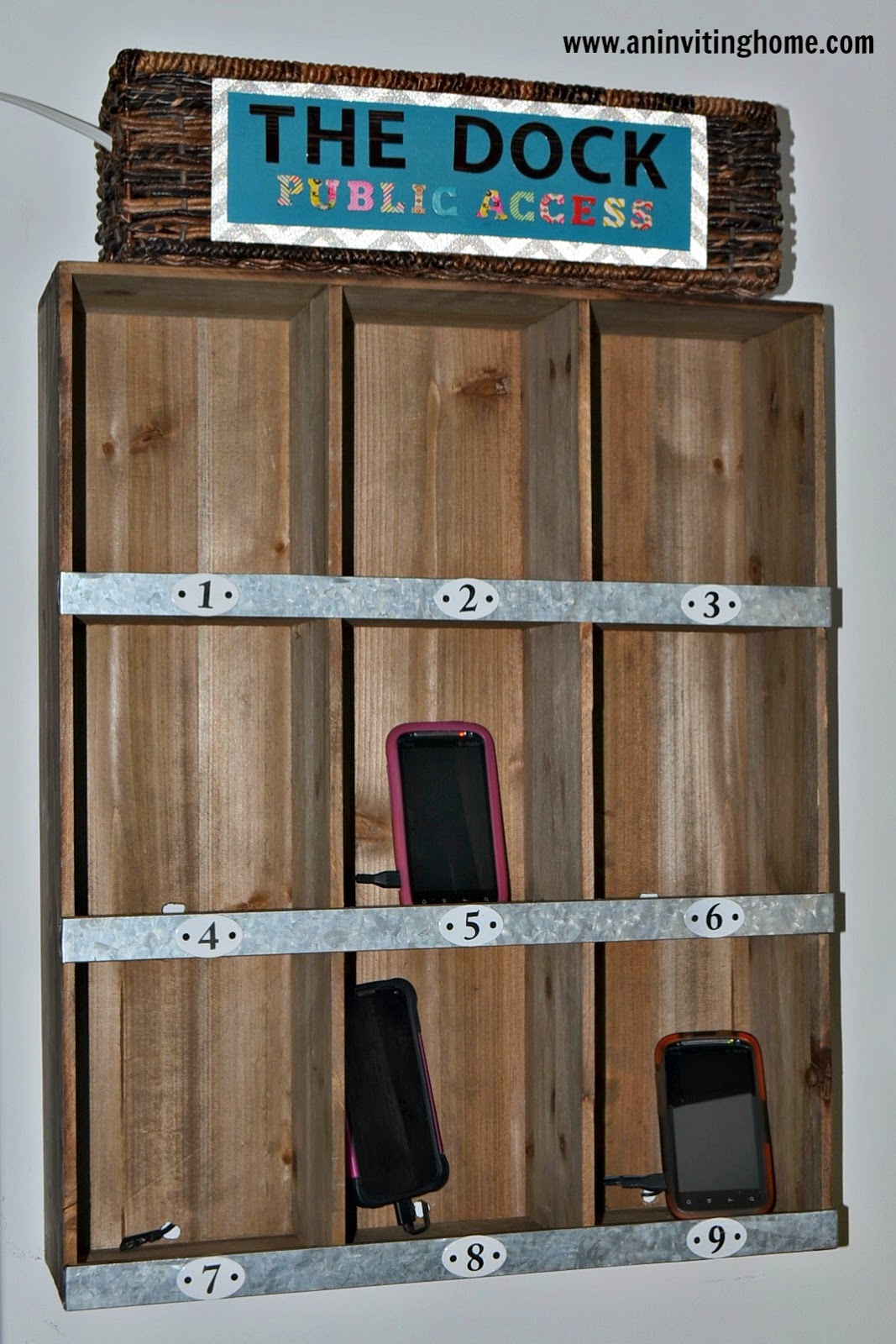 These mudroom lockers have charging stations built in to each section. If you're considering a similar setup, give this idea a try!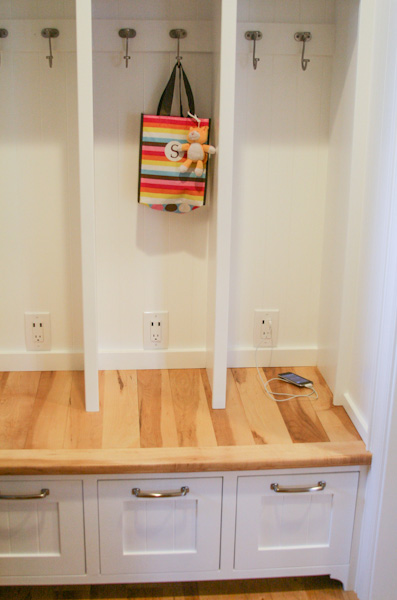 Now you don't have to move a million cords and devices just to use the kitchen counter. Nor do you have to continue tiptoeing around rooms trying to avoid tripping over chargers. With these solutions you free up space all while making sure your device is charged for the day.