From fixing a squeaky door to making it a little bit easier to shovel your snow, you'll be surprised at just how versatile cooking spray can be. We wanted to share a few tips on how to use cooking spray to solve a bunch of non-cooking problems.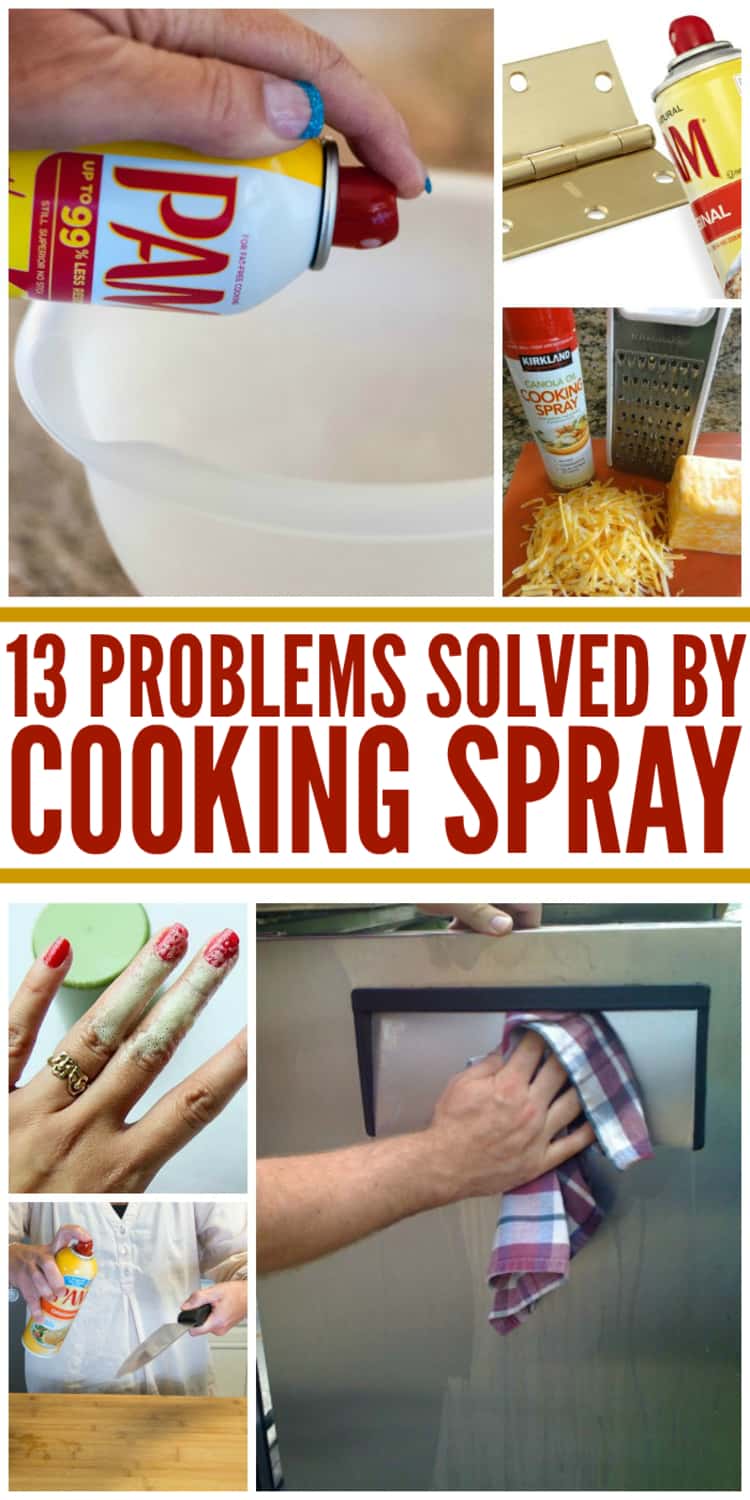 How to Use Cooking Spray to Solve 13 Problems.
1. Tired Of Noisy Doors And Rusty Hinges? Try This Hack To Get Rid Of The Squeaky Noise of These Doors.
There is this one time I wanted a snack in the middle of the night when everyone else was asleep, including my toddler. So as it was, I walked past her bedroom and through the kitchen door totally forgetting how squeaky the door was. The noise that it made as I pushed my way through woke everyone up including my toddler who is so hard to put to bed! That's when I thought of getting a solution to my problem. Quiet a squeaky door with a little spritz of cooking spray. You can now snack without causing too much drama!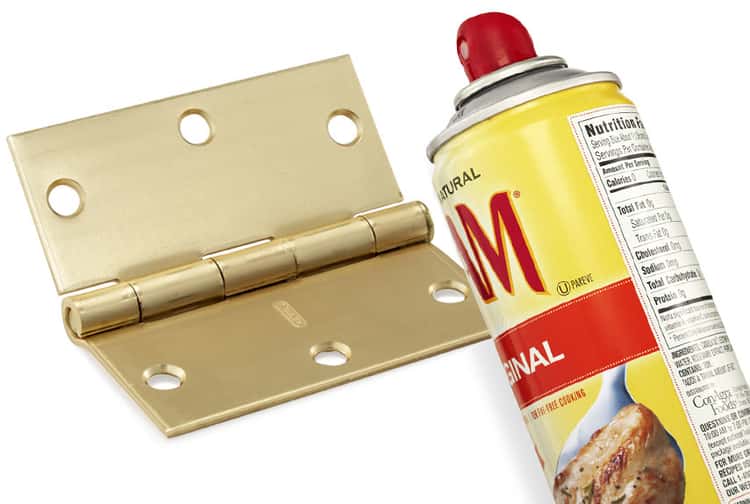 2. This Hack Will Help You Lessen The Work Load While Shoveling.
My husband has not once, not twice found it a little bit cumbersome to shovel snow out of the drive and at the same time watching out for the build-ups that make him waste time and energy getting out of the shovel. We discovered this new trick not long ago and we couldn't do things any better!
Spray both sides of your snow shovel with oil before you head out to shovel to keep snow from sticking to it while you're shoveling. This trick has saved us a lot of time and energy and has proven to be efficient. I hope it will do the same for you.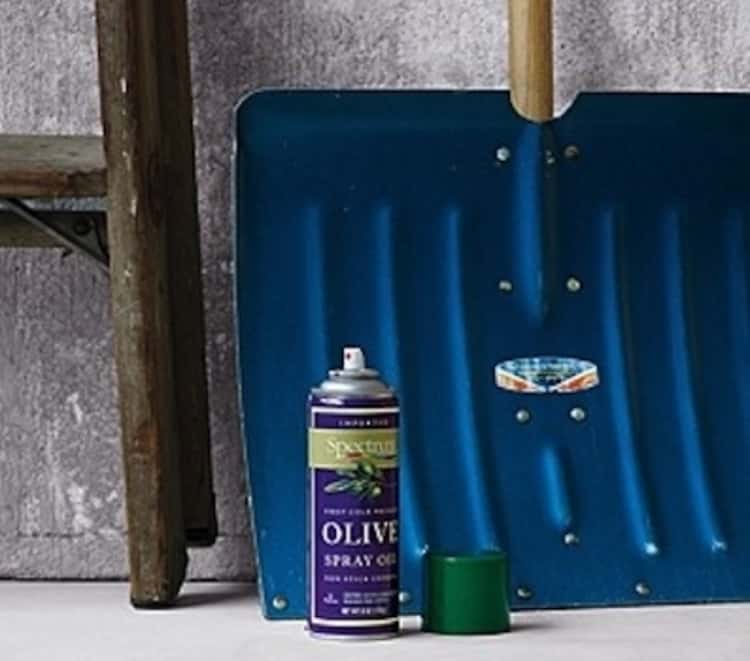 3. The Versatility of Cooking Spray!
Tired of spending countless minutes jiggling your keys left and right on your doorknobs and keyholes trying to work your way in? Surprisingly, you can fix most locks in a number of minutes! Unstick a lock with a few spritzes of cooking spray. It's unbelievable how effective this trick is!
What is needed:
rusty keys and doorknobs
cooking spray
How To:
On cleaned/dusted keys, spray a spritz of cooking oil before inserting it into the lock.
Work it in and out the keyhole (you can spray some cooking oil in the keyhole to ease up from the inside).
Continue working it until it becomes smooth enough.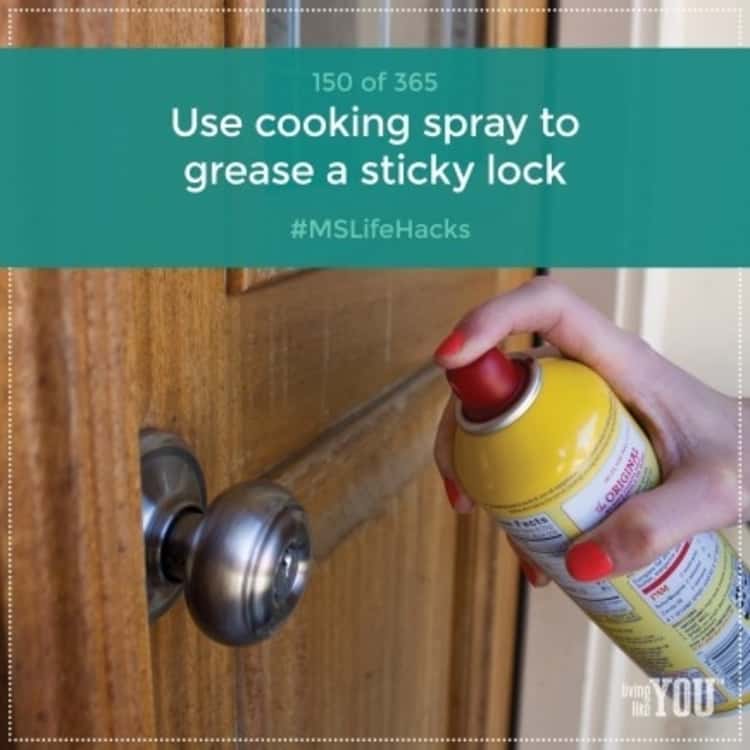 4. Just Done Your Manicure? Here's Is A Quick Drying Solution That You Will Fall In Love With!
Chase your dreams in a killer pair of heels and perfectly painted nails. ~ Salon business.
I was called for an abrupt interview one fine morning a few months ago to one of my dream jobs, and as a professional cosmetologist, I knew right away that my appearance was of much importance. My nails weren't done and I just couldn't book an appointment at the nail spa. So I decided to do them on my own. I had come across this instant dry your nails hack sometime back and I thought It was about time I used it.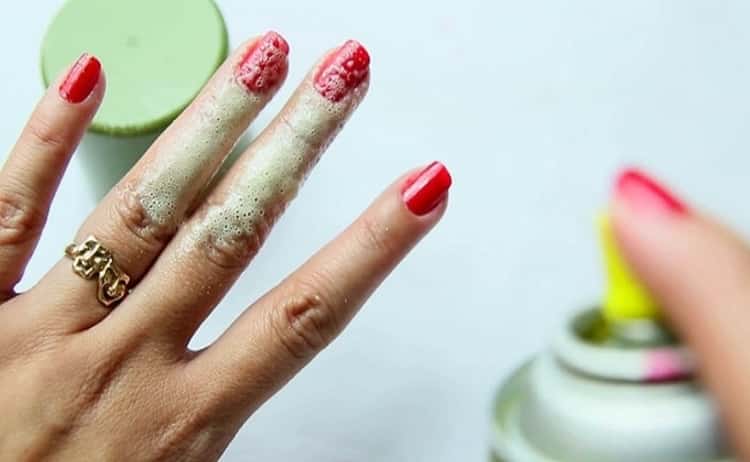 5. Cheese Grating Made Easier With This Mind-Blowing Hack!
Have you ever found it hard to grate your cheese or even clean the cheese grater afterward? And as a result, you developed ideas and interests of buying pre-shredded cheese which cost more and have a shorter shelf life span? Well, worry not! We've got a perfect solution to your problem! Just simply Spray your cheese grater with cooking spray before grating the cheese. It makes grating and clean up so much easier!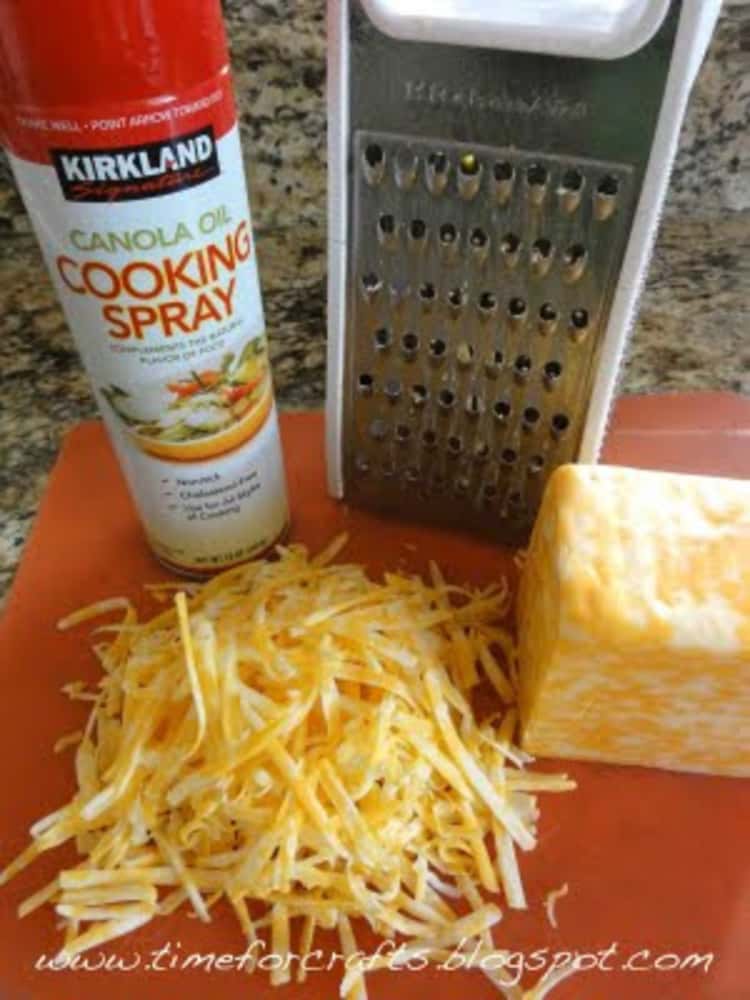 6. A Perfect Solution For Your Blending Machines? You Are Welcome!
I am not a chef by profession but I sure love coming up with my own recipes which include blending and mixing up things. I am always happy doing this. However, when it comes to cleaning afterward, I find it unusually hard to clean my blender blades especially after mixing sticky ingredients.
I came across this hack in one of my rounds in social media and I thought of trying it out and to my surprise, it worked! You just spray your blender blades with cooking spray before blending anything. Easy clean-up? Yes, please.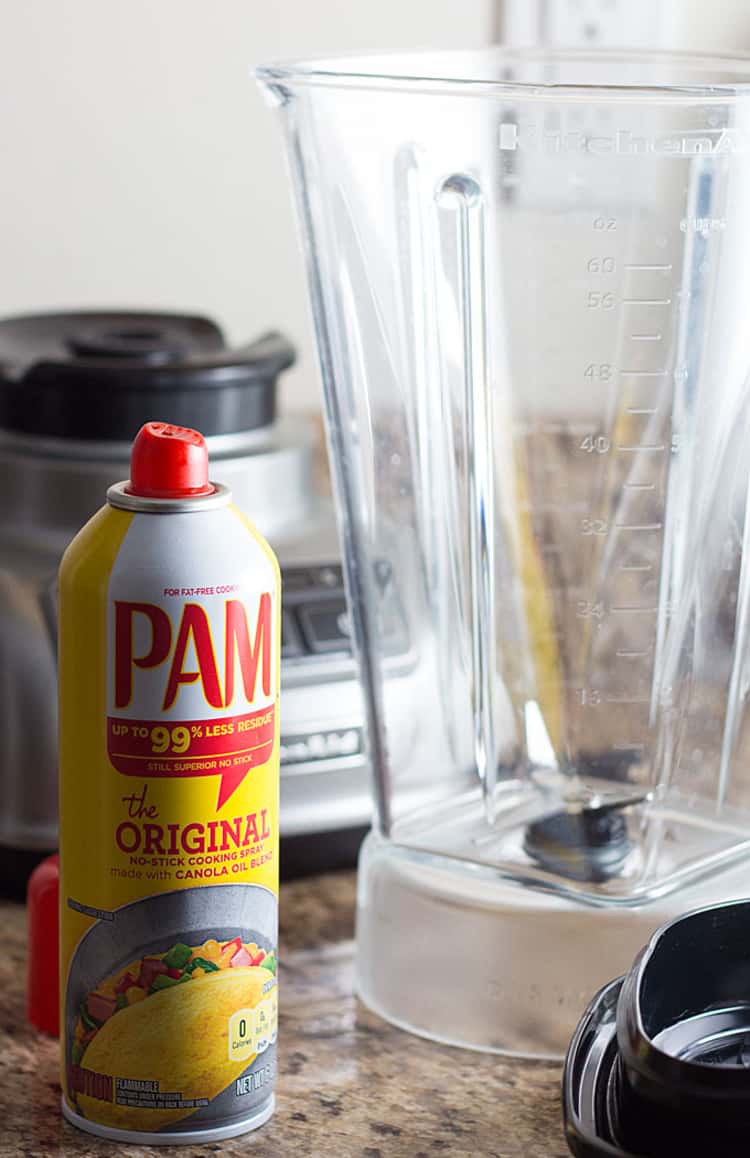 More Cooking Spray Hacks You Could Use!
7. One For The Lovers Of Art And Do It Yourself Projects.
Spray painting and Do It Yourself projects can be a little bit messy given that some of these projects include the use of paints that can leave your hands all dirty. Scrubbing some paints no matter how many times cannot just do the trick at once. You may need more scrubbing and a few more days to get the paint mess off your hands.
This hack, however, will help you remove the paint from your hands with only a spritz of cooking spray and a little rub of your hands together. My Do It Yourself Projects have never been the same! I paint with no fear!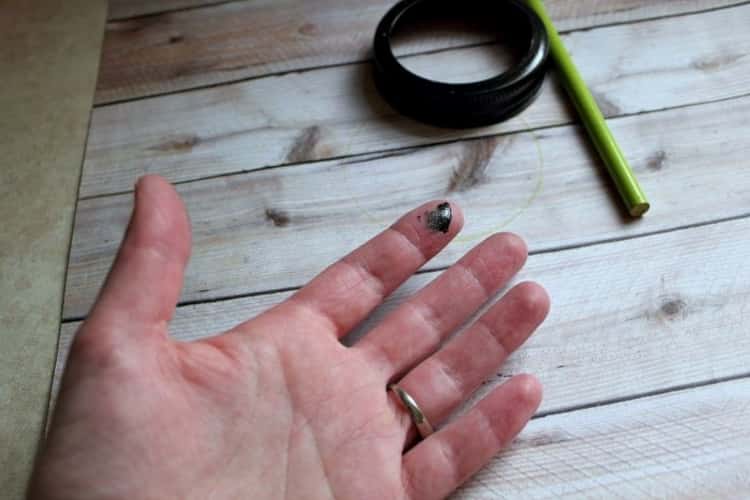 8. Make Mowing Easier using This Cooking Spray Hack!
A beautiful lawn doesn't happen by itself. ~Unknown
Lawns tell so much about the property owners. Well taken care of lawns can only be achieved if the lawnmowers are in good condition. Mowing your lawns when the grass is wet either from dew or from rain can expose your lawnmower to serious damages since the wet grass clings to the blades clogging the blades' ability to cut effectively.
Putting cooking spray on your lawnmower blades so grass slides right off when cleaning can save you a lot of post-cleaning service expenses. This trick works absolutely well I didn't expect the outcome!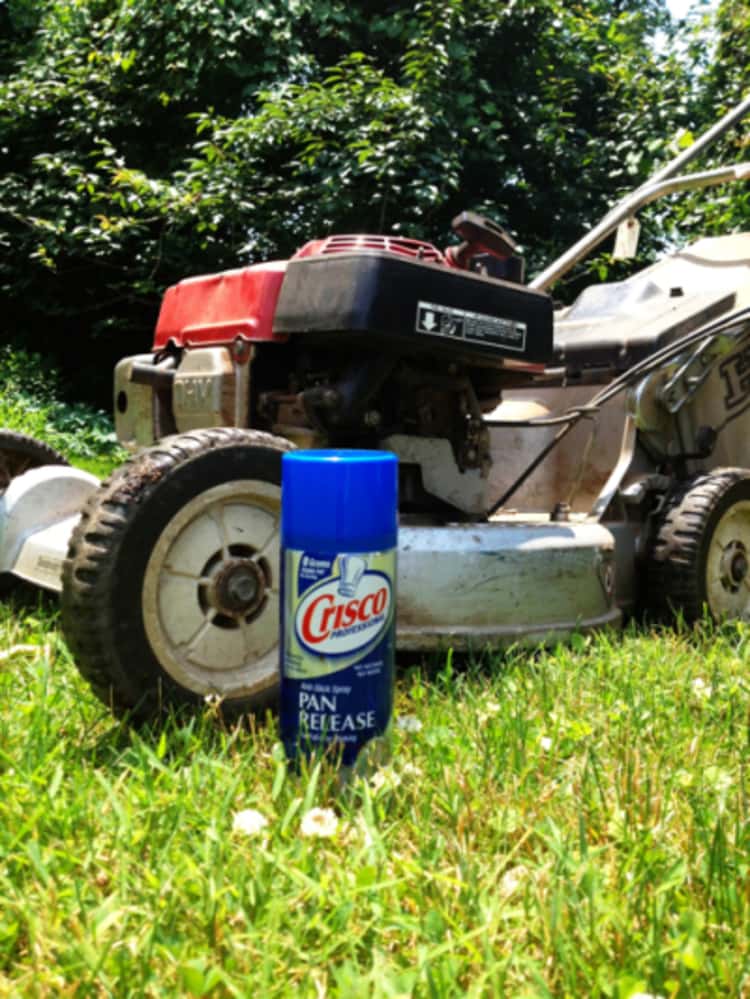 9. Finally, The Best Solution For Our Shower Doors!
Getting soap scum on your shower doors is quite inevitable. It just happens and we can't help but live with it. Remove soap scum from your shower doors with a light coating of cooking spray. What?! The cooking spray breaks down the soap scum, and you'll use Dawn dish detergent to remove the cooking spray for a clear, streak-free shower door.
10. Make Your Candle Holders Non-Sticky With This Genius Hack!
There's a certain charm of flickering candlelight that makes spaces warm and inviting. Candles are as beautiful as their holders and candles presented in beautiful candle holders can be perfect decorative items one could use in their home. However, they could also make a house look messy if not presented well. Keep your candle holders free of waxy buildup by spraying the inside with cooking spray before dropping the candle in.
11. Don't Throw Away Stained Clear Bowls Yet! Try This First!
We all love it when our kitchen equipment is in the right condition as we bought it don't we? But how many white or clear bowls have you stained with red pasta sauce when reheating in the microwave? How many have you unsuccessfully tried to clean? Prevent that problem once and for all by applying a coat of cooking spray before reheating your food.
12. Satisfactory Stainless Steel Cleaning With Just Vegetable Oil And A Piece Of Cloth.
I have tried cleaning my stainless steel with many detergents and Do It Yourself cleaning recipes but none of those beat the cleaning power of spray vegetable oil. Get your stainless steel appliances clean and gleamy with this simple product that can be found cheaply at the store near you.
What you need:
Soft, lint-free cloth
Vegetable oil
How To:
Spray vegetable oil on a small section of the piece of cloth.
Wipe it over the steel surface.
Repeat until the appliance is evenly shiny.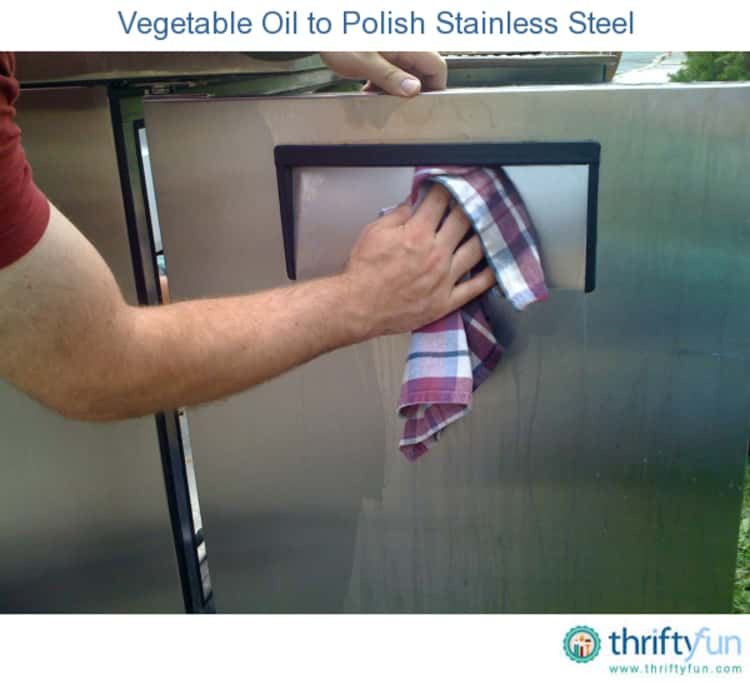 13. Who Knew Knives Also Needed A Little Cooking Spray Boost? See How To Make Your Cutting Experience Easier!
Chopping vegetables like coriander and sticky ingredients can be very tasking especially when you want to just finish up the cooking and move on to the next task. This is because these sticky ingredients and the vegetables tend to stick and build up on the knife as you cut through.
There are many hacks out there that can help you solve your build-up issue but I highly recommend this one because it's the simplest you could ever find. All you have to do is Coat knives with cooking spray to keep food from sticking while you're chopping. Easy peasy!
In conclusion, the cooking spray has proven to be useful in almost every other aspect of the house and not only in the kitchen. I, like you, also did not know I could use my cooking spray to make work easier around my home! I, therefore, thank all the creative people out there that came up with these hacks. Share our cooking spray tips with a friend! Don't just keep it to yourself!.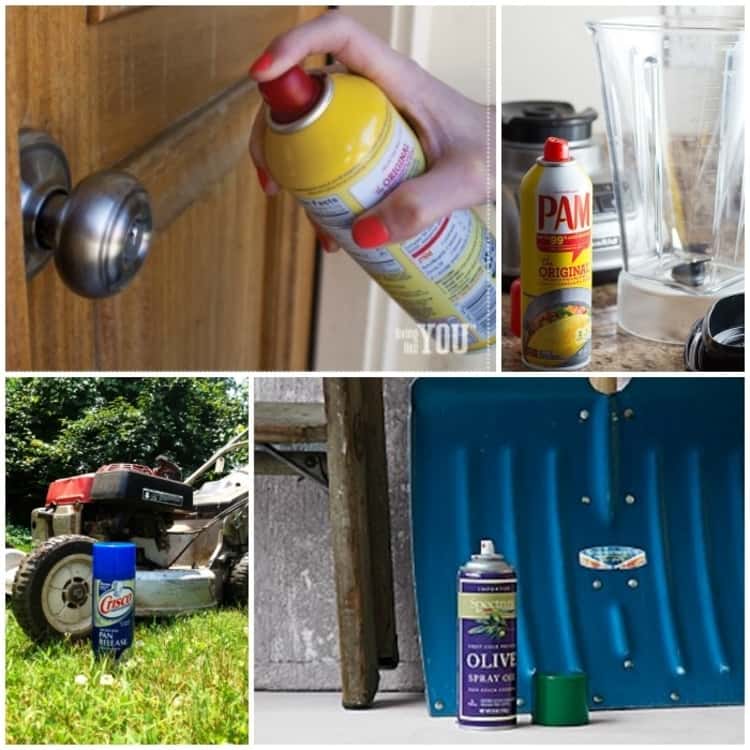 Liked our Cooking Spray Tips? Check Out More Easy Kitchen Tips That Anyone Could Use!