I love hand sanitizer but I hate all the chemicals that they have in them! I'm sure a few of you would agree with me on that. So, I wanted to share how to make your own hand sanitizer using essential oils, of course! This is a simple, cheap, and all-natural approach to another everyday product we all use.
How to Make Your Own Hand Sanitizer
This is a super quick and easy way to make your own natural hand gel. The Eucalyptus and the Pine in the Essential oil contain properties that help nourish and support your skin. Plus, the aloe vera leaves your hands feeling soft and moisturized, unlike traditional purifiers that use alcohol, which can dry out your hands when used too often. This recipe will make two bottles.
You will need:
2 small bottles with flip top lids (I buy the ones at the dollar store in the travel section)
1/3 cup water
1/3 cup aloe vera gel
10 drops of Brisk Blend Essential Oil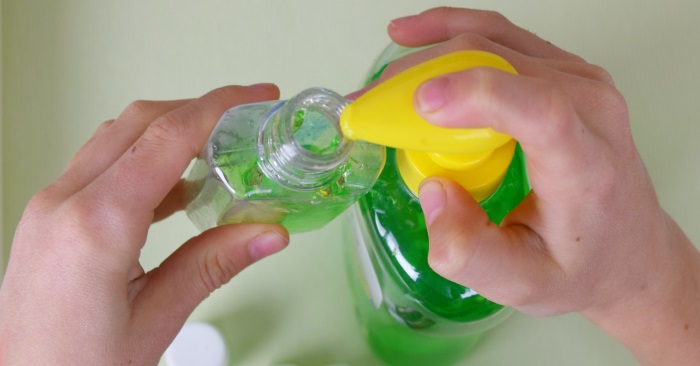 First, Squirt your container half full with the aloe, then fill it almost to the top with water.
Next, add the oils and mix it very well to make sure you fully incorporate the oils throughout the water/aloe mixture. If your bottle does not "squeeze – grab a funnel. I learned the hard way that using a funnel was much easier than trying to spoon the sanitizer into the small opening of the bottles.
The aloe will help soothe your hands and the essential oils will work their magic on germs.
And there you have it! Two bottles of all-natural, hand purifying gel that you made yourself! Make up a few batches of this stuff and give some to the kids for their backpacks and stick one in your purse or diaper bag for when you're on the run.