The cold of winter has a way of pointing out just how drafty our homes are. Seal up drafty windows, fix drafty house, and more with these easy and affordable low-tech drafty house tips.
When it's frigid outside, you want your home to be warm and cozy. Small (and large) drafts in your home can create a miserably cold home and skyrocket your heating costs.
However, winterizing your home can be a real challenge if you live in an old, drafty house or apartment… And fixing the problem can also get very expensive quickly.
Luckily, we've found some low-tech and low-cost ways that work wonders to make your home feel cozier (and possibly lower your energy bill) during the cold winter months!
How to Fix drafty house and Make Your House Feel Cozier
If you are living in a drafty house, the good news is that there are lots of low-tech and low cost options to help seal up those gaps, and I've got 15 of them here for you.
If you are looking to fix your closet door, then do check out these awesome closet door ideas
From drafty windows to draft doors and everything in between, taking care of these problem areas will take the chill out of your living space.
Bubble Wrap as Insulation
Apply bubble wrap to old windows to help insulate them. This low cost (or no cost if you already have it) solution reduces heat loss and only takes a few minutes to do.
The bigger the bubbles in the bubble wrap, the better as it will trap more air and insulate more effectively.
Bubble Wrap as Insulation for Windows
Using Bubble Wrap as Insulation for Windows. An easy inexpensive way to reduce heat loss through old windows.
Read more here.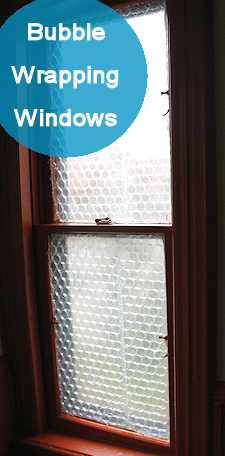 DIY Drafty Door Stopper
Make your own draft stoppers to put at the bottoms of your doors. You'll be surprised at how much cold air comes through even tiny cracks under the doors! Put them at the bottoms of your windows, too.
But, if sewing isn't your thing, you can buy draft dodgers like these at reasonable prices in most mass retail stores beginning in the fall.
DIY Draft Stopper
Drafty doors and windows often go unnoticed in the warmer months but when cold weather hits, doors and windows that let in cold air require attention.
Read more here.
No Sew Door Guard
If you like saving money by DIYing your door guard but don't want to sew, try this no-sew option. Use a pool noodle to make a few draft stoppers.
It's cheap, easy to do, and works like a charm. Besides, it's not like you'll be using them in the pool this winter, anyway.
Keep Cold Air Out and Warm Air in with These No-Sew Door Draft Guards
The easiest and cheapest way to keep your home warm this winter? By making these no-sew door guards that will keep warm air in and cold air out.
Read more here.
Wool Blankets For Your Drafty Windows
Wool blankets over the windows can make a world of difference in the temperature of your house. You can also make them look pretty if you make them look like window shades like the picture below.
5 Low-Tech Essentials for Keeping the House Warm
My family lives in a sweet cottage built almost 100 years ago in the Napa Valley. It has great bones but gets cold. So we use these low-tech essential to keep the drafts out.
Read more here.
Thin Plastic Film
According to This Old House, thin plastic film (like this one) can help a room retain up to 55 percent of its heat. Luckily, it's inexpensive and easy to apply using some double-sided tape and your trusty hairdryer.
Budget Fixes for Drafty Windows
Keeping your home warm doesnu2019t come at a high price, thanks to these easy-to-do fixes
Read more here.
Resealable Magnetic Insulation
If you're frugal with both your time and your money, you'll love this idea!
Attach magnetic tape to plastic sheets, and paint your window trim with magnetic paint. You'll then be able to reuse your plastic window sheets every year, making it much more cost-effective.
Resealable Magnetic Window Insulation
Before I got Elliot the Cat, I used to put up those plastic shrink wrap sheets over my windows but I had to replace them every year. Here's my cat-proof replacement.
Read more here.
Winter Window Treatments
Swap our lightweight curtains each season for heavier, insulating curtains. Examples can include Roman shades, honeycomb shades, layers curtain, or heavy drapes.
It's a low-tech, cost-effective solution that makes a big impact both on your comfort and your wallet over time.
Drafty Windows? Solutions for Every Budget
Drafts got you down? As outside temperatures plummet, leaky windows can make the inside of your home feel downright frosty. Here are easy, affordable solutions.
Read more here.
Find Air Leaks
Sometimes, air leaks are difficult to detect, especially around outlets and light switches. Carry around some burning incense to figure out which ones are drafty.
Then. it's as easy as putting some socket sealers behind them to stop the leaks.
Don't Seal Up Drafty Windows
Sometimes replacing old, drafty windows just isn't in the budget. If you don't have the money to replace basement windows right now, try this.
Buy insulation and Styrofoam boards from your local hardware store and cut it to the side of your window.
The styrofoam boards will hold your insulation in place while keeping a lot of the cold air out.
10 Ways to Winterize Your Home to Save Money
When you winterize your home not only are you staying warmu00a0but it can save you money!
Read more here.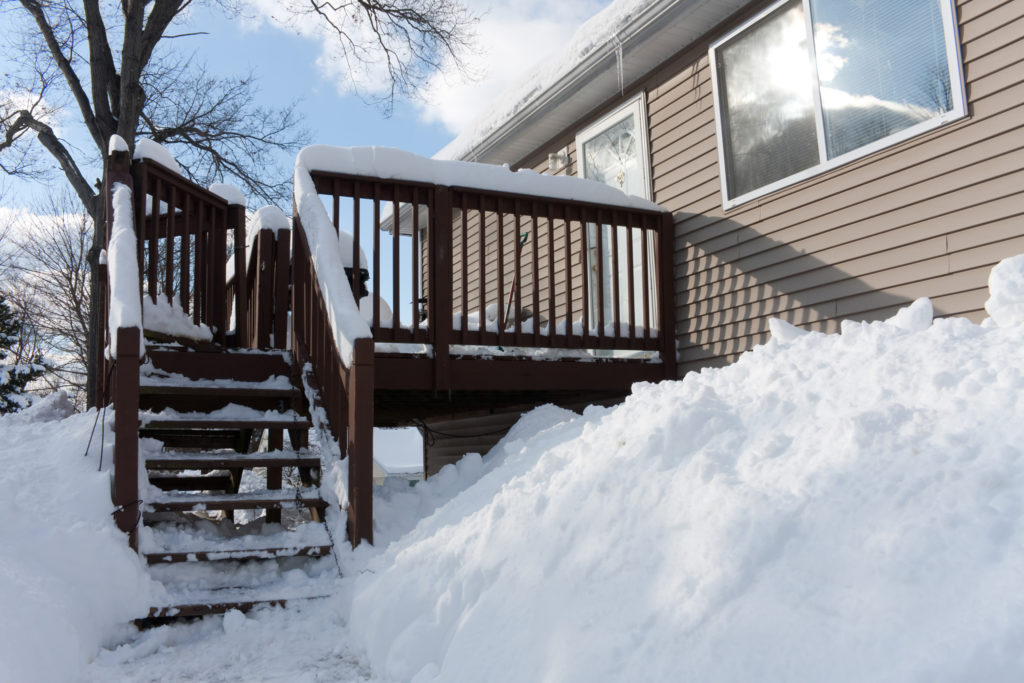 Insulate the Attic and Basement
Insulation in your best friend in the winter (and in the summer too). Insulation can wear down over time – especially in the attic.
By simply adding new insulation to your attic or your basement (at the end joints), you can retain more heat and keep your home feeling cozy.
5 Easy Ways to Help Keep Your Home Warm This Winter
DIY Network shares easy ways you can improve the heating efficiency of your home.
Read more here.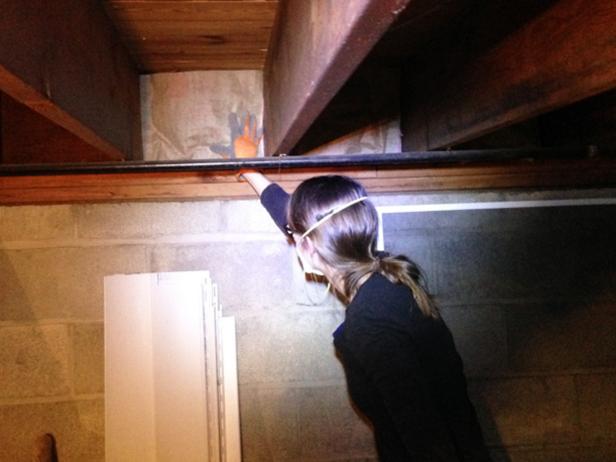 Replace Weather Stripping
As home age, materials, especially wood, shift and shrink creating gaps that let in cold air. Here's an easy-to-implement tip: replace your weather stripping every few years.
It's cheap and easy to do and can save you up to 10-15% on your energy bills while making your home feel warmer at the same time.
5 Types of Weatherstripping Material
How to replace your weather stripping to save money on energy bills, plus 5 different types of materials and how to choose between them.
Read more here.
Layer Throw Rugs
Frigid floors can be a real problem during the winter months. If you have tile, ceramic, laminate floors, consider putting down a rug to add some warm-rooming insulation.
Layering rugs is an even better idea for keeping toes toasty. Plus, if you use coordinating colors and patterns, it can look really chic.
Try These Tips to Warm Up Your Cold Winter Home
Decorating items not only adorn your home or apartment, but they can also help keep out the chill. Warm up your space without adding insulation.
Read more here.
DIY Fireplace Insert
Drafty windows aren't your only major cold air trouble spot. Don't forget to close off unused fireplaces.
While you can pay for fireplace screens to keep the cold out, you can easily make your own fireplace screen to stop those pesky drafts and look chic too.
Build a Fireplace Insert Draft Stopper
You can't weatherstrip the damper (that would be a fire hazard), so build a rustic reclaimed wood fireplace insert to stop drafts. Easy to follow step-by-step tutorial.
Read more here.
Rigid Foam Insulation
If you prefer the aesthetics of your fireplace as is, cut a piece of foam board to insert at the top of the fireplace instead.
You'll never see it but it will work wonders to keep those cold drafts out! Just remember to remove it before lighting any fires.
Cover Room Air Conditioning Units
A room air conditioning unit does a great job of keeping a room cool in the summer. The problem is that it's very drafty and also does a great job of keeping it cold in the winter.
The best way to stop these drafts is to remove the unit during the winter. If that's not an option, install a window air conditioner cover to keep the cold out.
Eliminate Drafts
Easy solutions to get rid of cold winter drafts to save energy and money!
Read more here.
What did you think of these tips?
Try sealing off drafty windows, doors, and other problem areas with these easy, low-tech methods. You'll make a significant impact on how warm and cozy your home feels even on the coldest of winter days.
More Winter Tips From One Crazy House:
This post may contain affiliate links. For more information please review our
disclosure policy
.