Sometimes, the last thing you want to do at the end of a long day is spend hours in the kitchen cooking. Now you don't have to. Not only are these two ingredient recipes super simple, but they save you time in the kitchen, too. Whether you're looking for an easy entree or a dessert you can whip up in a pinch, you'll find what you need here!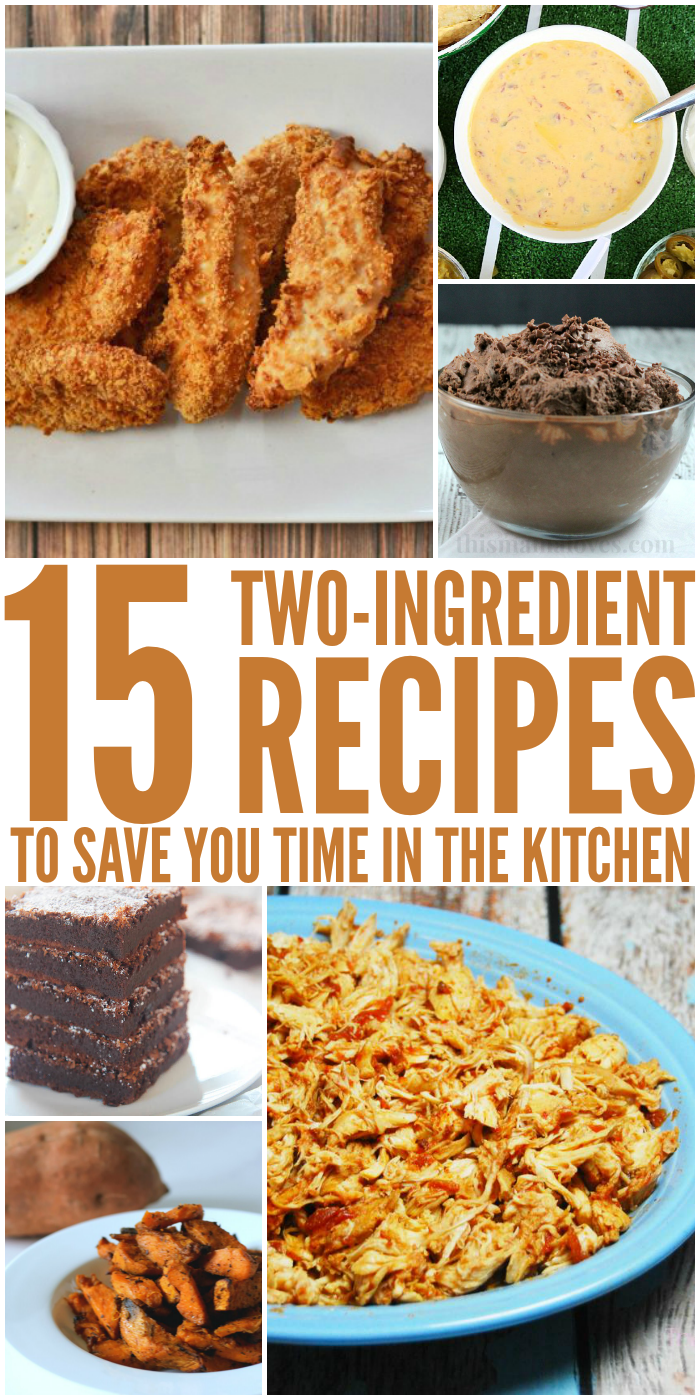 EASY Two Ingredient Recipes
This two-ingredient queso dip will make you the hit of all the tailgating parties you attend.
German chocolate pizza made with chocolate cookie dough and frosting. So easy!
For dinner, try this easy slow cooker salsa chicken in some burritos or tacos. Yum!
Let the kids help you make these super simple creamy lime popsicles. They're perfect for summer.
Strawberry cream cheese and marshmallow creme pair to make a fantastic fruit dip.
These grilled sweet potato fries made with sweet potatoes and your favorite seasoning are a healthy side to pair with burgers hot off the grill.
Here's an easy dessert: chocolate fluff! All you need is some heavy whipping cream and chocolate chips for this decadent treat.
Who doesn't love brownies? These nutella brownies are gluten free, using only eggs and nutella.
Fast Food – You Can Make with Two Ingredients
Forget chicken nuggets! Your kids will love these oven fried chicken tenders… and so will you!
Whip up this easy peasy pineapple cake for your next picnic or get-together.
Make chocolate crackle with rice krispies and chocolate for a quick snack.
Biscuits can be tricky, but anyone can make these easy two ingredient biscuits using self-rising flour and heavy cream.
Peanut butter and banana slices pair to make a quick and healthy treat for the kids.
Serve up some grilled cheese sandwiches and this creamy tomato basil soup on a rainy day.
Key lime juice and sweetened condensed milk are all you need to make this key lime pie dip to go with your favorite cookies or crackers.
Make two-ingredient chocolate mousse for a date night at home.
Check out our three-ingredient recipes and 15-minute dinners for even more super simple meal ideas!