For those nights when you've spent all your energy working, cleaning, taking care of the kids or just running around trying to get everything done, dinner needs to be super easy. Luckily, we've found some amazing 15 minute meals that you can cook and have on the table faster than you can go get takeout.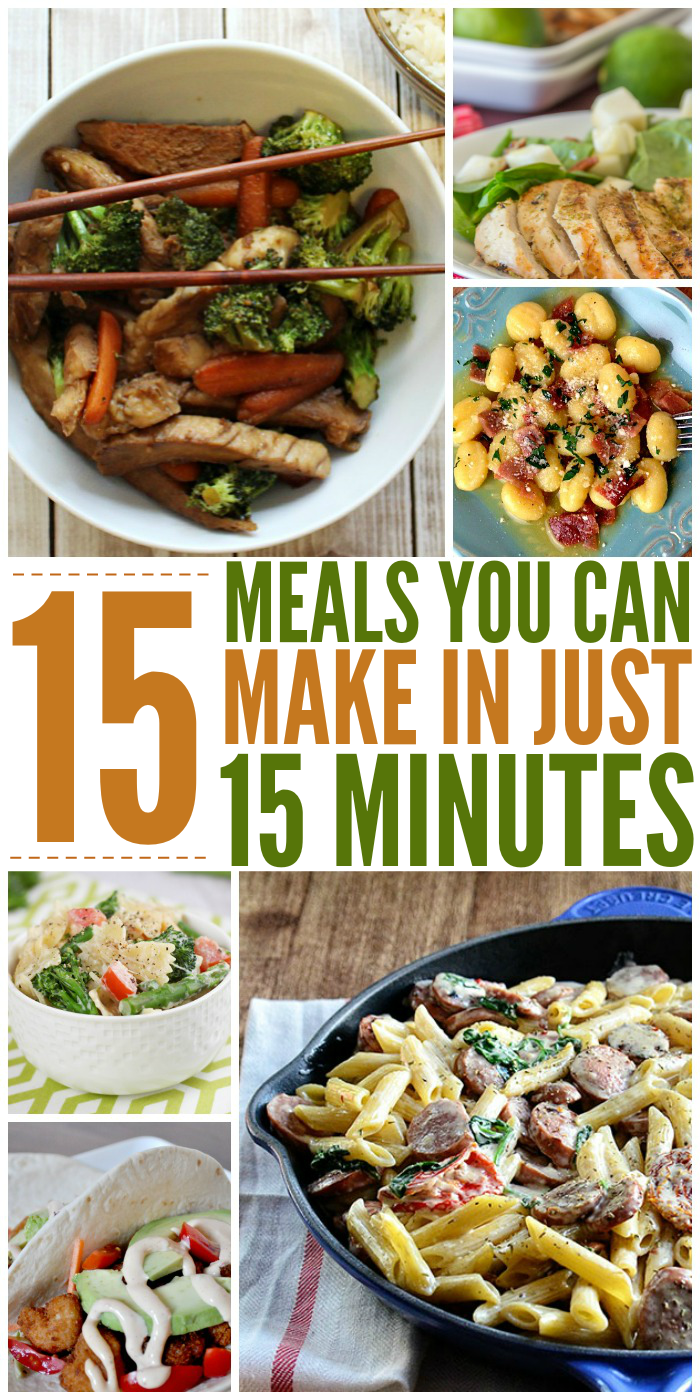 Fifteen Minutes to Make
For a great meatless Monday meal, try this yummy and oh-so-simple Mushroom Spinach Pasta.
Fire up the grill to make Cumin Lime Chicken. It's healthy and tasty. Pair it with a simple salad for a complete meal in just 15 minutes!
This 15 Minute Shrimp Linguine looks fancy enough to serve to guests with some wine and crusty bread, but you can throw it together in 15 minutes. Amazing!
Gnocchi With Ham in Butter Garlic Sauce is the perfect dish for a busy evening. Serve it with a garden salad on the side.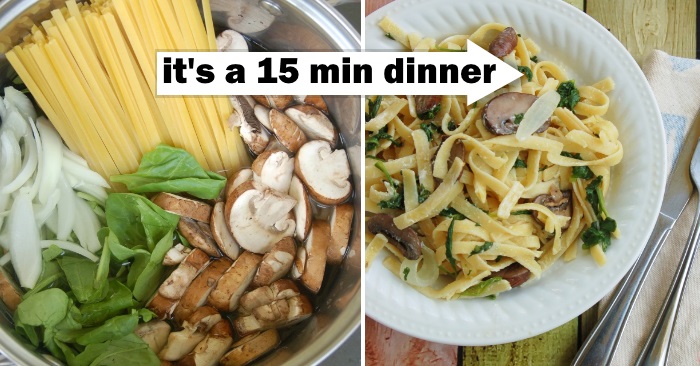 Fast Dinner Recipes
The whole family will love Crispy Shrimp Tacos. What a great variation for taco night!
And don't forget to add these frugal and tasty Bean Tostadas to your menu plan.
Encourage your kids to eat more fruit with delicious Apple and Cheddar Quesadillas!
You can't go wrong with bacon and spaghetti noodles in this Easy Spaghetti Carbonara.
Okay, so mac and cheese isn't really a meal, but throw in some already cooked chicken strips, and serve with a salad, and this Green Chile Mac and Cheese can easily become one of your favorite weeknight dinners.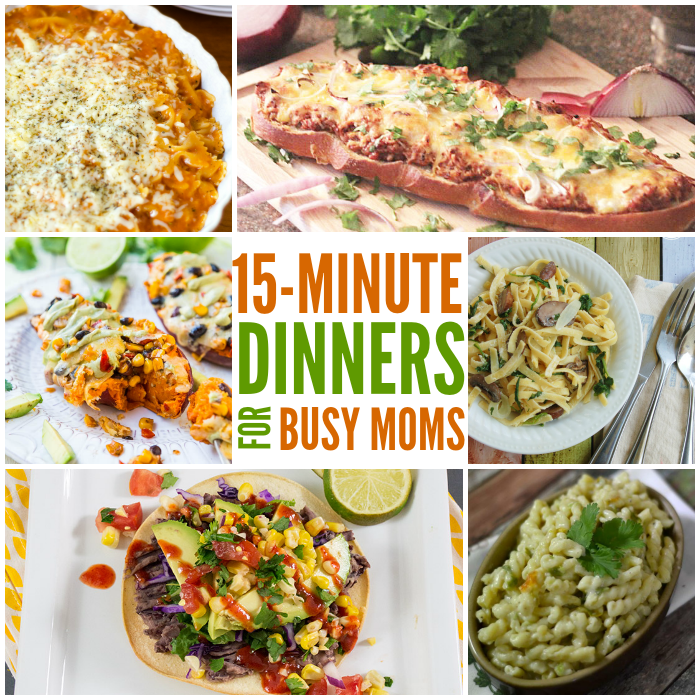 Quick Dinner Ideas
Use some leftover chicken (or get a rotisserie chicken from the store) to make BBQ Chicken French Bread Pizza in just 15 minutes. Yum!
Get you kids to eat their vegetables with this delicious, veggie-packed Creamy Pasta Primavera.
For some Asian flair, make this simple 15-Minute meal idea – Chicken Stir Fry using pre-cooked chicken strips.
Give meatballs some Asian flavor with this Asian Orzo with Apricot-Sriracha Sauce and Chicken-Sausage Meatballs. I love any excuse to use Sriracha.
A Cheesy Italian Pasta Skillet will save the day when you're super busy.
Never have sweet potatoes looked so delicious. These Cheese, Black Beans and Corn-Stuffed Sweet Potatoes are bursting with flavor, and it's a much healthier option than a loaded baked potato.
For a rich and hearty meal, try Smoked Sausage Alredo. Chicken would be delicious in this dish, too!
Here are even more meals you can cook in 20 minutes or less!