Ironing isn't my favorite chore. It's not that I dislike it really, it's just that for a long time I had no idea what the heck I was doing. These ironing tips saved me. Now instead of double creasing my husband's pants (the horror!), I can get a nice, crisp crease and his collars no longer furl at the corners. Try them for yourself… they may make you hate ironing a little less.
Ironing Tips for the Laundry Challenged
I may never know how my iron gets so dirty, but it surely does. Now that I know this nifty salt trick, I'll clean it more often. It's so much easier than scrubbing it by hand!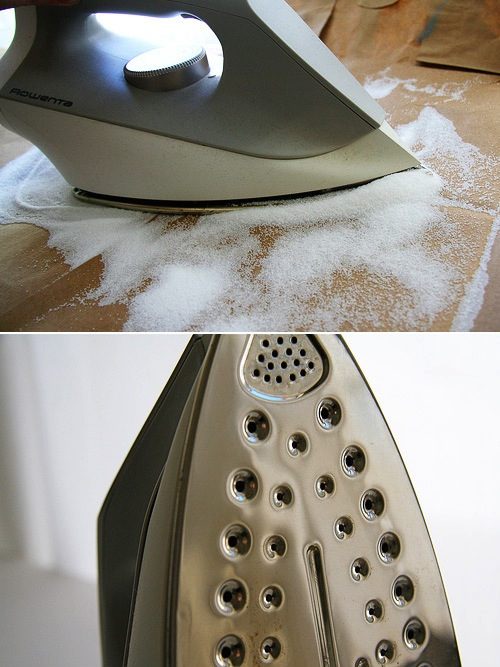 For really tough stains and hard-to-clean nooks, try baking soda and water.
Or, to clean your iron and release a pleasant fragrance, set your iron to the lowest setting and run it over a dryer sheet. The dryer sheet captures the grime that builds up on the surface of the iron.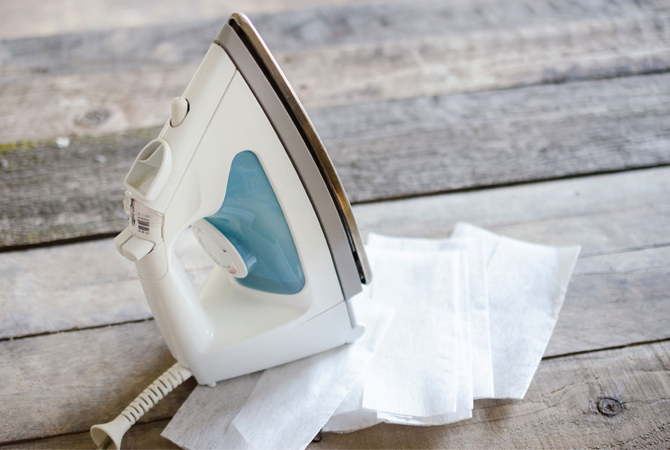 If your iron has a short reach, attach a power strip to the ironing board. This'll give you a little more wiggle room, and if your iron turns off automatically, you'll be able to flip it back on in a pinch.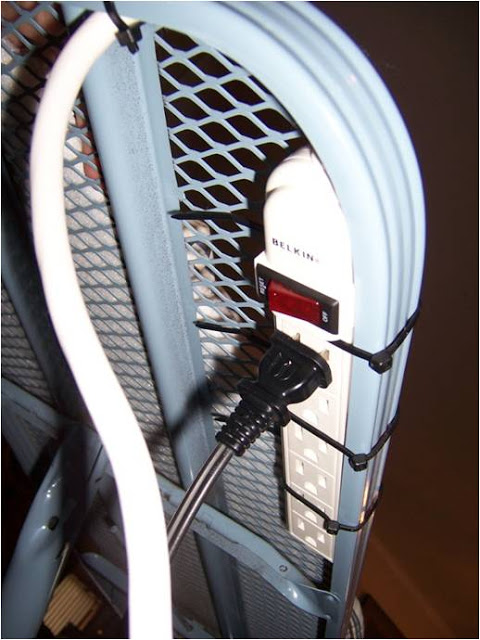 For clothes that you can't iron directly, aluminum foil is a lifesaver. Put the foil underneath the garment, and using the steam function, pass the iron above the cloth a few inches away. The heat will radiate off the foil to help the fabric release wrinkles.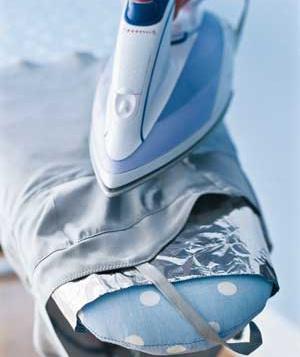 Have you run out of starch again? No worries! Use this homemade ironing starch recipe to make more. You already have everything you need right at home.
When you don't feel like busting out the iron for small jobs, your flat iron will suffice. They're the perfect size for flattening out collars or tending to wrinkled baby clothes.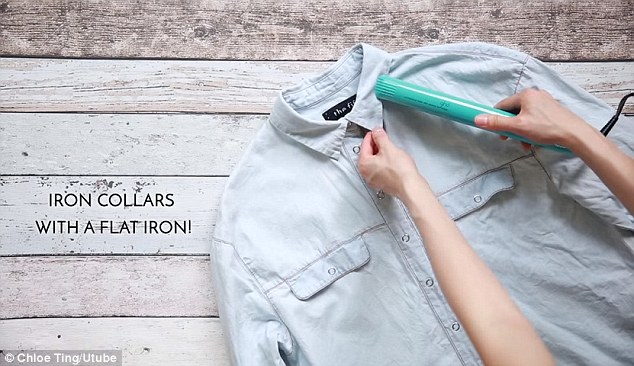 And speaking of the collar, if you're using the iron on the collar, you must iron both sides to get it to lay flat. Otherwise, the collar will curl up at the corners, and that looks very untidy.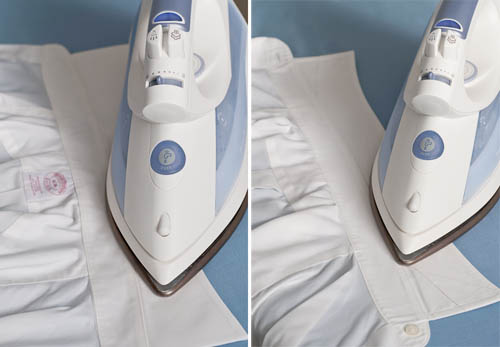 Don't want to iron around every single button? Flip the shirt to the inside, and iron over the buttons there.
Stain proof white clothes by ironing baby powder into the fabric. The baby powder forms a protective barrier against oils from the skin.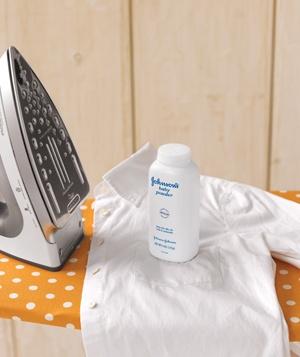 Use the tip of the ironing board to press small pieces of fabric. I know that may seem self explanatory, but I confess that it was a game-changer when I figured out that I should press collars at the pointy end of the board.
When ironing blended fabrics, always choose the coolest setting to prevent damage to the fabric. You can always adjust it to make it a little warmer if the wrinkles aren't coming out.
Always iron your trouser pockets. It seems like such a pain, doesn't it? But if you wear close-fitting fabrics, those wrinkly pockets are going to be very visible. It's worth the extra minute or two to avoid the sloppiness.
Trouser creases were the bane of my existence when my husband was in the police academy. I could never do them properly. But when I need to in the future, I'm definitely going to try this binder clip trick to hold them in place. So smart!
Get more laundry tips here!
Sanity-Saving Laundry Tips for Large Families