This Parsley Lemon DIY Air Freshener is the single best way to get rid of kitchen smells in a natural and safe way.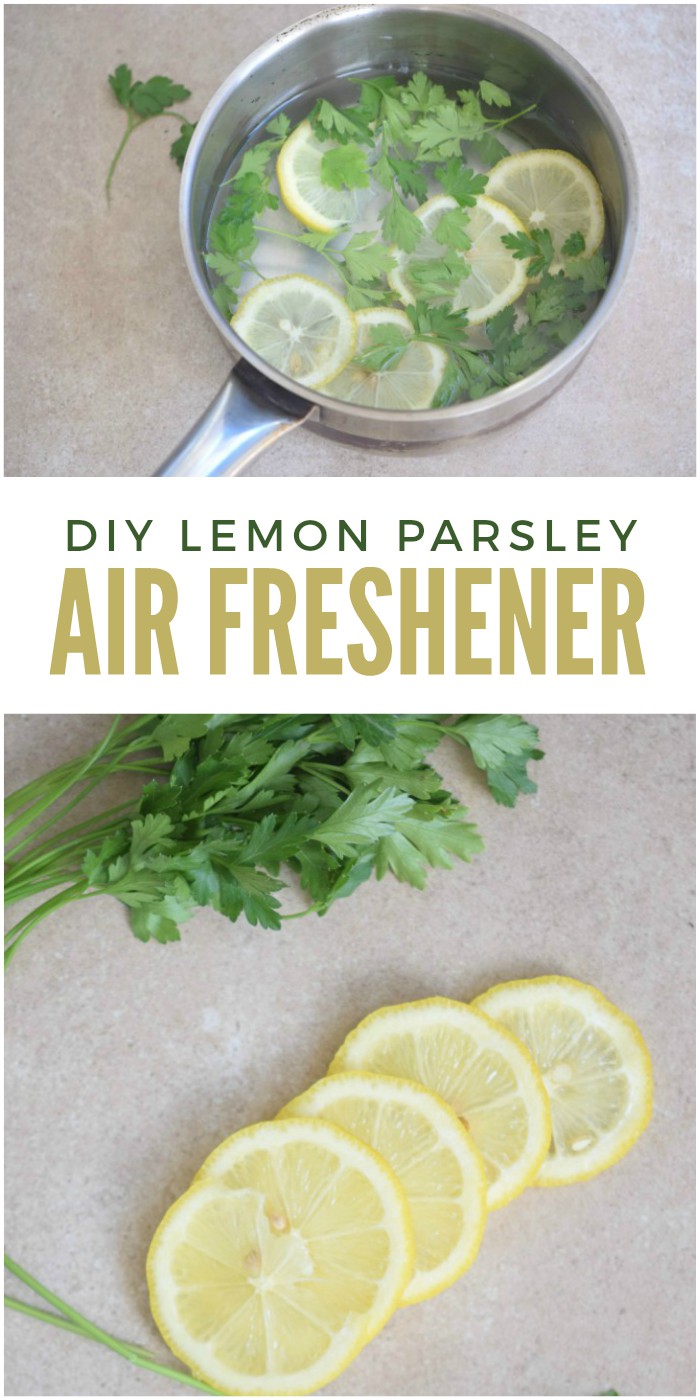 Ok, can we please talk for a second about those kitchen smells? Because seriously, they tend to be disgusting and awful. I mean, I'm not talking about all those scents coming out of your home-cooked meal or the ones coming out of the oven when you are baking bread from scratch.
Video: Lemon Cleaning Hack
Lemons are also great for cleaning and shining! Check out this short video to see how well it works.
Oh no. I'm talking about the ones that linger around when you burn something or the garlic smell that has been sitting for a little bit too long. (I mean you cooked with it two days ago… Why does your kitchen needs to smell like this in the morning?) Or maybe it's the strange smell coming out from your sink (in which case use these garbage disposal pods and also try this). I get you, I really do.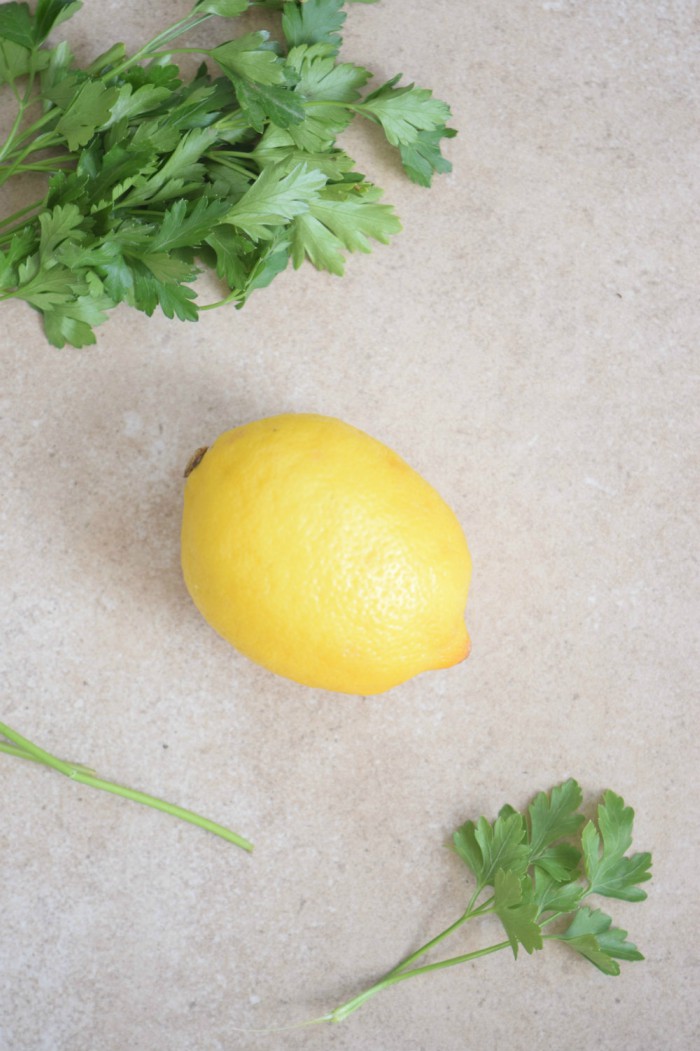 And after probably testing every single solution I could think of, I decided to take the matter into my own hands and go with the DIY version. That's how this parsley lemon air freshener was born, and since the very first time I tried it I knew this was the real deal.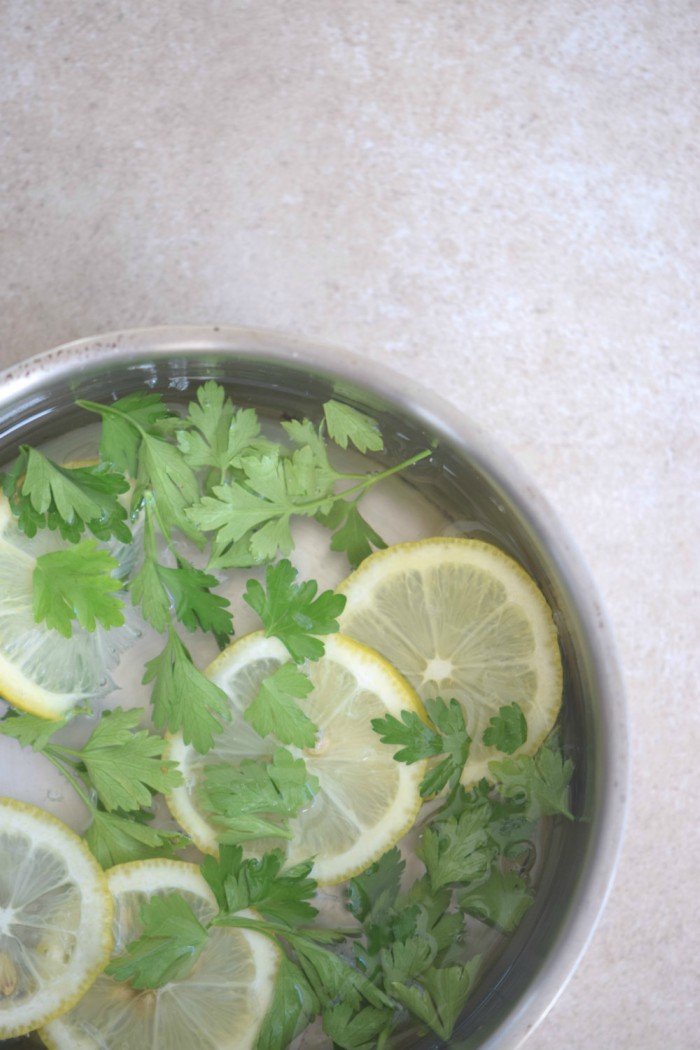 The process of making this Parsley Lemon Air Freshener is also really simple, you just need 1 big lemon and some parsley leaves. Cut the lemon into thick slices, add them to a pot, add the parsley leaves and pour some tap water. Then it's just a matter of letting it simmer for around 45 minutes or until the smell leaves your kitchen (it's usually in the 20 minutes mark for me).
Also Read: 15 DIY FALL SCENTS TO MAKE YOUR HOME SMELL LIKE FALL
The result? Not only will your kitchen be completely free of bad smells but you will also get a nice citrus, herby scent lingering around that's just almost too delicious.
For more ways to make your house smell great, try these ideas: