Is your rice cooker collecting dust because you only pull it out when you want rice? Well, dust it off, and get ready for a kick to your taste buds. We've found 17 delicious rice cooker recipes you need to try right now. You'll love these easy meals just as much as we do.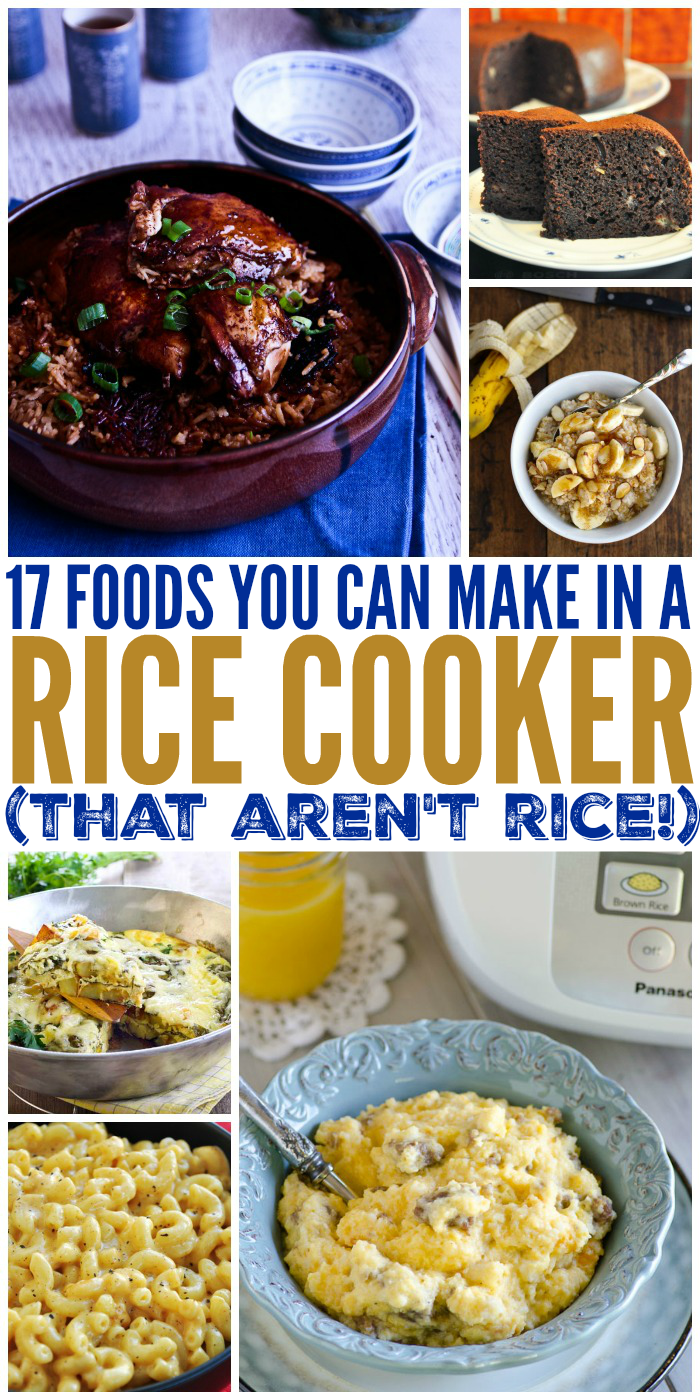 Rice Cooker Recipes
Old fashioned, honey nut steel cut oats are delicious when made in the rice cooker.
How about a delicious, super moist chocolate banana cake  for dessert?
Homemade mac and cheese is now easier than fixing the boxed kind when you use a rice cooker.
This rice cooker chicken looks phenomenal! You'll be cooking the rice and chicken together for a super easy one pot meal.
A filling frittata is just what you need when you're craving a hot breakfast.
Ready for some southern comfort food? Make a batch of sausage and grits in the slow cooker.
Surprising Foods You Can Make in a Rice Cooker
If you're planning on serving quinoa as a side dish with dinner, you can't beat this hands-off method.
Craving cinnamon rolls? Make a thick, delicious cinnamon roll pancake in the rice cooker. So easy!
Mashed potatoes have never been easier.
Warm cinnamon applesauce will make your kitchen smell amazing. It's a wonderful kid-friendly snack.
Prepare chili AND cornbread in your rice cooker. Talk about a quick dinner!
Recipes for Your Rice Cooker
Make a scrumptious pumpkin cheesecake in your rice cooker this fall.
Banana bread is a favorite in our house. I'd probably add some walnuts to this recipe, but that's just me.
Chicken miso soup will warm you up when it's cold outside.
Meaty cabbage and rice is a hearty meal that you can whip up without standing over the stove.
Want your kids to eat their veggies? Put a veggie hotcake on the table!
Cook veggies and rice together for an easy and healthy lunch.