Between work, errands, the kids' activities and chores, life gets a little crazy sometimes. Freezer cooking can make it so much easier. Now it might seem overwhelming at first, but if you commit ti trying it, you won't regret it. In fact, you will probably be asking yourself why you waited so long to do it. Not only does it save time by having all the prep done before, it also saves you time in clean to as you didn't get as many dishes dirty as you would have if you had done the prep for that meal that day. If you're new to this type of cooking, you'll love this list of 31 freezer dinners that we've put together to get you started. Ready, set, prep!
A Month of Frozen Dinners to Feed Your Family
Lemon Pepper Chicken and Rice is one of our favorites. The lemon slices not only help the chicken retain moisture, but it adds a refreshing flavor to the meal, too. Yum!
You'll feel good about serving this healthy, homemade Freezer Crock-Pot Beef Stew on a busy weeknight. It's so easy to put together!
Stock up on chicken when the price is low, and make plenty of this Cilantro Lime Chicken to stock your freezer. It's great for a weeknight meal or for a backyard bbq on the weekends!
Video: Freezer Organization Tips
Want to organize your freezer like a boss? Check out this short video to see some super helpful freezer organization hacks for yourself!
Forget buying frozen lasagnas at the grocery store. They're so expensive! Make your own at home with this Lasagna Freezer Meal.
These chicken and black bean burritos are hearty and delicious. They freeze beautifully, and they're kid-friendly, too!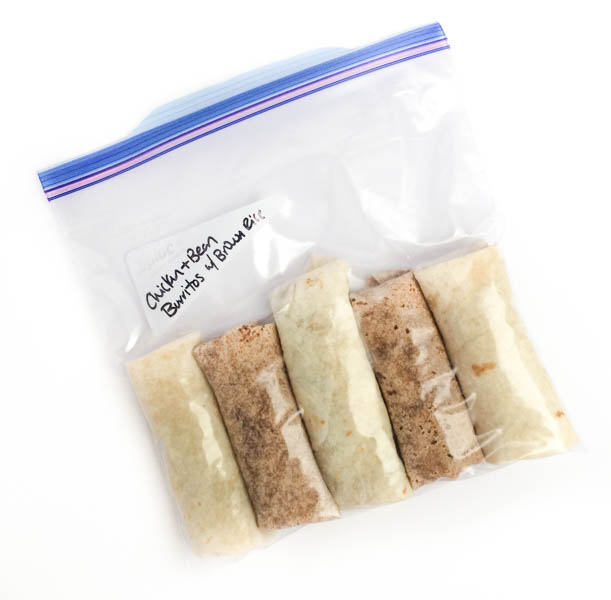 Freezable Meal Ideas
This Chili and Rice Casserole looks like the perfect meal on a cold day. Can you imagine just popping this into the oven, and in under an hour, you have a hot, hearty meal for your family? Easy peasy!
Winner, winner chicken dinner! Honey Teriyaki Chicken is sure to be a hit at your house. If you have some rice already frozen, too, it'll pair perfectly with this meal!
This Easy Taco Casserole is full of flavor, and when you pair it with a salad, makes the perfect simple weeknight dinner that even the kids will gobble up.
20-Minute Tuscan Pasta is as easy to prep for the freezer as it is to cook – 20 minutes for each!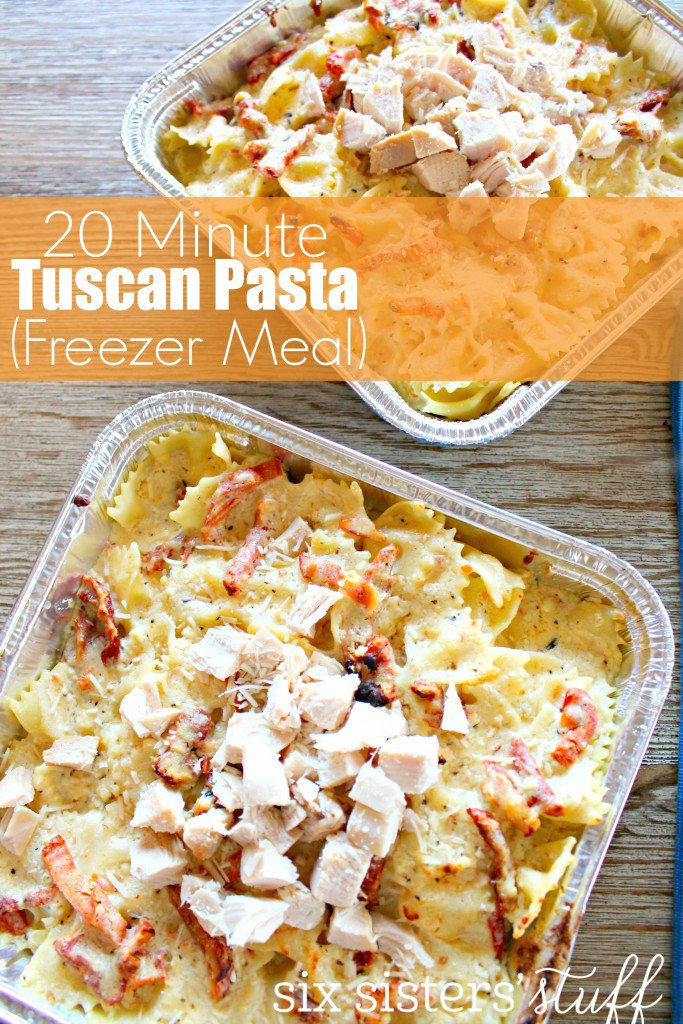 Have some leftover chicken? Just add tomato sauce, bread crumbs, cheese and herbs to it, and you'll get this yummy Chicken Parmesan Casserole.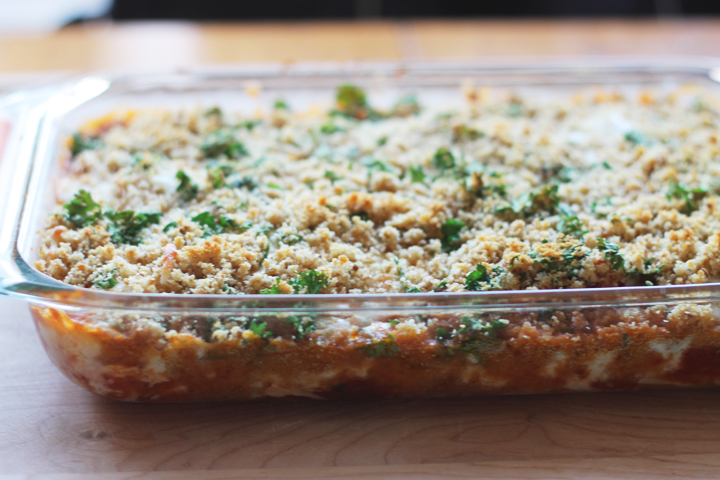 Prep Lemon Pesto Chicken in less than 10 minutes for a truly easy, filling meal that you can get ready for your family in a snap.
Freezer Meal Recipes
Want to prep a bunch of meals to take to a friend or for yourself? This Freezer Chicken and Rice Casserole recipe preps FOUR meals, with 3-4 adult servings per meal. So easy!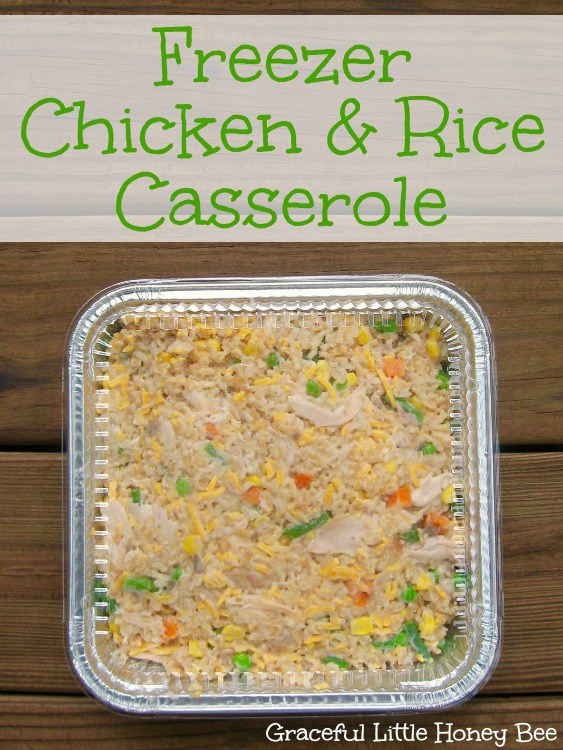 Nothing is more comforting than a big serving of shepherd's pie! Just defrost it in the fridge the night before, and bake it as usual the next day.
Shrimp & Veggie Stir Fry is a great freezer to skillet meal with lots of sweet, tangy Asian flair.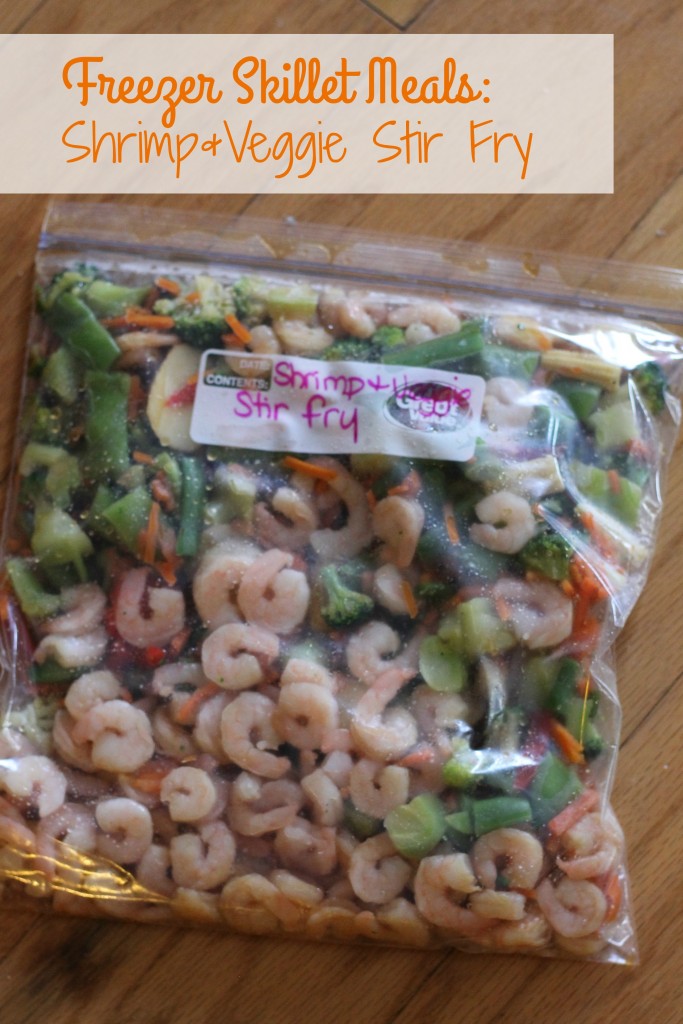 Family-friendly Freezer Food
A Chicken, Broccoli, Bacon & Potato Bake is a recipe that's easy to double, triple or quadruple depending on your freezer cooking needs!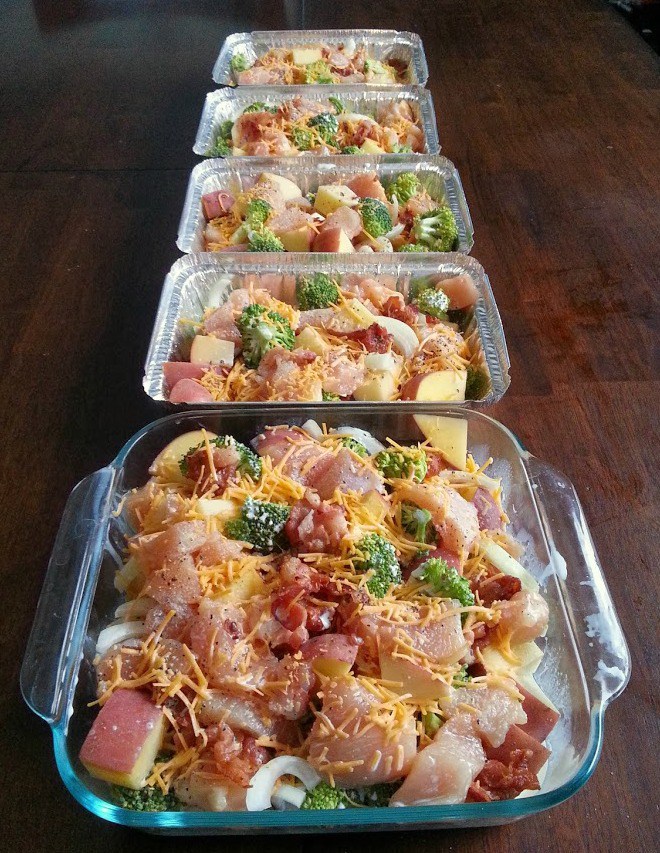 Ginger Peach Chicken is a recipe that uses chicken thighs, but it can be easily adapted to chicken breasts or any other meat you have. Yum!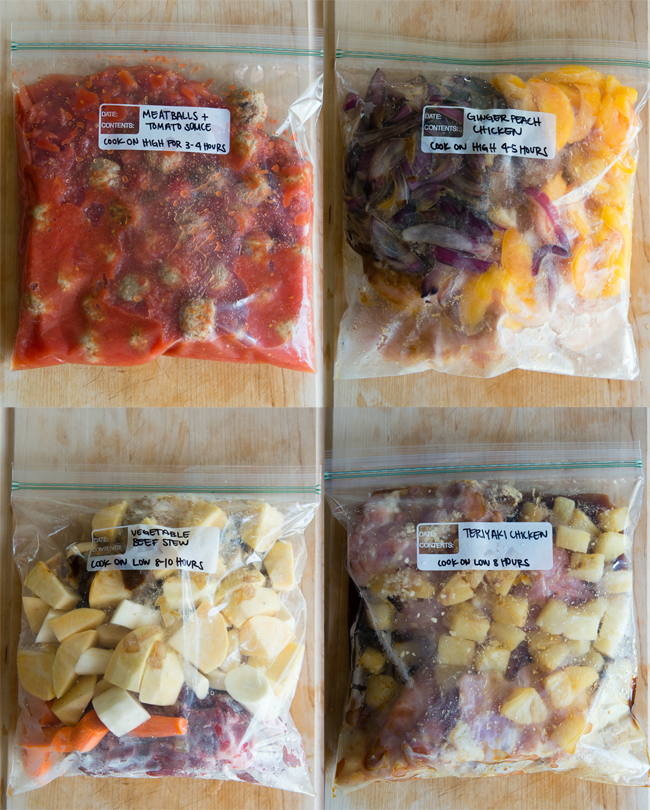 Lemon Garlic Dump Chicken may not sound appetizing, but names can be deceiving! You probably have everything you need for this freezer meal right in your pantry.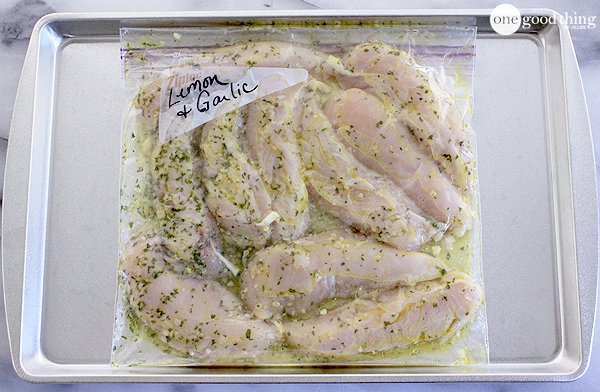 Cheesy Chicken Tater Tot Casserole for the crock pot? I had no idea you could freeze that… It's a super kid-friendly meal.
Scalloped Potatoes and Ham tastes like you spent a lot of time in the kitchen whipping up some comfort food, but it's easy peasy.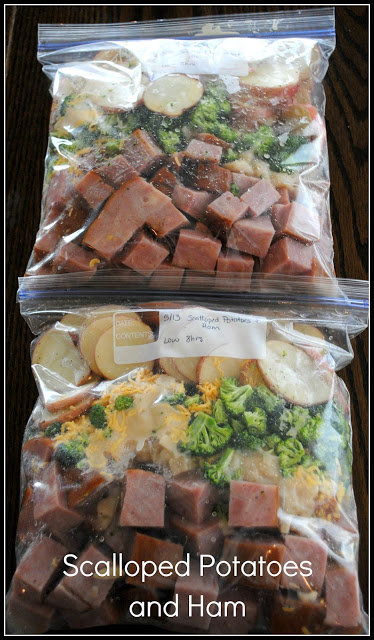 Sausage Pesto Pasta is a tasty meal to add to your family's freezer rotation. And if you don't care for sausage, ground beef or turkey would be a nice substitute, too.
Sausage with Peppers and Onions is loaded with colorful veggies and packs a big flavor punch. Serve it over white or brown rice or pasta!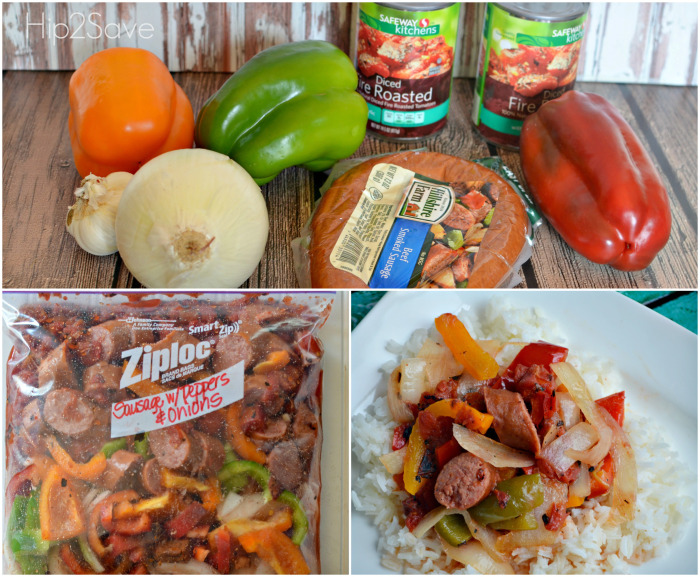 If you need a go-to dinner whenever you're stuck for ideas, this Baked Ziti Freezer Meal is it. Simple, delicious… and who doesn't love a big plate of pasta?
I've only recently discovered my love for sweet potatoes, so I have this Chicken and Sweet Potato Bake (for the crock pot) on my menu for this week!
You won't believe how easy this Swiss Cheese Chicken is! You can even make it with canned chicken to save even more time.
How much do we love The Pioneer Woman here? A lot. And this Red and Green Stuffed Shells recipe will knock your socks off. It stores in the freezer for up to 6 months, so make a couple of batches!
Want to make it easier for your kids or hubby to help with dinner? Put these fajita kits together. What a genius idea!
Make Ahead Casseroles
Cheese and chicken – is there anything better than that combo? Make it ahead of time with this Crispy Cheddar Chicken.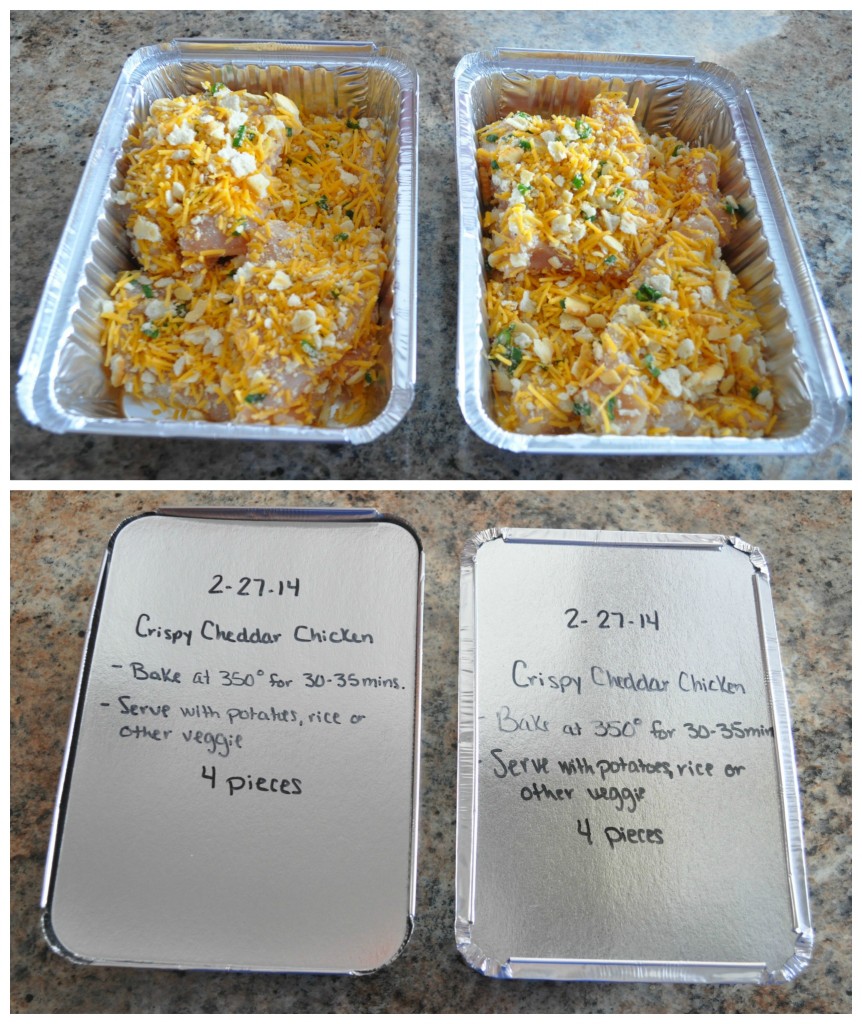 Ready for the best stir fry you've ever had? This Homemade Freezer Stir Fry is it!
Cranberry Chicken is super easy to put together. You don't even have to thaw the chicken breasts! Just toss them in a gallon-sized Ziploc bag along with cranberry sauce and a few other ingredients, and you're all set.
For easy lunches (or on-the-go dinners), try Black Bean and Quinoa Freezer Burritos. They really hit the spot.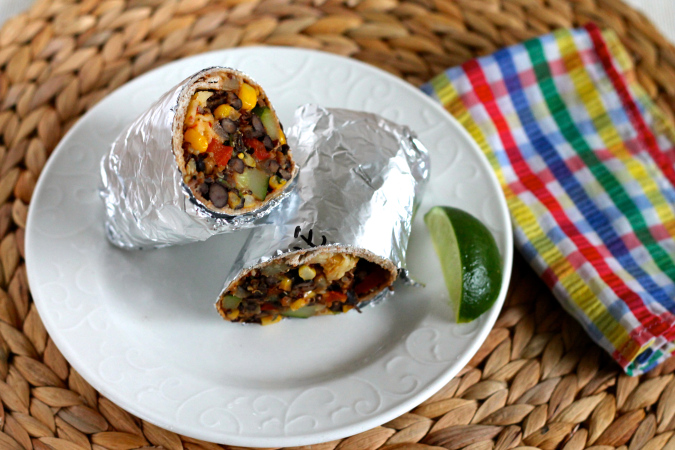 Meat loaf is one of the ultimate comfort foods. It just reminds you of hearty, home-cooked meals around the family dinner table. Try this freezer-friendly meatloaf recipe to stock lots of them for those crazy busy days.
Here's another fabulous dump chicken recipe: Teriyaki Chicken!
Eat dinner on the go between the kids' sports events. Freezer-friendly Chicken Pot Pie Hand Pies are a real life saver when schedules are crazy hectic.
Nothing tastes better than homemade chicken soup when you're sick, but when you're sick, who feels like cooking? Stash some of this One Pot Chicken Noodle Soup away in your freezer for just those times.
It doesn't get any easier than that. Most meals go from freezer table in under thirty minutes (unless it's a slow cooker meal, but still freezer to slow cooker is pretty easy to do). No more do you have to stress over meal prep or clean up and you get to spend more time with your family instead of in front of the stove.
Get breakfast freezer meal ideas while you're here!
And check out our freezer organization tips if you're not sure how to store all this yummy food!