We go through a lot of eggs in our home, so it's no surprise that I started wondering, "Hmm… how can I reuse some of these egg cartons?" I mean, it's a waste to throw them out, right? We've found 16 borderline genius ways to use egg cartons in your home. From organizing the junk drawer to hacking your electronics, you're sure to find a useful tip here. And if you're looking for egg carton crafts, we have those, too!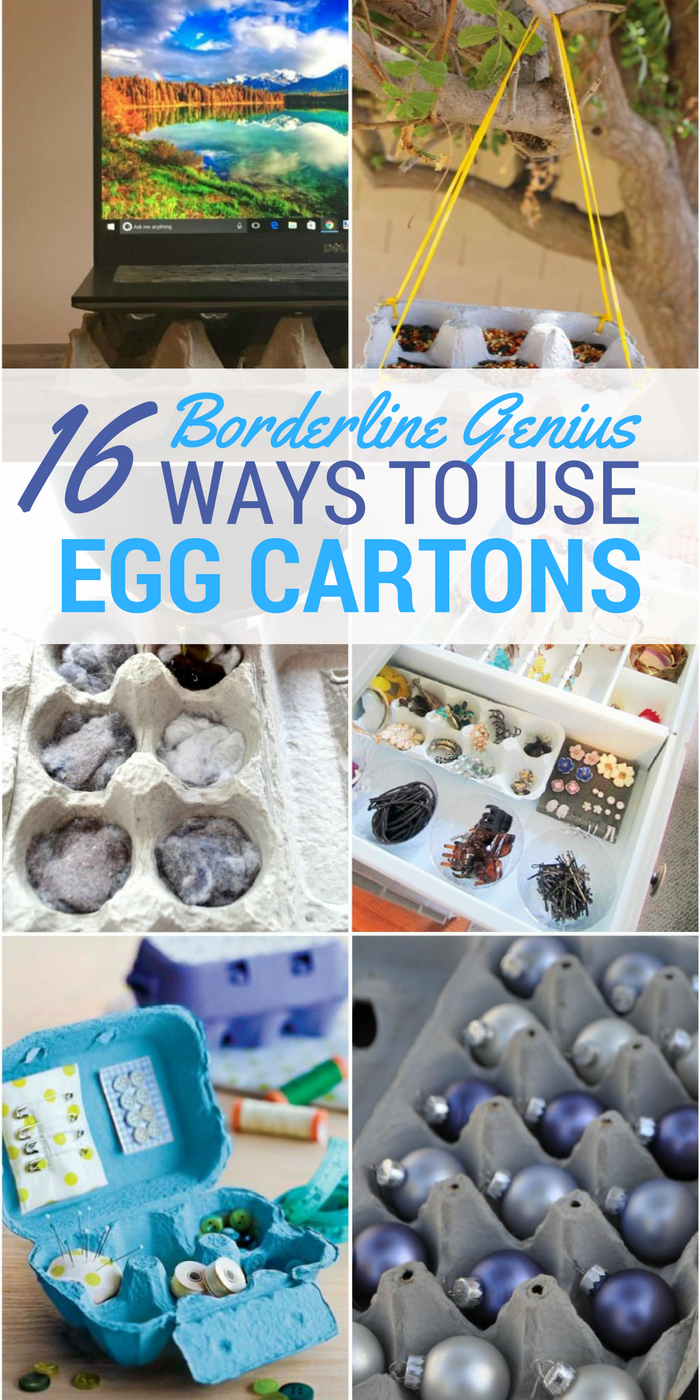 Ways to Use Egg Cartons That You've Never Thought Of
Laptop overheating? Place it on an egg carton to allow air to better circulate to keep it cool.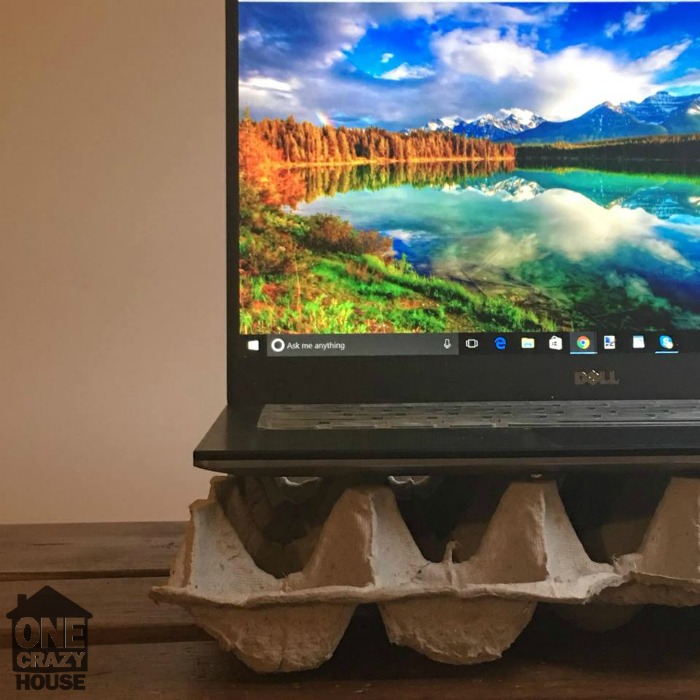 Use an egg carton as a paint palette. This is especially helpful when mixing colors or when crafting with kids. Each kid can have access to their own paints, and the egg cartons minimize mess. Just toss them when you're done.
Turn condiment bottles upside down in the fridge without them toppling over. You'll never have to shake and shake (and shake) to get that last little bit out of the bottle again!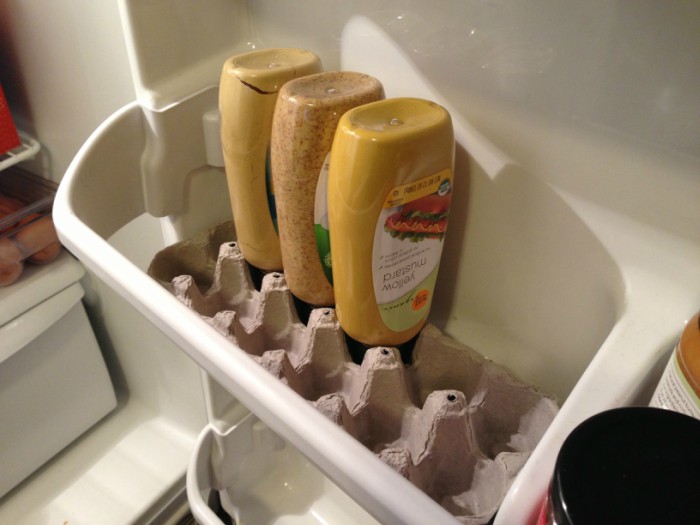 Egg cartons are perfect for storing small, fragile Christmas ornaments.
Add them to your composting materials! Only use the cardboard egg cartons for this, though.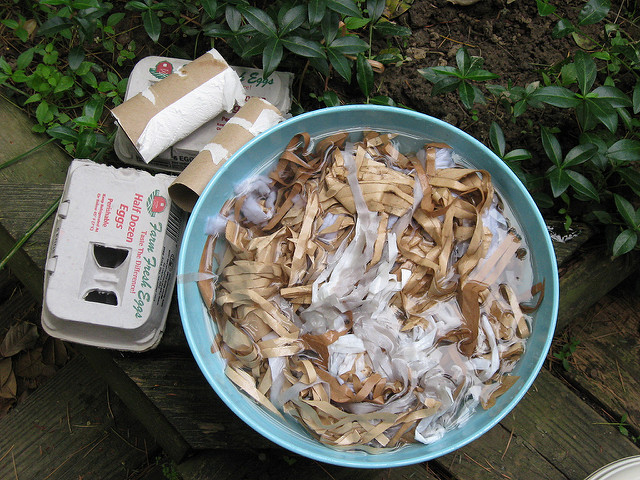 Start your seeds in old egg cartons. You can do this with or without the egg shells, but the shells certainly make the plants easier to transfer.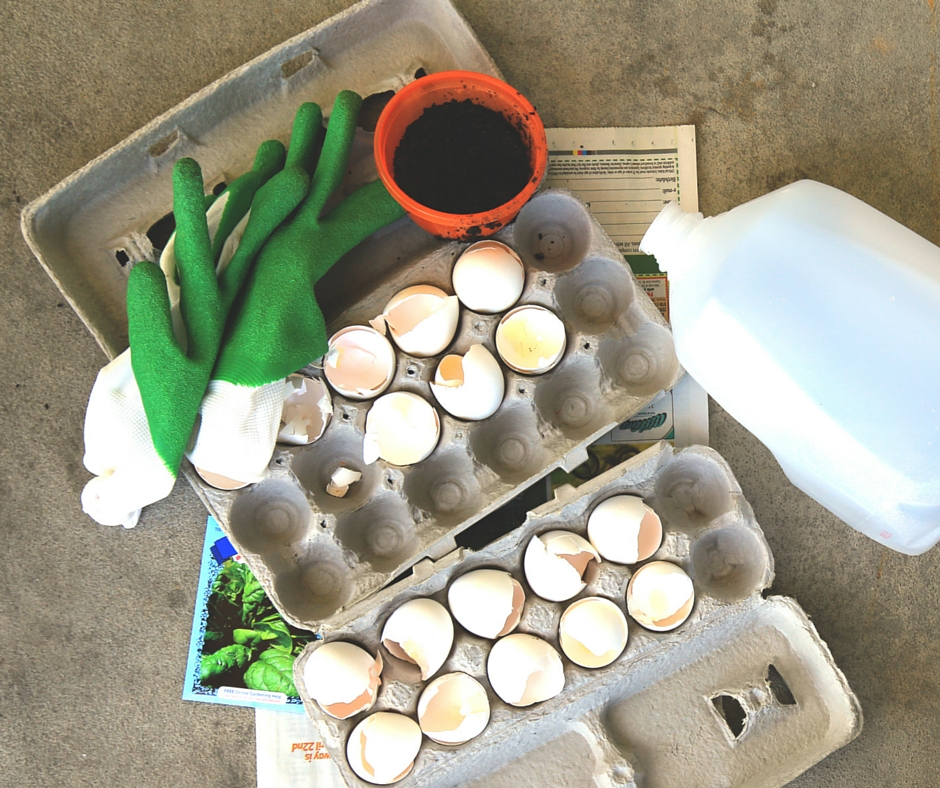 Make an egg carton bird feeder! Cut them in half, and place birdseed in each hole so multiple birds can feed at the same time.
Make your own firestarters for camping using egg cartons, dryer lint and melted wax. This idea is genius!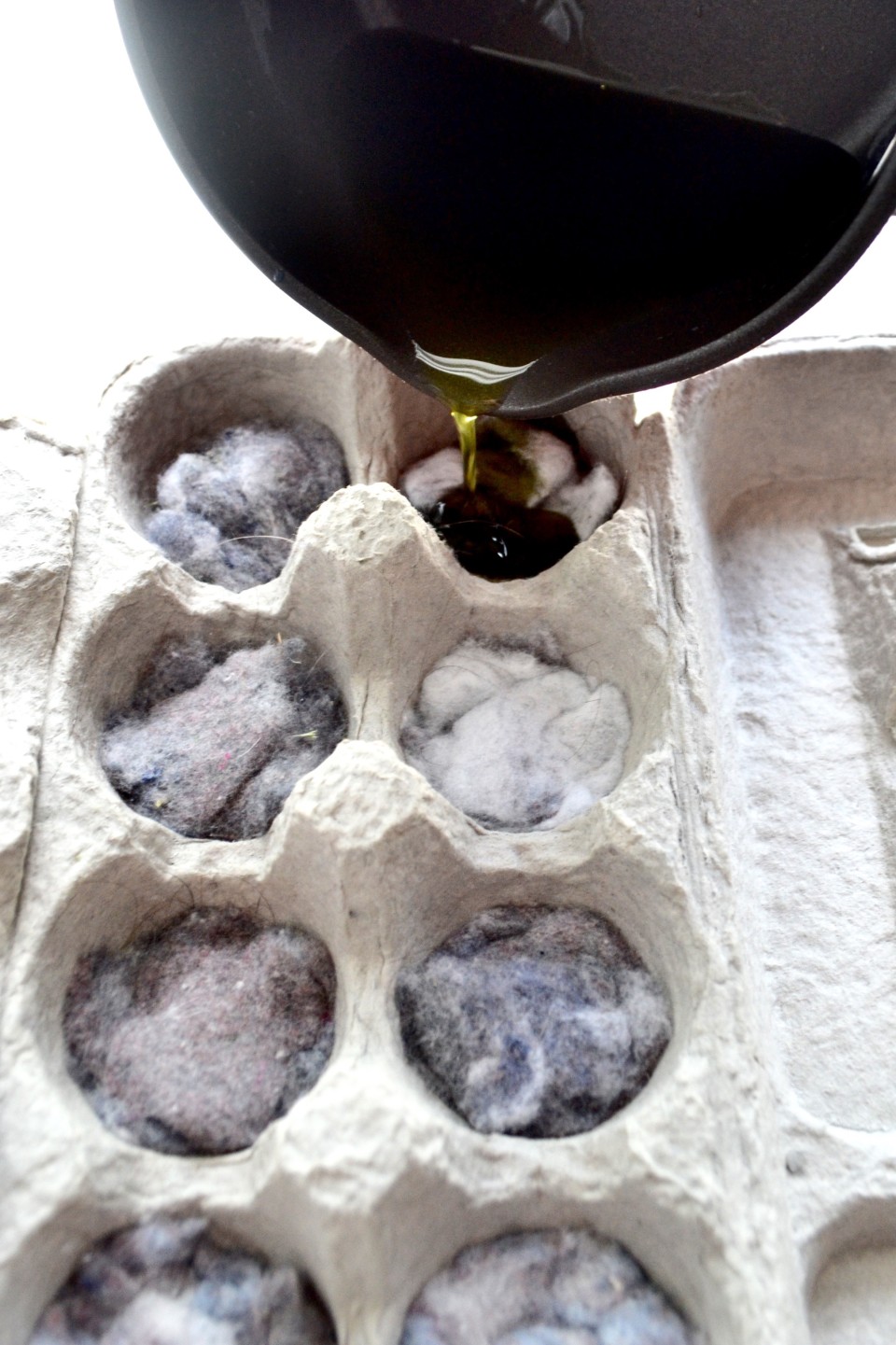 Keep hardware organized in the garage. It's the perfect way to keep those nuts, screws, bolts, etc. sorted.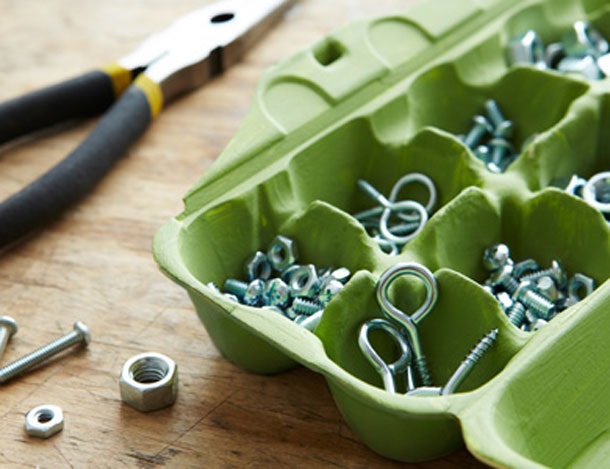 Tailgating is easy with this charcoal grill starter. Just put your briquettes in the egg carton, place them in the grill, and light it up.
Make a diy tablet stand for your iPad. This will come in handy while I'm washing the dishes!
Tidy up your drawers with a handy diy tablet stand for your office supplies. Painting the egg carton is optional, of course, but it sure does make it prettier.
Put together an egg carton sewing kit. (Site not in English.) This would be a lovely idea for a bridesmaids gift or as a household shower gift.
Use egg cartons to organize your jewelry drawer.
Organize your nail polishes. This is so much better than fumbling around in a drawer full of bottles clacking against each other.
Baby socks are so easy to lose, but not anymore! Keep pairs together in the drawer inside an egg carton. This is a great idea for tights and hair accessories, too!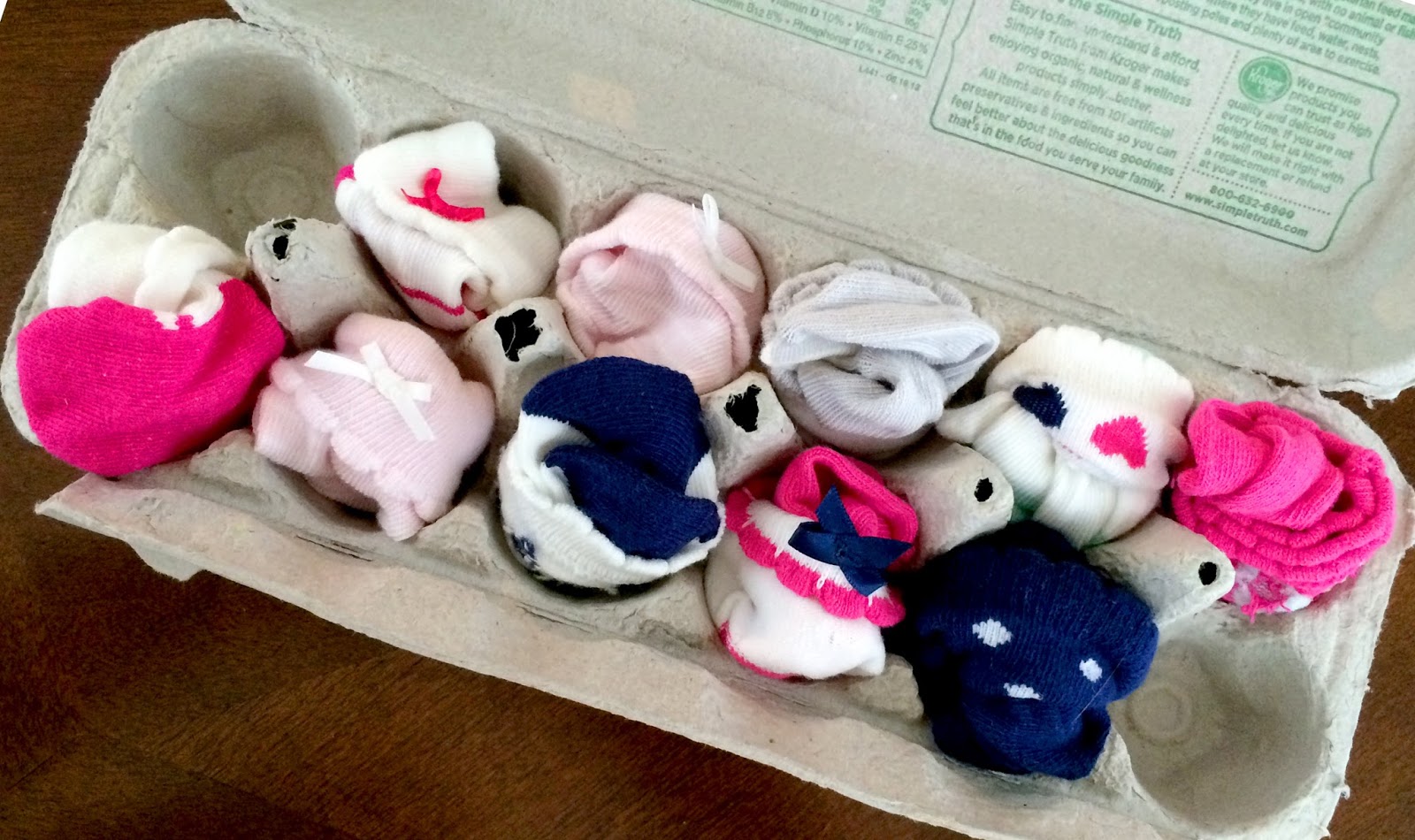 If you enjoyed these 16 ways to use egg cartons, you'll love these egg-cellent ideas, too!
15 Egg Hacks That Will Amaze You