Do you have a big event coming up that you need to decorate for? If so, you are sure to love these 18 gorgeous vase filler ideas that can be customized for any personality, style, event, or even for home decor!
If you have volunteered (or maybe you were coerced) to decorate for an upcoming event, then you are going to need some creative and fun decor! Maybe it's a class year-end party, a graduation reception, a baby shower, a wedding shower, or even a wedding. Or maybe you just wanted to bring some style and class into your own home. Whatever the case may be, you need quick, easy, and budget-friendly decoration ideas! Don't worry because we have exactly what you need in order to bring some color into your decorations without spending hours painting or gluing! Not only are these vase filler ideas elegant and classy, but they are also a very easy DIY project.
Easy Vase Filler Ideas for Beautiful Event or Home Decor
Are you looking for out-of-the-box vase filler ideas? Then look no further than this list of gorgeous and unique vase fillers! The great thing about these filler ideas is that they are super simple and usually cheap (because who doesn't love saving a little money?) to recreate all on your own! These are so easy, that you can even have your kids help you with them. We hope that you are inspired by these unique and creative vase filler ideas!
1. Split Peas
Here is a vase filler that you have probably never thought of and you might even have some stored away in your cupboard right now! What is it? Split peas! Split peas are a beautiful green color that will add a wonderful Spring feel to any event that you are planning or even in your home as decoration. Pair it with white to really make the green POP! Aren't they just gorgeous?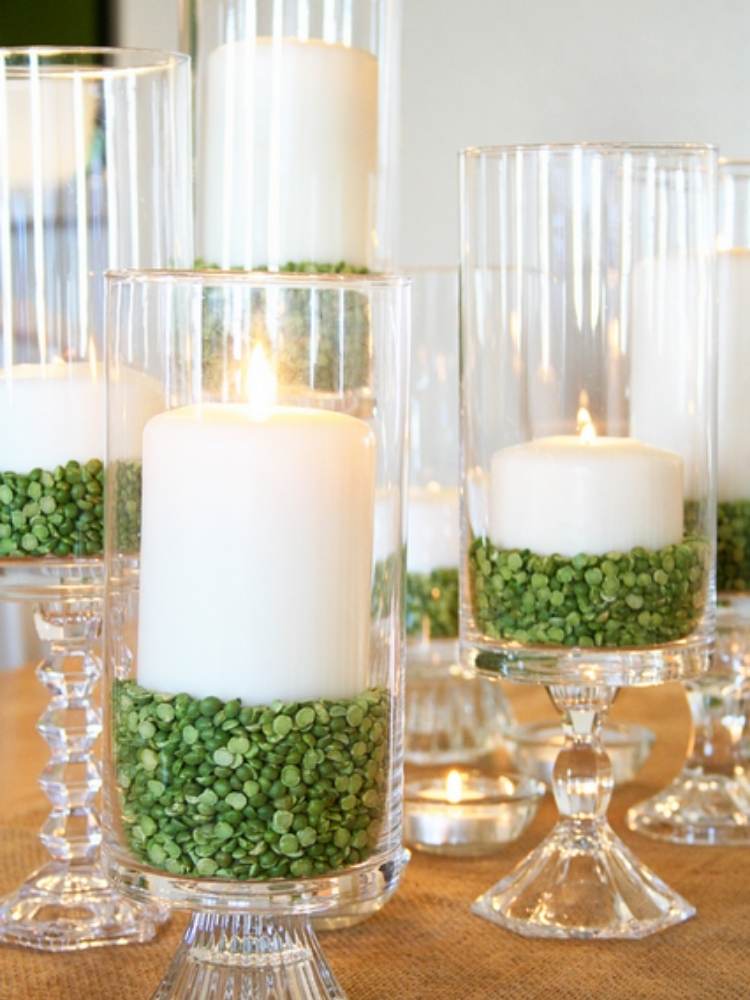 2. Moss, Willow, and Burlap-Covered Balls
This beautiful vase would make the perfect tabletop centerpiece on your dining room table or the perfect touch for an earthy, nature-themed wedding reception! Here the branches are partially concealed by moss balls, willow balls, and burlap-covered balls. How lovely is that?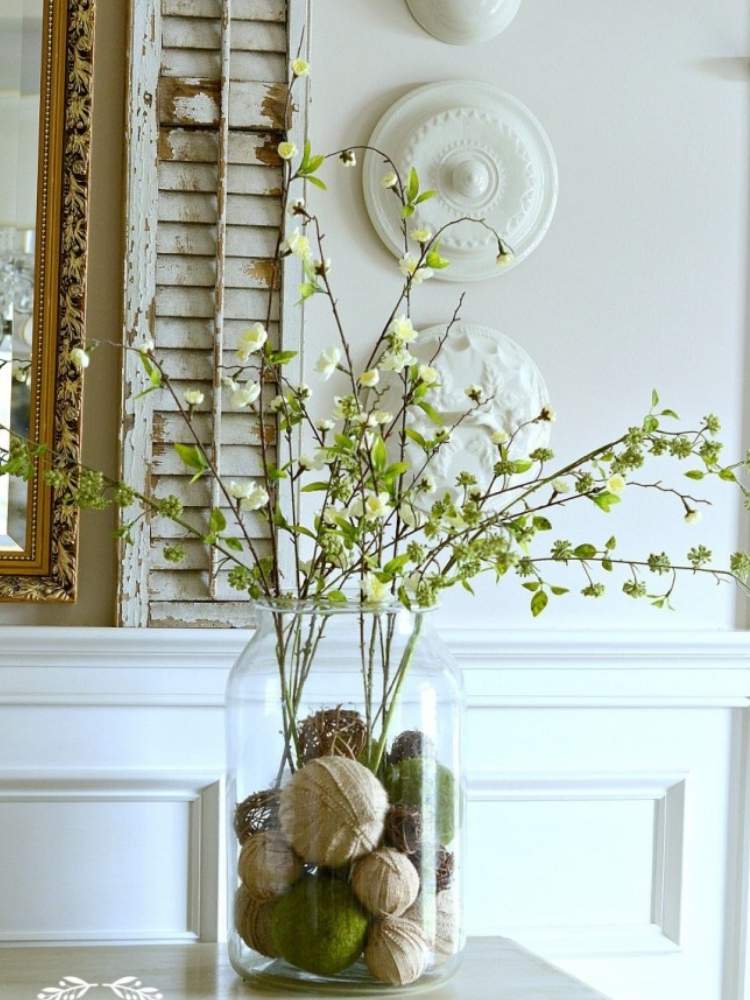 3. Elegant Eggs Vase Filler Ideas
Are you looking to decorate your home for Easter? Or maybe you have an Easter event that you are decorating for. Either way, this DIY Easter Egg Vase Filler will make your home or even look absolutely stunning! These eggs are wrapped in various styles of French script and musical notes, adding to the classical look of the vase. This is sure to be the statement piece at any event!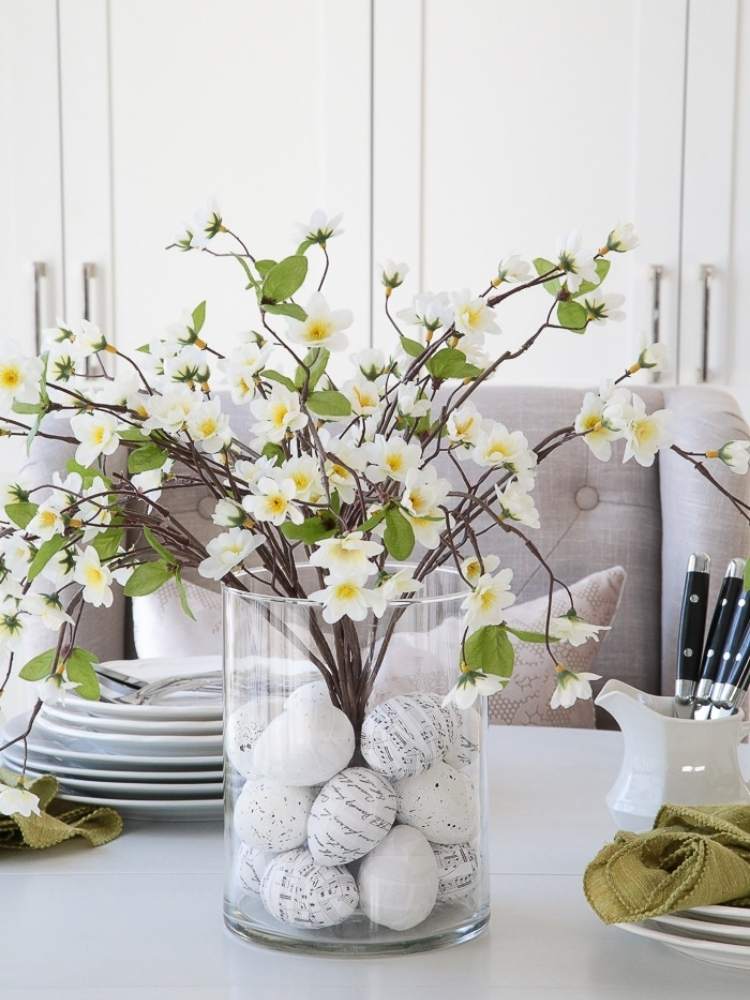 4. Wine Cork Fillers
This vase would be the perfect addition to your kitchen or for an evening wedding reception. These wine corks fill the space between a large and small cylinder. Just add a candle to the center cylinder to create a unique, warm, and rustic look.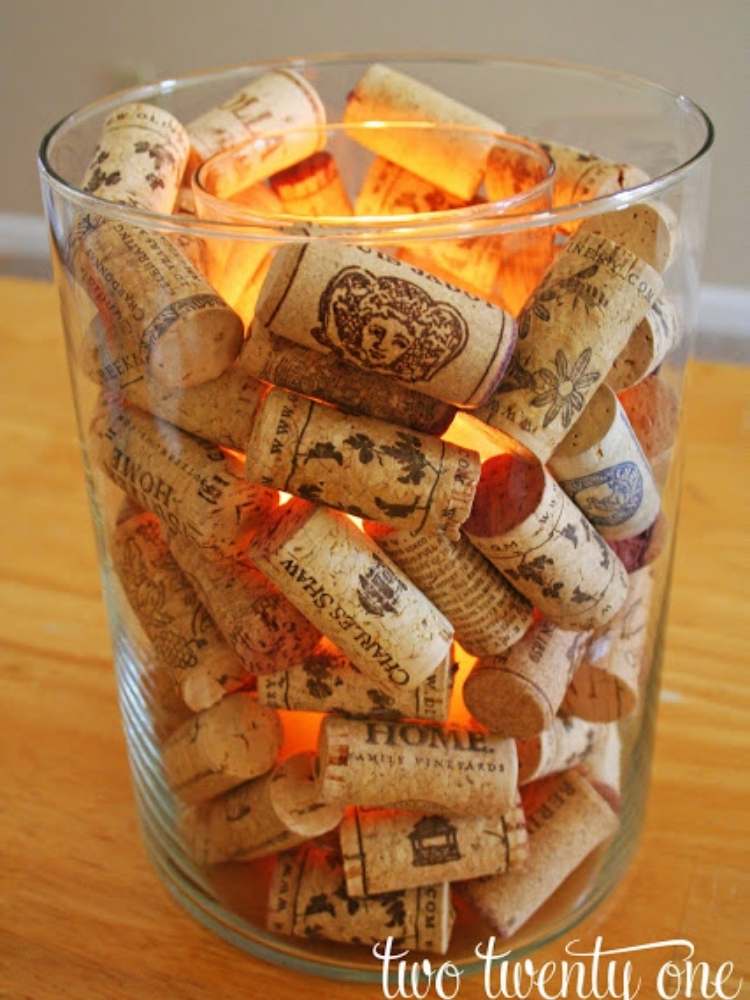 5. Colorful Thumbtack Vase Fillers Ideas
We absolutely love this vase filler because it is completely versatile and you can let your creativity loose! Just cover styrofoam balls of various sizes and shapes in colorful spraypainted thumbtacks to add to your vase for a vibrant and unique look!
All you need to create this fun look are:
Vases
Styrofoam Balls
Thumbtacks
Spraypaint
Let your creativity shine by adding different patterns, colors, and sizes to the vase. This would make a great art project for the older kids in your home (or classroom!)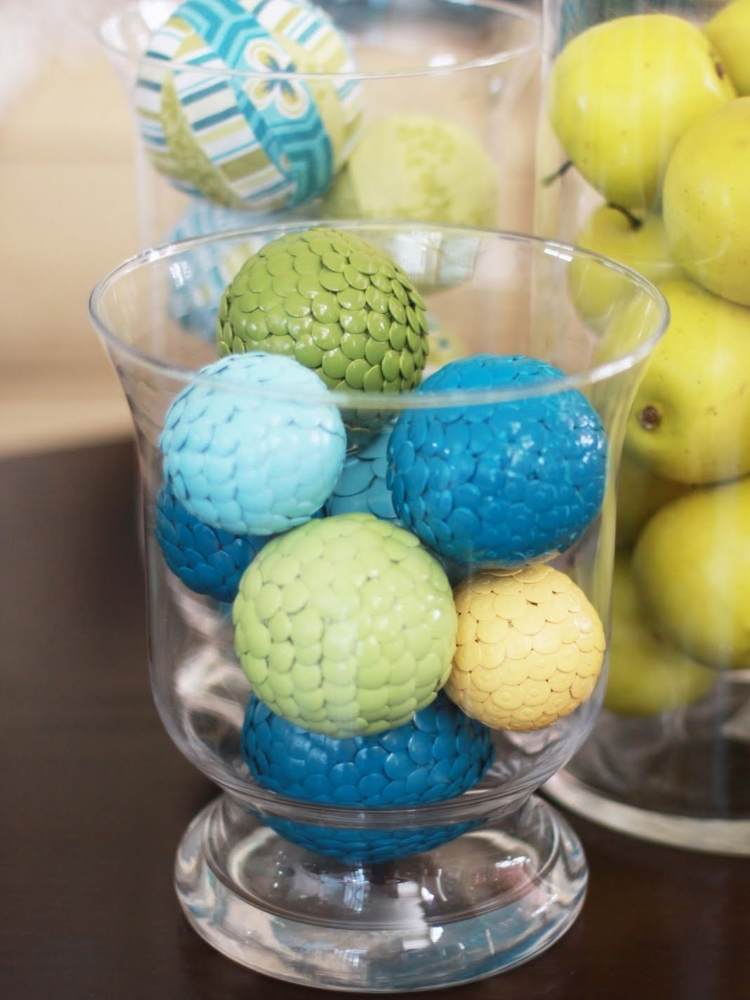 6. Sand and Seashells
Do you want to bring the beach into your home? Or maybe you are planning a beach-themed wedding? All you need to do in order to add a little nautical flair to any room or event is to fill a vase with sand and seashells! It is a beautiful and easy DIY project and would also make a great gift for that beach-loving friend or family member!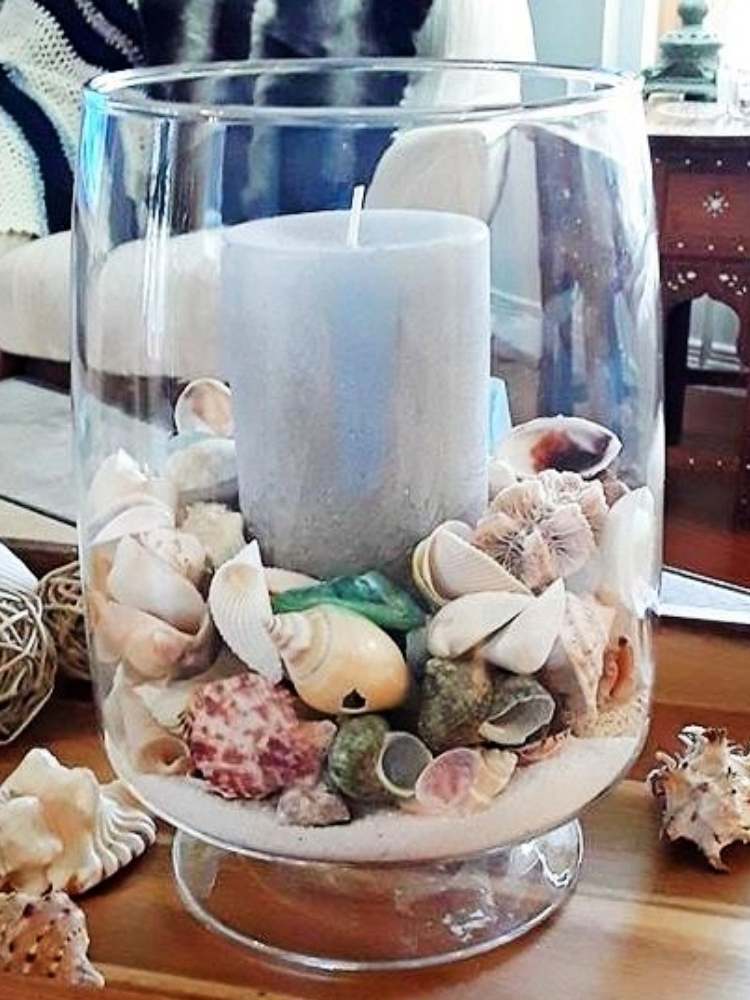 7. Coffee Beans
Coffee beans make an amazing-and easy!-vase filler for any room or occasion! Not only are they dark and rustic — perfect for fall — but they give off a wonderful aroma, too! Who doesn't love walking into a room to the smell of roasted coffee beans? Mmm…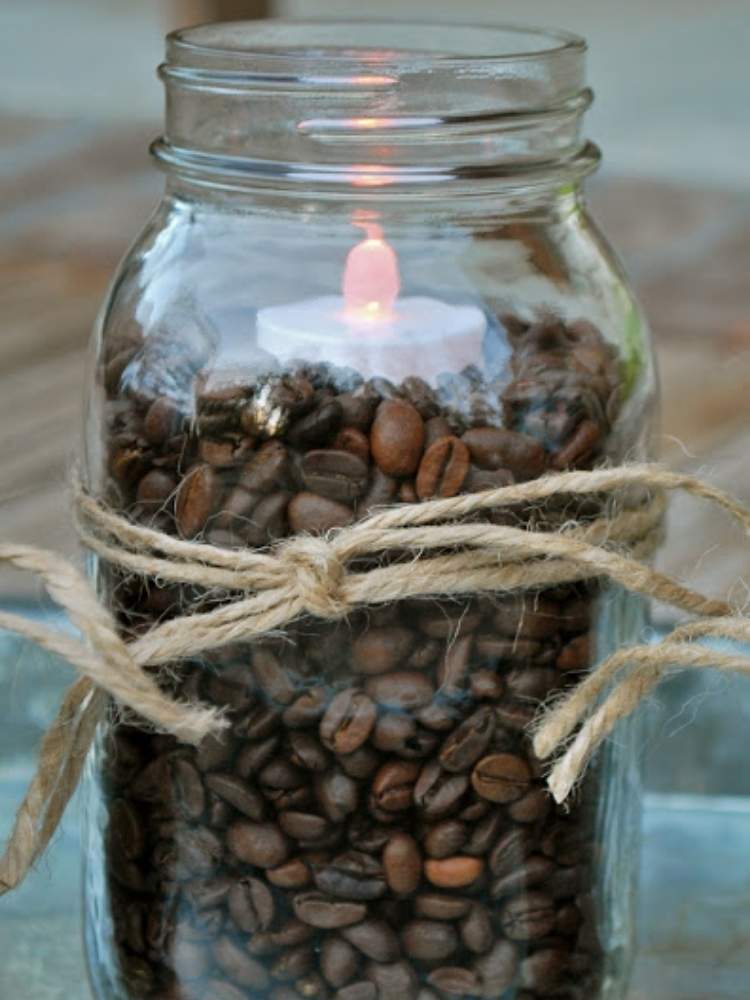 8. Vase Filler Ideas: Cereal and Gumballs
If coffee is too dark for your vase filler needs, how about adding some color using cereal and gumballs!  Cereal and gumballs fun, colorful vase fillers that are perfect for a kid's party or baby shower! And they are very versatile since you can get both in almost every color imaginable!
9. Bouncy Balls
Another cool and colorful vase filler idea is to fill your vases with bouncy balls! These vases are the perfect addition for children's parties or as a decoration for their room! I mean, seriously, how fun is this arrangement?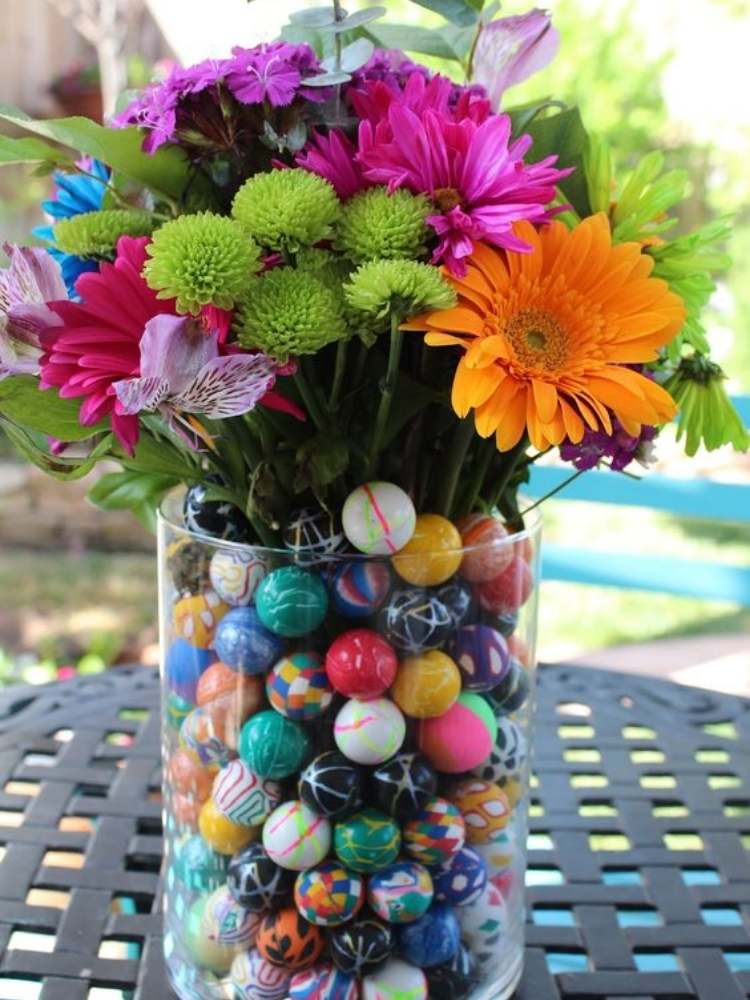 10. Alphabet Magnets
These alphabet magnets as a great vase filler for your homeschool classroom or as a gift to your child's teacher. This unique and colorful vase is sure to brighten your day! And the kiddos are sure to love it. You can even turn it into a game of alphabet recognition by seeing how many letters that your child can spot (without pulling any out!) How fun!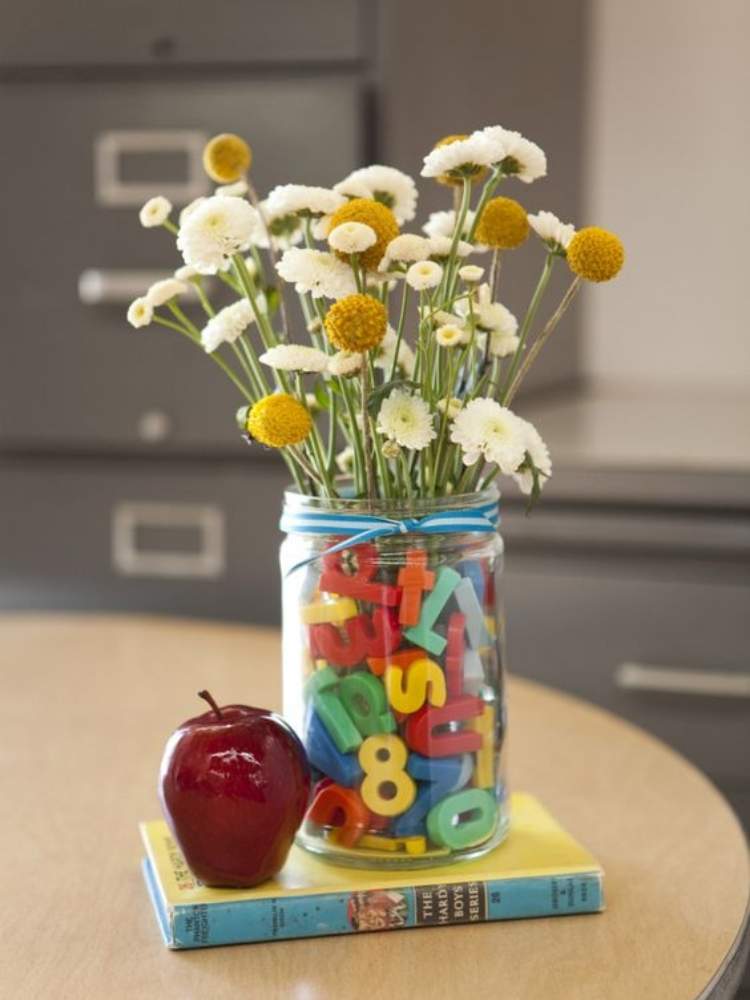 11. Scrabble Tiles
If you love the idea of letters as a vase filler but are looking for a more adult and classy version, then just use Scrabble tiles! As a huge Scrabble fan, this is one of my favorite vase filler ideas. It would be perfect for a wedding, reception, or even a rustic baby shower! Or even as a library or home office decor. The possibilities are endless!
12. Rustic Spools of Thread Vase Filler Ideas
This vase filler idea is not only charming and rustic, but it's also practical! If you're looking for a way to keep your spools of thread, twine, or even yarn organized, then try adding them in an antique vase to add a little rustic appeal to your room or event! It's a beautiful piece if you love the whole farmhouse style!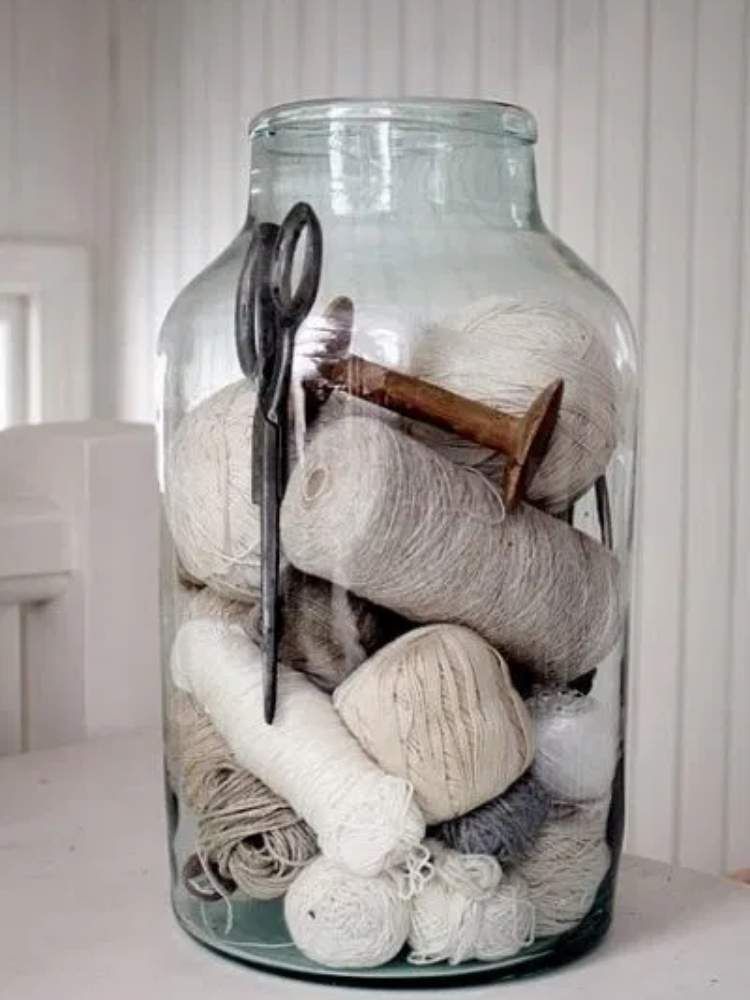 13. Spray Painted Pinto Beans
Spray paint pinto beans (or use them as is) to fill up vases. Add berries, twigs. candles, succulents, or anything else you'd like to complete this beautiful look! The best part is that you probably already have these items in your home!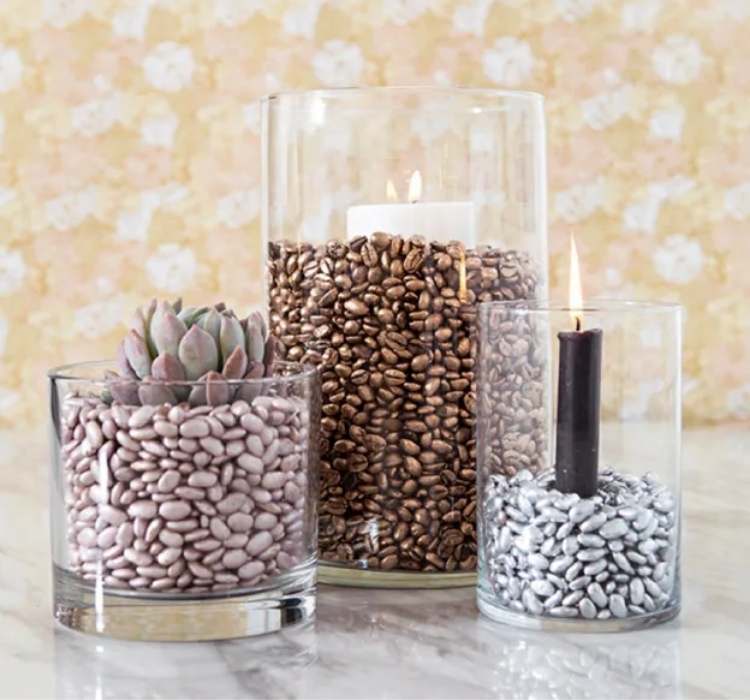 14. Rock Salt Filler
Dye cheap rock salt to look like gemstones around your candles. This idea is easy and frugal enough to easily change them out for every season or holiday. This would also make a really great group project with a group of girlfriends! You can even get the kiddos involved so they can create their own for their bedroom.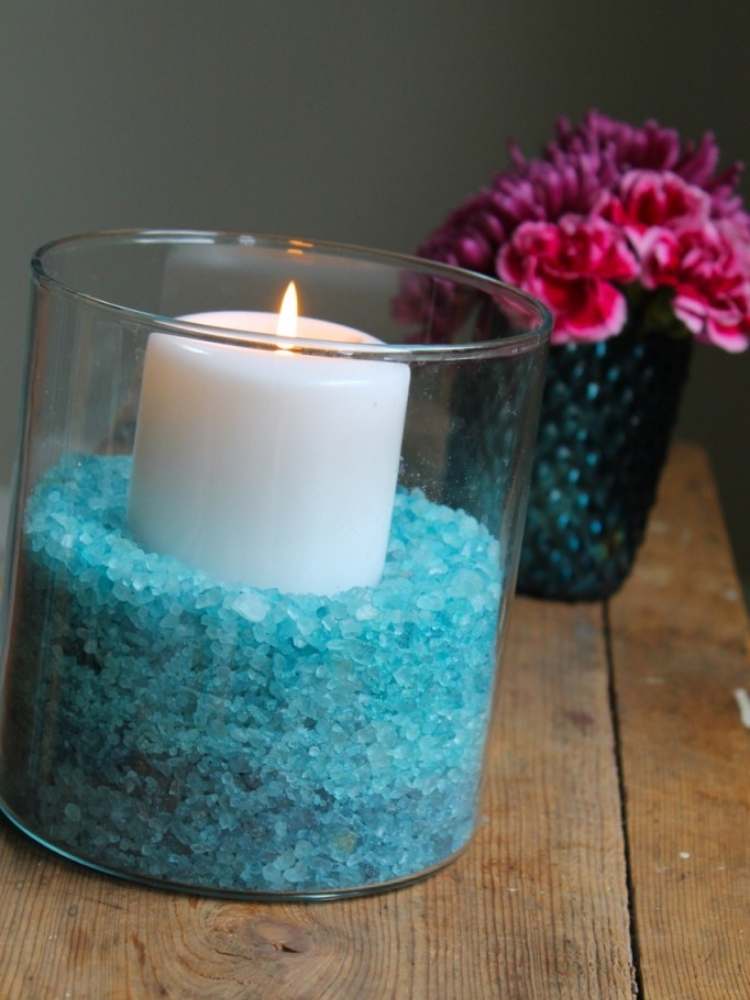 15. Red, White, and "Blue" Beans
If you love patriotic themes or are decorating for a fourth of July party, you can easily create a patriotic display using these red, white, and "blue" (black) beans. Showcase your patriotism with this gorgeous vase! These make great gifts as well.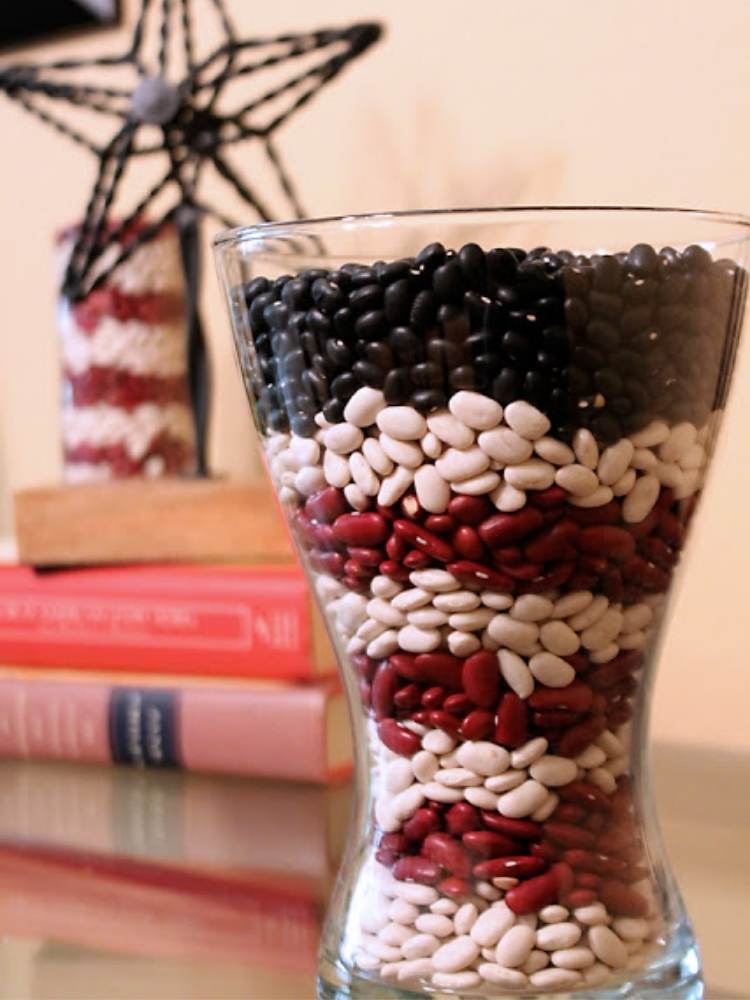 16. Shredded Book Pages
Are you looking to add a classic touch to your event or home decor? Try adding some shredded book pages or music sheets to your vase or floral arrangements. It's a beautiful way to repurpose old books that may be missing pages. Who doesn't love a little touch of vintage in their home?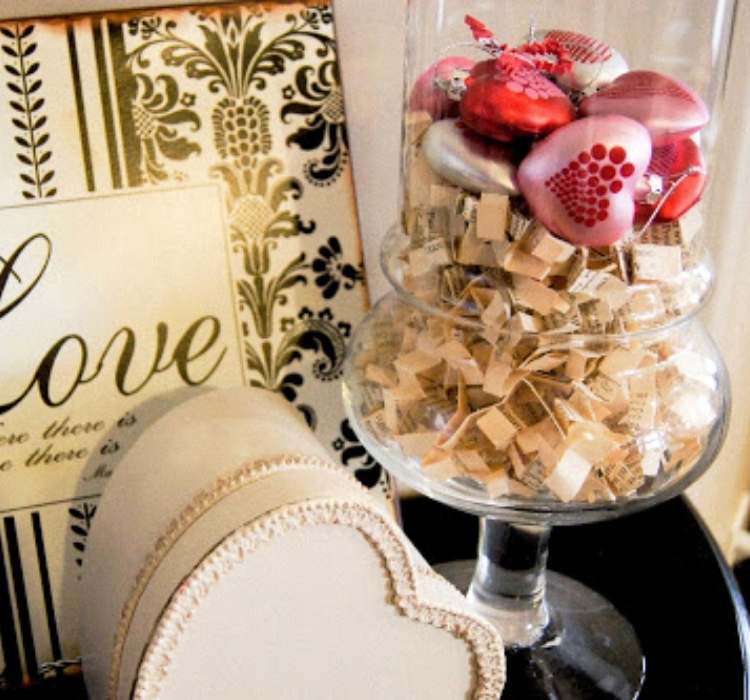 17. Branch Vase Filler Ideas
If you want to bring a little nature into your event or home decor, just fill a vase with branches and then top it with flowers. We just love that it is the perfect balance of feminine and masculine elements! Simply gorgeous!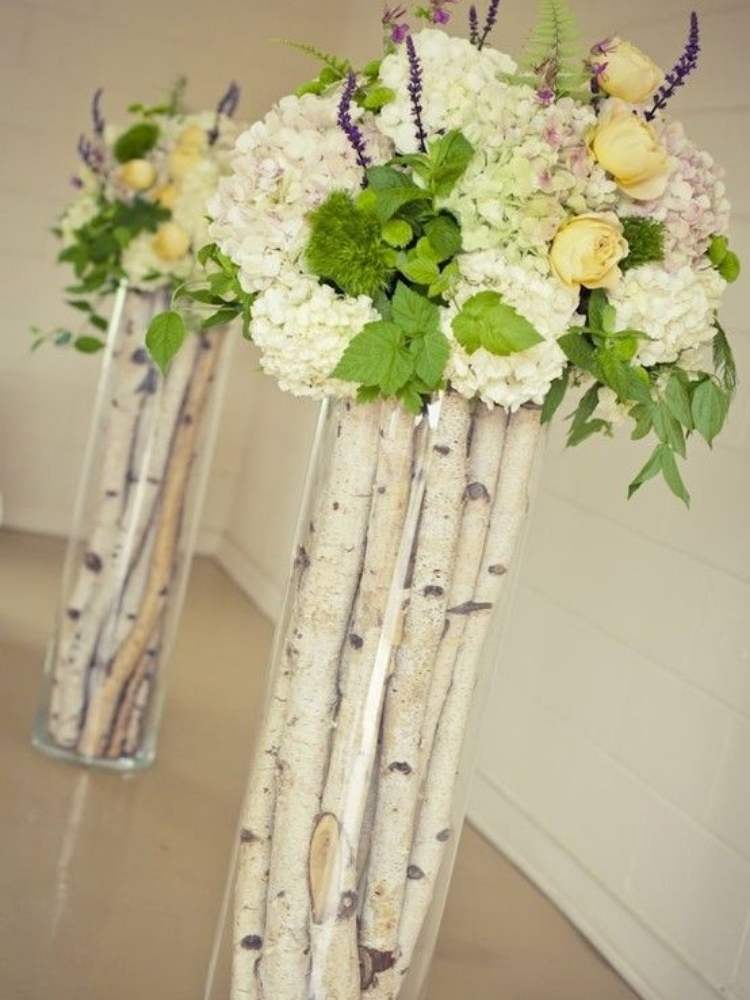 18. Fruit Vase Fillers
For another great nature-themed vase filler, be sure that you aren't overlooking fruits! Try adding some apples, kiwis, oranges, lemons, and any other fruit to your vases. The fruits will not only add a touch of wonderful color, but they will also add a sweet fragrance that will fit any occasion or event! What could be better than that?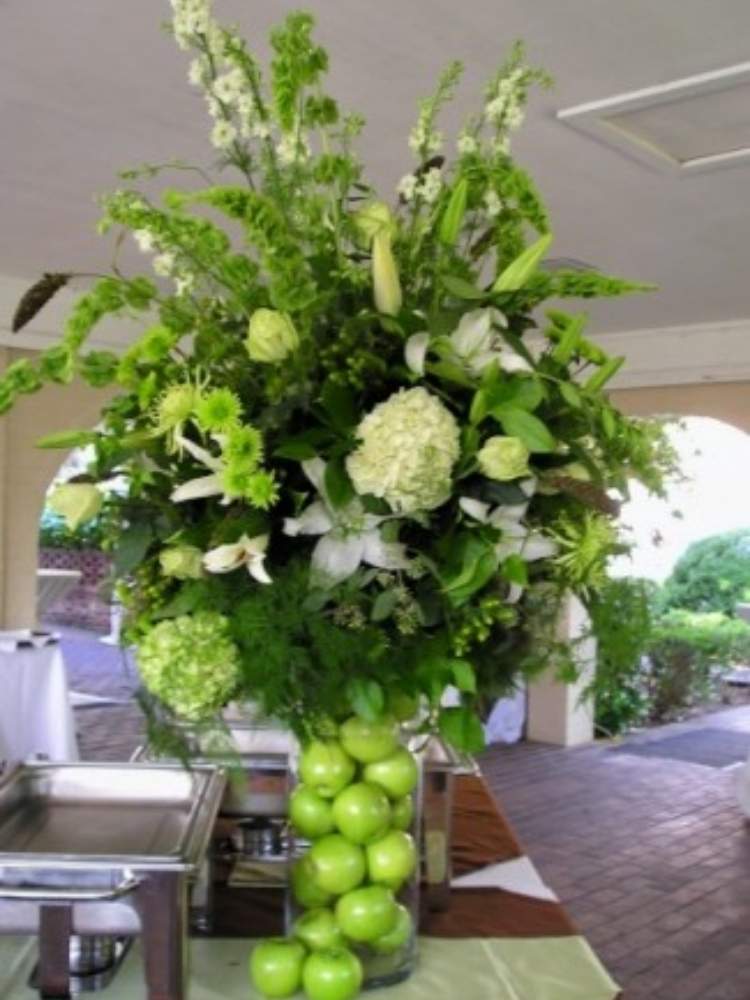 Simple DIY Vase Fillers to Fit Every Occasion
If you are looking for simple do-it-yourself vase filler ideas, then these fun and creative fillers will be perfect for you to add to your vases! It doesn't have to be hard or expensive to create a beautiful accent piece for your home or for any event. These vase filler ideas are great because they are cheap and easy DIY projects that require little effort or preparation beforehand.
Whether you are creating a piece for a wedding reception, household shower, baby shower, graduation, birthday party, and no matter the season, these vase fillers are sure to meet your every need. These vase filler ideas are so beautiful and simple to create that most can be done in bulk, or for just a few vases around the home. But best of all, they are very inexpensive so not only will your vases be full, but so will your wallet. And who doesn't love saving a little money on their events and home decor? We know that we sure do!
If you liked these vase filler ideas, then we are sure that you love these other ideas on the blog: