You volunteered (or were coerced) to decorate for and upcoming event. Maybe it's a class year-end party, a graduation reception, a baby shower, a wedding shower, or even a wedding. Or maybe you just wanted to bring some style and class into your home. Whatever the case, you needed quick, easy, and budget-friendly decoration ideas so you decided to hit up your local dollar store and get some vases (because what's easier than a vase). But no what? How can can you bring some color into your decorations without spending hours painting or gluing? Well rest assured we've got you covered. We found 18 vase filler ideas that are elegant and classy yet, very easy to do.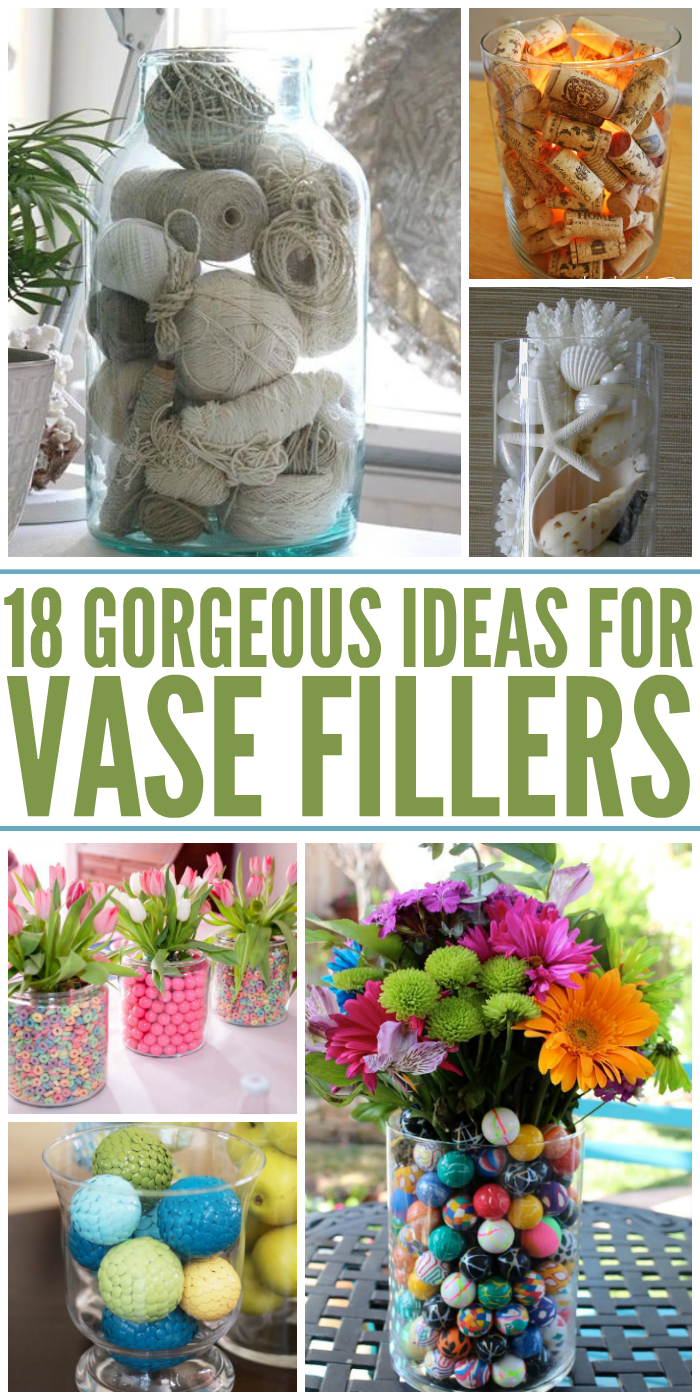 Easy Vase Filler Ideas to Make Your Home More Beautiful
Split peas are a beautiful green color that's just perfect for spring!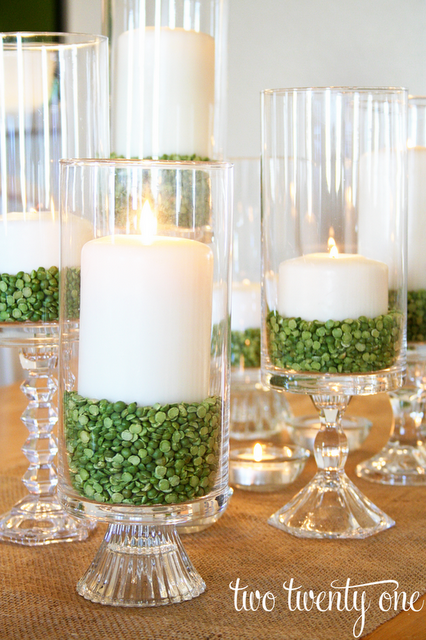 Here the branches are partially concealed by moss balls, willow balls and burlap covered balls. Lovely!
Stones and water add an elegant touch to a large hurricane vase filled with tall pillar candles.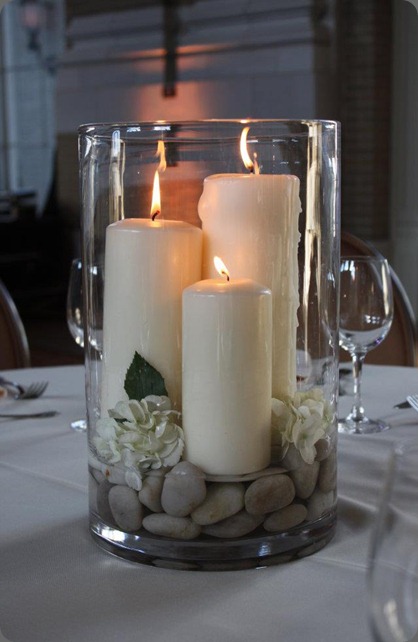 Wine corks fill the space between these large and small cylinders, and a candle is added to the center for a warm and rustic look.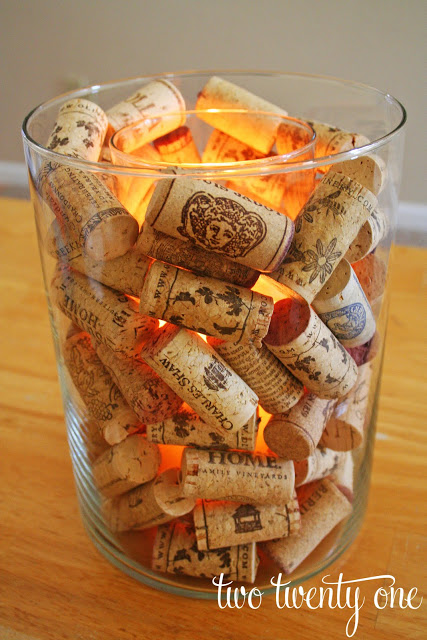 Cover styrofoam balls in colorful thumbtacks and add them to your vase. They look terrific alone or mixed in with other balls.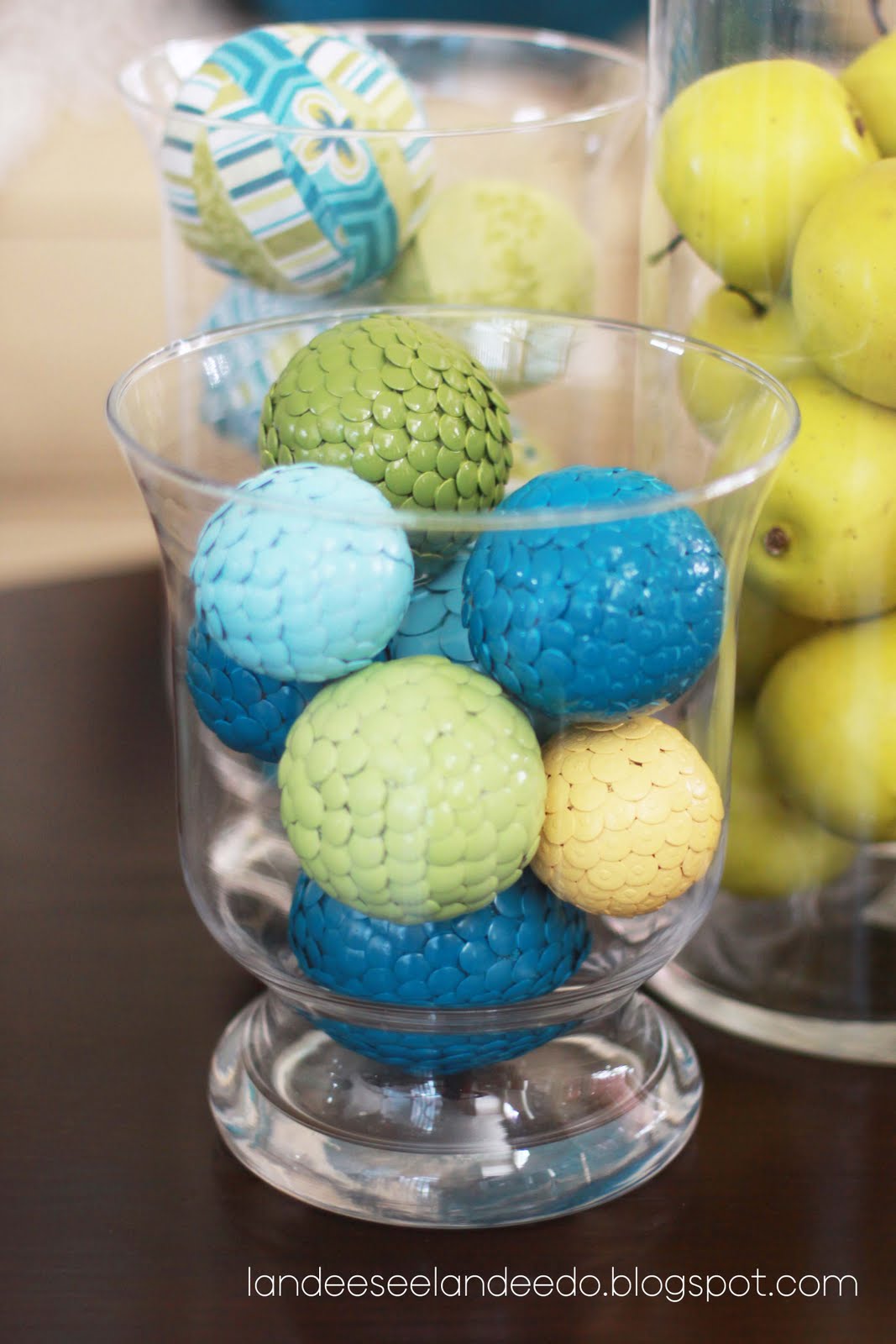 Fill a vase with sand and seashells to add nautical flair to any room.

Coffee beans are not only dark and rustic — perfect for fall — but they give off a wonderful aroma, too!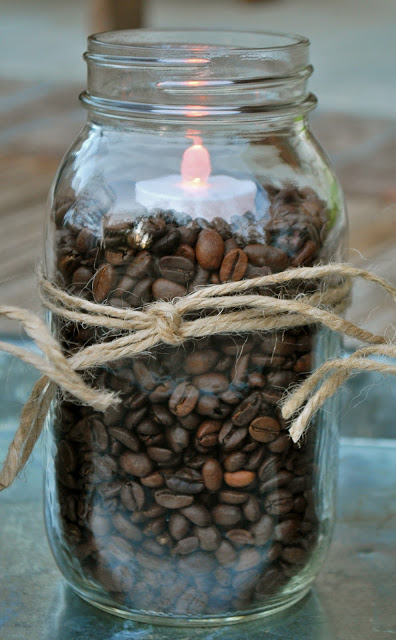 Cereal and gumballs are fun, colorful vase fillers that are perfect for a kid's party or shower.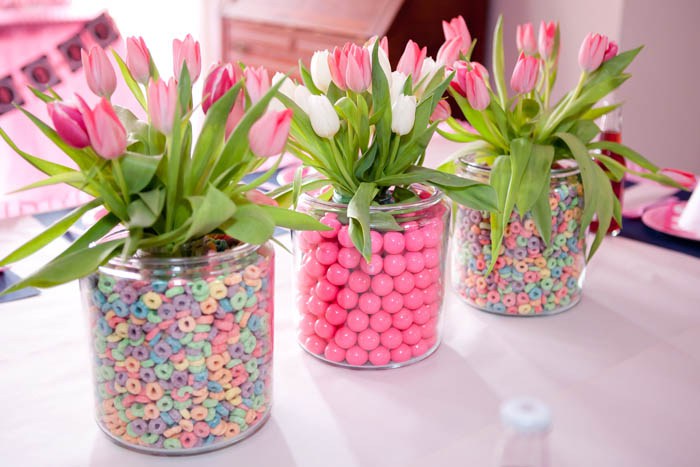 Bouncy balls are another colorful idea for children's parties. How fun is this arrangement?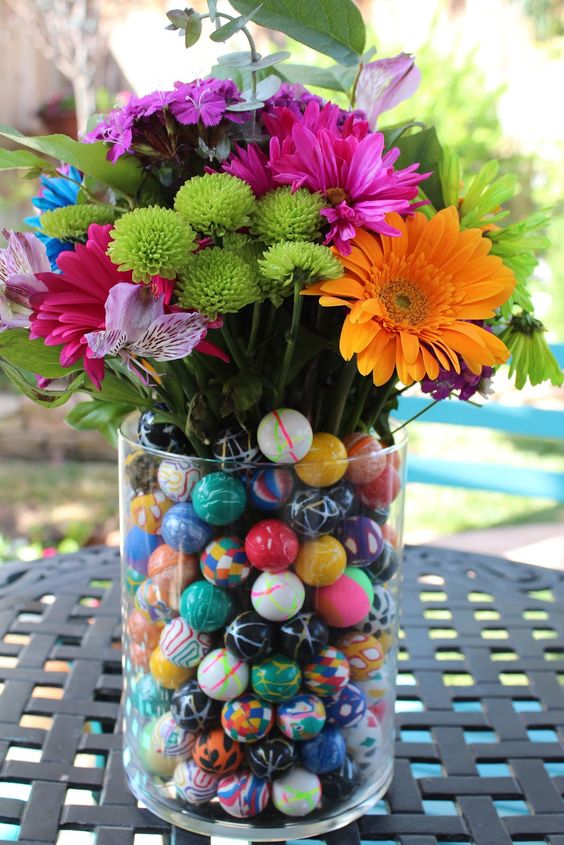 Make an arrangement for your child's room or for a classroom using alphabet magnets as a vase filler. Isn't it cute?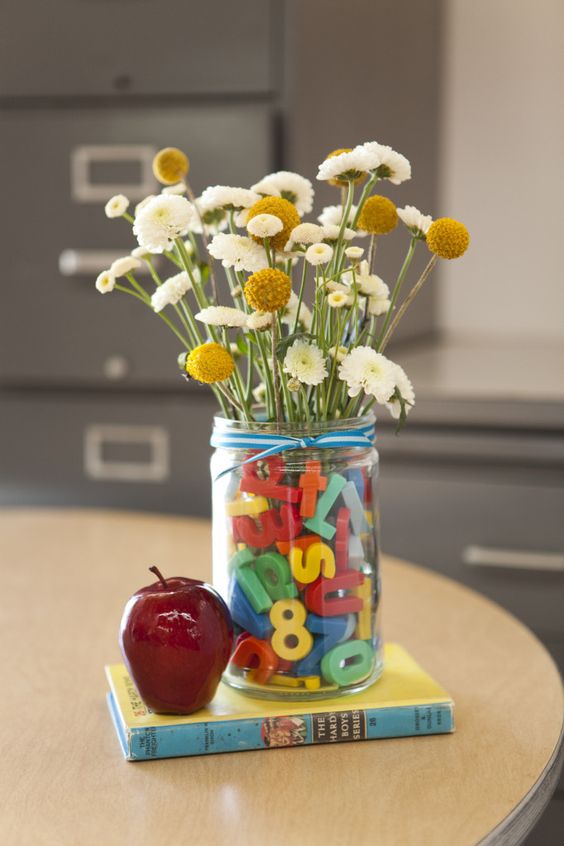 Use Scrabble tiles for a more adult version.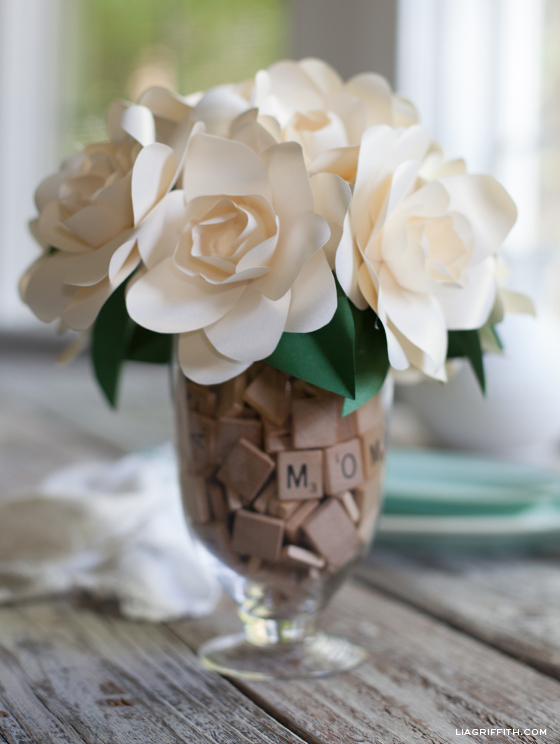 Balls and spools of twine, thread and yarn make a charming display.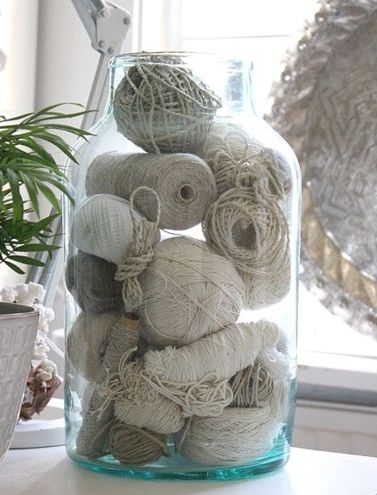 Spray paint pinto beans (or use them as is) to fill up vases. Add berries, twigs or anything else you'd like.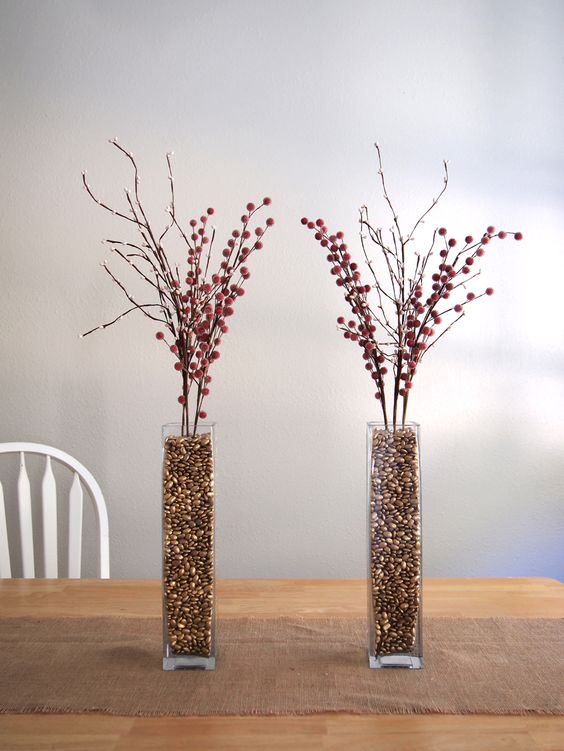 Dye cheap rock salt to look like gemstones around your candles. This idea is frugal enough to easily change them out for every season or holiday.
Create a patriotic display with red, white and "blue" (black) beans.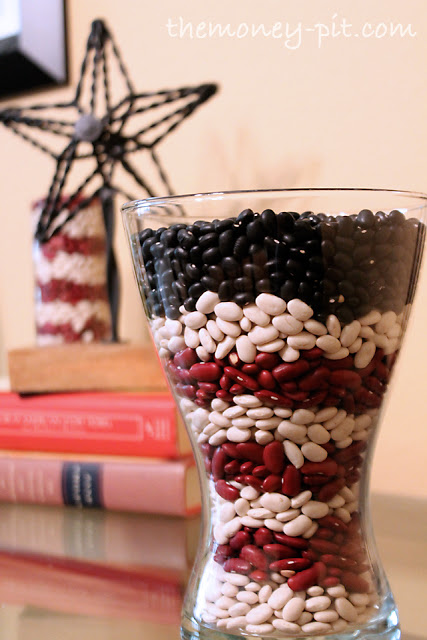 Shredded sheet music adds a classy touch to any floral arrangement.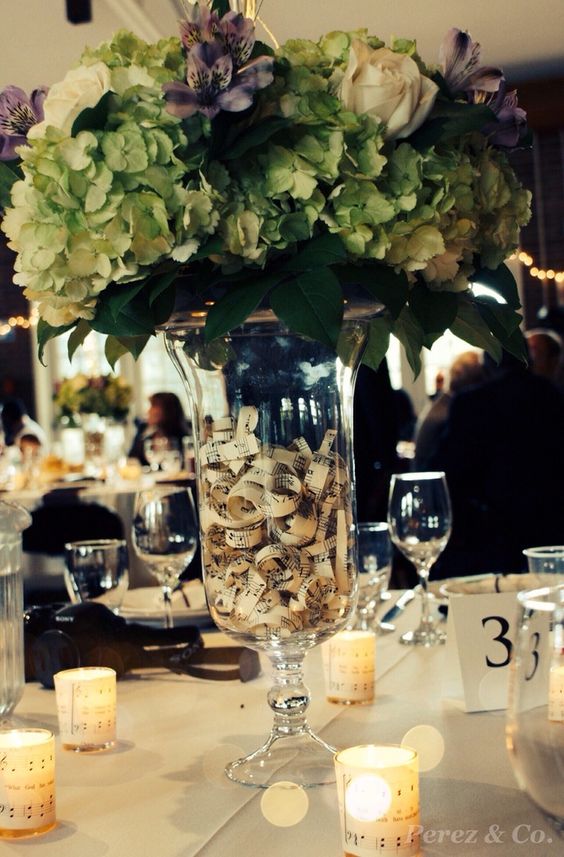 Fill a vase with branches and then top with flowers. It's the perfect balance of feminine and masculine elements.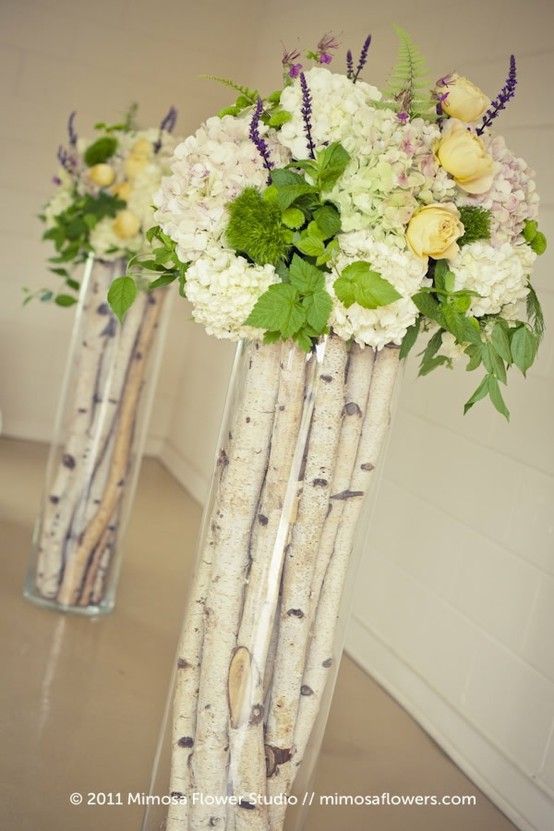 Finally, don't overlook fruits! Apples, kiwis, oranges, lemons and lots of other fruit make wonderful (and fragrant) vase fillers.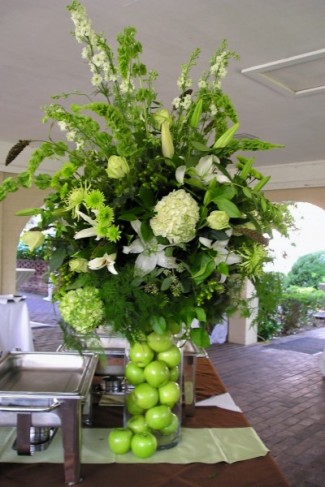 Whatever the occasion (or non-occasion), whatever the season, these vase fillers are perfect for your needs. They are so beautifully easy that they can be done in bulk, or for just a few vases around the home. But best of all, they are very in expensive so not only will you vases be full, but so will your wallet.
If you liked these vase filler ideas, check out: