Have you fallen out of love with the dresser in your bedroom? Have a dusty dresser taking up room in your basement or garage? It's time to try one of these dresser makeovers! Turn it into a kitchen island, a tv stand, or just fancy it up for a fresh new look. Take a look at our outdoor furniture makeovers, too!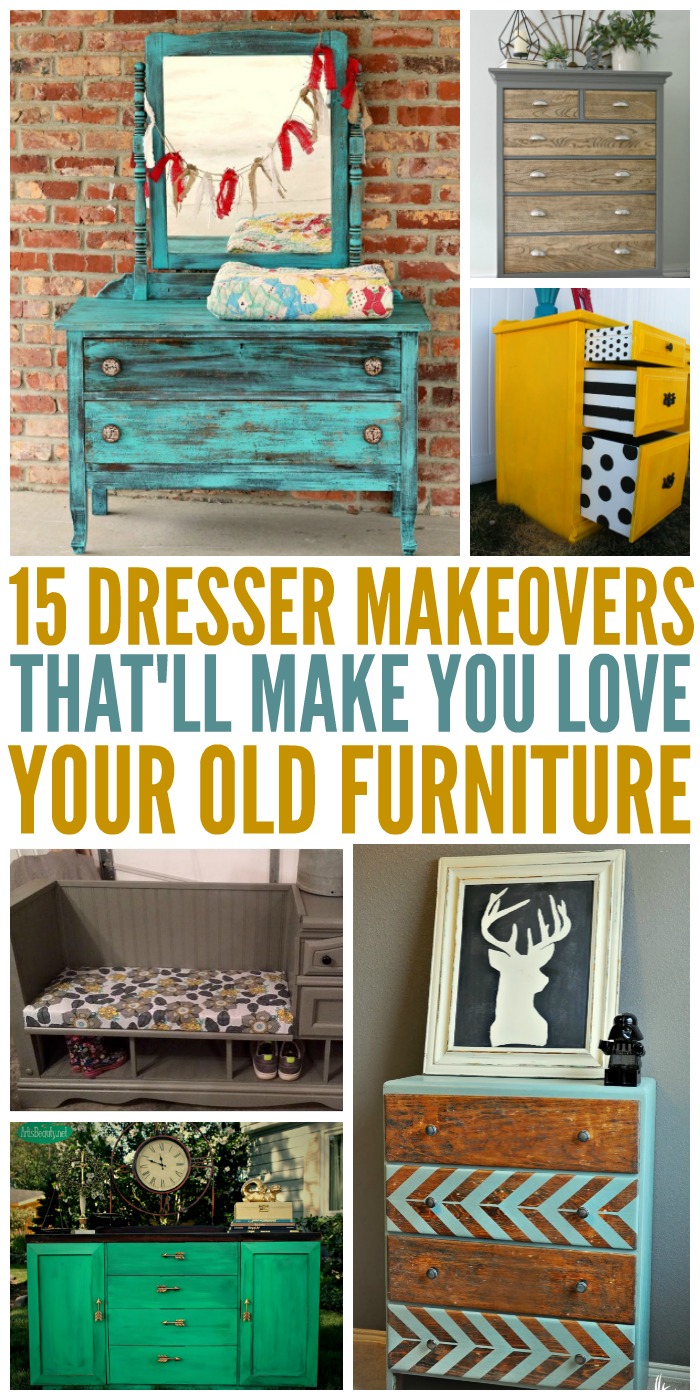 Dresser Makeovers That'll Make You Love Old Furniture
An old dresser can make a beautiful TV stand. First, remove a few of the drawers to house your DVD player, game consoles, etc. Then add a coat of paint and update the hardware. Easy!
Turn an old dresser into a kitchen island. Give it a fresh coat of paint, and add some hooks for utensils along with a paper towel holder. Click through to see the chalkboard paint on one side. What a great idea!
We love this herringbone dresser because it adds a pop of color but still allows the old wood to shine through on a couple of the drawers. What a terrific way to update a piece that's been handed down through the generations.
Do you have a dresser with those tiny drawers that are good for, well, nothing? So do we! Definitely, plan to try this dDIY with baskets on either side.
This dresser is full of baskets and would be such a practical solution for a nursery. With all those baby socks, bibs, clothes and baby products, baskets are just way easier to deal with than drawers.
Give Them a Splash of Color with These Dresser Makeovers
Actually, I've always liked ombre dressers, but didn't know how to get the look. Well, here's how. It's easier than I thought it would be!
Isn't it amazing what a couple coats of paint and some new hardware can do? This turquoise dresser is amazing!
So, this is technically a desk, but you can absolutely do the same thing with your dresser. Peekaboo dressers are so much fun. Use a different color paint than the main color, and use stencils to create fun patterns and designs.
This pink and white dresser pops with color! We're really digging that the drawers are a different color than the frame of the dresser.
This dresser to bench conversion is fabulous for a mudroom organizer! It provides seating to remove and put on shoes, and cubby storage underneath for the shoes so you don't track dirt and mud into your home.
A smaller one can be converted into a day bench to put near the window or in a kids' room.
For just a pop of color, paint the dresser frame, and leave the drawers in their wooden state. If they've already been painted over, a bit of sanding and a coat of stain to finish will make it look like new again.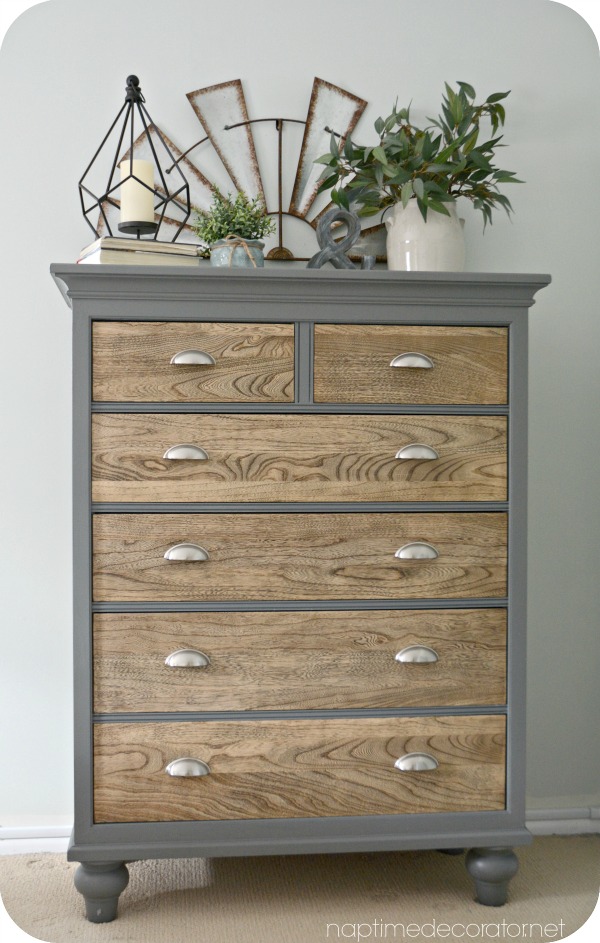 How about a lighted wine cabinet to show off your wine collection?
Get the look of lace! Apply a lace fabric over each drawer, and apply your paint color. Remove it when you're done, and voila, a lacy pattern to adorn your furniture.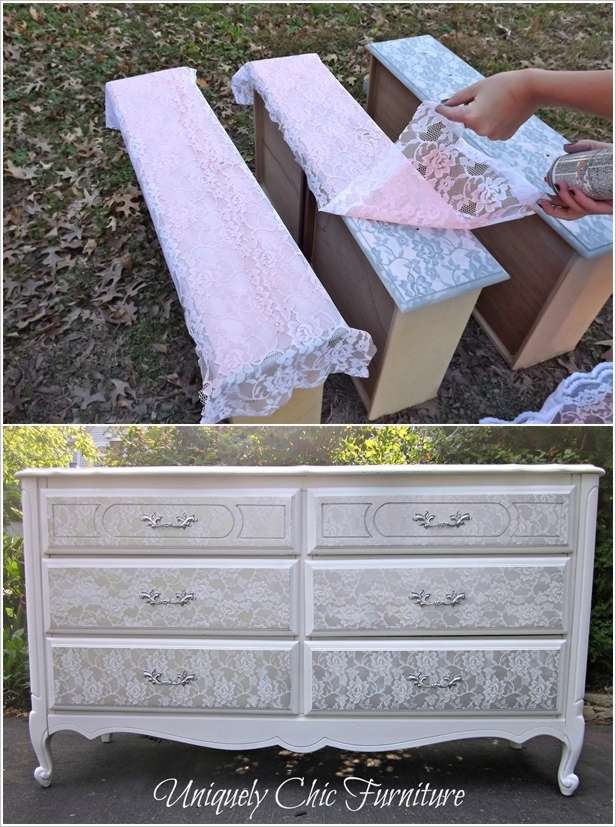 This gorgeous green piece is made even more amazing by the arrow drawer pulls.
Like these dresser makeovers? See more makeover madness!
17 Brilliant Things to Do with Old Wooden Crates