Imagine, 17 easy and scrumptious Italian appetizers to feed a crowd! They'll make your party a hit! If you're hosting a fun gathering with your friends and family, look no further for the perfect Italian appetizer!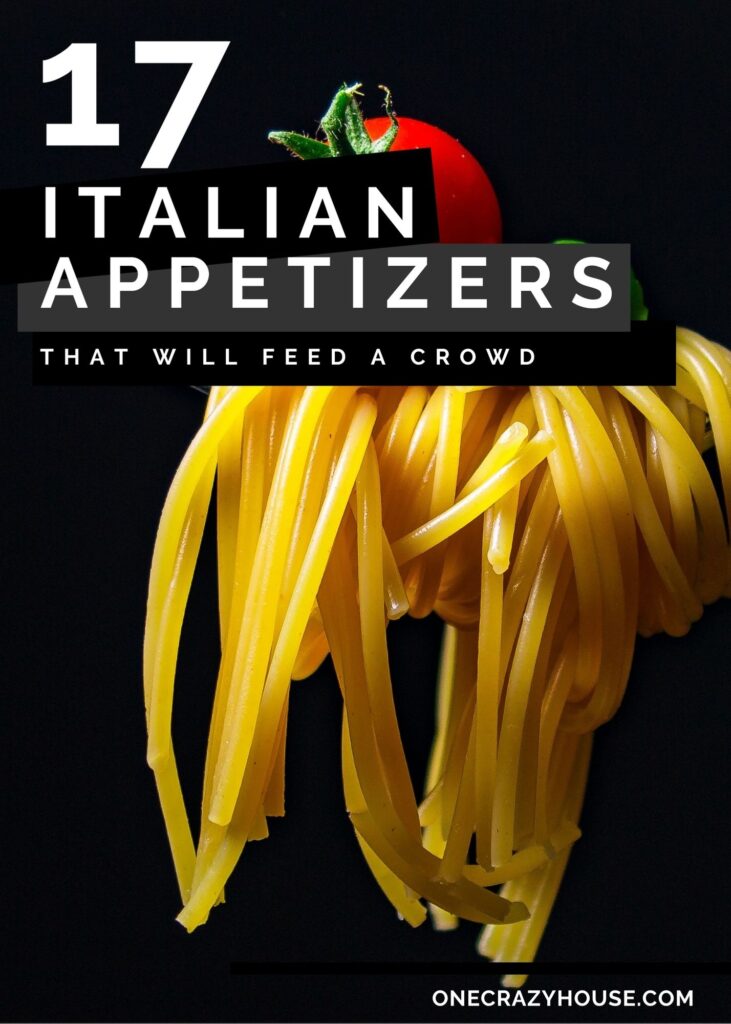 Almost everyone I know loves Italian food.
Any meal with Italian influences, especially Italian appetizers, are pretty much the perfect party food. I mean, how could they not be?
It's comforting, colorful, and chock-full of amazing flavors!
Whether you are planning a big pasta dinner or are just looking for some mouthwatering starters for your next party, these Italian appetizers are where it's at.
From authentic Italian fare to fun mash-ups, your guests are sure to rave about these easy Italian appetizer recipes!
17 Amazing Italian Appetizers to Feed the Crowd at Your Next Party
If you're having people over for a party, you have to have delicious food to keep everyone happy and full.
I've found appetizers are the perfect food at get-togethers because they can often be made quickly and in large quantities.
So, the next time you host a party, try serving one (or more!) of these fantastic Italian appetizers because they are sure to please.
Whether you are having a small family gathering or hosting a potluck, this collection of easy Italian appetizers is sure to satisfy.
They are perfect to feed a hungry crowd!
Not only are these easy crowd-pleasers, but they are budget-friendly, too!
1. Classic Italian Appetizer with Antipasto Skewers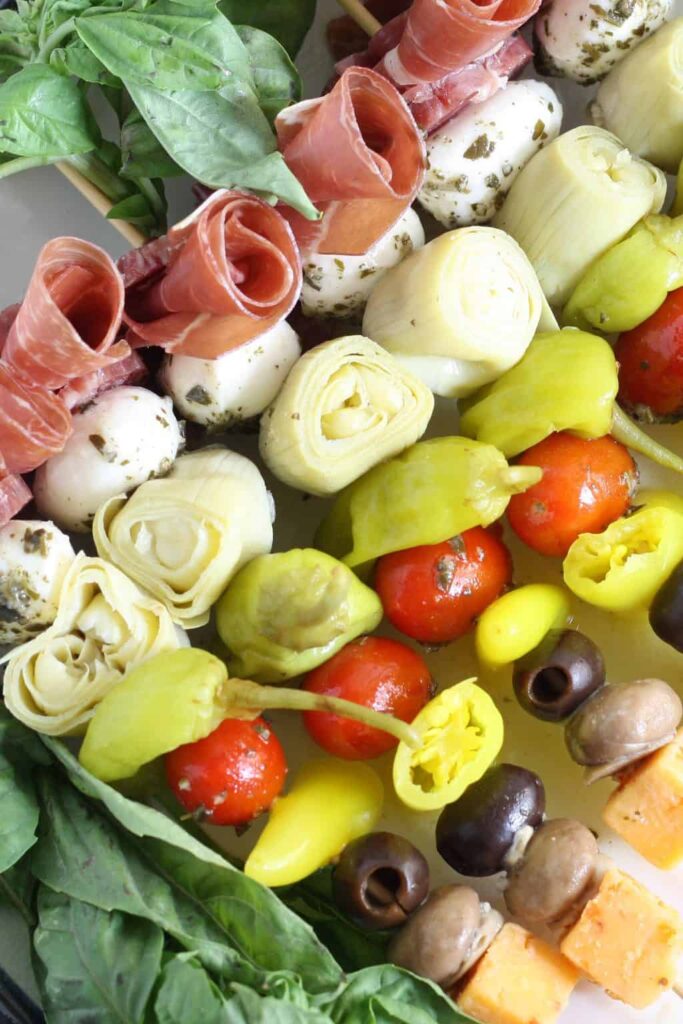 Antipasto skewers are wonderful when you need to throw something delicious together in a pinch. Therefore, use items from your pantry and fridge like peppers, Italian meats, cheeses, olives, etc.
This recipe is totally customizable. So, using whatever you have on hand is fine!
Besides, being creative, your Antipasto Skewers will be delicious!
They make a beautiful addition to your party table.
2. Make an Italian Hummus Appetizer
Although not a true hummus, this Italian Cannellini Hummus with basil and sun-dried tomatoes is a quick appetizer. You can whip this up anytime you need to feed a hungry group.
It includes the following ingredients:
White Northern or Navy beans
Basil
Sundried Tomatoes
olive oil
lemon juice
crushed garlic
…and more
Pair it with whatever dippers you have on hand (vegetables and crackers are both yummy).
Just put a pretty bowl in the center of a serving platter and surround it with your assortment of dippers. This is a crowd-pleaser!
3. Italian Appetizer Favorite – Tomato Sandwiches
These Italian tomato sandwiches would be a lovely appetizer for a brunch or shower. They are quick to put together.
To make this recipe, Italian bread is topped with herbed cream cheese, Parmesan cheese, and juicy tomatoes.
Honestly, they had me at herbed cream cheese.
These sandwich appetizers can even be toasted. Simply slice the Italian bread on an angle and toast in the oven. Make sure to keep an eye on them. Spread the cream cheese, sprinkle the Parmesan, and top with the tomatoes!
4. Pesto Pepperoni Roll-Ups for a Quick Italian Appetizer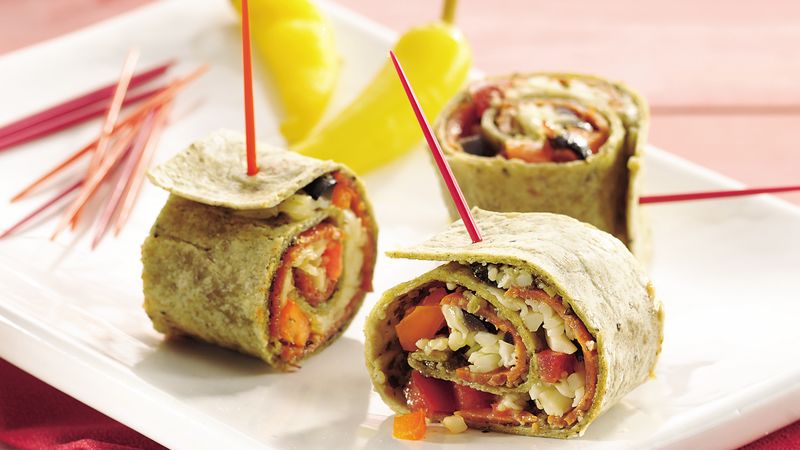 These pesto pepperoni roll-ups come together in just 15 short minutes, and they're oozing with flavor.
With pesto and pepperoni together…fogeddaboutit ?
Bonus: You'll get a good dose of veggies in this appetizer, too!
5. Crowd-Pleasing Italian Appetizer – Baked Ravioli
Put a little crunch on your ravioli!
By crunch, I mean fry! Have you ever had fried ravioli? It's heavenly.
BUT not so good for the waist. Solution – Fake Fried baked ravioli appetizers.
These are made from meat ravioli dipped in a mixture of flour and Italian bread crumbs.
First, cook your ravioli. Then pat them dry and whip up your breaded mixture. Dip the ravioli as if you would fry them, but instead of frying, stick them into the oven and toast lightly. YUM! Simple, and scrumptious.
6. Parmesan Tortellini Bites – A Family Favorite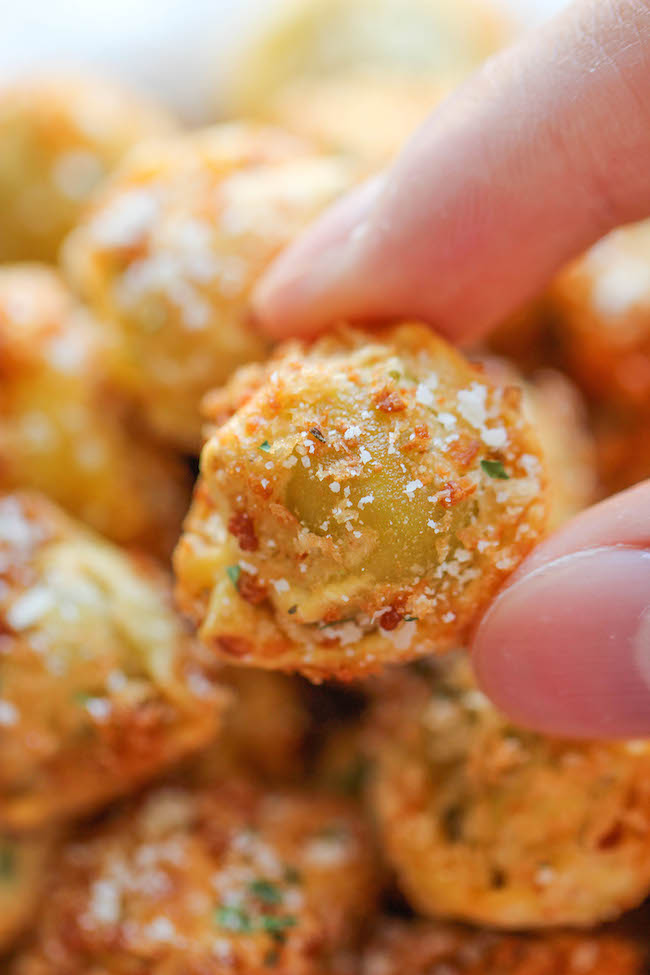 In an earlier recipe we toasted ravioli, and in this recipe, we toast tortellini. Seriously, you've never had tortellini until you've had toasted tortellini.
You can do the same thing with three-cheese tortellini. Crunchy on the outside and soft in the middle – you won't be able to stop eating them!
Don't blink because they'll be gone faster than you realize! Therefore, these little bundles will become a huge favorite and crowd pleaser!
7. Mozzarella Stuffed Italian Meatballs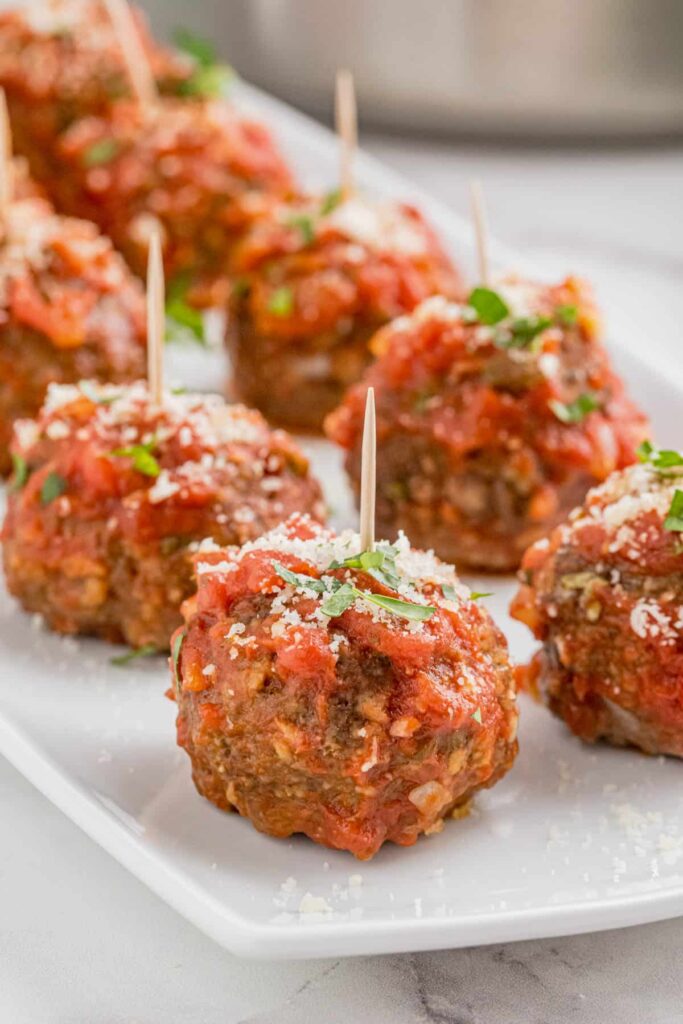 Of course, no appetizer list is complete without homemade meatballs! Mozzarella stuffed Italian meatballs are a crowd-pleaser, for sure.
For easy serving, insert colorful skewers or toothpicks for an easy party favorite.
8. Seven Layer Italian Dip Appetizer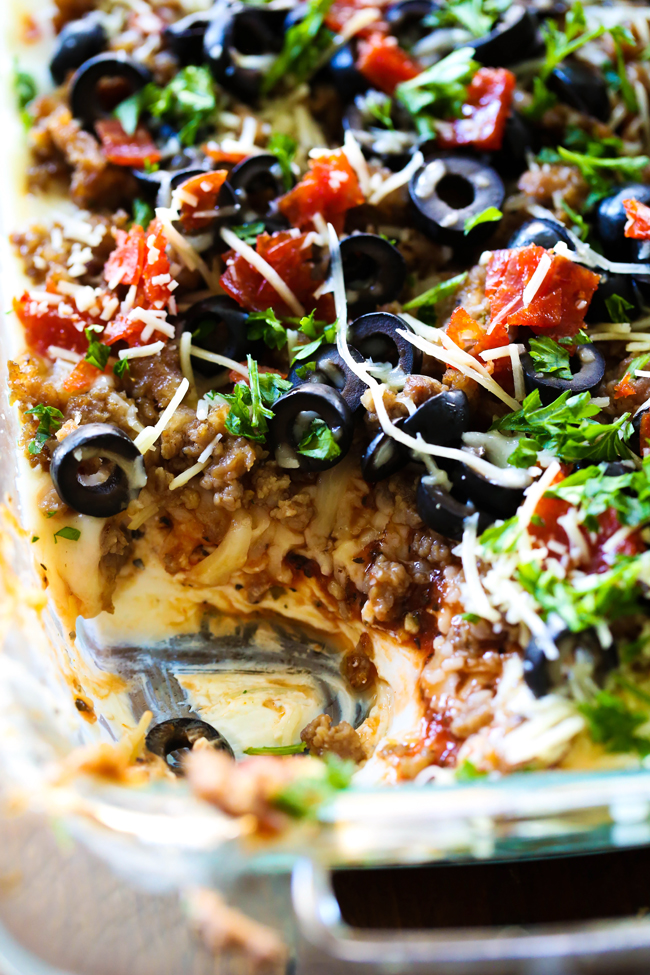 Serve this 7-layer Italian dip with toasted baguettes, chips, or crackers. Imagine, seven flavorful layers of Italian flavors – your guests will rave about it!
Make sure to use a clear serving dish so your guests "see" this celebration in a dish!
Suggested Ingredients to layer with marinara sauce:
Italian Sausage
Cooked Pasta (rigatoni)
Olives
Pepperoni
Diced Red or Green Peppers
Cooked Diced Zuchini
Mushrooms
Cooked Ground beef
Garlic
Grilled Artichokes
Mozzarella Cheese
Parmesan Cheese
9. Italian Pesto Sliders
Italian Pesto Sliders are perfect for a party or as an easy weeknight meal. The butter on these Italian appetizers really makes these sandwiches a crowd-pleaser.
Be prepared because your party guests will request these delicious bites again and again!
10. Smoked Mozzarella Dip – Italian Appetizer for Serious Goodness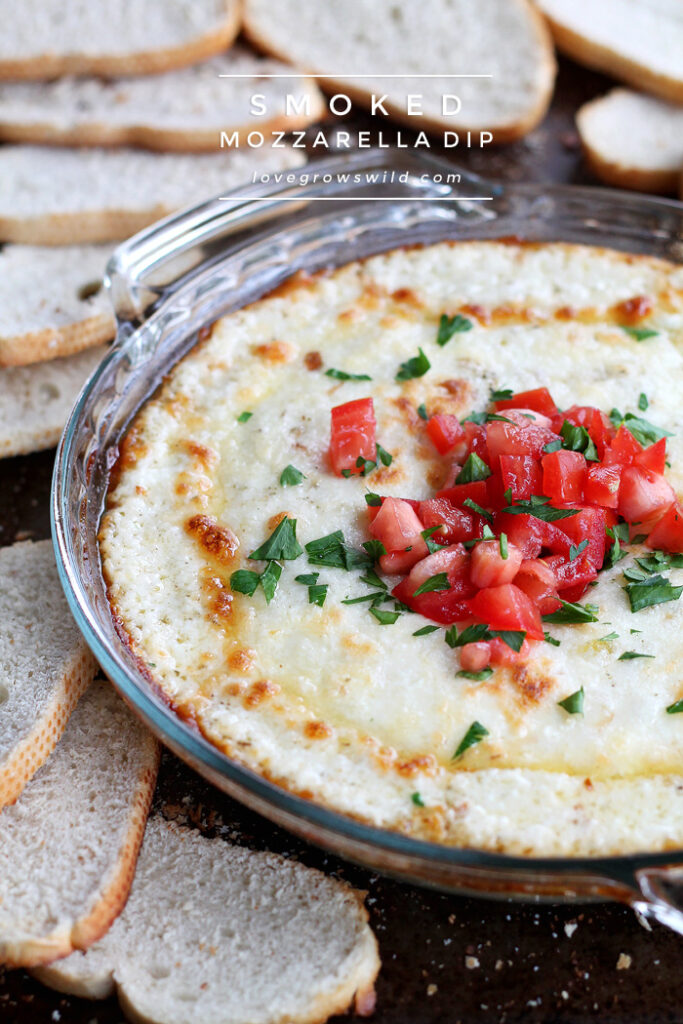 This smoked mozzarella dip is just as tasty as the Olive Garden version. The secret to the recipe is using four different types of cheese (Mozarella, provelone, parmesan & cream cheese) for some serious ooey, gooey, melty goodness (YUM!).
Put it into a pretty bowl and let the crowd dip away!
11. Cheesy Pesto Pull-Apart Bread for a Scentsational Italian Appetizer
There is just something deliciously magical about pull-apart bread. This buttery cheesy pesto version is no different – it will go fast!
The other great thing about this Italian appetizer is that you can prep the bread ahead of time and refrigerate it until you're ready to bake it.
Welcome your party guests with the smell of fresh-baked bread! Yummy!
12. Easy Pesto Tortellini Skewers – Italian Appetizer for a Crowd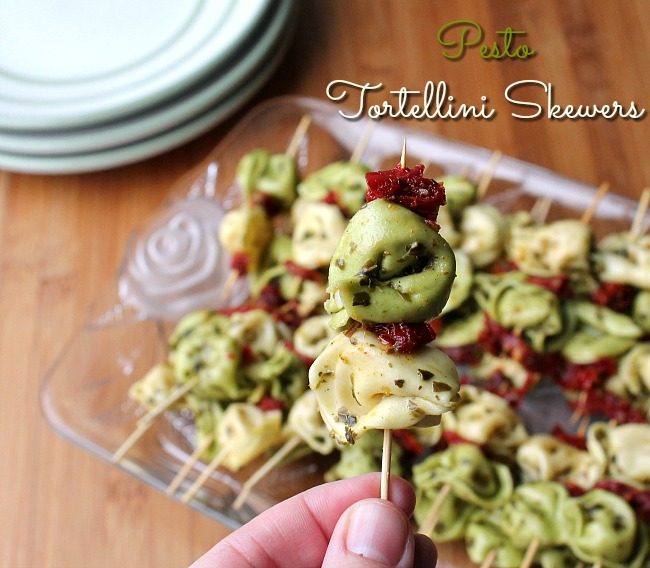 Make tortellini skewers with pesto-tossed tortellini and paired with sundried tomatoes.
These little bundles are pretty to the eye and a yummy addition to your party favorites. And best of all, they satisfy a crowd.
Mmm…the perfect blend of Italian flavors, if you ask me.
13. Olive Cheese Bread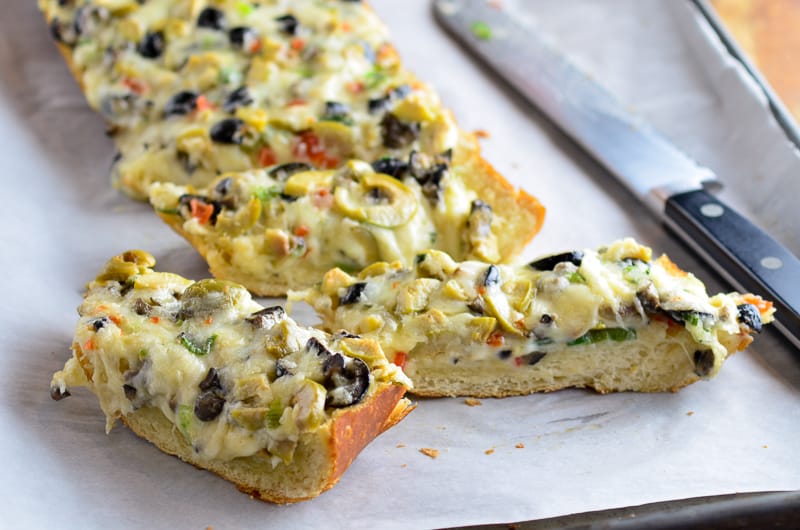 Olive cheese bread pairs the saltiness of the olives with lots of gooey cheese and crusty bread. It's a perfect Italian appetizer that you'll crave again and again!
I've even make these on English muffins for family and friends. Just cut the rounds into triangular wedges and serve. They are a family favorite!
14. Italian Lasagna Dip
Did someone say lasagna?
Oh, my word. I think I could eat this entire pan of lasagna dip all by myself! But, I have to admit, it would make a fab Italian appetizer recipe for game day, wouldn't it?
Keep this dip near your tray of meatballs for easy dipping! It's a party favorite!
15. Italian Tomato Salsa Recipe (One of my Favorite Italian Appetizers)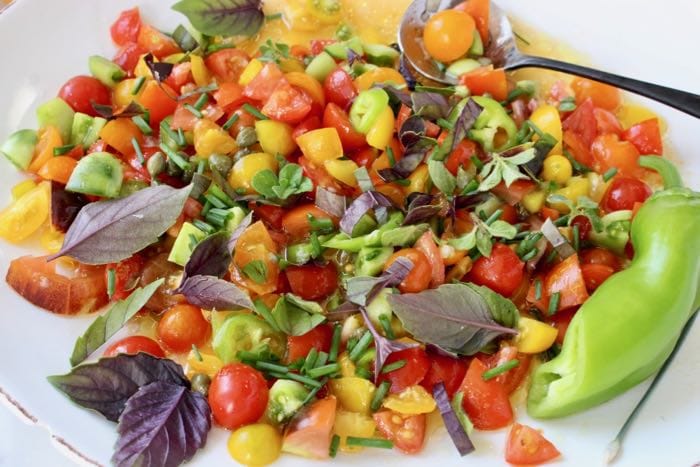 Why should Mexican food get all the fun? Pair this Italian salsa with some crunchy tortilla chips or a few pieces of crusty bread.
Put the salsa into a pretty bowl and watch your guests dive in!
16. Fancy Italian Appetizer – Prosciutto-Wrapped Asparagus Puffs
These italian pastry puffs are one of my favorite Italian appetizers. They are stuffed with prosciutto-wrapped asparagus and are absolutely delicious.
They may look very complicated and fancy, but they're so easy to make!
Your guests will feel extra special when you serve these Italian appetizers!
17. Sun-Dried Tomato, Parmesan, and Basil Whirls – Perfect and Pretty Italian Appetizer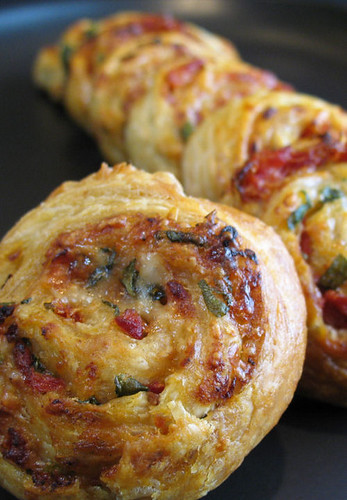 These colorful whirls will be your new go-to recipe for parties. It's a simple recipe with puff pastry dough, sun-dried tomatoes, parmesan cheese and basil!
These baked whirls are so easy to throw together that you'll make a big tray of them in a flash and feed a large crowd.
They are a pretty and perfect appetizer to add to your go-to recipes!
So, that's the whole list!
These Italian appetizer ideas will feed a crowd and are perfect for your next potluck. Especially if you are looking for easy to assemble recipes.
These appetizers will make a delicious and satisfying snack for any party. As a result, these Italian favorites will add a festive feel to your party table.
With good food like this, your guests will enjoy the get-together even more and leave with full tummies.
More Yummy Appetizers to Feed a Crowd: