Life with pets is a lot of fun, isn't it? And if you're like most pet owners, you want to spoil and care for your pet as best you can. We've found some clever ways to help you do that! From DIY toys and beds to tips on removing pet hair from furniture, here are 17 pet hacks every pet owner needs to read.
Your doggie will surely love you more (and hopefully not pee on your couch or chew its leash from now on!) as you try out these life hacks with your beloved fur babies.
Pet Hacks For Your Furry Friends
1. DIY Kitty Litter Scoop
We love felines, but not the poop and urine parts (that make our teeth grit every once in a while). Here's a hack device you can easily do! Make a cat litter scoop on the fly by repurposing a gallon jug. I love the addition of the sifting holes… create them easily with a hole punch! All you need for this amazing DIY hack is a plastic container – such as a gallon jug, a pair of scissors, and a hole punch!
Place the container handle up on your kitchen counter. Using a pair of scissors, cut around the handle of the plastic bottle and from the side to the base of the container. Add holes using a hole punch and you have your litter scoop ready!
2. Treat Your Pooch To Frozen Treats This Summer
Cranky pets in the hot summer days? Help your pooch cool down in the hot summer months with some homemade Peanut Butter and Banana Frozen Treats. You need just two ingredients and 10-minutes to make your pups this delightful snack! It's so yummy you might just whip it up and end up eating it!
Ingredients
Banana Greek Yogurt
Creamy Peanut Butter
Procedure
Mix the ingredients up with a spoon
Spoon into an ice tray
Pop into the freezer for about an hour
Take out and serve your pup
Be careful not to eat the treats yourself!
3. Remove Pet Stains On Carpets With This Simple Pet Hack
Pets and carpets don't get along too well. lint roller may remove some hair, but not the bacteria lurking around. A stain here and there is unavoidable but no stress! There's an easy, effective, no-scrub method to get rid of the color and odor of pet stains from your carpet. Use vinegar and baking soda to clean your pet's potty accidents out of the carpet. Who knew two simple ingredients could do so much?
Saturate the stained part of the carpet with white vinegar and let it soak. Add a generous amount of baking soda to the vinegar and let it fizz. Wait for the stain to lift – this will be a day or two. Vacuum the spot and enjoy a clean, odorless carpet. No warm water or overusage of rubber glove needed!
(Get more vinegar hacks here!)
4. Brilliant DIY Carpet Powder
If you have pets -and kids- that are constantly tracking dirt and odor in, here's a hack you will love. Bid goodbye to dryer sheets constantly sticked with dog hair, dog treats, dogs nail, and other squeegees. This carpet powder is cheap, easy to make, and super effective at removing carpet odor. Make your carpets smell clean and fresh again with this DIY carpet powder.
You will need borax, baking soda, and 10 drops of purification essential oil. Combine equal parts of borax and baking soda then mix in the oil and stir with a fork. Sprinkle the mixture on your carpets and let sit for an hour. Vacuum it up and voila! You won't believe how effective this powder is.
5. Simple Homemade Flea Repellant
Battling fleas is TOUGH, but you can keep them at bay with a gentle, easy-to-make homemade flea repellent. This repellant will not kill fleas but will keep them away from your furry friend. You can store what you don't need in the fridge and use it when needed. Keeping in mind the fact that some cats don't appreciate lavender, be sure to wiggle some lavender sprigs at your cat and watch the reaction. If they hate it, substitute the lavender with rosemary or leave it out altogether.
Also, you can read these amazing home remedies for fleas to keep them at bay!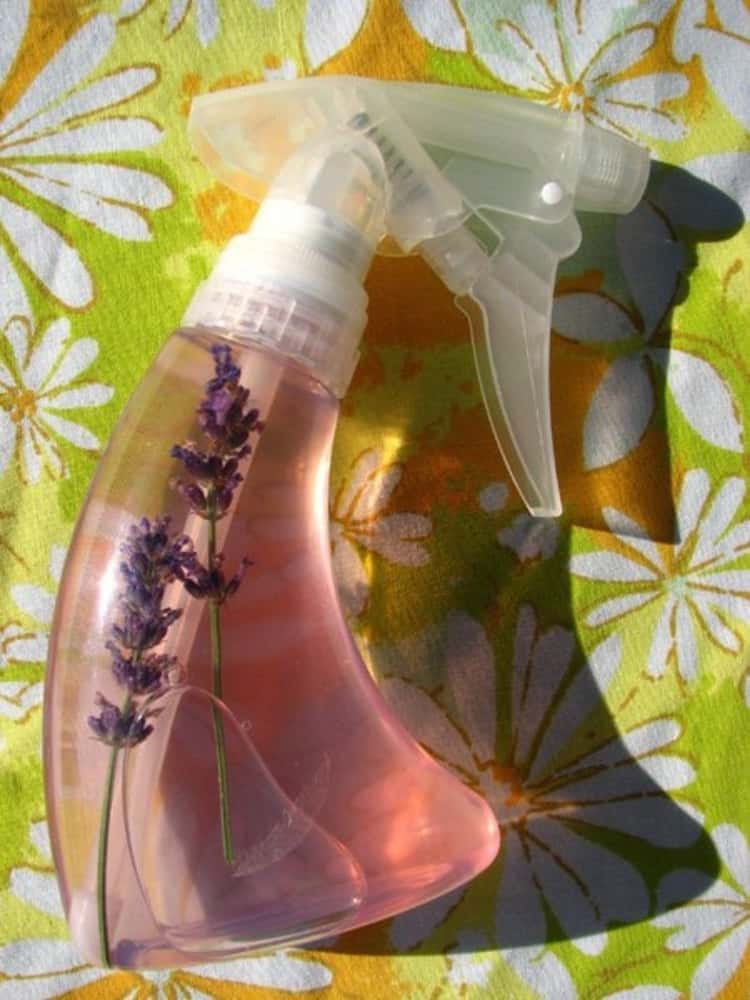 6. Make Your Feline Friend A Furry Toy
There's something about cats and feathers. Whatever that thing is, here's a toy that will excite your kitties and you as well. You will enjoy making this furry toy for your cat as much as you will enjoy seeing the cat play with it. Make a cat toy that your feline will go nuts for. You'll need a feather boa and some ribbon. Seriously, they'll love it!
Get more DIY pet gift ideas.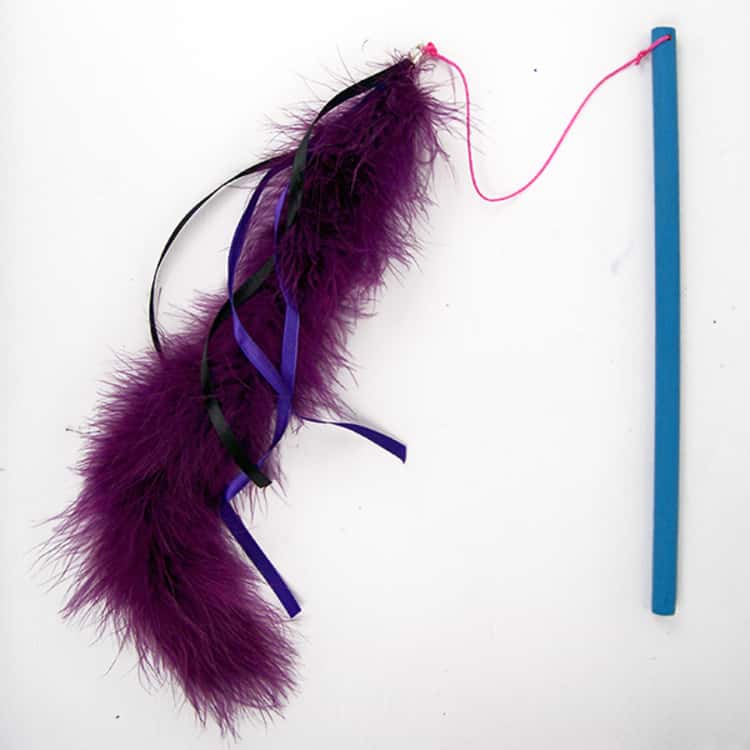 7. Give Your Kitty Some Privacy With This Genius Pet Hack!
All cat owners know that cats loooooove their privacy. Give your cat some privacy and hide an unsightly litter box in a chest. It'll look nice in any room, but your cat will still have plenty of room to do his business. You can use this Byholma chest or embellish an ordinary box. Guests won't notice it at all!
8. Incredible Cat Tree Wall Hack
No need to pay for an expensive cat tree. Build a cat tree wall out of simple shelves and give your fur baby a vertical playground. The addition of the carpet samples is so smart and provides a great place for scratching. They'll thank you for it.
9. Love Pet Hacks That Let You Upcycle?
Have an old sweatshirt or two lying around? Repurpose it into a bed for your dog. This pet hack needs some basic sewing skills but nothing to cause you sleepless nights. You will need an old sweatshirt, scissors, thread and yarn, a thick sewing needle, pieces of cloth, and a pillow, all things you can find in the house. What a sweet idea!
10. This Pet Hack Is Paw-sitively Mind-blowing
The way ants work is simply unbelievable. Most of the time, it works for them but this time here's something that will work for you. If you have outdoor pets, keep the ants out of their food by drawing a chalk line around it. Baby powder works, too. The science behind this is that ants won't cross the line to avoid losing track of other ants' scent. Simple and amazingly effective!
11. Save Your Furniture, And Sanity, With This Clever Pet Hack
Cats HAVE to scratch. The problem comes in when they're scratching all the wrong things. Keep your cat from scratching furniture with this simple hack. For whatever reason, cats hate aluminum foil. Put it on your furniture or countertops to prevent scratching and keep cats off kitchen surfaces. Need more tips to stop cats from scratching furniture?
12. Skip The Scratching Board With This Cheap And Durable Trick
Most scratching boards are an absolute monstrosity. Not only are they unpleasant to look at, but they also take up way too much floor space. Wrap furniture and table legs in rope to provide a scratching surface for your cats and give life to boring furniture.
Supplies Needed:
Double-Sided Tape
Sisal Rope
Pre-slit pipe insulation
A table you're glad to remodel
Steps:
Cut pipe insulation to fit the length of the leg and wrap around the leg. Secure insulation with double tape
Attach strips of double tape around the top and bottom and along the length of the insulation.
Wrap sisal rope around the insulation, pulling tightly as you go along.
Watch your cat enjoy their scratching post.
13. DIY Wooden Dog Kennel
Build a dog crate that doubles as an end table. This project will need some woodworking knowledge. You might just end up buying a dog crate though! (Click through for the building plans.)
14. Make Your Own Built-In Dog Bowls
Tired of kicking water bowls and cleaning up the mess? Here's a hack you'll be grateful for.  Attach built-in dog bowls to your countertops so your dog can eat in a more comfortable position. This hack works well even for large dogs.
15. Slow Down Your Dog's Eating With One Of The Best Pet Hacks EVER!
Is your dog a fast eater? Put a ball in his dish to slow him down a bit. The obstruction in the feeding bowl will force your pooch to work around it and take small bites because the space is small. Make sure the ball is large enough that your dog can't eat it! This trick works for cats too and will save you a great deal of money on food.
16. Keep Your Pup's Paws Perfectly Hydrated
Vaseline isn't just good for you. It can go a long way for your dog as well. Moisturize your dog's paw pads with Vaseline when they get too dry. Bag balm or cooking spray work, too. Vaseline is recommended though because the dog won't lick it off – probably because of its mild odor. See more of our vaseline hacks!
17. Remove Pet Hair From Upholstery With This Amazing Pet Hack
Latex gloves aren't just good for preventing dishpan hands. Gloves can remove pet hair from upholstery in a pinch. No, not expensive good-for-nothing gloves. Just ordinary rubber gloves – the ones made for heavy cleaning. Simply wear the glove and rub your hand all over your upholstery to remove any fuzz. That's it, folks!
Found These Pet Hacks Useful And Handy? Here Are More Ways To Love On Your Furry Friends: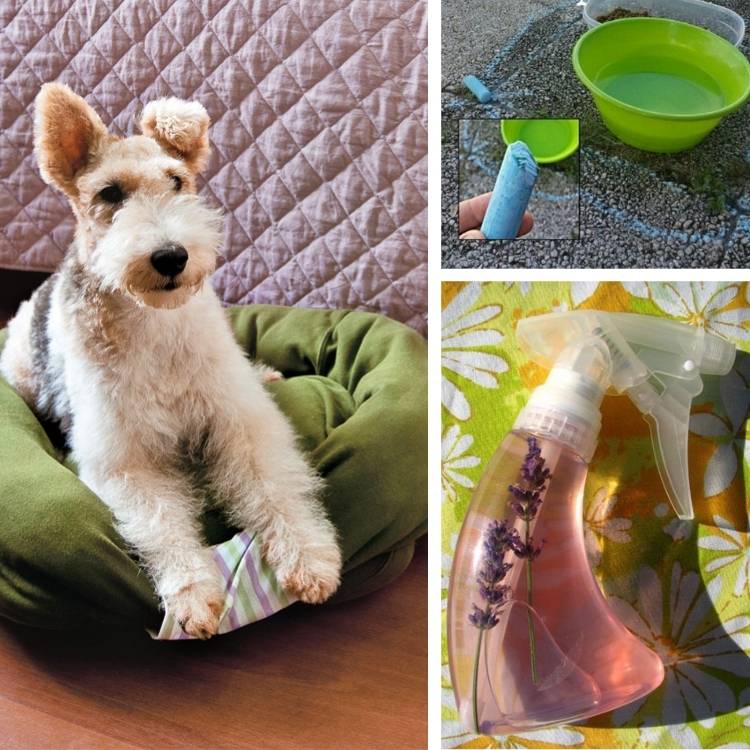 Which of these pet hacks have you tried and you found useful so far?