Every mom needs to know these amazing stroller hacks to make the traveling with their kiddos a little easier. Carting babies and toddlers everywhere is no picnic. Thankfully, the task is made a lot easier with a stroller. But even so, toting a diaper bag and trying to maneuver a stroller all while managing at least one kid is a very challenging task. But instead of viewing the stroller as "just one more thing" you could use it to your benefit. But how can you make the most of your stroller with having to go by a ton of new accessories for it? Keep reading this article for amazing hacks!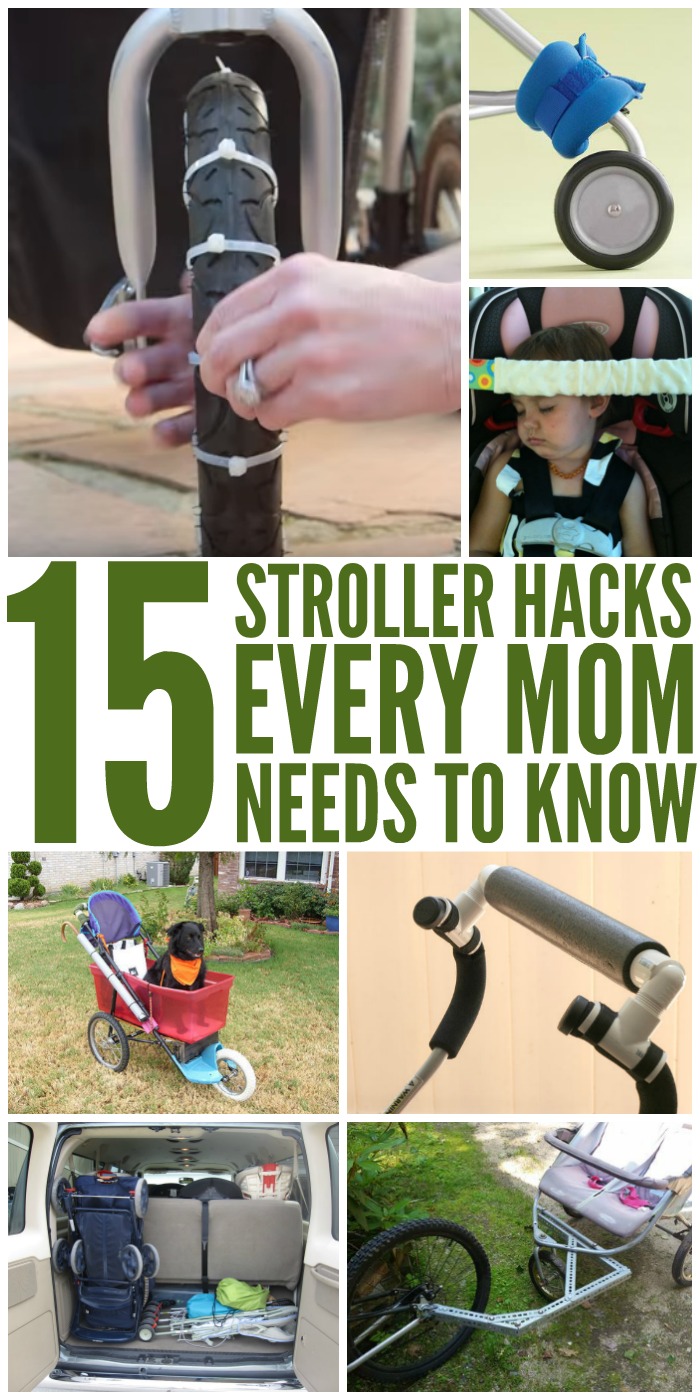 Baby Stroller Hacks Parents Need to Know
Add a battery-operated fan to your stroller to keep your little one cool on hot summer days.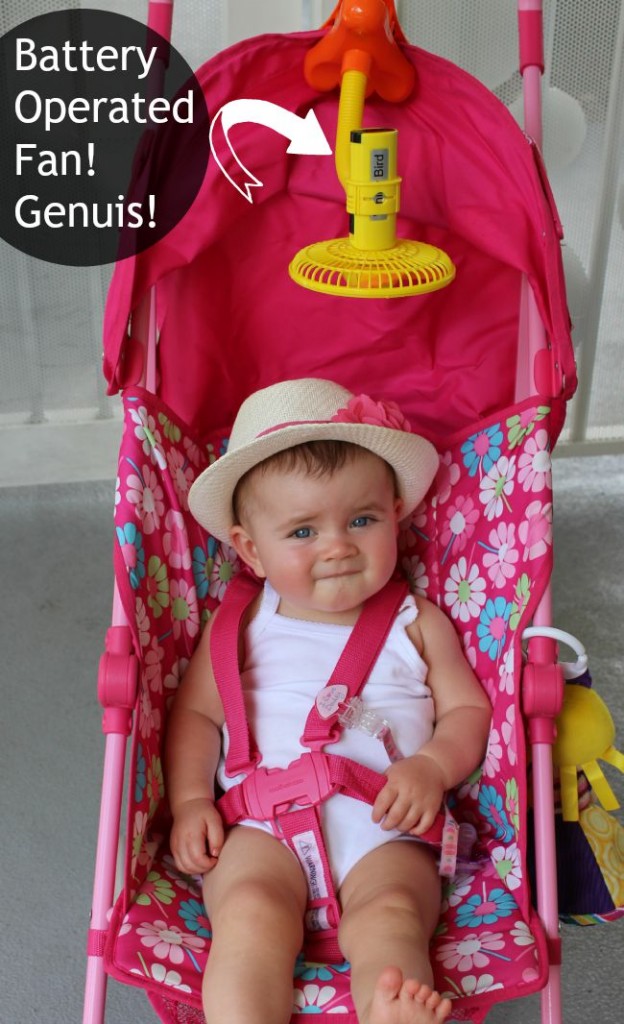 via Princess Pinky Girl
Use ankle weights on the front of your stroller to keep it from tipping over with your shopping bags when baby is out.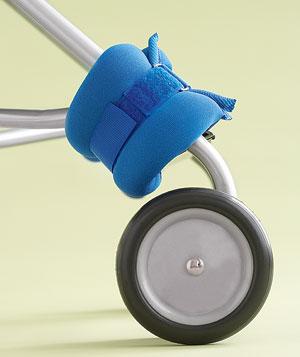 via Real Simple
Use a bungee cord to hold your stroller upright in your vehicle. It'll leave more room for groceries, sports equipment, etc.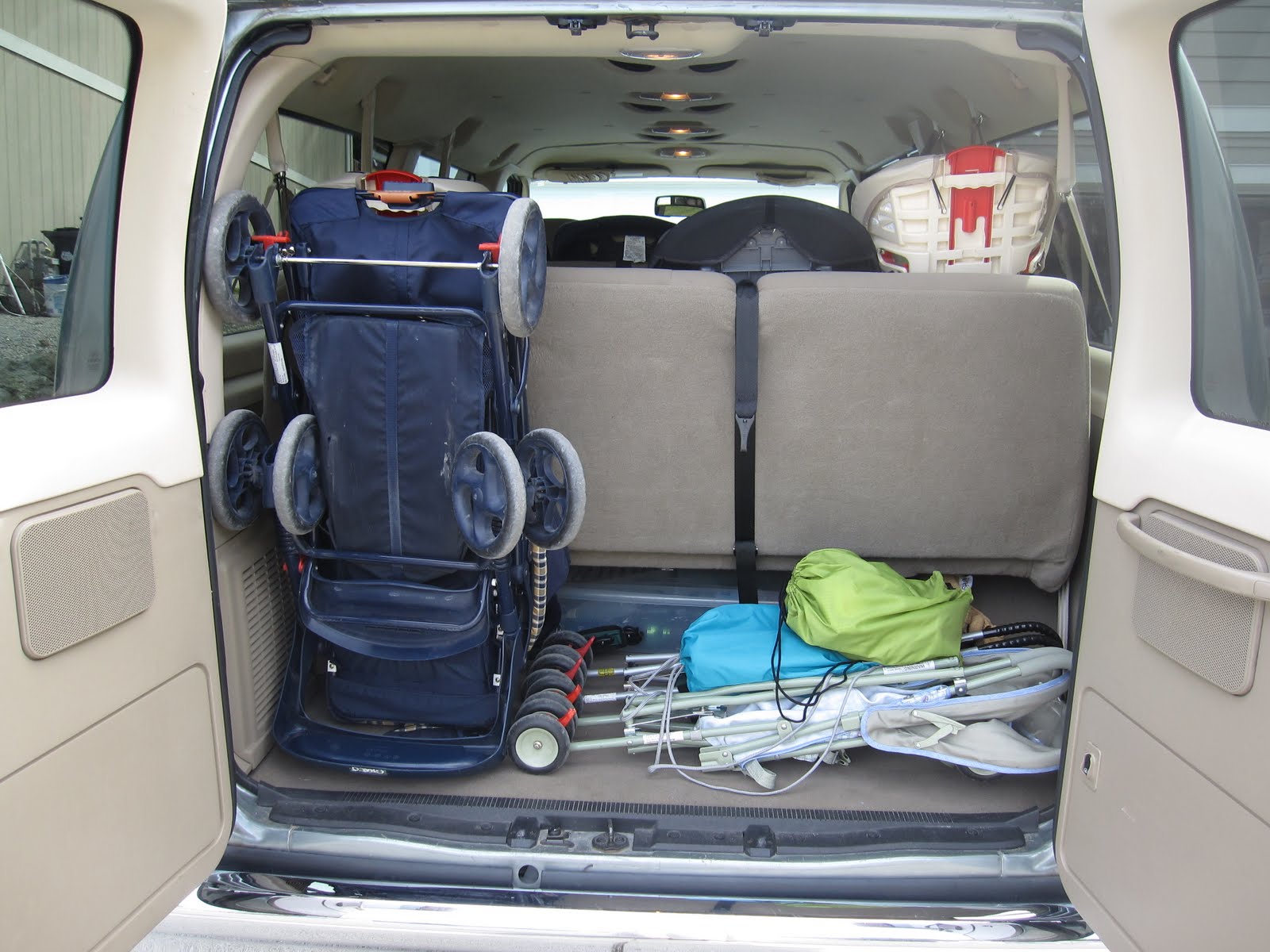 via Large Families on Purpose
Not enough space for all your drinks? Make your own laminated cotton cupholder to snap on to your stroller whenever you need it.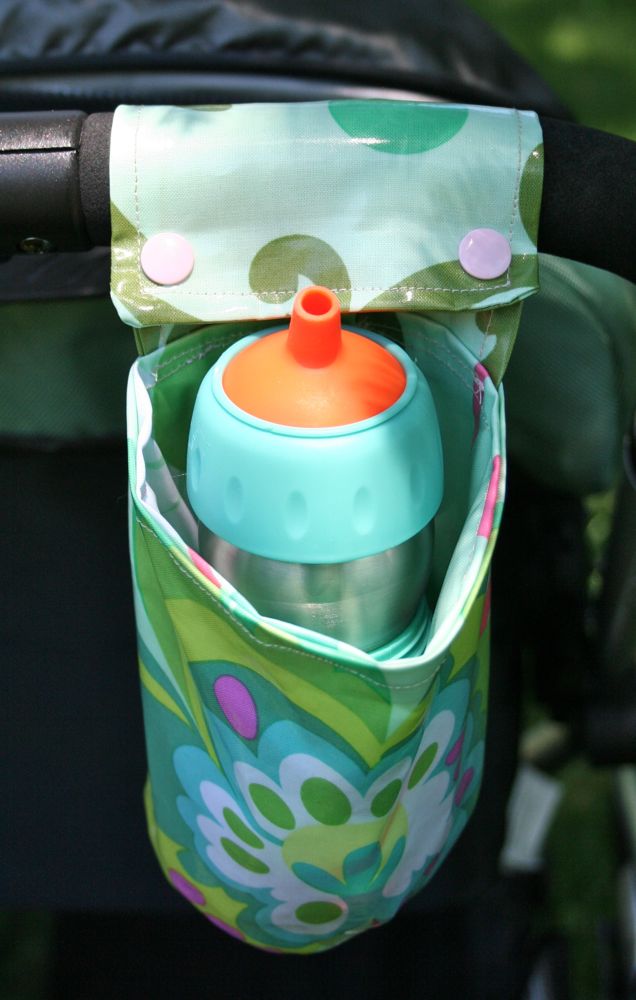 via Sew Can Do
If sewing isn't your thing, simply hang reusable wine bottle bags on the stroller using stroller hooks. These are fantastic when you're juggling multiple drinks for the kiddos.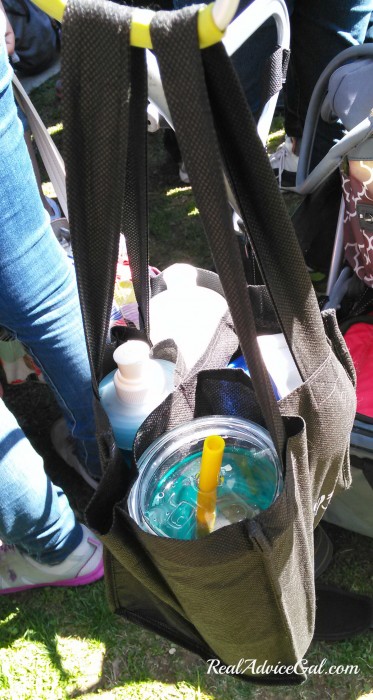 via Madame Deals
Or modify a shoe organizer with velcro to hold your drinks. This is perfect for lightweight strollers with no cup holders on board. (Get more shoe organizer hacks.)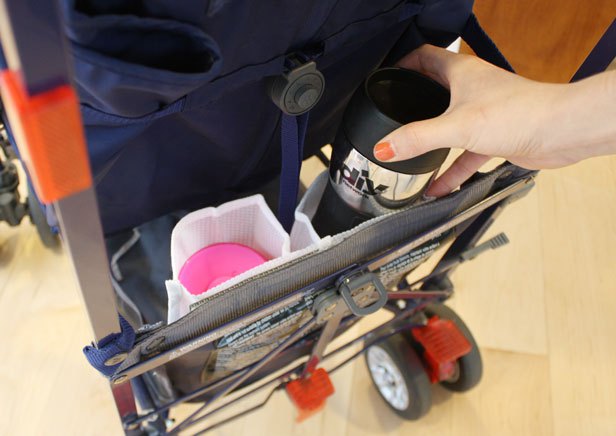 via Merry Pad
I could kick myself for not thinking of this because I have one of those totes! Clip a large utility tote onto your stroller to make extra room for groceries when you're at the grocery store or farmer's market.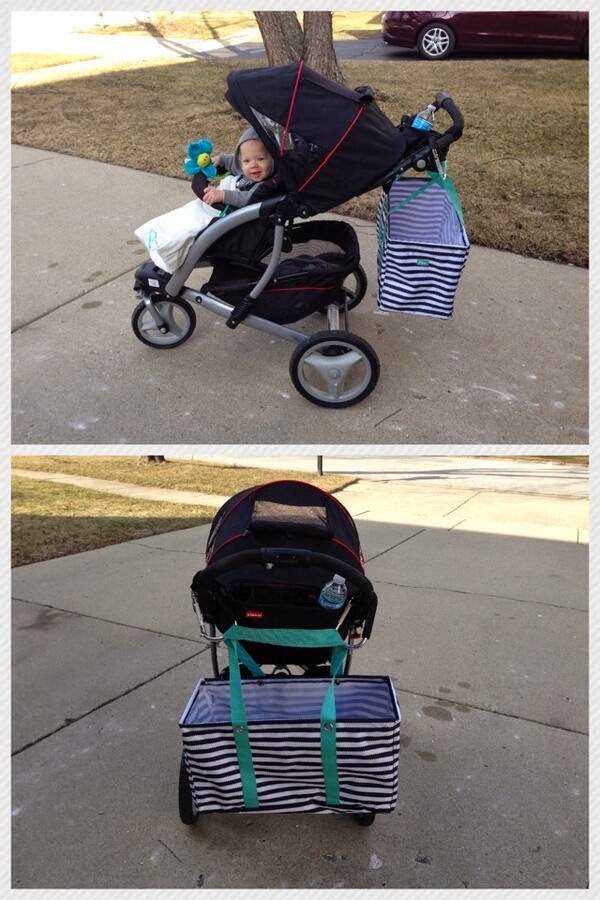 via Sparkles and Crafts
Use an old pool noodle to make lifting the baby carrier in and out of the stroller a piece of cake! You can also use it to cover the poles if you have a kiddo who likes to lean on them.
Convert a jogging stroller to a bike trailer for small kids. You can find the full tutorial and supply list here.
via Instructables
And here's an Instructable tutorial on converting your jogging stroller into a sweet ride for your dog. Perfect for elderly pooches that don't move around as well as they used to.
via Instructables
Make a diy toy bar for your kiddo's stroller. Having some dangling toys may just keep them from chewing on the bar.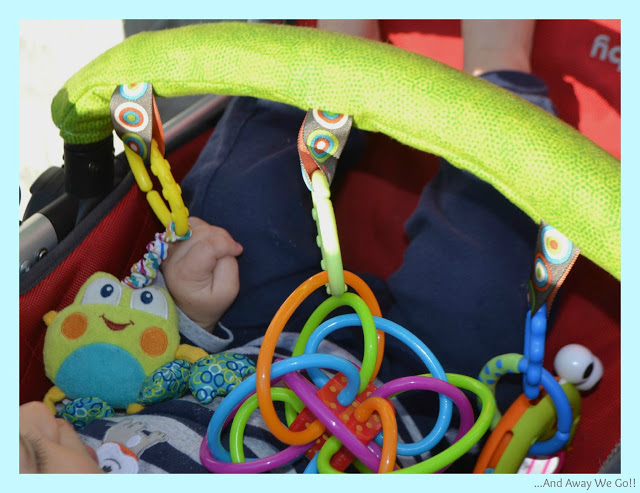 via And Away We Go
Strollers can be so hot on the little ones in the summer time. Make a cooling pad to keep them comfortable.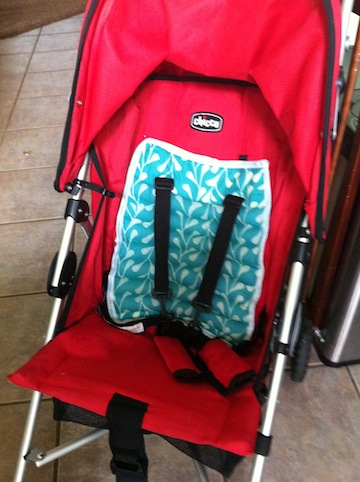 via Mama Made Me Crafts
Use PVC pipe and a few other tools and materials to make extended stroller handles. Great idea for you tall folks!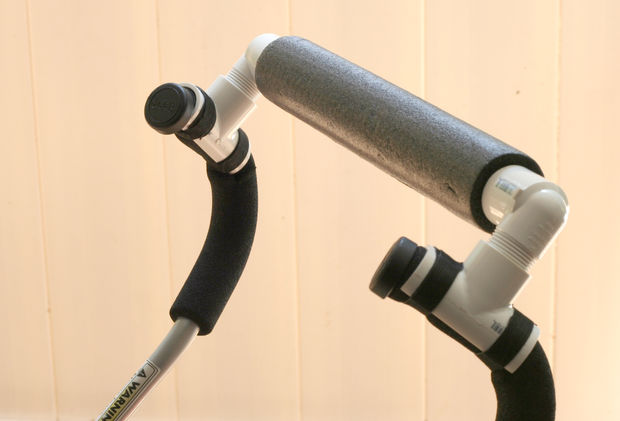 via Instructables
Keep kiddo's head upright with one of these head support bands. You can get them here or make one yourself.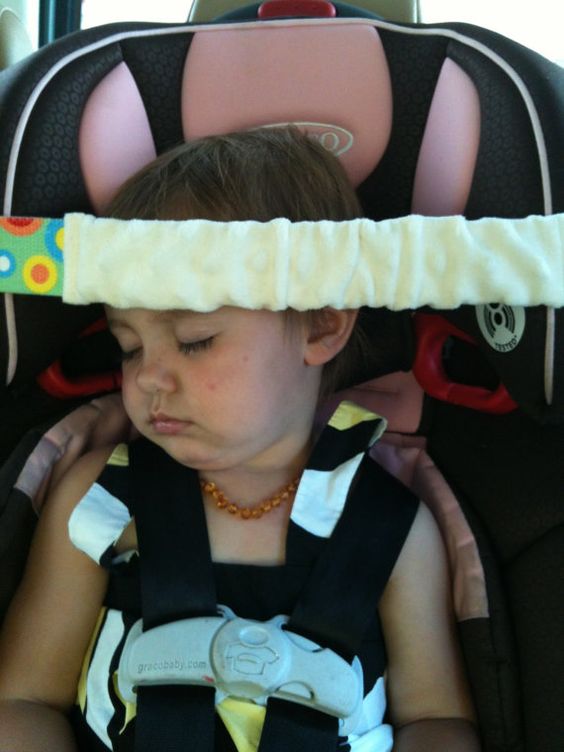 via Etsy
Put zip ties around your stroller wheels in the winter to get a better grip on your walking surface. This is a must-do for joggers!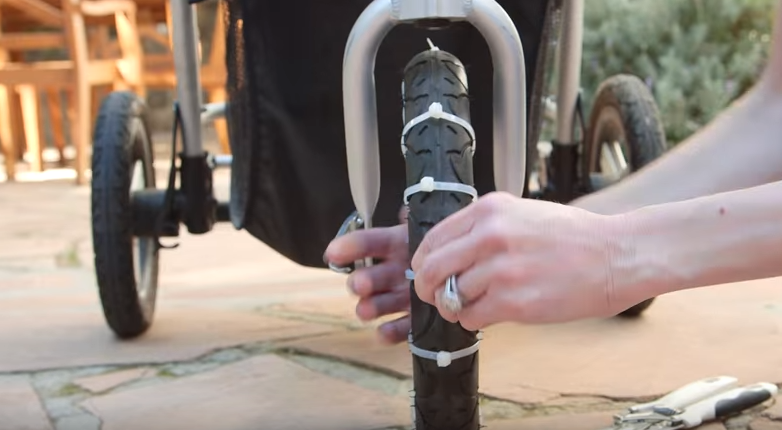 via What's Up Moms
Need a double stroller but hate the bulk? This clever mom converted a single stroller into a double for her toddler and baby.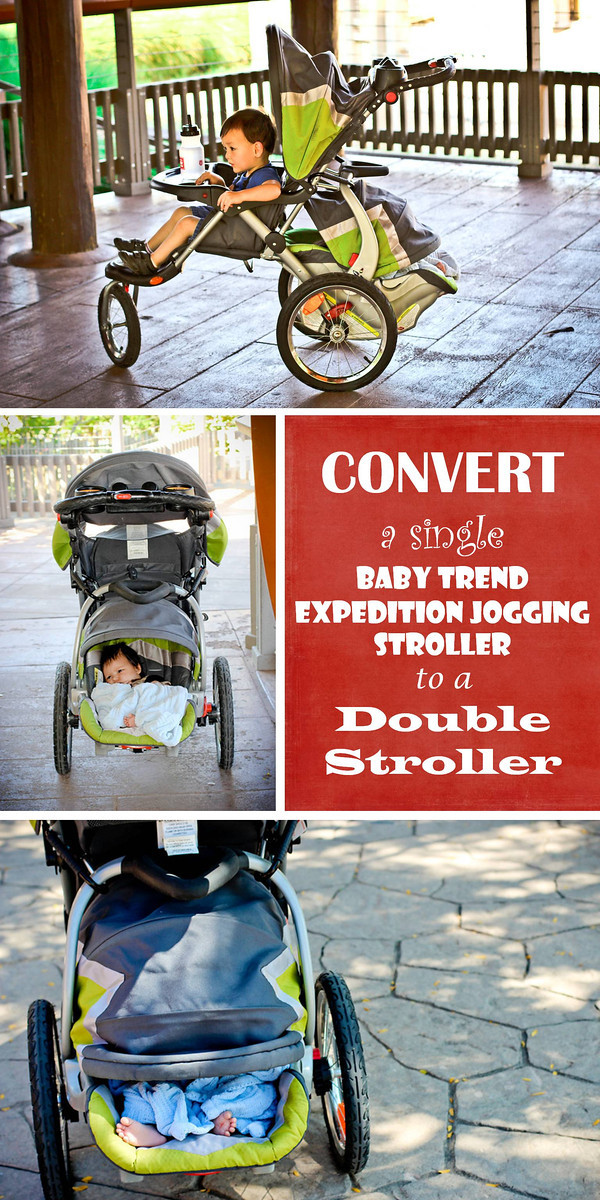 via Hubbard's Cupboard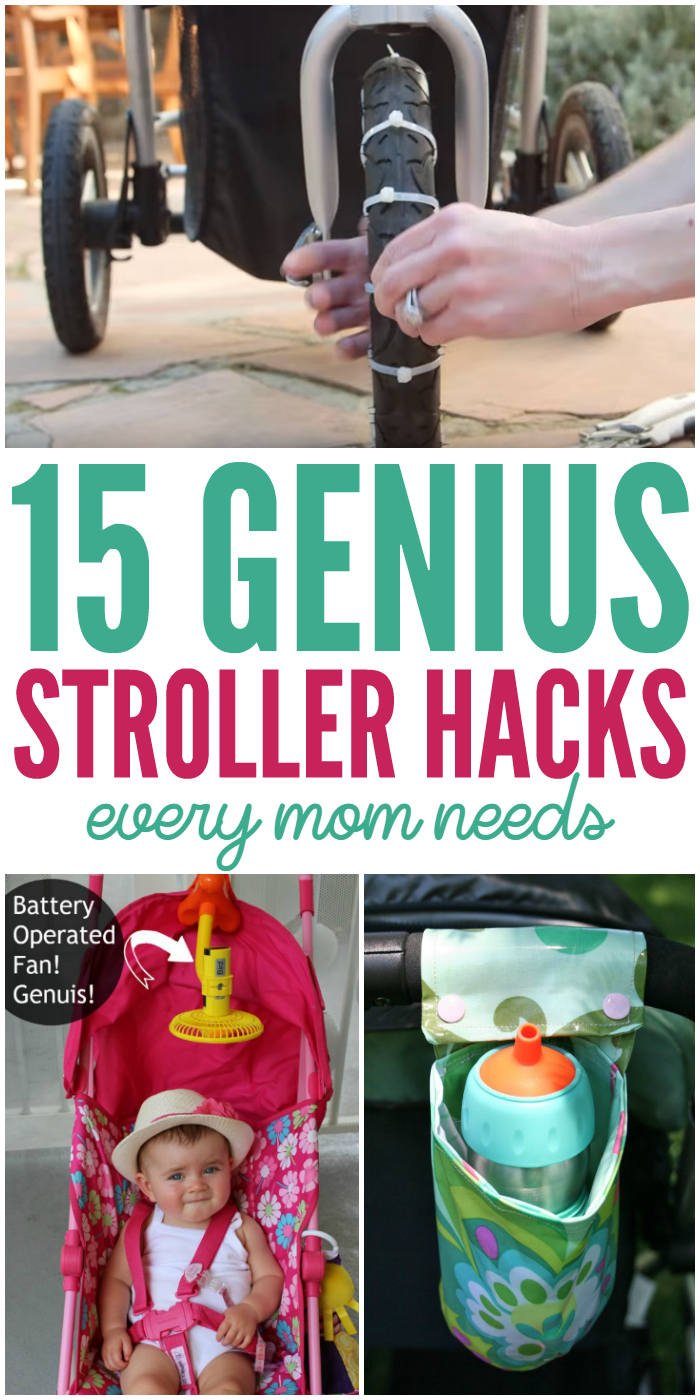 So go ahead and get that stroller out. Whether you are taking out for an adventure in the park or just on an enjoyable trek through your neighborhood, don't be overwhelmed by all the extras you think you need. Because in the end, what matters most is you making memories with your kids.
If you liked these stroller hacks, you'll also enjoy: